Your Team's Ultimate Toolkit: The Best Interior Design Project Management Software
From initial consultations to finding the right construction team and from procurement to installing furnishings, interior design projects are complex. Your team must simultaneously manage budgets, timelines, and client expectations. With so many balls to juggle, the right interior design or architecture project management software can make all the difference. If your team is hybrid or remote, the right project management tool can completely transform the way you work together. In this post, we explain how these tools can improve efficiency, streamline communication, enhance collaboration, and so much more. We also round up the best project management software for architects and interior designers.
Why Your Team Needs Project Management Tools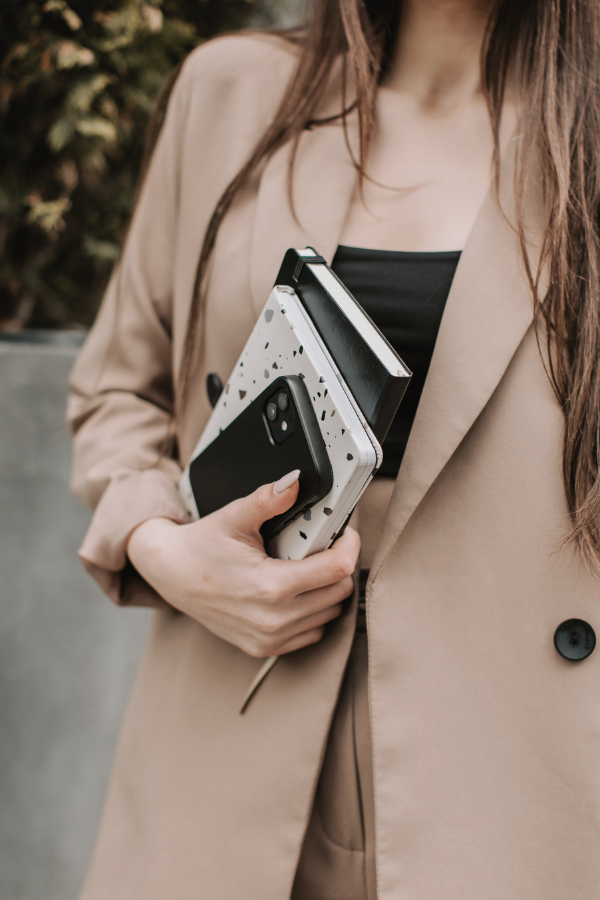 If you are an interior designer, architect, or decorator, you know that your role extends far beyond revealing a stunning space. You must deliver those spaces within budget and on schedule while meeting the client's vision and needs. This requires meticulous planning, organization, and seamless communication among team members and stakeholders. Whether large or small, teams at interior design, architecture, and engineering firms need the right project management tools. Here's how software like Basecamp or Monday could help your firm thrive.
Improved Efficiency and Productivity
One of the primary benefits of using project management software in interior design is increased efficiency. Tasks that used to be time-consuming—i.e., budget tracking, resource allocation, and progress monitoring—can now be streamlined and automated. This enables designers to focus more on their creative processes and less on administrative tasks.
Enhanced Collaboration and Client Communication
As you well know, interior design projects often involve a multidisciplinary team—including architects, contractors, vendors, and clients. Effective collaboration is essential for project success. Project management software facilitates communication, file sharing, and task assignment—ensuring that everyone is on the same page and can work together seamlessly.
If you choose to use it in this manner, project management software can also help you update clients about project progress. Clients are an integral part of the design process. Project management software provides a platform for regular client updates, feedback collection, and approvals.
Once the project has ended, you can use this software to manage client gifting and engagement. This type of customer relationship management enhances transparency and builds trust.
Meticulous Budget, Timeline, and Resource Management
Keeping a project within budget is critical. Project management software allows designers to create detailed budgets, track expenses, and allocate resources efficiently. It helps in identifying potential cost overruns and taking corrective actions in a timely manner.
Project management software also enables designers to create project timelines, set milestones, and monitor progress. This allows design teams to identify bottlenecks, optimize schedules, and respond to delays before they become even more disastrous.
Organized Documentation and Record-Keeping
Interior design projects involve a plethora of documents—including design plans, contracts, invoices, and permits. Project management software allows for easy document management—reducing the risk of losing critical information.
Seamless Scalability
As your interior design or architecture firm grows, the complexity of projects and the number of team members also increases. The right software can adapt to the evolving needs of the firm—ensuring that it remains an effective way to manage projects regardless of their size or complexity.
If another design team or studio location is on the horizon, be sure to check if the software can handle larger projects and accommodate more team members without compromising performance.
Features to Consider Before Selecting a Project Management Solution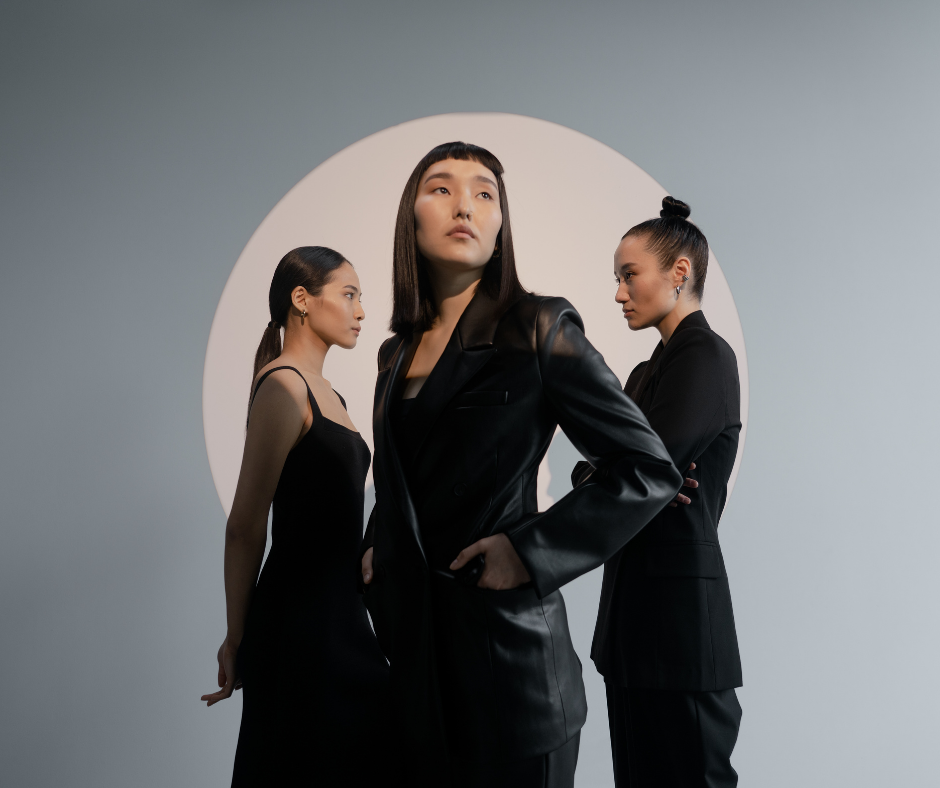 Before choosing between ClickUp, Asana, Monograph, Notion, or another tool, you must consider a range of features and functionalities to ensure that the software aligns with your specific needs and requirements. Sift through the following list of features and decide which matters to you and your firm.
Task creation, prioritization, assignment, and dependencies.
Project planning and scheduling—including project visualization, resource allocation, and milestone tracking.
Features that facilitate collaboration among team members—i.e., real-time updates, commenting, file sharing, and discussion threads.
File sharing and sufficient document storage.
Time tracking—including integration with timesheet management for payroll and client billing purposes.
Budget tracking and expense management.
Dashboards and reports that allow you to monitor project progress, financial metrics, and other key performance indicators.
Third-party integrations like accounting software, CRM systems, and file storage solutions.
Data security and user permissions controls.
Desktop and mobile app access.
Accessible customer support and/or training.
Free trials, billing options, and different pricing tiers.
The ability to scale by adding more users to the interface.
Comparing Project Management Software for Architects and Interior Designers
Bear in mind that you might use multiple project management tools depending on the complexity of your projects, the size of your team, and the number of departments operating within your firm. For example, your marketing department might use Monday, while the rest of your firm uses Basecamp.
With that said, here are fifteen project management software for interior design and architecture firms. These project management and collaboration tools are not listed in any particular order.
#1 Gather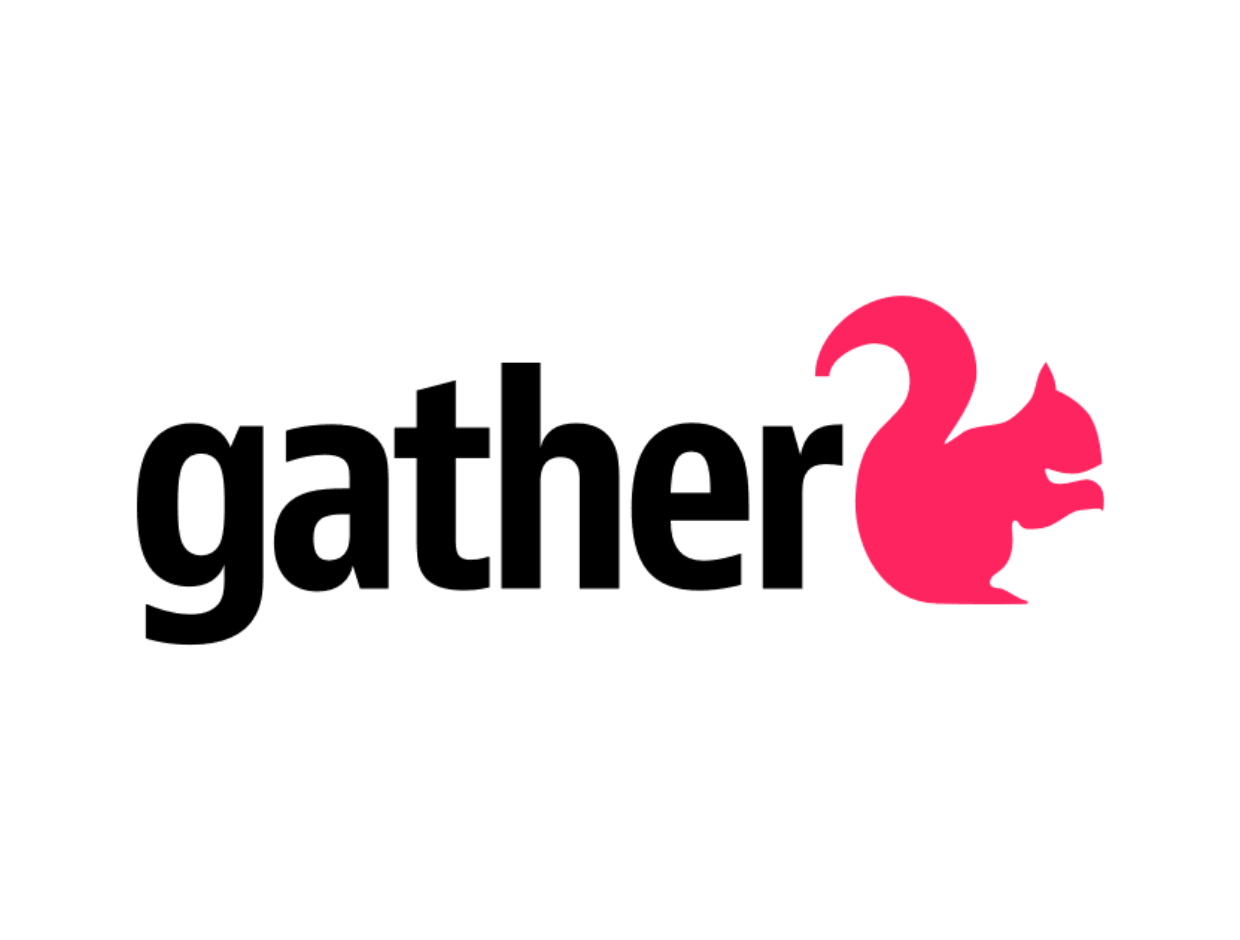 Gather—not to be confused with Gather Event Management Software—is a project management software geared specifically toward interior designers, remodeling companies, and others in the design industry. According to the company's website, "Gather is the go-to interior design management software for agencies and independent designers." Established firms like StudioMcGee and Noz Design have chosen Gather as their project management software. Bear in mind that Gather is one of the more expensive project management software solutions available.
Gather offers most of the integrations and capabilities that general project management software does, but adds a few industry-specific features on top. As Meaghan O'Neill and Kelsey Mulvey write in an article for Architectural Digest, "You can use Gather to calculate costs, assign tasks, track important dates…and [make] comprehensive reports, schedules, and spec sheets." One additional feature that sets Gather apart is its clipper tool. Mulvey and O'Neill write that designers and project managers can use Gather's clipper tool "to save items from vendor websites to your secure library."
But how do designers actually feel about Gather? The software has an average 4.9 stars on Capterra. Reviewing this project management software on that site, one self-employed designer with a team under ten employees notes that "there haven't been things [she] didn't like about the software." Reviewer Camille H. praises Gather's user-friendliness, noting that you can "see all elements of an interior design project at once, whether you're managing the logistics of an order, determining how pieces look when assembled together, need to quickly reference a detail regarding the specification, or the client needs a budget update."
How Much Does Gather Cost?
Studio Plan: $165 per month billed annually.
Firm Plan: $290 per month billed annually.
Pro Plan: $790 per month (also paid annually).
#2 Asana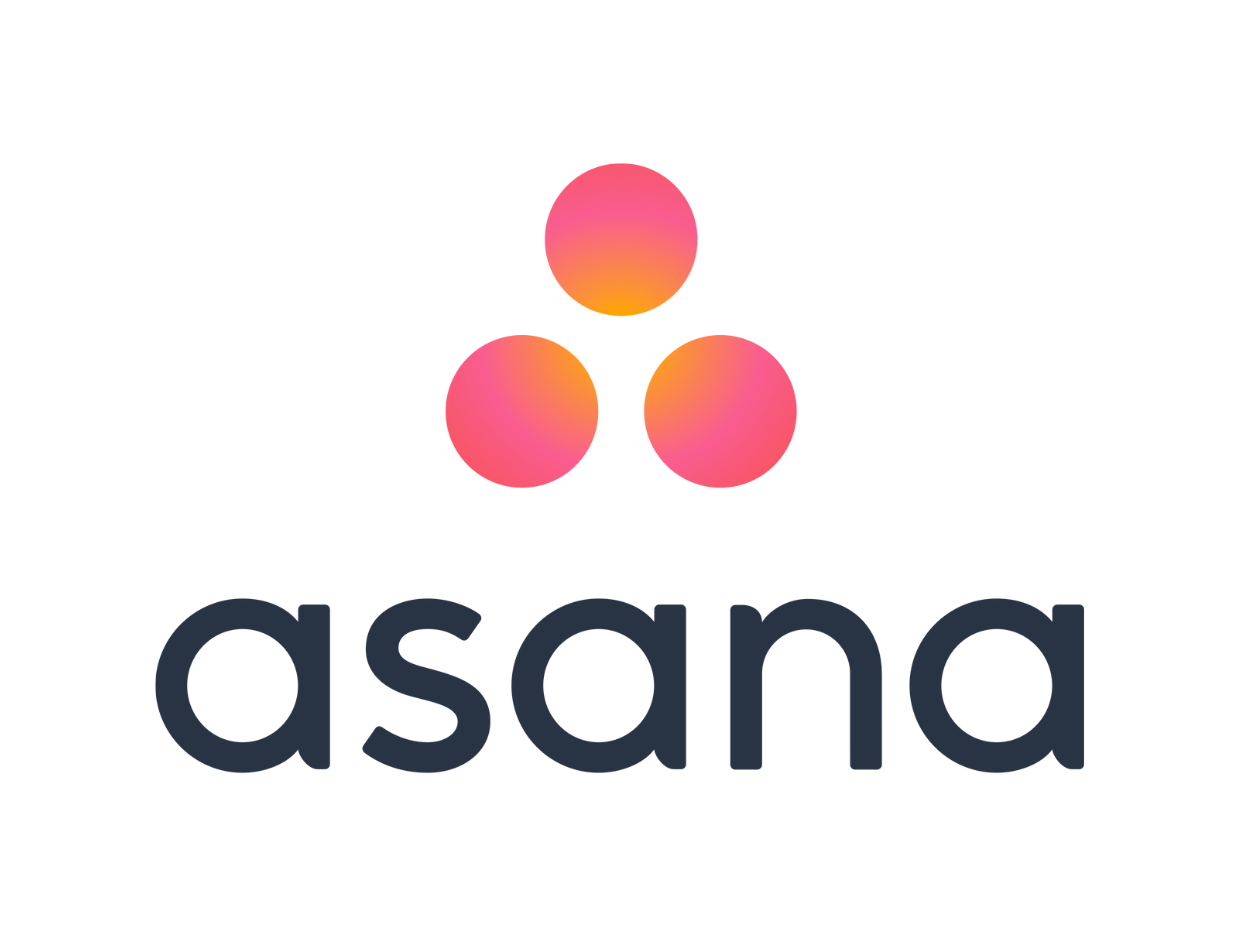 Asana is a widely used project management tool known for its user-friendly interface and task management capabilities. It provides users with the ability to create, assign, and prioritize tasks, manage project timelines using interactive Gantt charts, and set task dependencies to ensure efficient workflows.
Asana facilitates team collaboration with features like file sharing, commenting, and threaded discussions, while also integrating with popular communication tools. Users can track project progress, allocate resources, and monitor budgets—making it a valuable tool for project planning and execution.
Additionally, Asana's customizable reporting and analytics allow for real-time insights into project performance—helping teams stay organized and productive.
How Much Does Asana Cost?
Basic Plan: Free.
Premium Plan: $10.99 per month.
Business Plan: $24.99 per month.
Enterprise Plan: Price not listed.
#3 Trello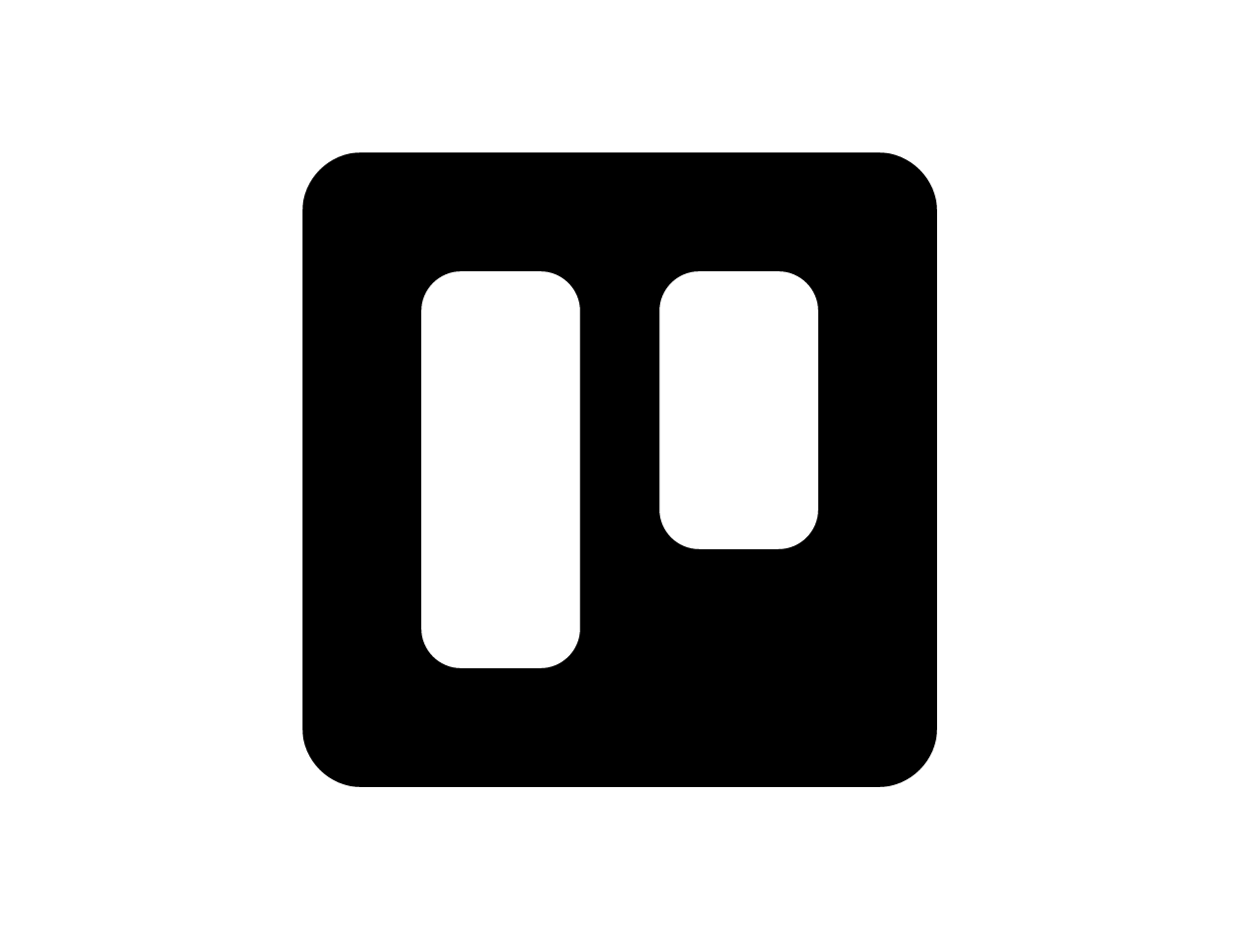 Trello is a visual project management tool that uses boards, lists, and cards to help designers organize their projects. Trello integrates well with various third-party apps.
It utilizes a card-based system where users can create and customize digital cards to represent tasks, ideas, or projects. These cards can be organized differently—allowing for a highly visual representation of workflows. Users can drag and drop cards to move them between lists or assign them to team members—making it easy to manage tasks and collaborate with others.
Trello's features include the ability to create and customize boards, add due dates and labels to cards for prioritization, attach files, and engage in discussions within card comments. It offers flexibility in how teams can structure and adapt their boards to fit various project types and methodologies—from agile development to content planning.
Trello also integrates with numerous third-party applications and services—enabling users to extend its functionality to meet specific needs. Overall, Trello is particularly well-suited for teams seeking a visual and highly adaptable project management tool that emphasizes simplicity and ease of use.
How Much Does Trello Cost?
Free Plan: Free.
Standard Plan: $5.00 per month.
Premium Plan: $10.00 per month.
Enterprise Plan: $17.50 per month (an estimated cost that increases with additional users).
#4 Monday.com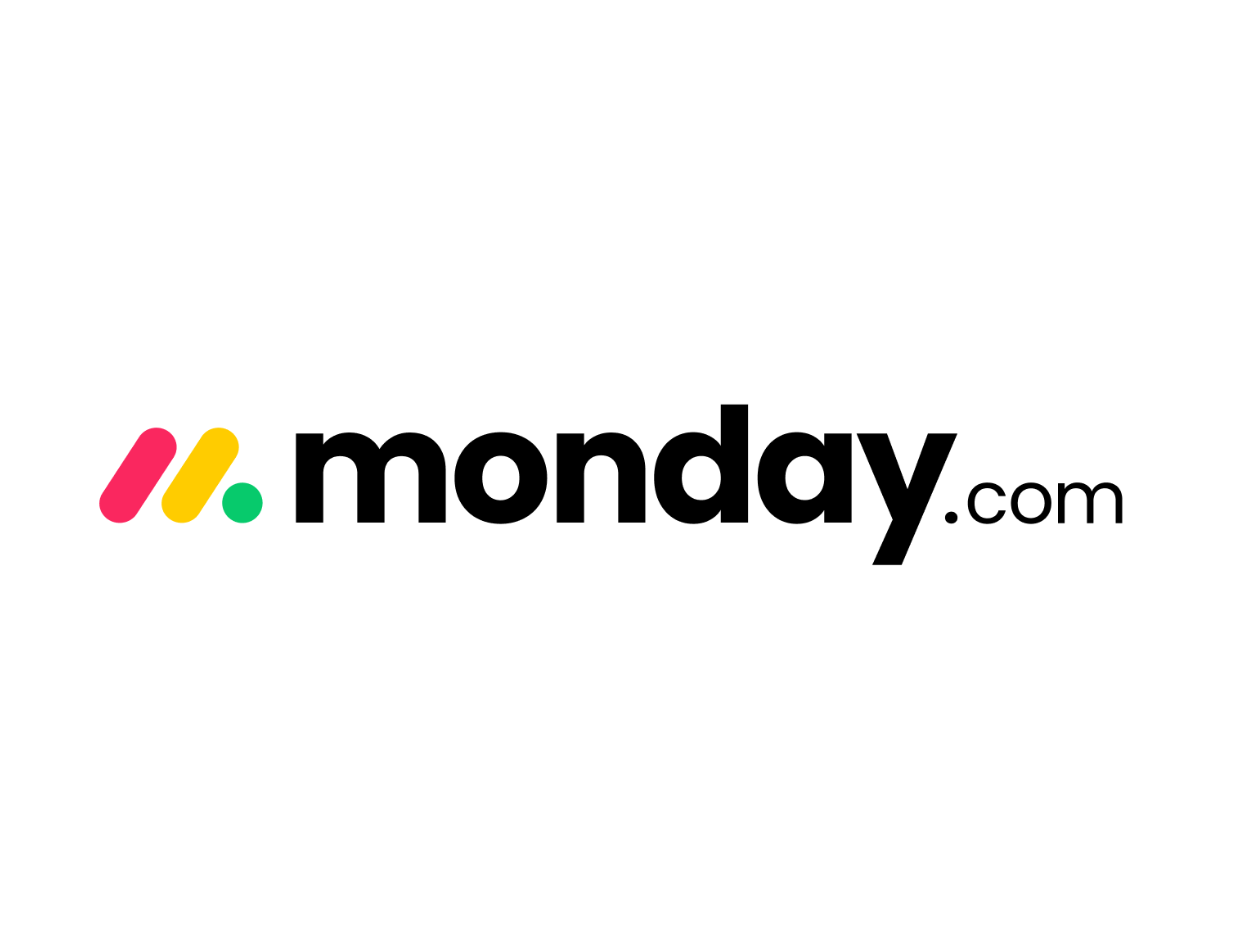 Monday.com is a versatile work operating system designed to help teams and organizations streamline their work processes, manage projects, and collaborate effectively. It offers a visually appealing and highly customizable platform that adapts to various project management needs.
Kind of like Trello, boards serve as the foundation for organizing work in Monday. Users can create and customize boards to fit their specific requirements—whether for project management, task tracking, or workflow automation.
One of Monday.com's standout features is its extensive customization options. Users can design boards with columns, rows, and widgets tailored to their workflow. Columns can represent anything from task status to due dates or priority levels, while rows can denote individual tasks or projects.
Widgets add functionality, such as file sharing, time tracking, or integration with other apps. This flexibility empowers teams to create unique workspaces that align with their processes.
Monday.com also excels in automation and integration capabilities. It offers a visual automation builder that allows users to create custom automations without coding knowledge. This can include automating repetitive tasks, sending notifications, or updating task statuses based on specific triggers.
Furthermore, the platform integrates with a wide range of third-party apps and services—enhancing its functionality and connectivity with other tools your team may already use.
How Much Does Monday.com Cost?
Basic Plan: $8.00 per person per month
Standard Plan: $10.00 per person per month.
Pro Plan: $16.00 per person per month.
Enterprise Plan: Price not listed.
#5 Smartsheet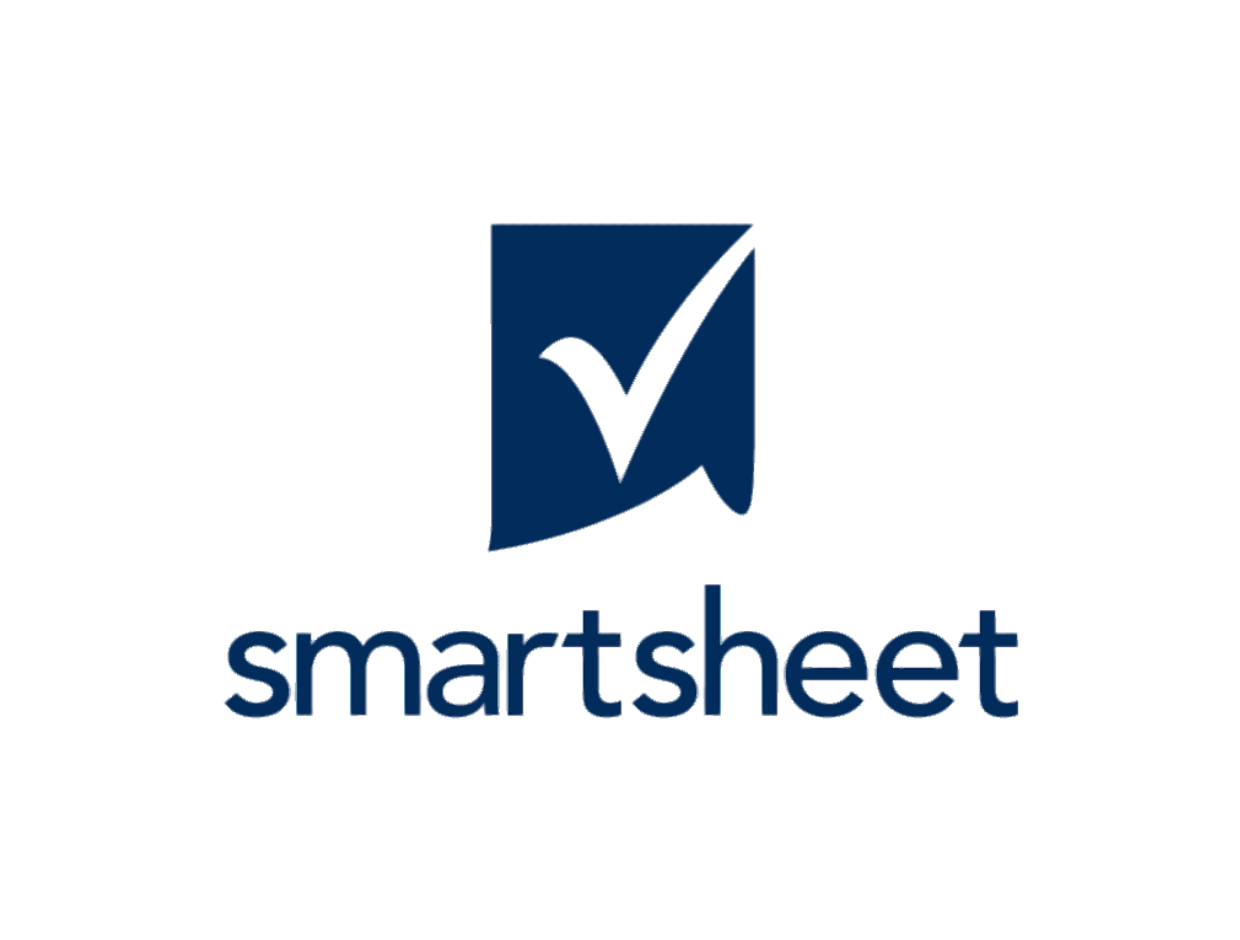 Smartsheet is a versatile work management and collaboration platform that empowers teams and organizations to plan, track, automate, and report on work. It combines the familiar spreadsheet interface with project management and collaboration features to provide a comprehensive solution for a wide range of use cases.
Its interface uses "sheets," which resemble traditional spreadsheets but offer a dynamic and collaborative workspace. Users can create sheets to manage tasks, projects, schedules, and more, and customize them to suit their specific needs.
Smartsheet's features include robust project planning and scheduling tools, such as Gantt charts, dependencies, and resource management. This makes it an excellent choice for teams looking to manage complex projects and timelines effectively.
Users can collaborate in real-time, attach files, set automated alerts and reminders, and create reports and dashboards to gain insights into project progress and performance. Additionally, Smartsheet's automation capabilities, powered by "Workflows," allow users to automate repetitive tasks, approvals, and notifications, increasing efficiency and productivity.
With integration options with other popular business applications, Smartsheet offers a flexible and scalable solution for work management and collaboration across various industries.
How Much Does Smartsheet Cost?
Free Plan: $0.00 per month.
Pro Plan: $7.00 per person per month.
Business Plan: $25.00 per person per month.
Enterprise Plan: Price not listed.
#6 Mydoma Studio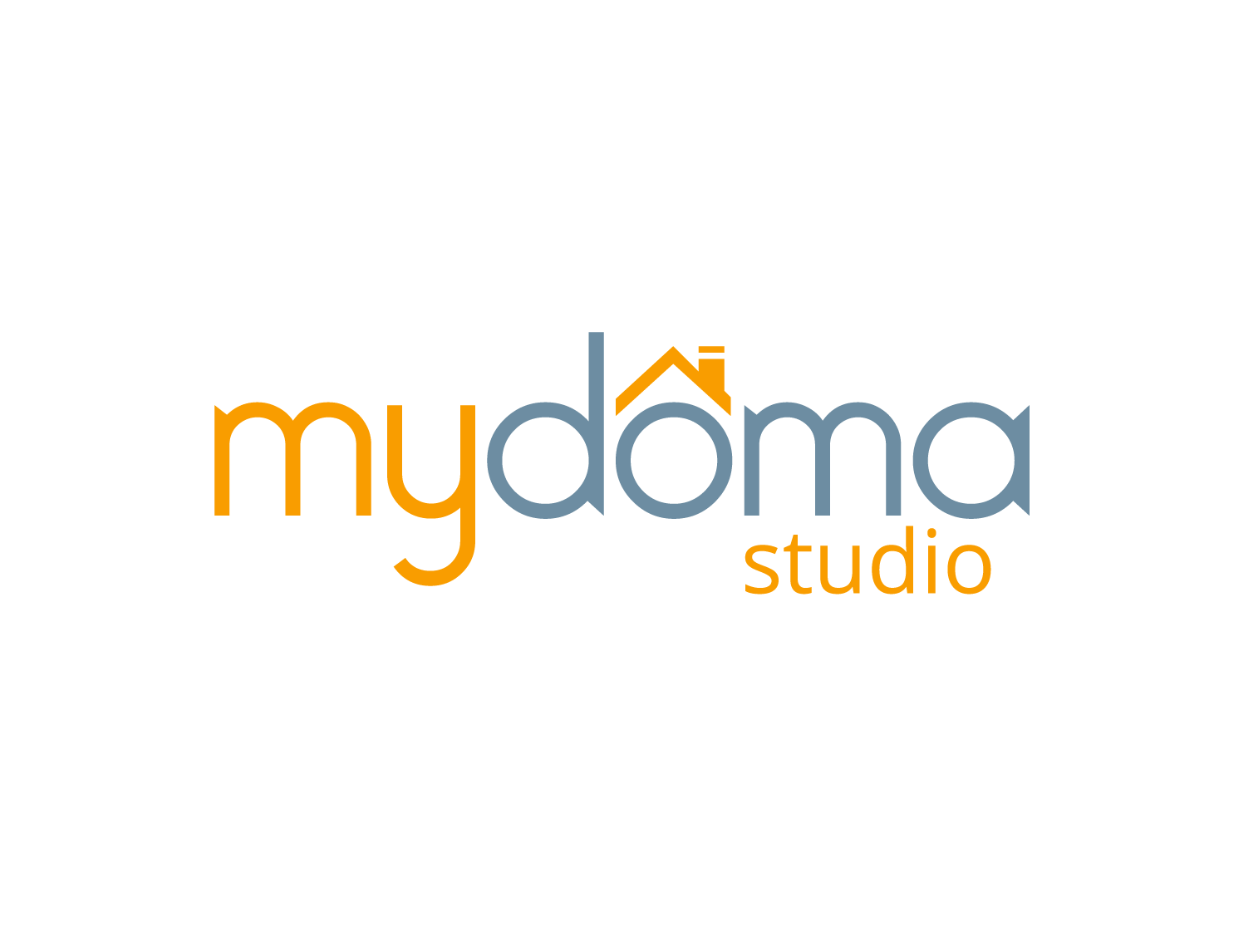 Mydoma Studio is an interior design software tailored to the specific needs of interior designers and decorators. It provides a comprehensive platform for managing all aspects of interior design projects—including client communication, project planning, budgeting, and product sourcing.
Key features include a client portal for seamless communication and approvals, project management tools for task and timeline tracking, budget management and expense tracking, a product catalog for sourcing and specifying products, and the ability to create professional proposals and invoices.
Mydoma Studio streamlines the design process, enhances collaboration with clients and team members, and helps designers deliver outstanding results while staying organized and efficient.
How Much Does MyDoma Cost?
Starter Plan: $49.00 per month.
Professional Plan: $69.00 per month.
Professional Team Plan: $99.00 per month.
Enterprise Plan: Price not listed.
Additional users cost $20.00 each.
#7 Coohom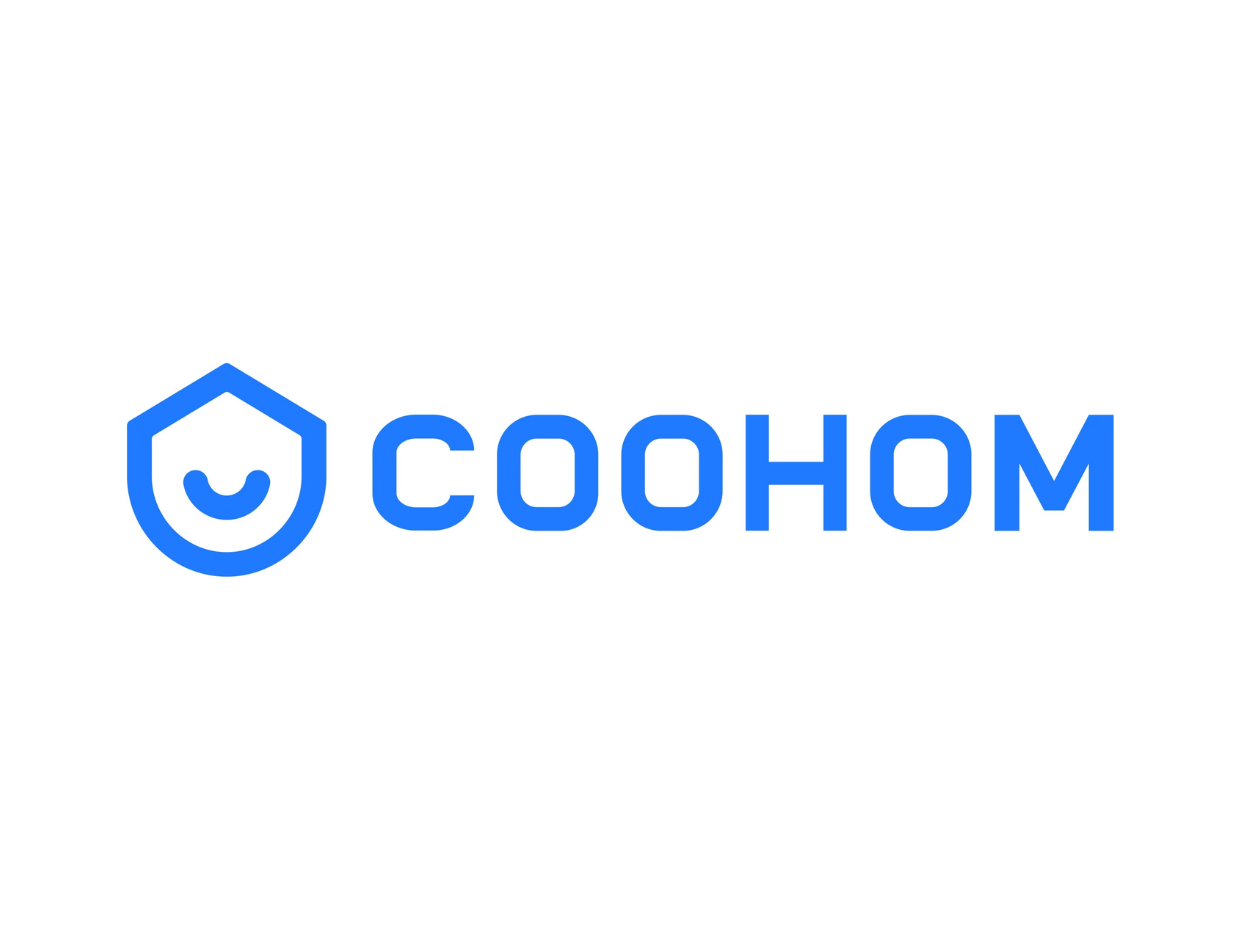 Coohom is a specialized interior design project management software that offers features tailored to the industry's needs. It includes 3D design capabilities, mood board creation, and budget tracking. It's an all-in-one solution for interior designers.
How Much Does Coohoom Cost?
Pro Plan: $29.00 per month.
Pro Yearly Plan: $299.00 per year.
Pro Six Months Plan: $179.00 for six months.
#8 Houzz Pro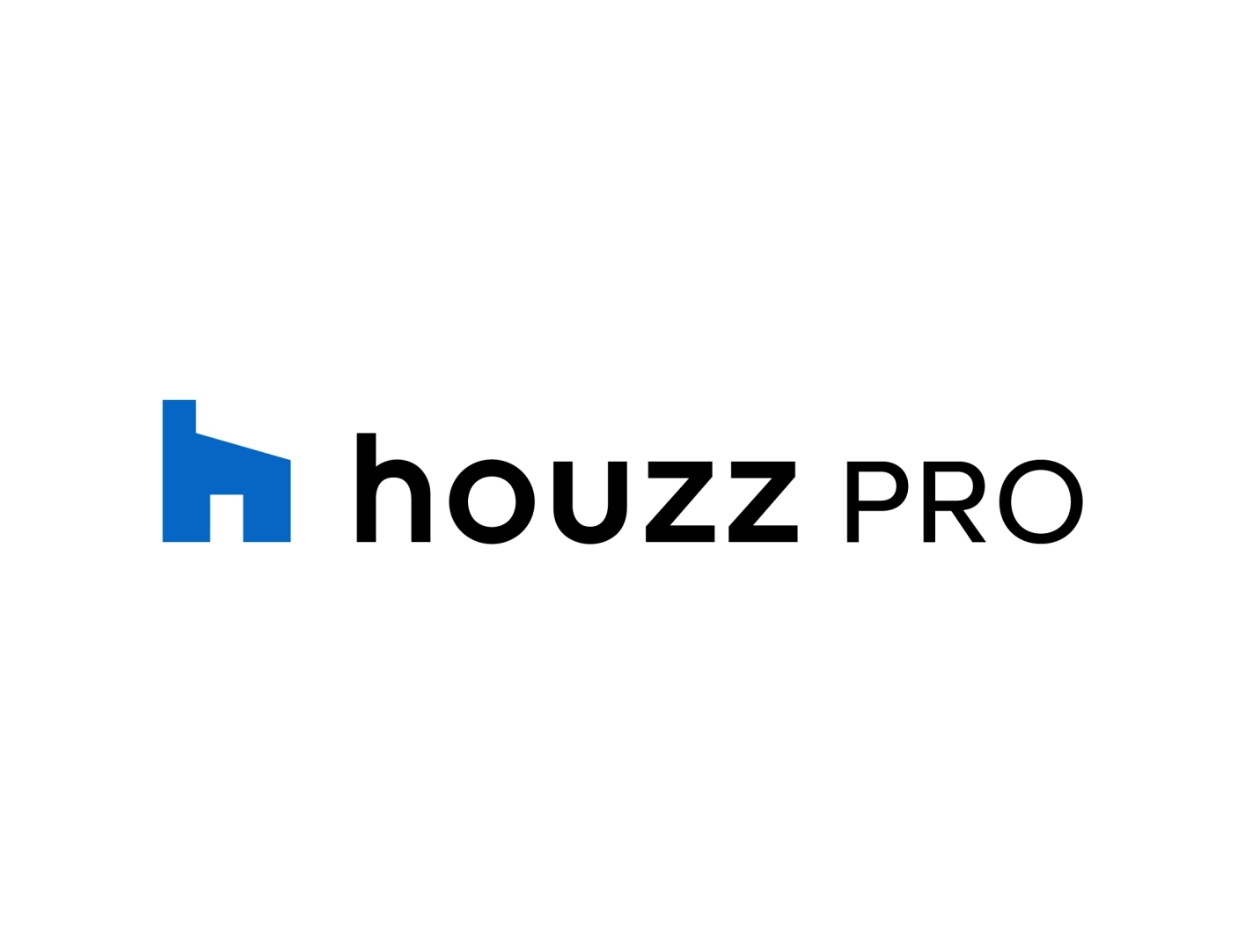 Houzz Pro is a project management and business management platform specifically designed for professionals in the home remodeling and design industry. One of its key components is the Project Management feature, which aims to simplify the entire project lifecycle, from initial client interaction to project completion.
It provides tools for creating detailed project proposals, tracking project progress, managing client communication, and collaborating with team members and contractors. Houzz Pro also includes features for budget management and expense tracking—ensuring that projects stay on target financially.
Moreover, Houzz Pro Project Management offers a client portal that enables designers and contractors to share project updates, design ideas, and product selections with clients in a secure and organized manner. The platform integrates seamlessly with other Houzz Pro tools, such as ideabooks and product sourcing—making it a comprehensive solution for professionals in the home remodeling and design industry.
It's designed to enhance client relationships, streamline project workflows, and ultimately help professionals deliver exceptional results on time and within budget.
How Much Does Houzz Pro Cost?
Starter Plan: $65.00 per month.
Essential Plan: $95.00 per month.
Pro Plan: $149.00 per month.
Ultimate Plan: $399.00 per month.
#9 BQE Core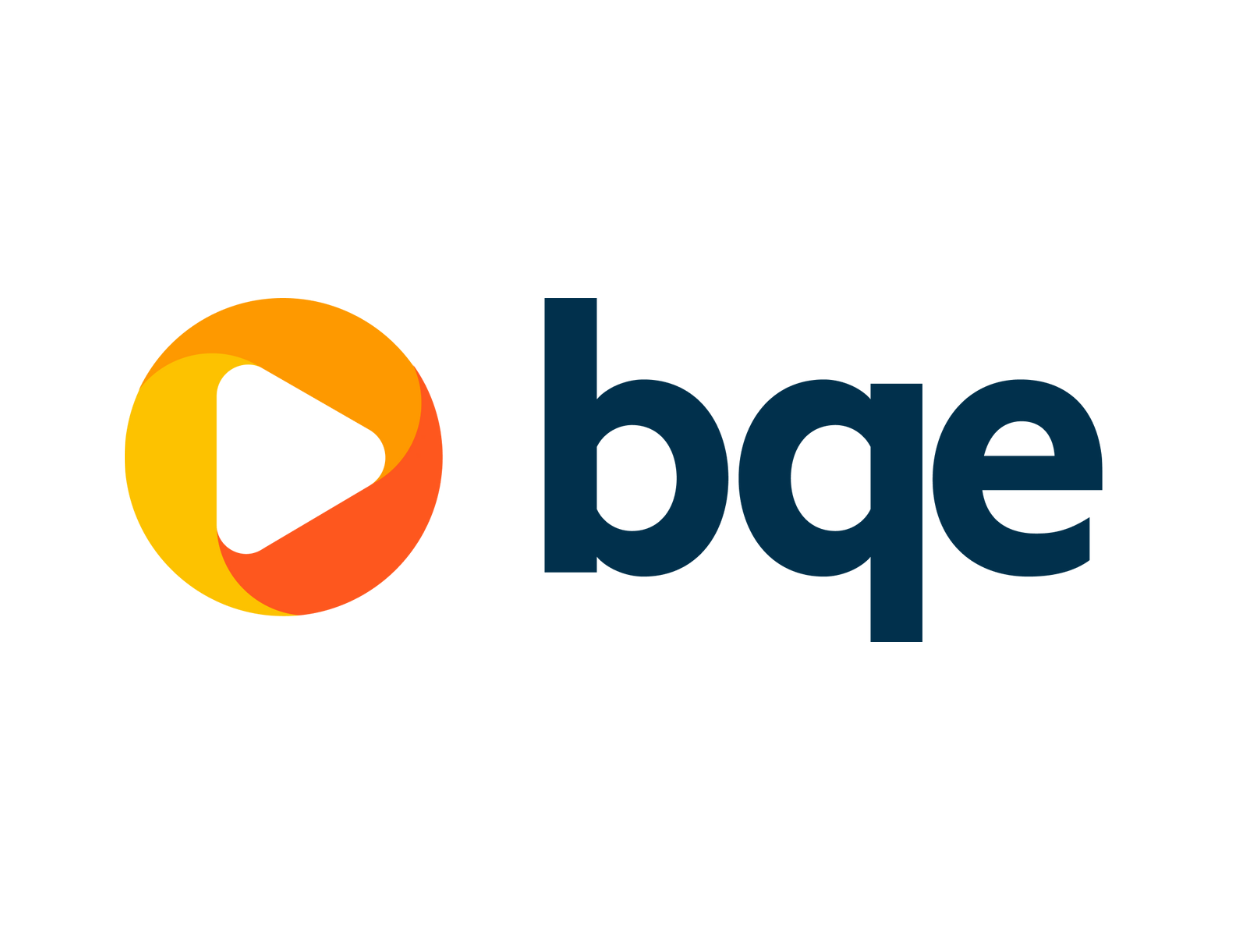 BQE Core is a comprehensive business management software solution tailored primarily to the needs of professional services firms—including architecture, engineering, accounting, legal, and consulting firms. Its feature-rich platform encompasses various aspects of business management—offering tools for project management, time tracking, billing, accounting, and reporting.
BQE Core's project management capabilities enable firms to plan, track, and collaborate on projects efficiently, while time tracking and expense management features ensure accurate billing and resource allocation. The software's robust accounting functions include financial transactions, expense tracking, and reporting—all within a single integrated platform.
BQE Core is designed to help professional service firms improve productivity, streamline financial operations, and deliver exceptional service to clients—making it a valuable solution for firms seeking an all-in-one business management system.
How Much Does BQE Core Cost?
Prospective users must request a quote.
#10 Basecamp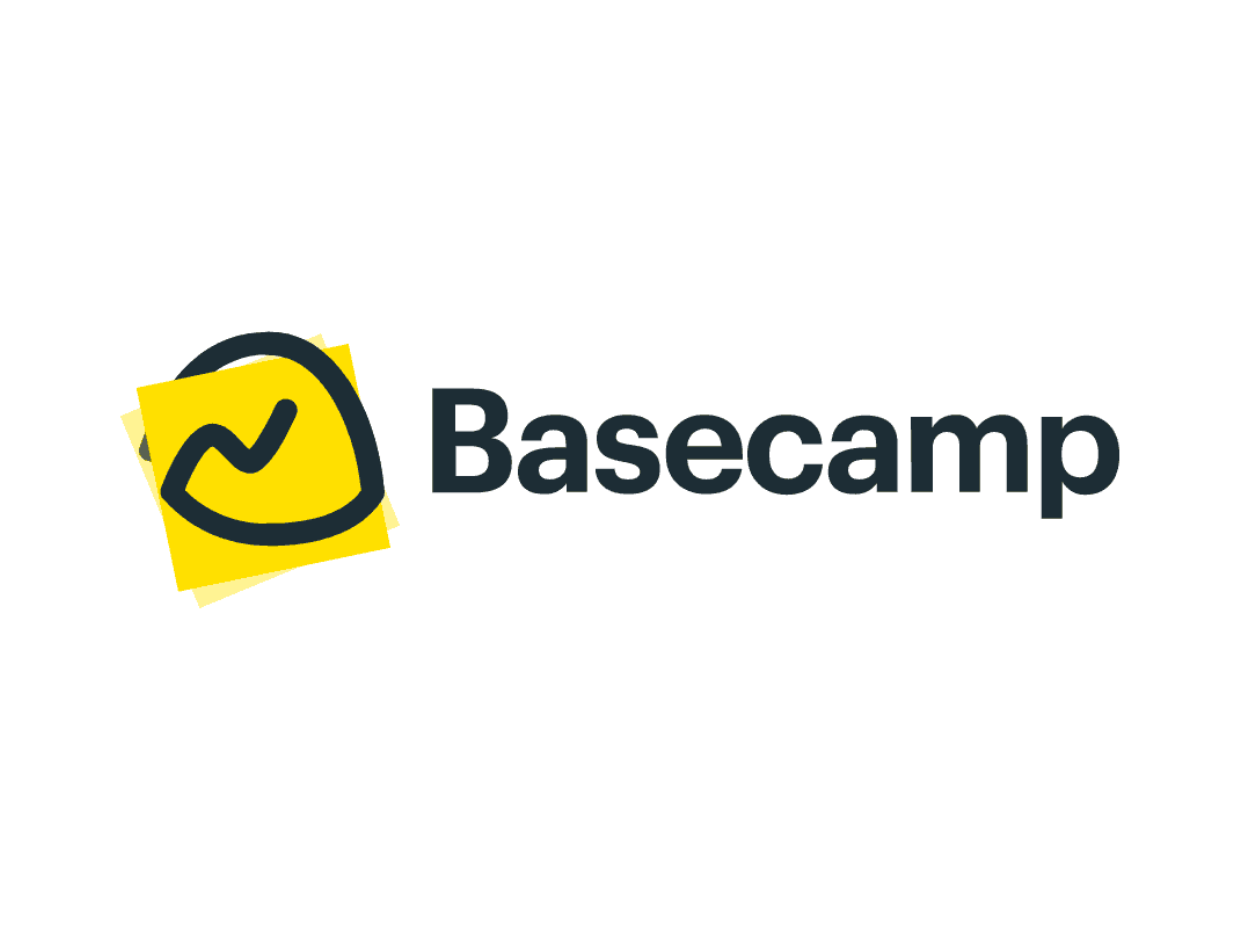 Basecamp is a user-friendly project management and team collaboration software designed to simplify project organization and communication. Its core features include the ability to create projects and organize tasks into to-do lists. Users can assign tasks, set due dates, and discuss project details within dedicated project spaces.
Basecamp also offers file sharing, messaging, and document storage—making it easy for teams to collaborate and share project-related information. With centralized communication and a straightforward interface, Basecamp emphasizes simplicity and effective team collaboration—making it a popular choice for small to medium-sized teams and businesses looking for an intuitive project management solution.
It's a good fit for small to medium-sized interior design firms.
How Much Does Basecamp Cost?
Basecamp Plan: $15.00 user per month.
Basecamp Pro Unlimited Plan: $299.00 per month for unlimited users.
#11 Wrike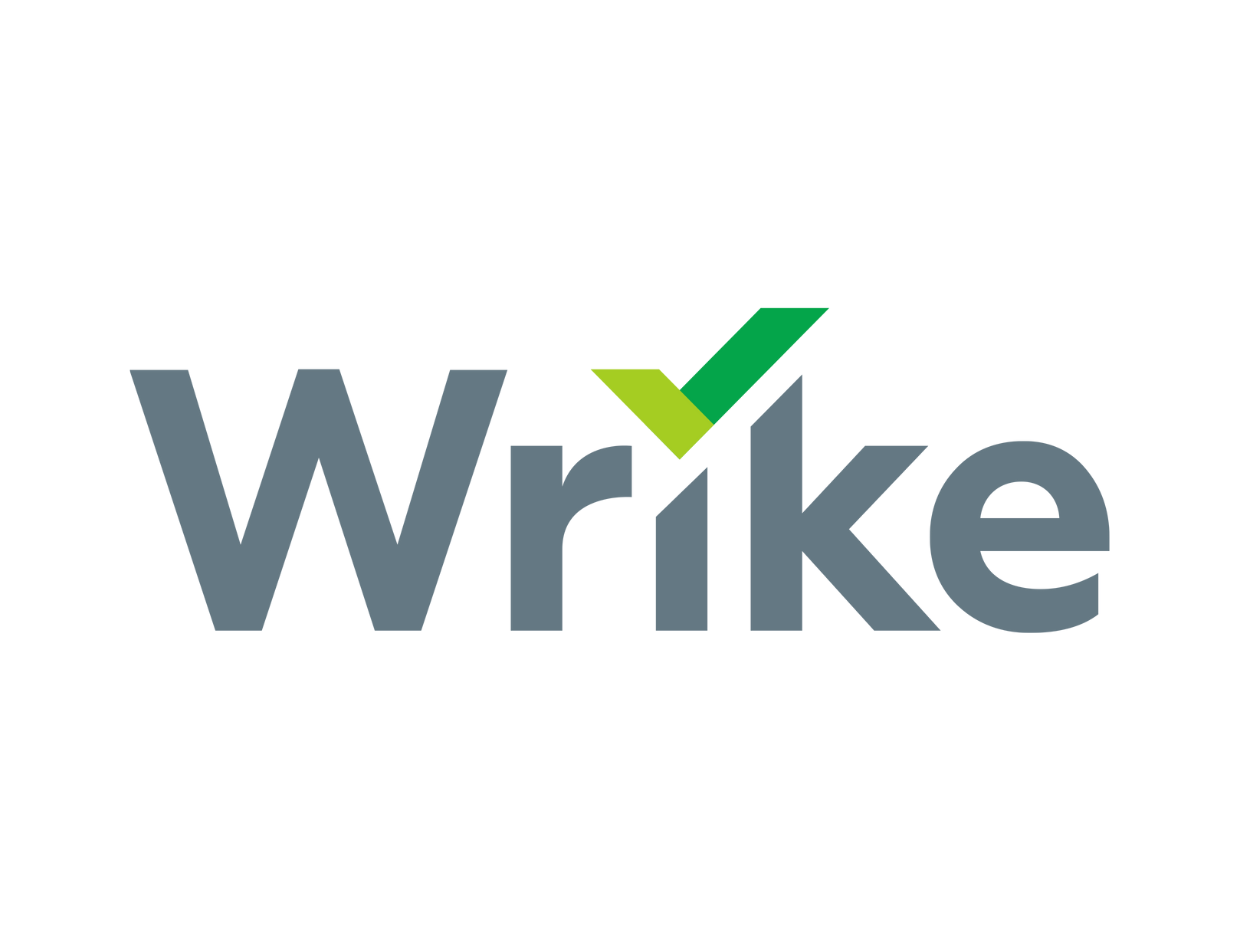 Wrike is a versatile project management platform that can be customized for various industries, including interior design. It provides task management, document sharing, and collaboration features. It also offers automation and reporting options.
How Much Does Wrike Cost?
Free Plan: $0.00 per month.
Team Plan: $9.80 per month.
Business Plan: $24.80 per month.
Enterprise Plan: Not listed.
Pinnacle Plan: Not listed.
#12 Studio Designer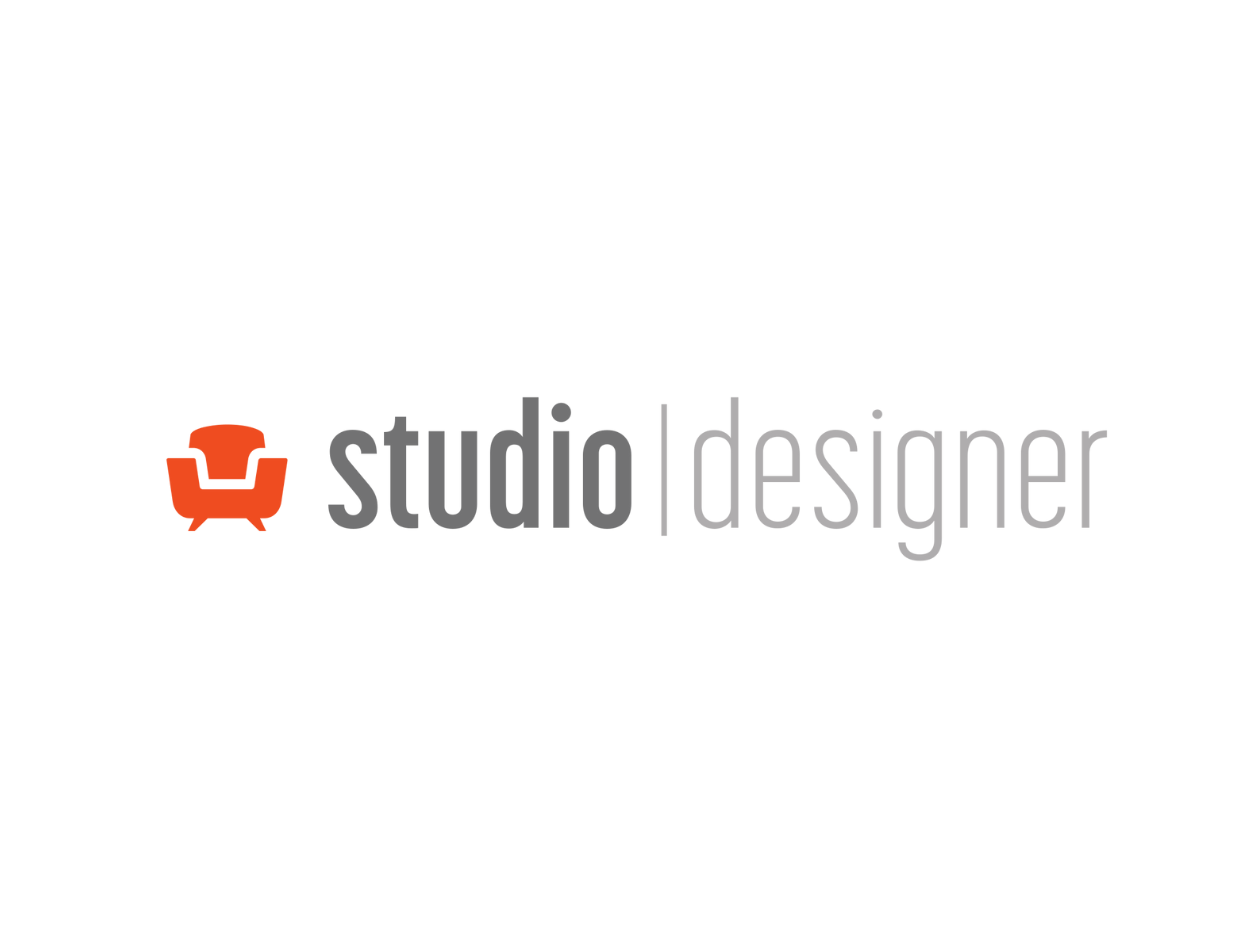 Studio Designer is a comprehensive business management software specifically designed for interior designers and design firms. It offers a wide array of features tailored to the unique needs of the interior design industry—including project management, client communication, accounting, product sourcing, inventory management, and more.
Designers can efficiently plan, track, and collaborate on projects, manage budgets and expenses, create professional proposals and invoices, source products from an extensive catalog, and maintain client relationships within a single integrated platform.
Studio Designer is a valuable solution for interior designers looking to streamline their business operations, improve project efficiency, and deliver exceptional design services to clients.
How Much Does Studio Designer Cost?
Basic Plan: $54.00 per user per month.
Professional Plan: $72.00 per user per month.
#13 ClickUp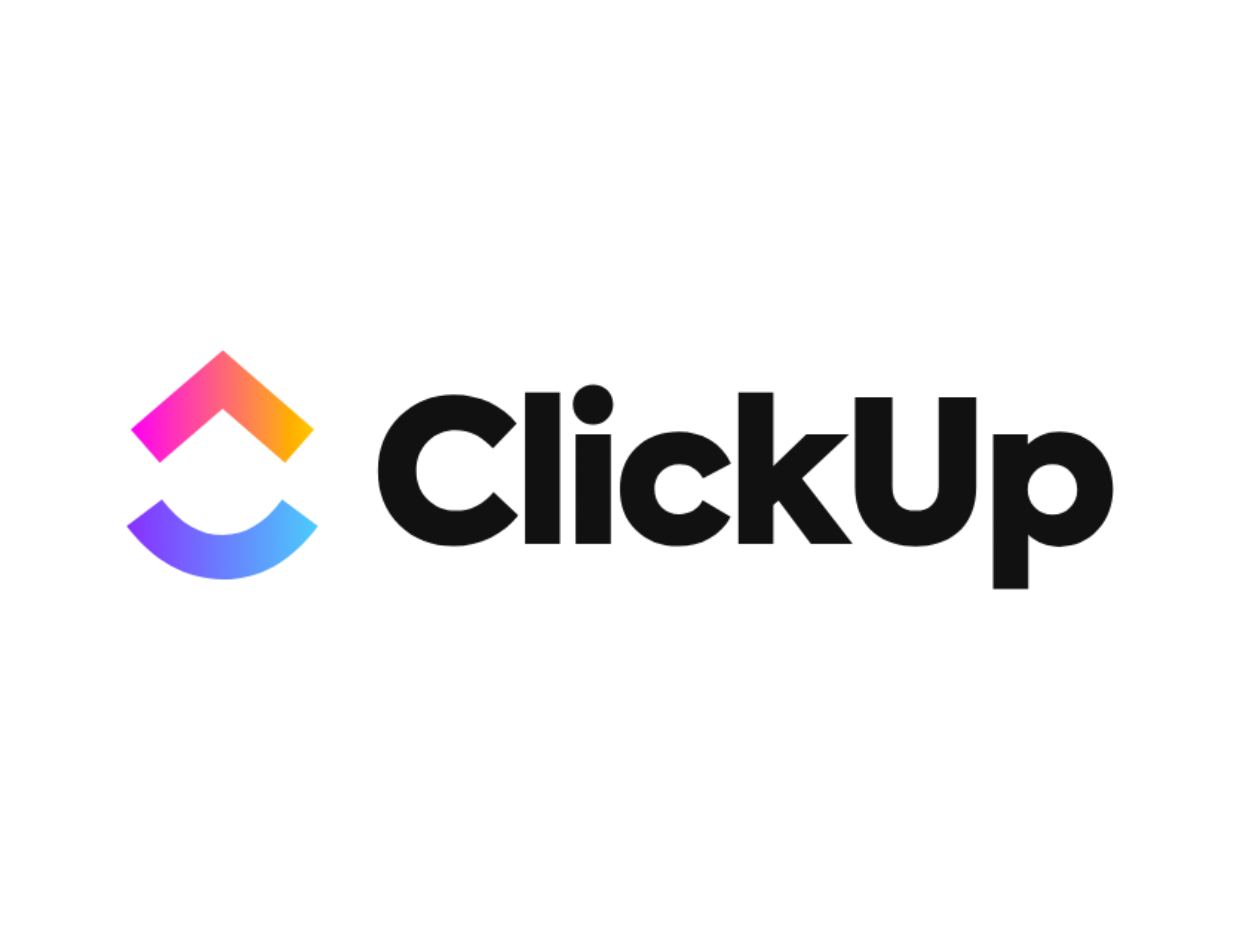 ClickUp is a versatile project management and productivity platform that offers a wide range of features to help teams and individuals organize their work efficiently. Its features include task and project management with customizable workflows, time tracking, goal setting and tracking, document and file storage, team collaboration with commenting and mentions, goal tracking, reporting and analytics, and integrations with numerous third-party apps and services.
ClickUp's flexibility allows users to tailor the platform to their specific needs—making it suitable for a variety of industries and use cases, from project management to marketing, development, and more. With a user-friendly interface and a robust set of features, ClickUp helps teams stay organized, collaborate effectively, and achieve their goals.
How Much Does ClickUp Cost?
Free Plan: $0.00 per month.
Unlimited Plan: $7.00 per user per month.
Business Plan: $12.00 per user per month.
Enterprise Plan: Not listed.
#14 Monograph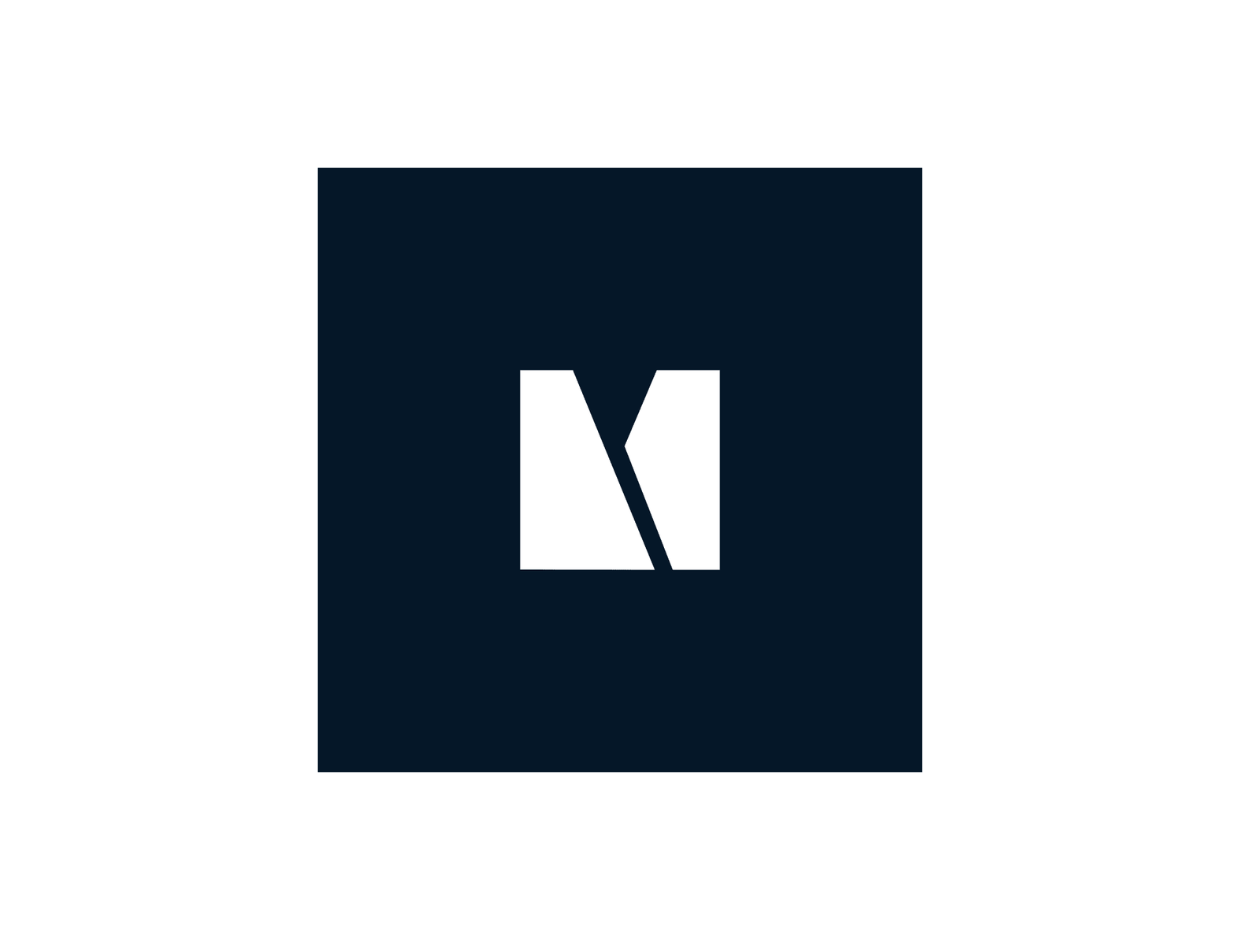 Monograph is a project management and financial software designed specifically for designers, architects, and architectural firms. It offers a suite of features tailored to the unique needs of the architecture industry, including project tracking, resource management, time tracking, invoicing, and financial reporting.
With Monograph, architects can efficiently manage project schedules, allocate resources, track billable hours, and generate invoices based on project data. It provides real-time insights into project profitability and financial health, enabling firms to make informed decisions.
How Much Does Monograph Cost?
Track Plan: Must input email to receive a quote.
Grow Plan: Must input email to receive a quote.
#15 Notion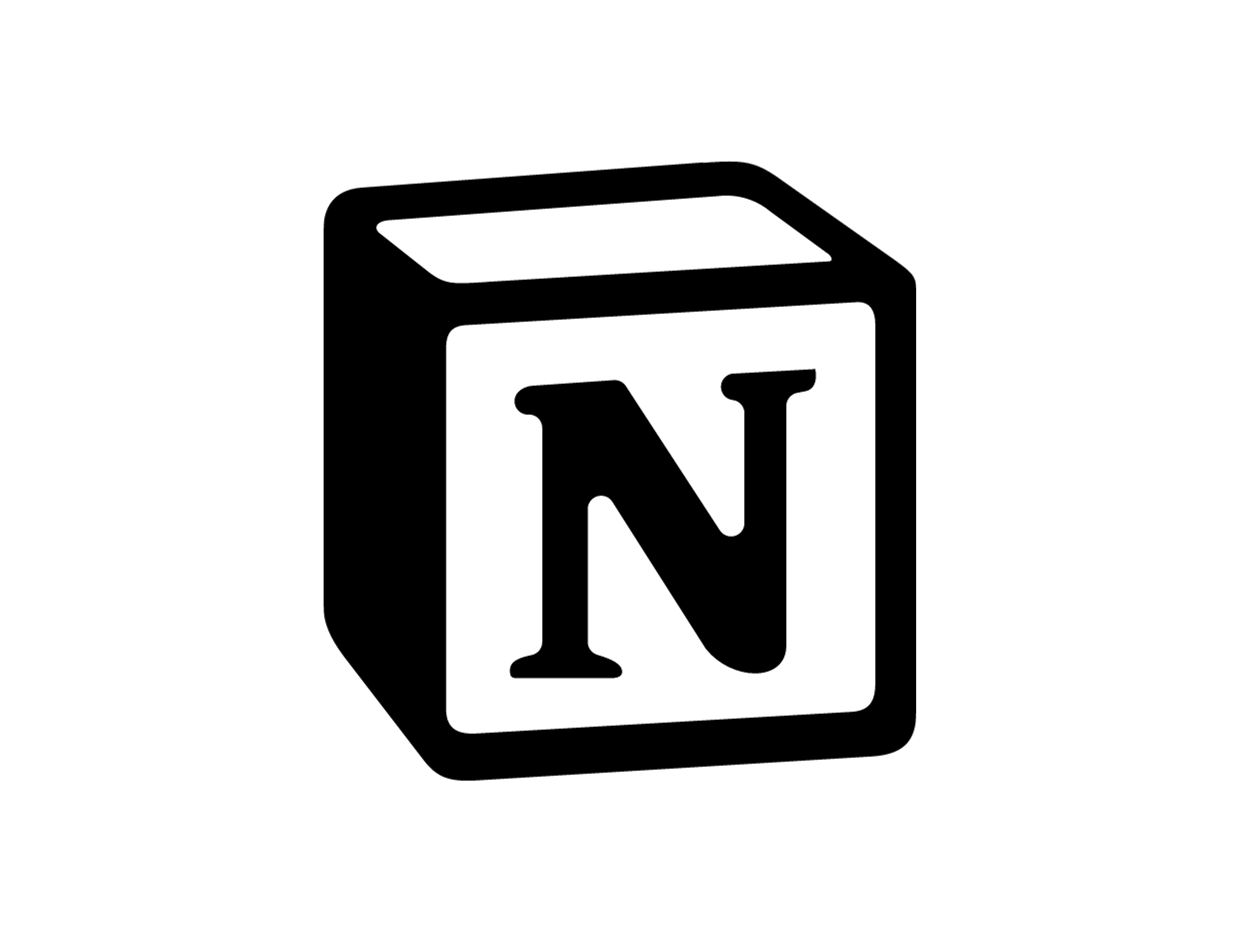 Your marketing department is responsible for much of the firm's brand assets, client outreach, and business development. If your marketing department is a core contributor to the firm's success, consider Notion. In this article for Forbes, Alana Rudder and Amy Smith point to Notion as the best project management software for content creators.
Notion provides users with a unified workspace where they can create and customize databases, boards, and pages to structure and organize their projects, tasks, and information. It supports task management, timelines, calendars, document storage, and team collaboration, making it a comprehensive tool for project planning and execution.
Its intuitive drag-and-drop interface allows users to design their own workflows, and it can be adapted to various project management methodologies, from agile to traditional.
How Much Does Notion Pro Cost?
Free Plan: $0.00 per month.
Plus Plan: $8.00 per month per user.
Business Plan: $15.00 per user per month.
Enterprise Plan: Not listed.
AI Plan: Additional $8.00 per month per user.
Which Project Management Software Does Your Firm Use?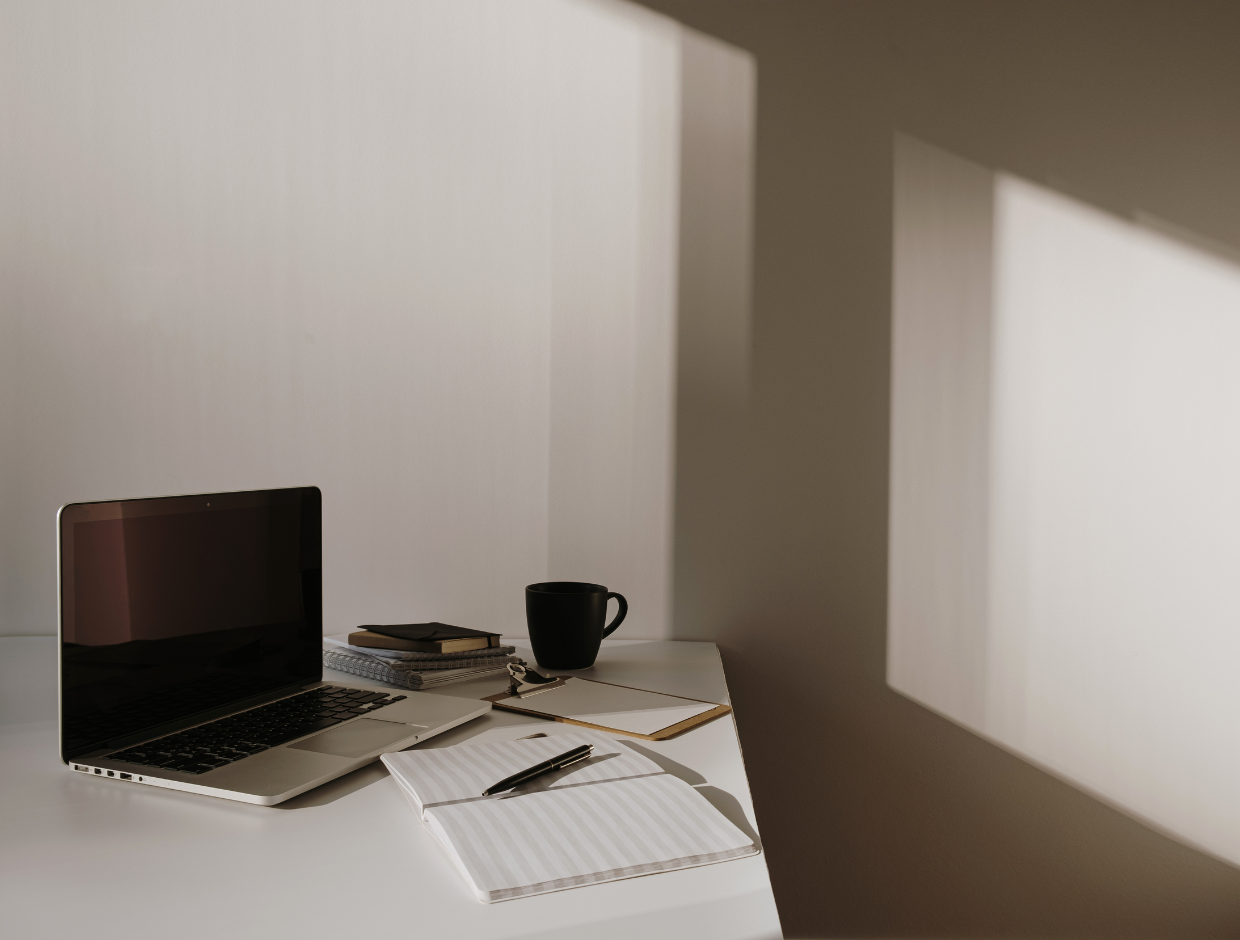 Let us know in the comments below.