15 Grants and Awards for Emerging Fine Artists Working in the U.S.
If you're an emerging artist working in the United States, you're in a field where passion and talent are essential, but financial support can make a world of difference. Thankfully, there are numerous emerging artist grants and awards available for the well-being of artists and to help them pursue their artistic dreams. In this comprehensive guide, we'll explore fifteen opportunities designed to support emerging artists. Whether you're a painter, sculptor, film video expert, art education professional, or work in other visual arts disciplines, you'll find valuable information about grants for emerging artists, application details, and the benefits of these awards.
15 Emerging Artist Grants and Awards
The Joan Mitchell Foundation Painters & Sculptors Grants
These grants—exclusively for exceptional U.S.-based painters and sculptors—celebrate and reward artistic excellence. Each spring, the organization invites a diverse range of artists, creative research specialists, and art professionals to nominate artists at any career stage. Invited grant nominators must select the artists, and nominations are limited to artists residing in the U.S. who primarily practice painting or sculpture and are not full-time students. The award—known as the Joan Mitchell Fellowship —provides $60,000 to fifteen selected artists over five years.
This support begins with an initial payment of $20,000—followed by $10,000 annually for four years. Beyond financial backing, the fellowship offers professional development, virtual studio visits, one-on-one consultations, and community-building opportunities. After five years, fellows can apply for a residency at the Joan Mitchell Center in New Orleans. This Grant is an evolution of the Painters & Sculptors Grants awarded from 1994 through 2020.
The Louis Comfort Tiffany Foundation Biennial Grants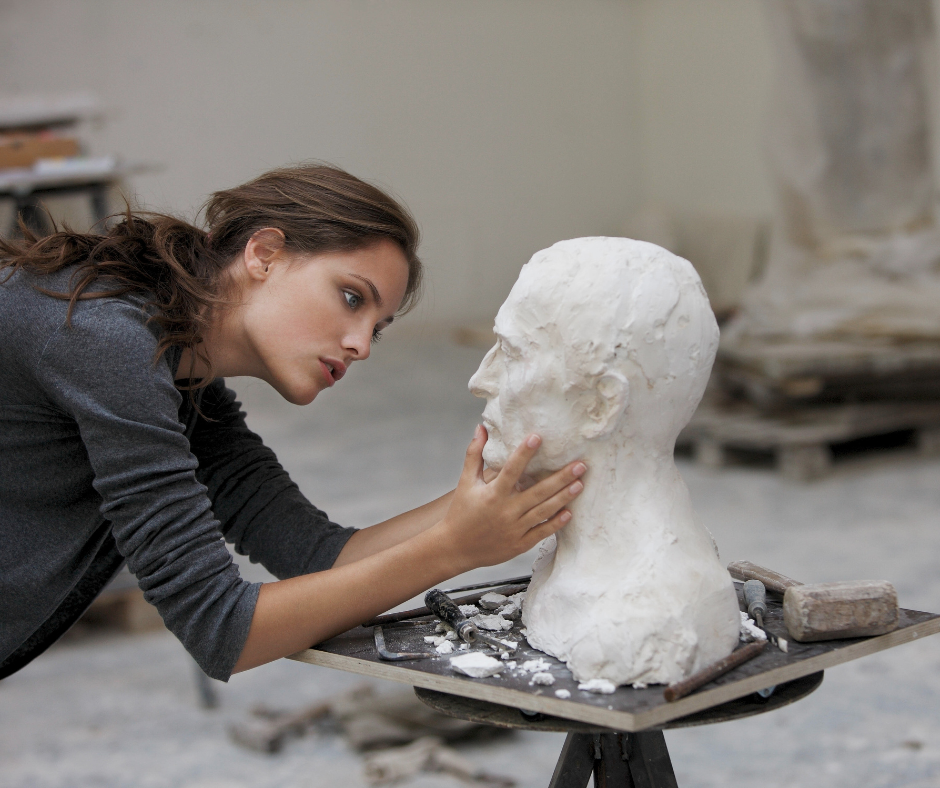 In 1918, L.C. Tiffany founded the first artist-endowed Foundation in the United States—initially operating as a retreat for young artists and craftspeople. Today, this prestigious Grant continues to honor Tiffany's legacy. Open to artists working in painting, sculpture, printmaking, photography, film video, craft, and other mixed media, this biennial competition awards $20,000 grants to artists of exceptional talent.
To be considered as a selected artist, approximately 50 nominators from across the United States recommend candidates who are then reviewed by a jury of artists, critics, museum professionals, and Foundation trustees.
Beyond the monetary Grant, this award promotes creative development—elevating an artist's visibility and stature in the art world. Prominent among the Louis Comfort Tiffany Foundation alums are Teresita Fernández—a New York-based artist known for her transformative work—and Marilyn Minter—a renowned painter and photographer celebrated for her provocative and captivating creations.
YoungArts National Arts Competition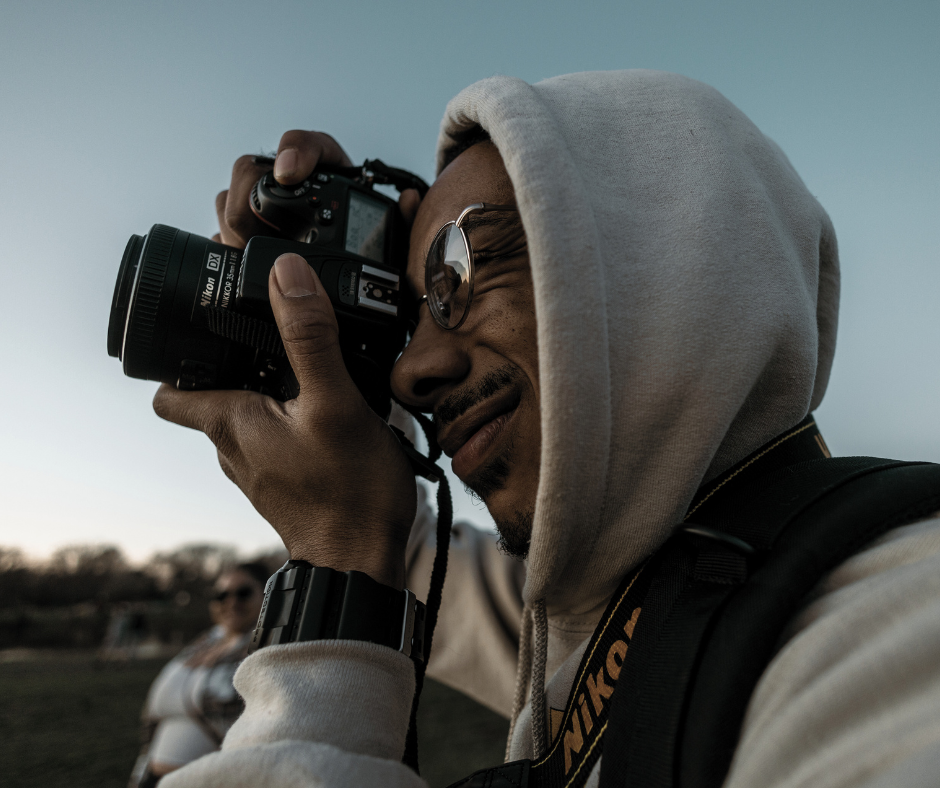 YoungArts offers a remarkable opportunity and opens doors to artists in grades 10–12 or aged 15–18— marking the beginning of a lifelong artistic journey. The 2025 YoungArts application opens in June 2024. Artists can apply in one of ten disciplines—including classical music, dance, design, film, jazz, photography, theater, visual arts, voice, and writing.
Applicants must either be U.S. citizens, permanent residents, or legally able to receive taxable income in the U.S. and fall within the specified age or grade range. YoungArts not only provides cash prizes ranging from $250 to $10,000 but also offers mentorship opportunities with accomplished artists. Award winners gain access to a lifetime of creative and professional support, a robust network of peers and mentors, and the chance to be nominated as U.S. Presidential Scholars in the Arts.
YoungArts boasts an impressive roster of traditional arts alumni—including Timothée Chalamet, Jessica Darrow, Kerry Washington, Matt Bomer, Billy Porter, Anna Gunn, and many more.
The Dedalus Foundation MFA Fellowship
The Dedalus Foundation's Master of Fine Arts Fellowships in Painting and Sculpture offer vital support to emerging artists in the final year of their MFA programs. This annual opportunity awards four artist fellowships—each accompanied by a stipend of $15,000—providing much-needed backing as these artists embark on their creative journeys.
Nominations for this fellowship opened on October 2, 2023—with the application deadline set for January 18, 2024, at 5 p.m. EST. Candidacy is solely by nomination—with department chairpersons from MFA programs in painting and sculpture extending invitations. Each institution can nominate two candidates, and nominees need not be U.S. citizens.
A committee of distinguished artists, curators, and critics plays a pivotal role in selecting fellowship recipients. Past MFA Fellowship recipients include talented artists like Luis Emilio Romero, Aida Lizalde, Fiza Khatri, and Zoe Blue M.
The John Simon Guggenheim Memorial Foundation Fellowships
This esteemed Foundation annually grants around 175 fellowships—encompassing the realms of social sciences, natural sciences, humanities, and the traditional arts.
The Guggenheim Foundation warmly welcomes applications from mid-career artists with remarkable professional achievements and promising futures in their chosen domains. The competition opens in mid-August and closes in mid-September every year.
These artist fellowships are available to U.S. and Canadian citizens or permanent residents. However, those who have previously received a Guggenheim Fellowship cannot apply for another. The awards do not support educational programs, residencies, websites, or work intended for young audiences. They are intended for individuals, not organizations or groups. While the artist fellowships provide the freedom to explore and create under ideal conditions, they do not support certain types of projects, including genre work.
The legacy of Guggenheim Fellowships includes luminaries like Rachel Carson, James Baldwin, Martha Graham, and Linus Pauling—who have made indelible contributions to their fields.
The Adolph & Esther Gottlieb Emergency Grants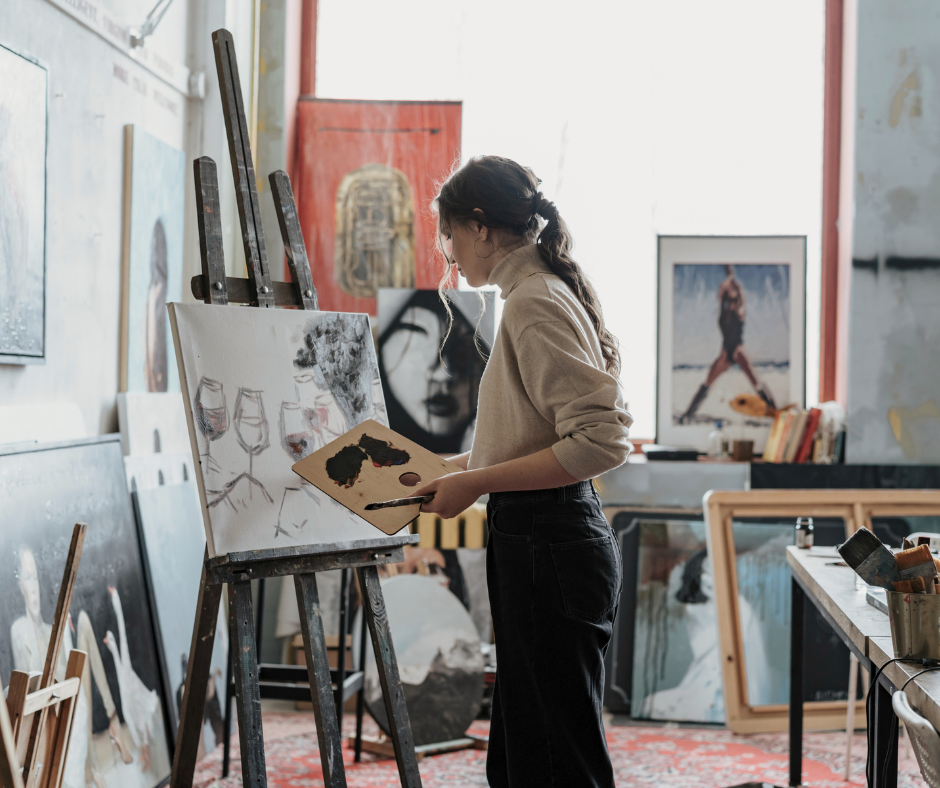 The Adolph and Esther Gottlieb Emergency Grant is a crucial resource for painters, printmakers, digital arts professionals, and sculptors facing unforeseen financial emergencies. This program offers one-time financial assistance—with examples of qualifying emergencies including fires, floods, or unexpected medical needs. Notably, there are no deadlines for this Grant.
To be considered, artists must demonstrate a minimum of ten years of involvement in a mature phase of their work within the disciplines of painting, sculpture, or printmaking.
The maximum grant amount is $15,000—with $5,000 being the typical award. The Adolph & Esther Gottlieb Emergency Grants serve as a lifeline for artists in dire circumstances—providing vital financial support during times of crisis and ensuring artists can continue their creative journeys.
The Pollock-Krasner Foundation Grant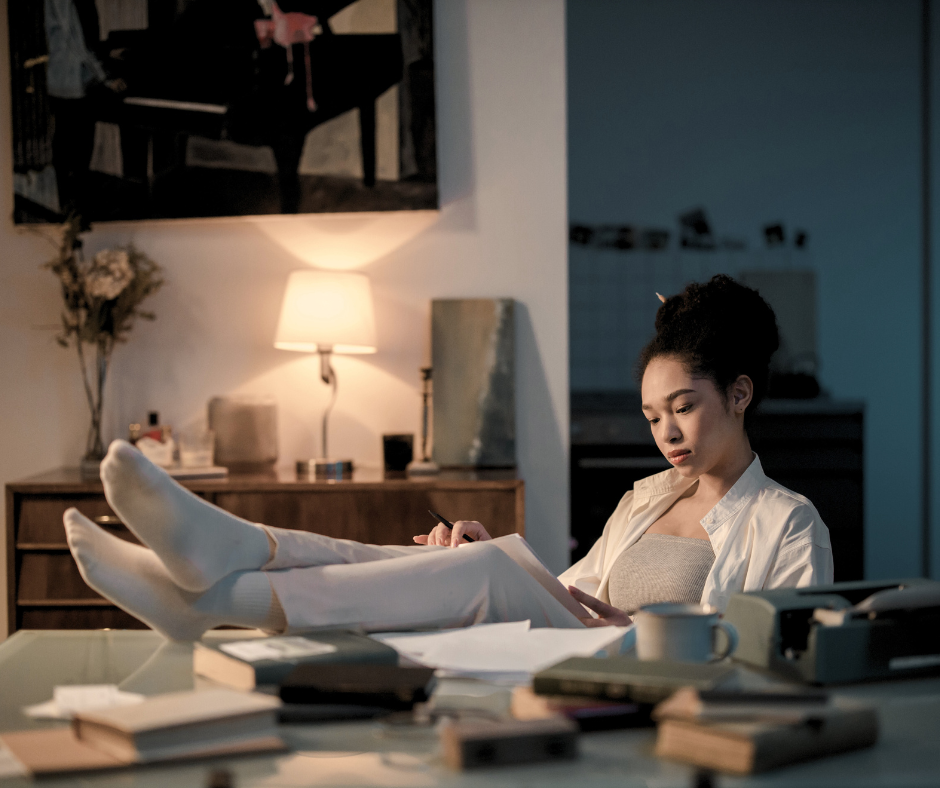 The Pollock-Krasner Foundation Grant serves as a lifeline for professional artists facing demonstrable financial need. While not exclusive to emerging artists, many early-career creators have significantly benefited from these grants.
These grants empower artists to create new work, secure materials, cover studio rent, and address personal expenses. The Pollock-Krasner Foundation has played a critical role in facilitating uninterrupted studio time, exhibition preparations, and seizing professional opportunities—including residencies.
Established in 1985 – the Foundation has provided over $87 million in support to artists and organizations worldwide. From Isabel Aguera to Armen Daneghyan, the Pollock-Krasner Foundation's impact is evident in its diverse list of 2022-23 Artist Grantees.
The Harpo Foundation Grants for Visual Artists
The Harpo Foundation's Grants for Visual Artists provide vital support to artists aged 21 and above who remain under-recognized.
The next cycle of the application process begins in February 2024—with a $15 application fee. To apply, artists must be U.S. citizens, self-defined as under-recognized, not previous direct grant recipients from Harpo, and over 21. Applications are evaluated based on artistic quality, potential for aesthetic exploration, and a commitment to supporting under-recognized visual artists.
Awards up to $10,000 each serve to facilitate artists' work development and can be used for various traditional arts endeavors. Grantees must submit a fund utilization report within ten months of receiving funds. Past recipients include Noa Yekutieli, Jared Thorne, Stephanie J. Woods, and Felandus Thames.
The Elizabeth Greenshields Foundation Grant
Established in 1955 by Charles Glass Greenshields, Q.C. in loving memory of his mother, this Foundation passionately supports artists pursuing traditional artistic techniques. The Foundation has assisted more than 2,000 artists from 80 countries.
The Grant is open to artists worldwide aged 21 and above. Foundation typically awards grants of up to $15,000 to help artists pursue their artistry.
Throughout its history, the Elizabeth Greenshields Foundation has nurtured many emerging artists—enabling them to embark on successful artistic journeys. This Foundation stands as a tribute to Charles Glass Greenshields' vision—providing emerging artists with valuable opportunities and support since 1955, and has received esteemed accolades in the world of fine art education.
The Ruth and Harold Chenven Foundation Grants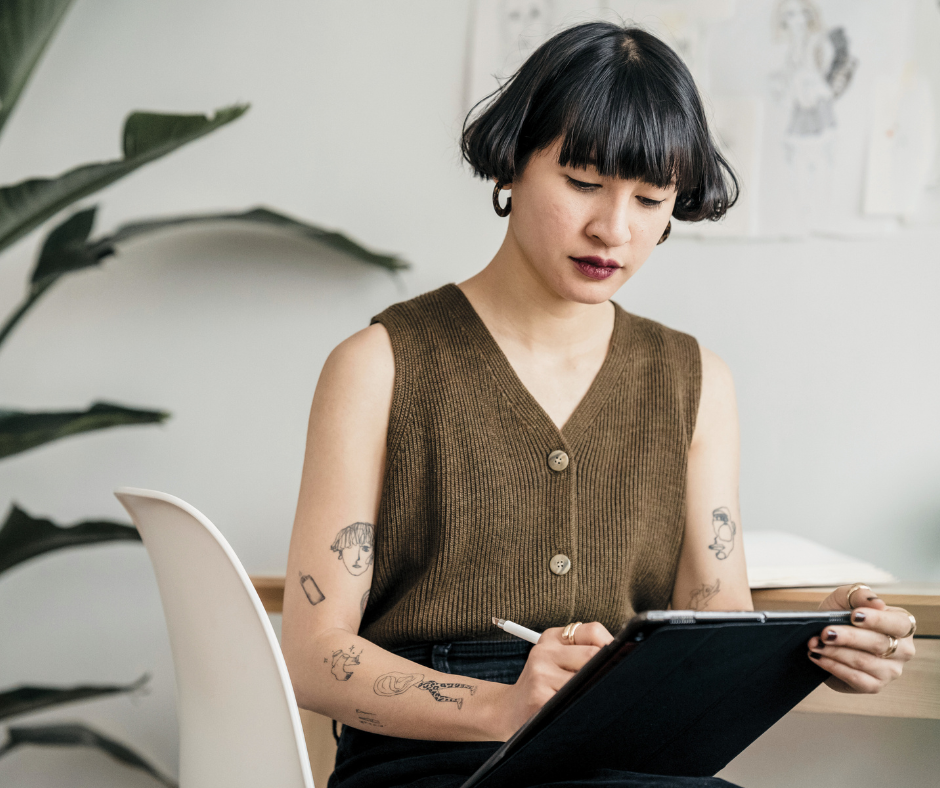 The Ruth and Harold Chenven Foundation—in its 40th year of grant-making—champions the artistic journey of emerging American artists. The Foundation provides unrestricted awards of $1,500 to individual artists engaged in fine craft or visual art projects. It is open to artists living and working in the United States. These grants do not apply to film video projects, performance art, or music.
A dedicated panel of artists and art professionals evaluates submissions, and past awardees have found increased public recognition. Grantees from previous years are not eligible for a second award, and undergraduate students can't apply.
Since 1982, the Foundation has celebrated a multitude of qualified artists—embodying various forms of artistic expression.
The Center for Craft Windgate Fellowship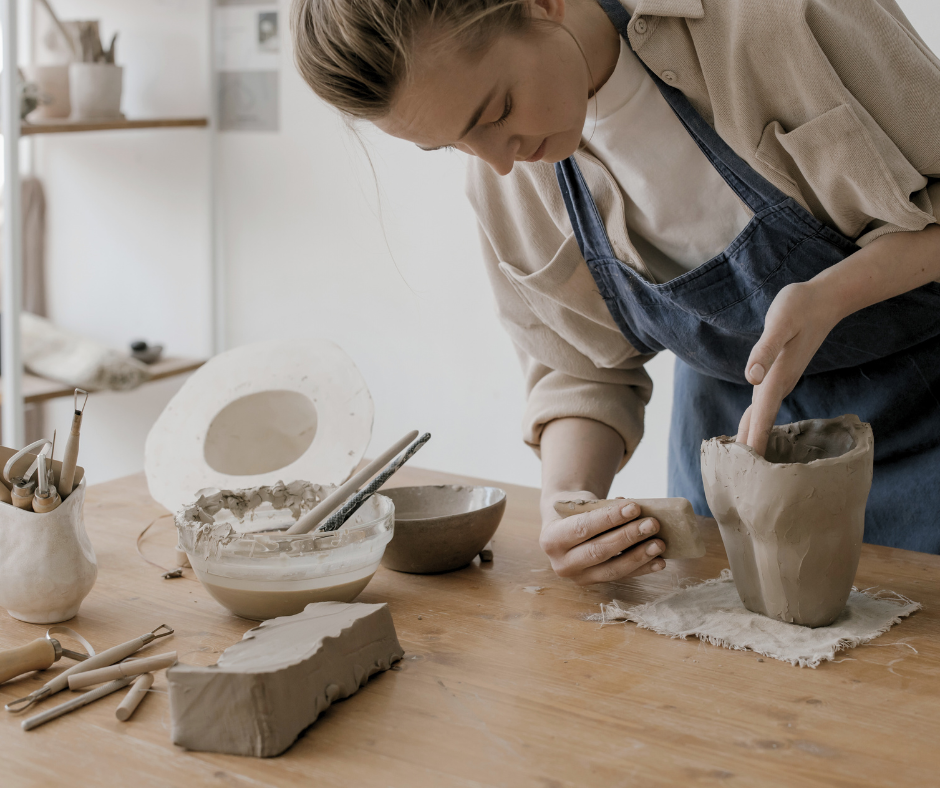 The Windgate-Lamar Fellowship—a beacon for craft enthusiasts—recognizes ten exceptionally skilled graduating college students annually—offering them a remarkable $15,000 each. This accolade serves as one of the most substantial awards available to art students in the United States—illuminating their path from education to professional artistry.
This prestigious honor is awarded through a nomination-only application process. Eligible nominees are invited to submit their applications—ensuring an exclusive opportunity for those with the most exceptional craft skills.
Nominating institutions identify eligible candidates, and if you are interested in becoming one, you can join the ranks. Previous winners have showcased their craft excellence—with artists like Lela Arruza in Ceramics/Paper and Talula Evan Baer in Metalsmithing/Jewelry standing out as exemplars of what this remarkable fellowship has to offer.
The Artadia Awards
The Artadia Awards are given to visual artists based on merit, originality, and potential in the artist's work. They stand as an invaluable platform for emerging talents. These awards cater to contemporary visual artists crafting work for contemporary art settings—including museums, galleries, public art realms, and more.
Applicants must have resided in their eligible city for at least two years, not be currently enrolled in an art-related degree program, and maintain creative independence. Collaborative projects are also welcome – as long as each contributor is duly acknowledged.
The awards have unrestricted funding- empowering artists to utilize the funds as they see fit. An open-call application initiates the journey—followed by a thorough application review by a panel of curators. Studio visits with finalists further narrow down the field—with three awardees ultimately receiving $15,000 each.
An exceptional Marciano Artadia Awardee even garners $25,000. Awardees gain access to the Artadia Network—fostering connections that can propel their careers to new heights. They also get their dedicated webpage on Artadia's online Artist Registry.
The Sustainable Arts Foundation Award
For artists and writers who are parents, the Sustainable Arts Foundation Award is an excellent option. The creative path is demanding and when coupled with parenthood, it takes on distinctive challenges and contributions.
Open to artists and writers, this award provides unrestricted cash support. Notably, at least half of the awards are dedicated to applicants of color—promoting diversity and inclusivity in the arts. The Sustainable Arts Foundation Award offers individual cash prizes of $5,000 to twenty outstanding artists and writers each year—ensuring that their creative aspirations continue to flourish.
Previous recipients have included artists and creatives who have shown exceptional dedication to their craft while navigating the joys and demands of parenthood.
This award comes without any constraints—allowing artists and writers to employ the funds in a manner that best supports their creative pursuits. Whether it's investing in materials, time, or opportunities, the award is a catalyst for artistic work.
The Rosenthal Family Foundation Award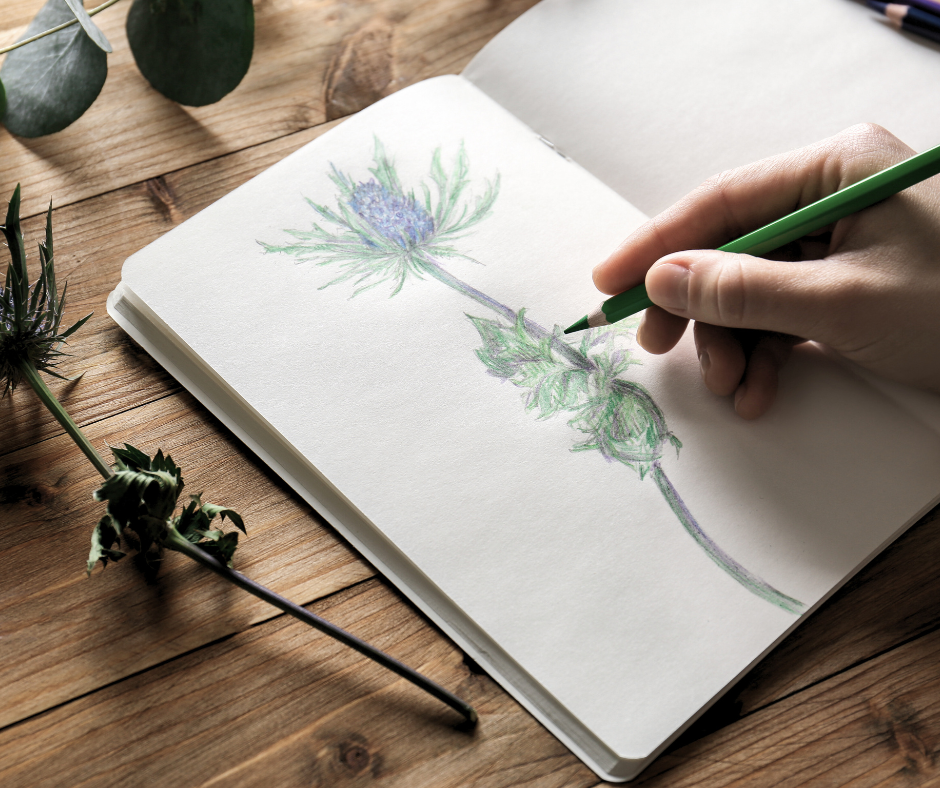 Offered by the American Academy of Arts and Letters, the Rosenthal Family Foundation Award stands as a testament to young painters of exceptional promise and distinction.
The prestigious award grants recognize and support young artists of great potential. It serves as a launch pad for emerging talents in the realm of visual arts. A total of $10,000 is granted to the recipients of this award—bolstering their artistic journey and allowing them to continue to create and inspire.
This award has celebrated renowned mixed media artists like Tala Madani and Kerstin Brätsch in previous years. The award is designed to fuel the creative fire of young artists and painters. It provides financial support without imposing restrictions—offering them the freedom to use the Grant for their artistic pursuits—be it in acquiring materials, exploring new techniques, or expanding their horizons.
The Chautauqua Institution Visual Arts Residency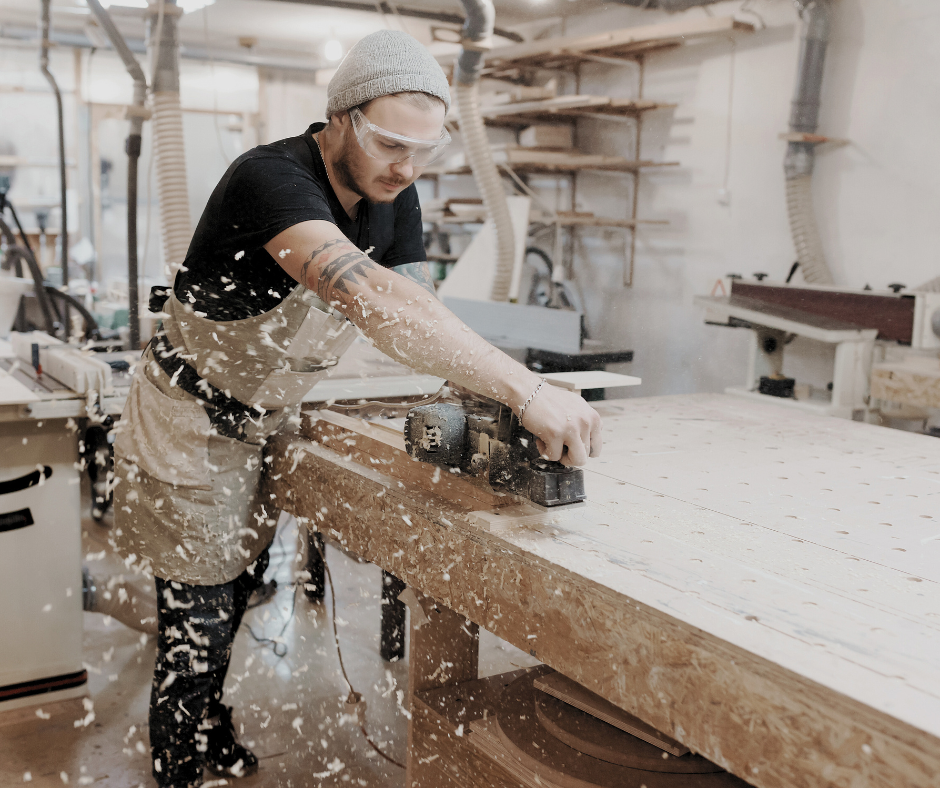 The Chautauqua Institution Visual Arts Residency is a transformative opportunity for emerging artists. It offers a six-week intergenerational program designed to foster creativity, experimentation, and collaboration.
This program welcomes artists aged 21 and above—without restrictions based on medium or educational background. The selection process is based on artistic excellence in mixed media and grant application responses—making it open to all aspiring artists. Participants have 24/7 access to a range of communal facilities—including a ceramic center, printmaking studio, silkscreen shop, drawing studio, digital art studio, woodshop, and outdoor spaces. This environment promotes hands-on exploration and artistic growth.
The program emphasizes community through group conversations, lectures, pop-up talks, and meetings. It offers a unique opportunity to engage with contemporary thought leaders—enhancing an artist's perspective. Scholarships and funding options are available to ensure the program's inclusivity. Grant applications for the 2024 residency program will open in the winter of 2023.
Final Thoughts
The world of art and creative expression offers a myriad of opportunities for emerging artists and creative individuals. Beyond the financial support, artists' grants offer the chance to receive feedback from esteemed judges and ongoing mentorship. The exposure these awards and grants provide is invaluable.
As the adage goes: "You miss 100% of the shots you don't take." So, we encourage all aspiring artists and talented creatives to explore these opportunities, submit their work, and develop their creative practice.
By Anila Hasnain.