International Inspiration: Influential Interior Designers from Copenhagen
Copenhagen – a city revered for its rich history, vibrant culture, and stunning architecture – has been an abundant source of inspiration for the world of design. Danish design has long been celebrated for its minimalism, functionality, and deep connection to nature. In recent years, Danish studios have adopted the New Nordic philosophy. Rooted in the same commitment to functionality, simplicity, and minimalism, the New Nordic style places a heightened emphasis on a connection with nature, sustainability, and the use of locally sourced materials. The interior design industry in the Danish Capital, Copenhagen – is emblematic of this ethos. Denmark—and Copenhagen in particular—has been home to icons like furniture designer Hans Wegner, architect Arne Jacobsen, and designer Finn Juhl. Even Zaha Hadid contributed to the Danish architectural landscape with her design of Jægersborg Dyrehave's Ordrupgaard Museum. In this article, we will explore some of the most influential interior designers and studios working in the city center today – including names like Space Copenhagen, NORM Architects, David Thulstrup, and many more.
International Inspiration: Influential Interior Designers from Copenhagen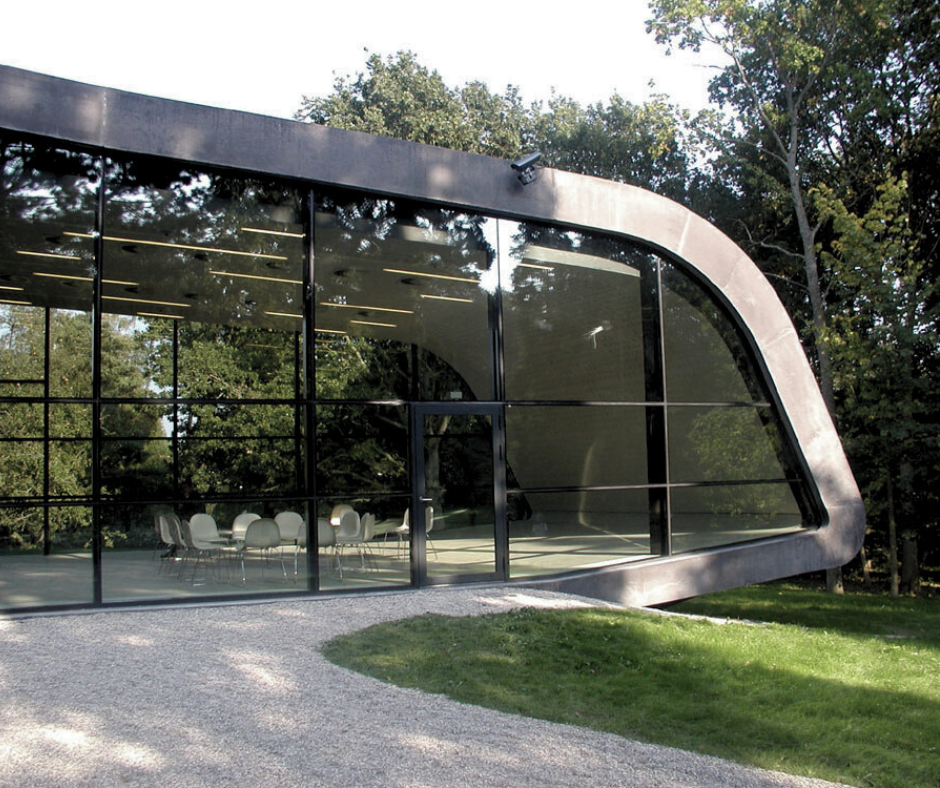 The impact of Danish design on the global design scene cannot be overstated. Danish Design is all about a harmonious blend of form and function—where simplicity meets elegance. Danish designers and studios have long been admired for their ability to create spaces that are not just visually striking but also highly practical for everyday life.
These creators have a knack for using natural materials and a color palette that mirrors the beauty of the Danish landscape in each building or interior they design. Let's peer into the world of Copenhagen's most influential interior designers and design studios.
Space Copenhagen
Founded in 2005 by Signe Bindslev Henriksen and Peter Bundgaard Rützou, Space Copenhagen is a versatile design studio that spans a wide range of disciplines. They offer interior design for private homes, hotels, and restaurants worldwide, art installations, and art direction—as well as the creation of furniture, lighting, and refined objects.
The studio's design philosophy can be best described as "Poetic Modernism." Their ambition is to strike a balance between opposites in each collection from their shop and in each space they design. These juxtapositions might include classic and modern, industrial and organic, sculptural and minimal, light and shade.
Their portfolio boasts a significant number of notable city projects like the award-winning 11 Howard Hotel in New York, Geranium, and the acclaimed restaurant Noma in Copenhagen. While the restaurant has since closed its doors, Noma's seasonal menu was such a delight.
Learn more here: Space Copenhagen
NORM Architects
Founded by Kasper Rønn and Jonas Bjerre-Poulsen in 2008, NORM Architects epitomizes the seamless blend of modernism with deep-rooted Scandinavian traditions. It is a design practice that works across a variety of disciplines. The hallmark of NORM Architects' style is minimalism infused with a larger purpose of re-sensualizing the built environment through haptic designs that engage the mind and body.
Their goal is to find the essence of culture, and design, creating buildings, spaces, and objects that connect with the innate human desire for belonging, creativity, autonomy, and identity.
NORM Architects are renowned for their ability to create designs where function meets beauty, and the result feels as good as it looks. They have an extensive portfolio of work in residential, commercial, and product design—creating timeless, functional, and visually pleasing spaces and objects.
Learn more here: NORM
Studio David Thulstrup
David Thulstrup—an award-winning architect and designer—is known for his modern Scandinavian aesthetic and a versatile portfolio encompassing architecture, interiors, and product design. The first thing to notice in his work is that it bears the mark of his Scandinavian heritage fused with a contemporary design language.
David Thulstrup created his practice in 2009. Since then, his studio has worked on residential, commercial, and institutional projects for renowned architects like Jean Nouvel in Paris and luxury retail projects for Peter Marino in New York. His extensive portfolio spans the globe—from residential architecture to restaurants, retail spaces, hotels, wood furniture, and wall lighting.
One of the standout projects in David Thulstrup's career is the redesign of Noma in collaboration with the acclaimed chef René Redzepi. Thulstrup's design philosophy is deeply rooted in enduring Scandinavian values of honesty and humanism. His approach is holistic—creating spaces where individuals feel comfortable and embraced by their surroundings.
Describing his style as "modern simplicity," David Thulstrup creates designs that are minimalistic and contemporary yet timelessly enduring.
Learn more here: Studio David Thulstrup
Christina Meyer Bengtsson
Founder of Heartwork Design based in Copenhagen city, Christina Meyer Bengtsson is renowned for the luxurious yet timeless designs she has created. Her practice encompasses graphic design, industrial design, and interior decoration, often involving collaborations with artists and designers—thereby embracing a cross-disciplinary approach in her projects.
Her works span an impressive range—including visual communication for the Meyer group for over two decades. She has been involved in the architecture and interior design of notable establishments such as Claus Meyer's Restaurant "Agern" and "Great Northern Food Hall" at Grand Central Terminal in NYC – both in collaboration with Ulrik Nordentoft. Her contributions have garnered recognition—with a nomination by Condé Nast Traveller for the interior design of Restaurant Radio in London.
Learn more here: Christina Meyer/Heartwork Design
Iskos-Berlin Design
Iskos-Berlin Design—founded by a design duo—is deeply rooted in the Scandinavian design tradition. This studio emphasizes sustainability and human-centered design. The partnership consists of Boris Berlin and Aleksej Iskos.
Iskos-Berlin views design as the art of storytelling. Their philosophy involves creating designs with clear narratives that are both surprising and capable of making people smile. They believe that a compelling story—when combined with semantics, morphology, materiality, and technology—is more likely to be understood, remembered, and loved.
The studio is known for its experimentation with emerging technologies and new materials to explore their impact on ordinary objects. Iskos-Berlin—formerly known as Denmark's Komplot Design—has collaborated with prestigious manufacturers, and their furniture, lighting, and other design products are exhibited in numerous design museums located worldwide. These include MoMA and the Danish Design Museum.
Learn more here: Iskos-Berlin Design
Frama Studio
Frama is a multi-disciplinary design brand that embraces a holistic approach—encompassing Denmark's street architecture, furniture, and lighting. Their distinctive style is characterized by an aesthetic that leans toward raw, natural materials and simple geometries.
The history of Frama Studio is rooted in the creation of lifestyle objects that inspire the senses and promote mindful living. Their projects span from crafting home fragrances to complete architectural designs for restaurant interiors.
Frama's design philosophy revolves around awakening curiosity, inspiring discovery, and stimulating the senses. They believe that thoughtful design can lead to a slower, more reflective lifestyle—promoting well-being. Frama Studio Denmark offers a full range of architectural and interior services and collaborates with select partners to create designs that reflect each case's unique identity.
Learn more here: Frama
Jac Studios
Founded by Johan Carlsson, JAC Studios is renowned for crafting atmospheric spaces with intricate detailing. Their expertise extends from interior spaces to architectural installations.
The studio's history and practice are firmly rooted in architecture, scenography, and art. JAC Studios primarily focuses on exhibition architecture for museums, companies, and public urban spaces that leave visitors in awe.
JAC Studios is known for its commitment to contextual exhibitions, where narrative or thematic stories in rooms are communicated through one-off designs that respond to specific space, light, sound, and furniture. The team at Denmark's JAC Studios consists of designers, architects, and artists. They also have a broad network of subcontractors in various fields—including construction, photography, moving, digital media, art, literature, and music.
Learn more here: Jac Studio
Studio Oliver Gustav
Studio Oliver Gustav is the vision of Copenhagen-based designer, curator, and antique dealer Oliver Gustav. Known for creating artistic interiors, Oliver Gustav's focus is on handcrafted furnishings and fine art. His design spaces often embody a blend of historic elements with contemporary sensibilities.
Oliver's emphasis is on sustainability and craftsmanship, and he develops a range of scents, a line of furniture, and limited objects with his signature.
One of the defining characteristics of Oliver's style is his belief in combining the old and the new. His work reflects over 15 years of creating a portfolio that combines playfulness, warmth, and contemporary storytelling.
Learn more here: Studio Oliver Gustav
Birgitte Rabens
Birgitte Rabens established Rabens Saloner in 2007. The brand has become synonymous with contemporary, languid elegance enriched with swirls and splashes of color. Birgitte splits her time between a design team based in Copenhagen and an outpost in Bali—where she collaborates closely with local Balinese artisans and dyers.
The essence of Rabens Saloner is the feeling that everything is made by heart. Birgitte Rabens—the founder and creative director—has been instrumental in infusing a global perspective into her room interiors. She often draws inspiration from her extensive travels. The spaces she designs are renowned for their charming bohemian chic aesthetic and unique finds.
Learn more here: Birgitte Rabens
OEO Studio
Founded by Thomas Lykke and Anne-Marie Buemann in 2003, OEO Studio is a Danish capital-based design firm prominent for its exceptional Nordic design work spanning residential interiors, branding, and product design. The integration of luxurious materials and bespoke furniture characterizes the studio's designs.
OEO Studio has curated a unique aesthetic of various design facets—including retail and residential interiors as well as hospitality projects and furniture design. Natural materials—celebrated for their warmth—are a central feature of their projects. These materials are often used in innovative and culturally inspired ways to facilitate human interactions.
Like much of Danish design, OEO Studio's ethos revolves around compelling minimalism—blending intuition with methodical precision and a commitment to enduring quality and detail.
Learn more here: OEO Studio
Final Thoughts About Copenhagen's Influence on Design + Architecture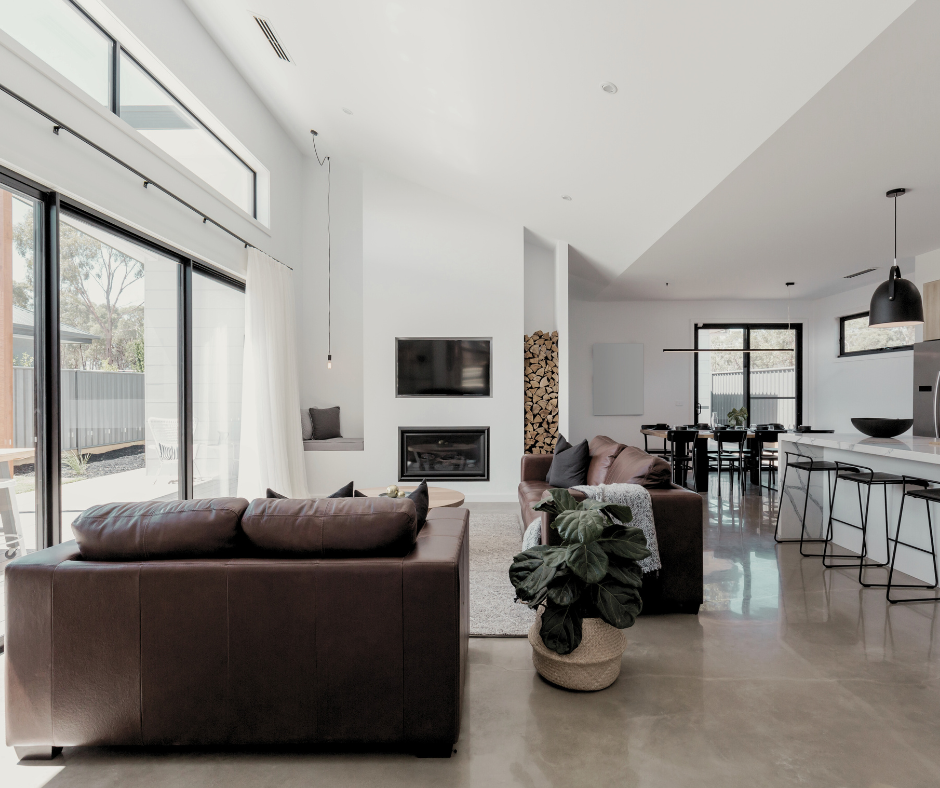 Copenhagen's impactful presence on the international design stage is undeniable thanks to a growing roster of talented designers and studios in the country. The likes of Space Copenhagen, NORM Architects, David Thulstrup, Iskos-Berlin, Frama Studio, Jac Studios, Studio Oliver Gustav, and Birgitte Rabens bring their unique perspectives and styles to the global design scene.
As we look ahead, keep an eye out for upcoming Danish design events that will surely continue to showcase the country's innovative and timeless creations. We invite you to share your thoughts and comments on these influential designers and the enduring impact of Danish design below.
By Anila Hasnain.