From Paris to New York: These Are the Most Stunning Art Deco Apartments in the World
Designed nearly a hundred years ago, many Art Deco apartment buildings are still in use today. They stand as enduring testaments to the elegance and innovation of the 20th century. These architectural gems – characterized by their geometric precision, opulent materials, and ornate detailing – have left an indelible mark on skylines in cities across the globe. From the iconic skyscrapers of New York City to the beachfront beauties of Miami Beach and the historic gems of Paris, these apartments represent an era defined by modernity and artistic exploration. In this article, we'll journey across continents to discover some of the most stunning Art Deco apartment buildings. Read on for more!
A Brief History of the Art Deco Movement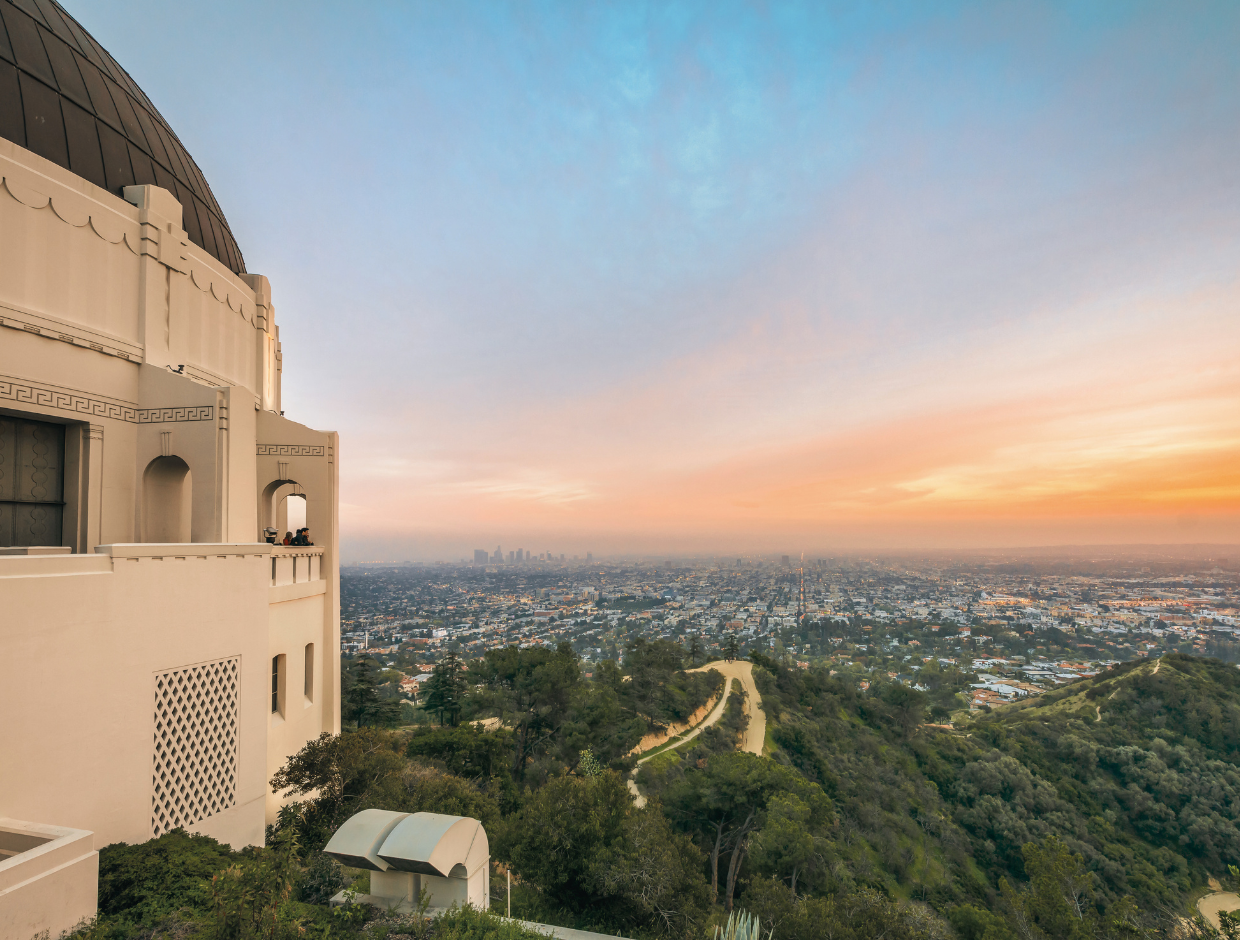 Short for Arts Décoratifs, Art Deco is an interior design and architectural style that emerged in the early 20th century. Its roots were in Europe – particularly in France – where it was officially introduced at the 1925 Exposition Internationale des Arts Décoratifs et Industriels Modernes in Paris.
The origins of Art Deco can be traced back to several artistic and cultural influences. This movement was a reaction to the elaborate and ornate design of Art Nouveau — which dominated the late 19th century. Art Deco embraced a more streamlined, geometric, and modern approach to design – reflecting the changing social views, ideas, and technological landscape of the era.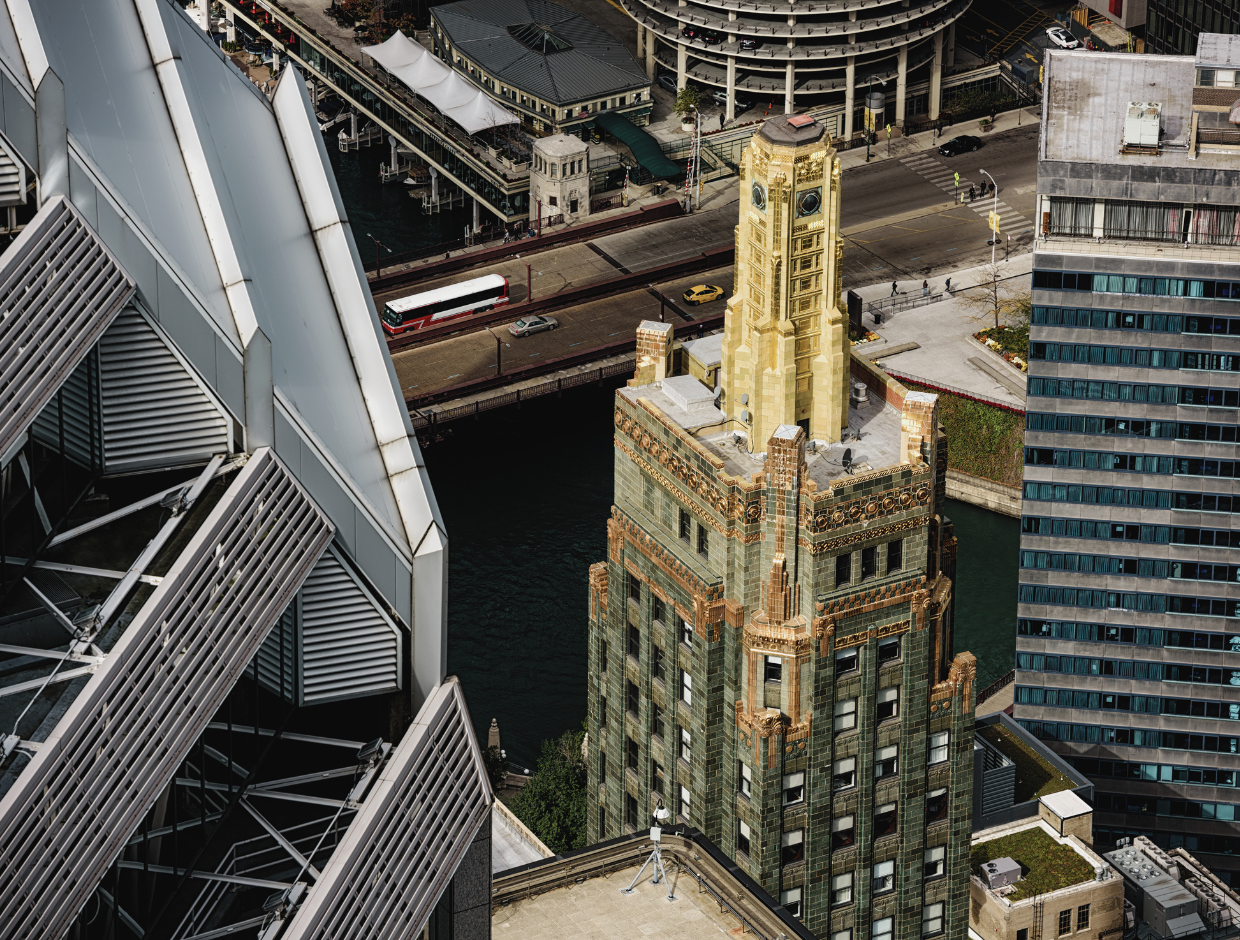 Art Deco drew inspiration from various sources – including Cubism, Futurism, Bauhaus, and even ancient art forms like Egyptian and Aztec motifs. This eclectic blend resulted in a distinct visual vocabulary characterized by symmetry, geometric shapes, bold colors, and luxurious materials like marble, glass, and chrome.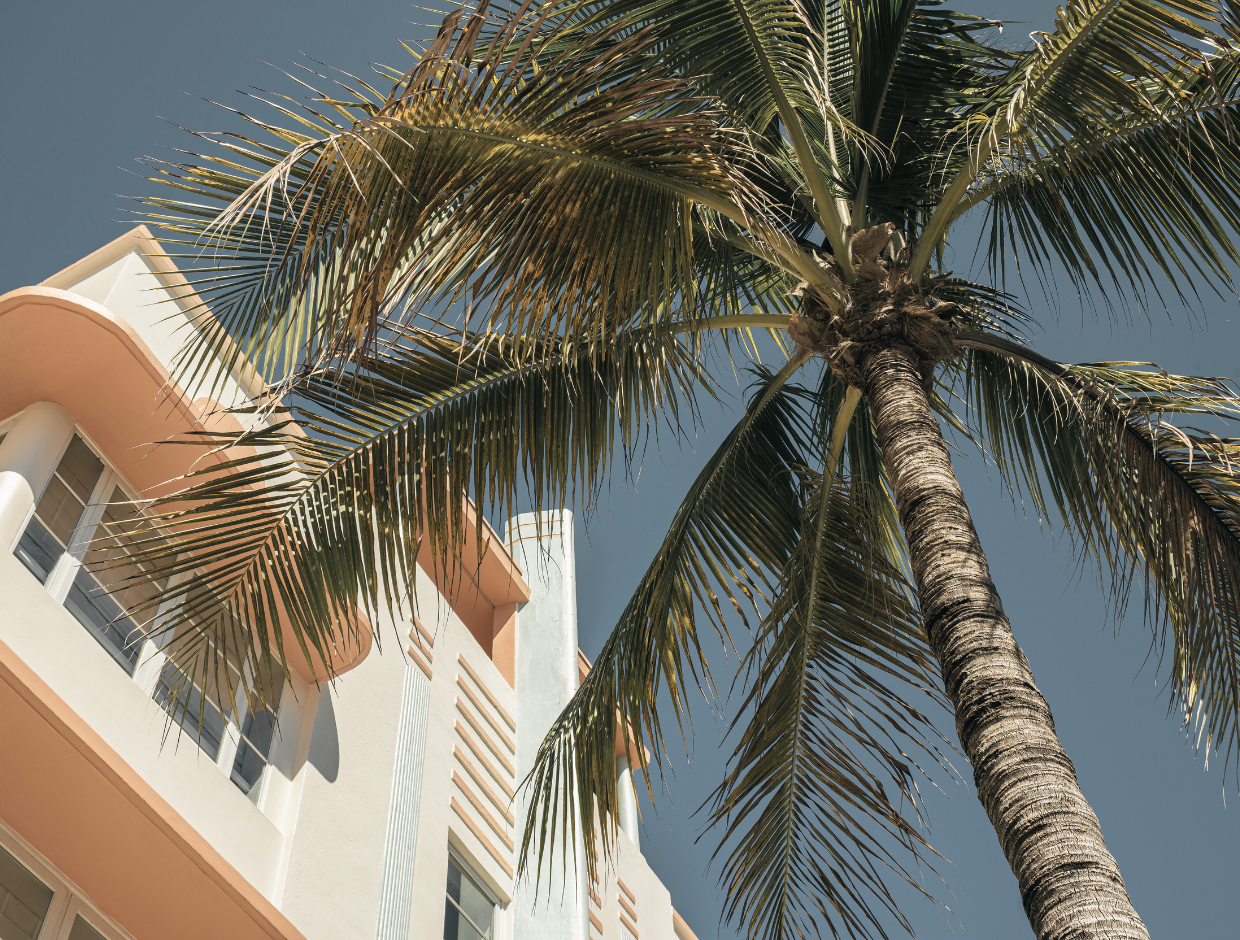 The style quickly gained international popularity and transformed architecture, interior design, fashion, industrial design, and the decorative arts. It became synonymous with elegance, sophistication, and modernity – spreading to major cities worldwide.
Art Deco Apartments We Would Love to Live In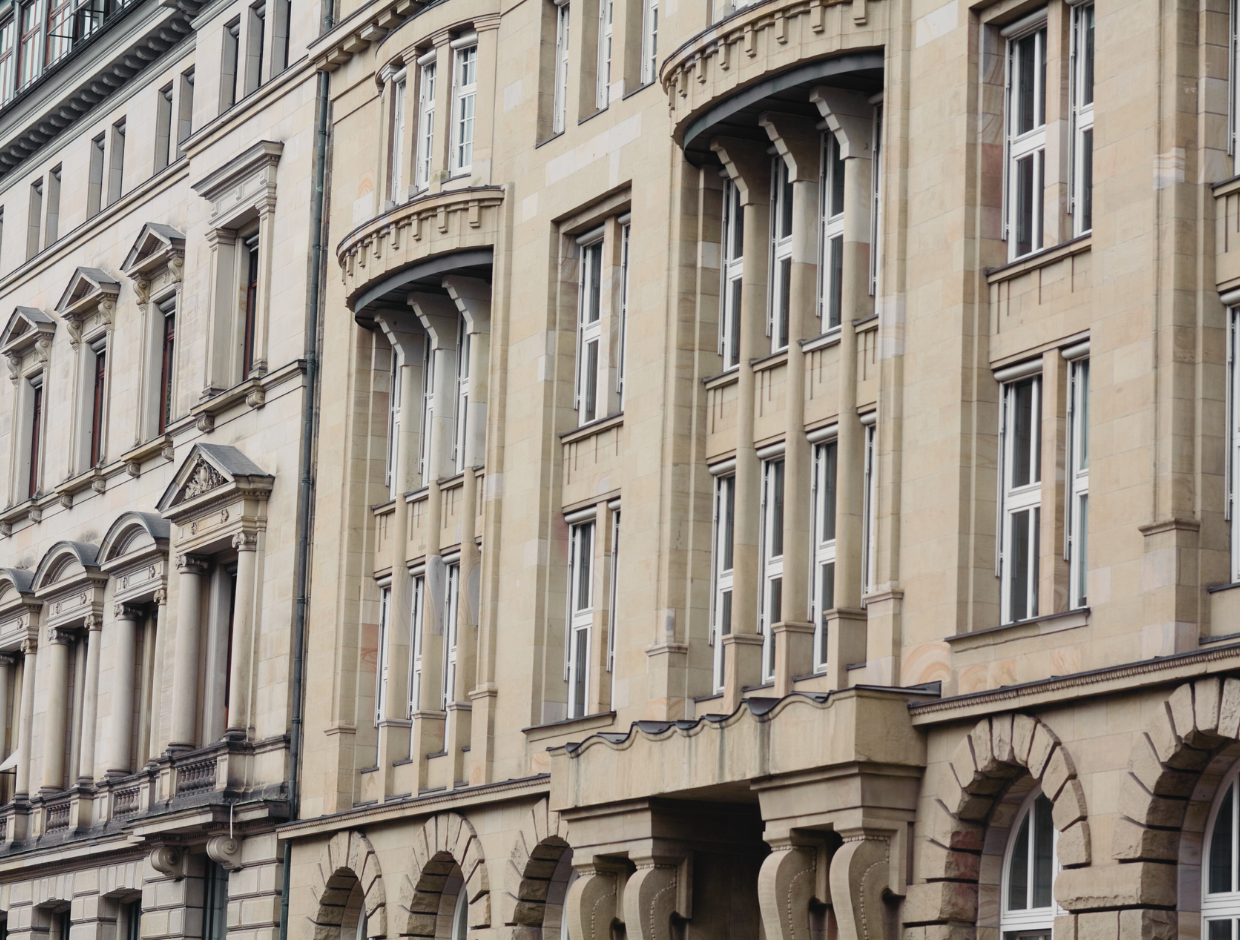 The proliferation of Art Deco architecture and interiors all across the world during the early 20th century is a testament to its global appeal and influence. Originating in France, Art Deco swiftly spread to major cities on nearly every continent. Its geometric patterns, bold colors, and luxurious materials resonated with the modern spirit of the era.
From the iconic skyscrapers of New York City to the colonial buildings in Mumbai, Art Deco left an indelible mark. It graced theaters, hotels, apartment buildings, and even cruise liners. This international embrace of Art Deco reflected a shared desire for innovation, elegance, and a departure from the ornate styles of the past.
From Paris to New York, below are seven Art Deco apartment buildings we would absolutely love to live in.
Castel Béranger in Paris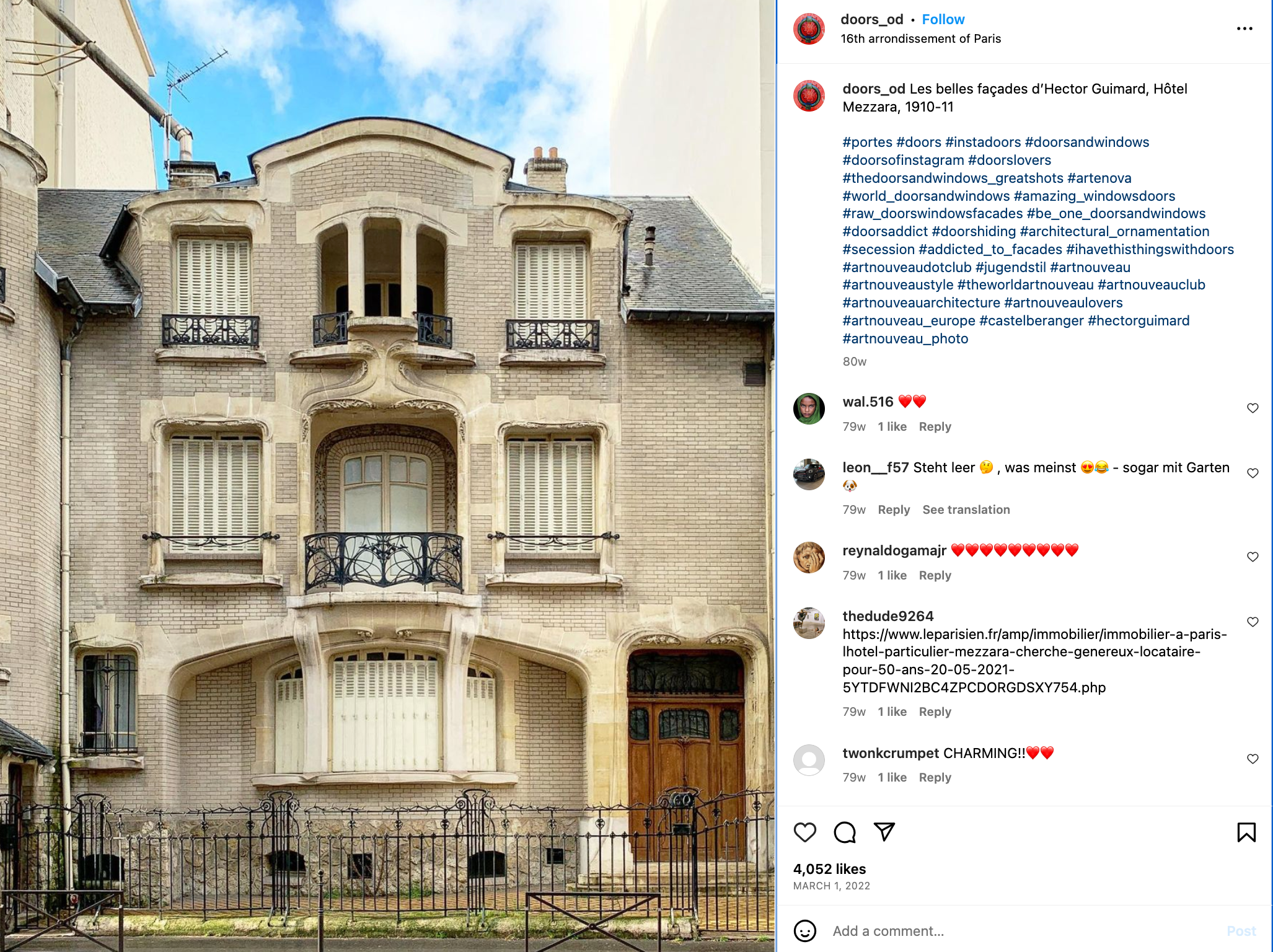 The Castel Béranger in Paris – designed by architect Hector Guimard and constructed between 1895 and 1898 – is a pioneering Art Nouveau masterpiece that holds a significant place in the evolution of Art Deco. While predating the official Art Deco movement, it exhibits architectural elements that foreshadowed the later style.
The building's façade showcases sinuous lines, intricate ironwork, and organic forms – reminiscent of Art Nouveau – while its interior spaces feature early Art Deco touches. As a UNESCO World Heritage Site, the Castel Béranger stands as a pivotal landmark. It bridges the gap between Art Nouveau and Art Deco — exemplifying the innovative spirit of turn-of-the-century design in Paris.
Kavanagh Building in Buenos Aires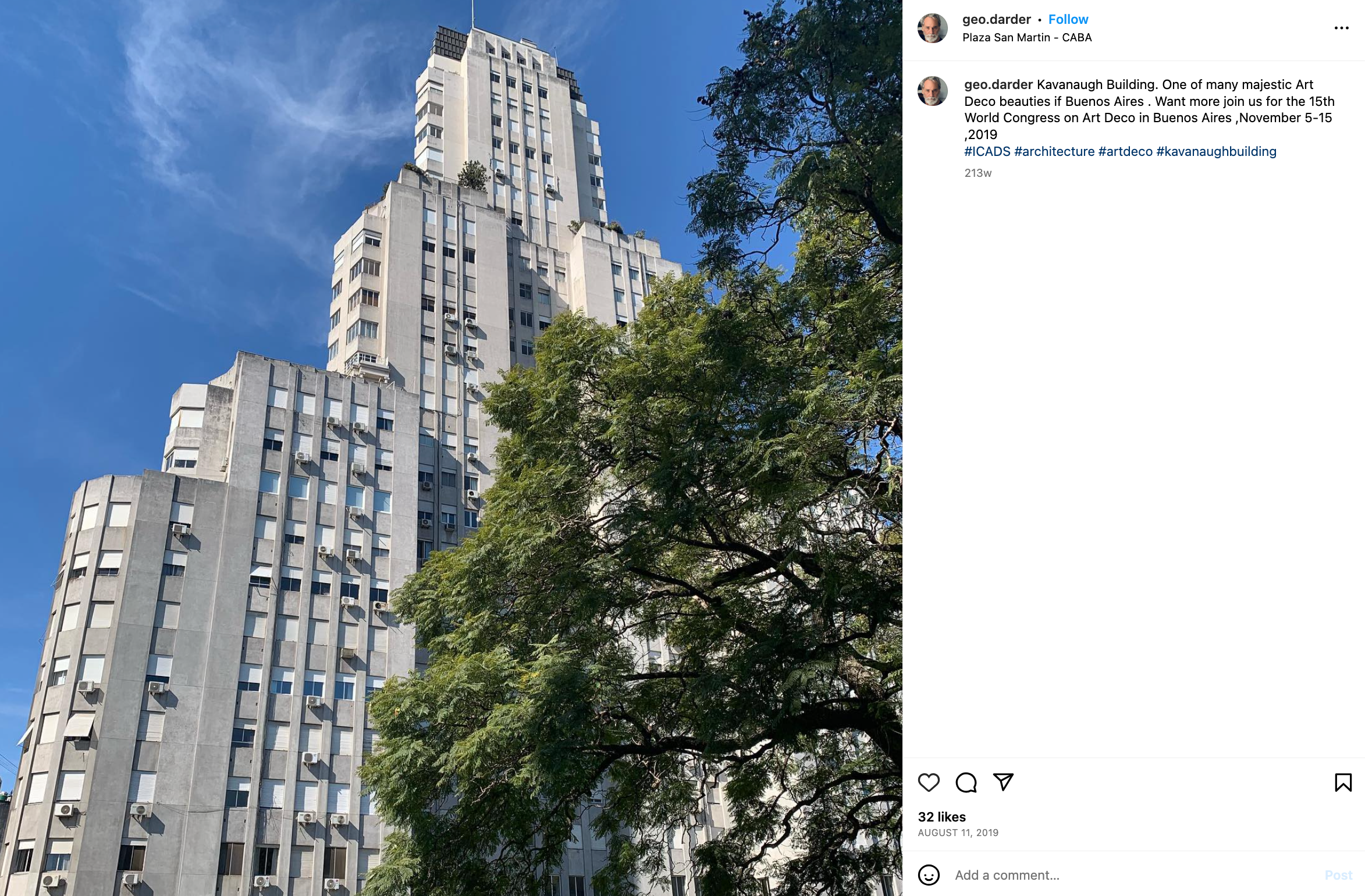 The Kavanagh Building in Buenos Aires is an iconic Art Deco skyscraper — completed in 1936 and designed by the architectural firm Sánchez, Lagos, and De la Torre. This architectural marvel stands as a symbol of both Art Deco elegance and modernity in Argentina. Its sleek, vertical lines, geometric motifs, and intricate detailing showcase the quintessential characteristics of the Art Deco style Remarkably, it was one of the first skyscrapers in South America and remains a striking presence in the city's skyline.
The Carlyle in Miami Beach, Florida, USA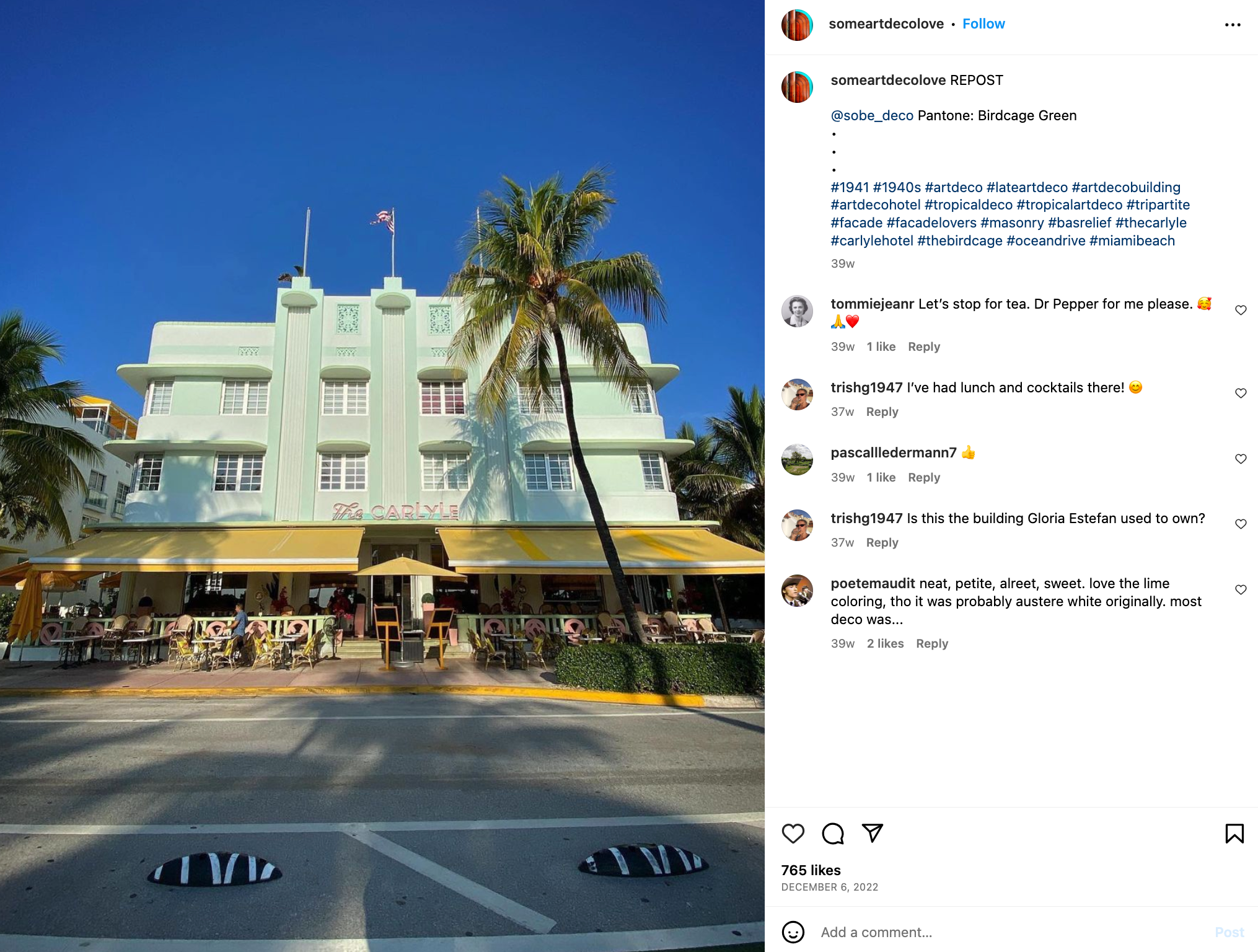 Now a hotel, The Carlyle is a quintessential example of Art Deco architecture. Built in 1939, this historic oceanfront hotel stands as an iconic landmark on Ocean Drive in Miami Beach, Florida. Its streamlined, pastel-colored façade, symmetrical design, and intricate detailing epitomize the Art Deco style.
The Carlyle has not only provided luxurious accommodations. Its bedrooms, lobby, facade, and iconic sign have also been featured in films and pop culture — cementing its status as a Miami Beach treasure. A famously pink room in the hotel is particularly sought-after.
Torrione INA Skyscraper in Brescia, Italy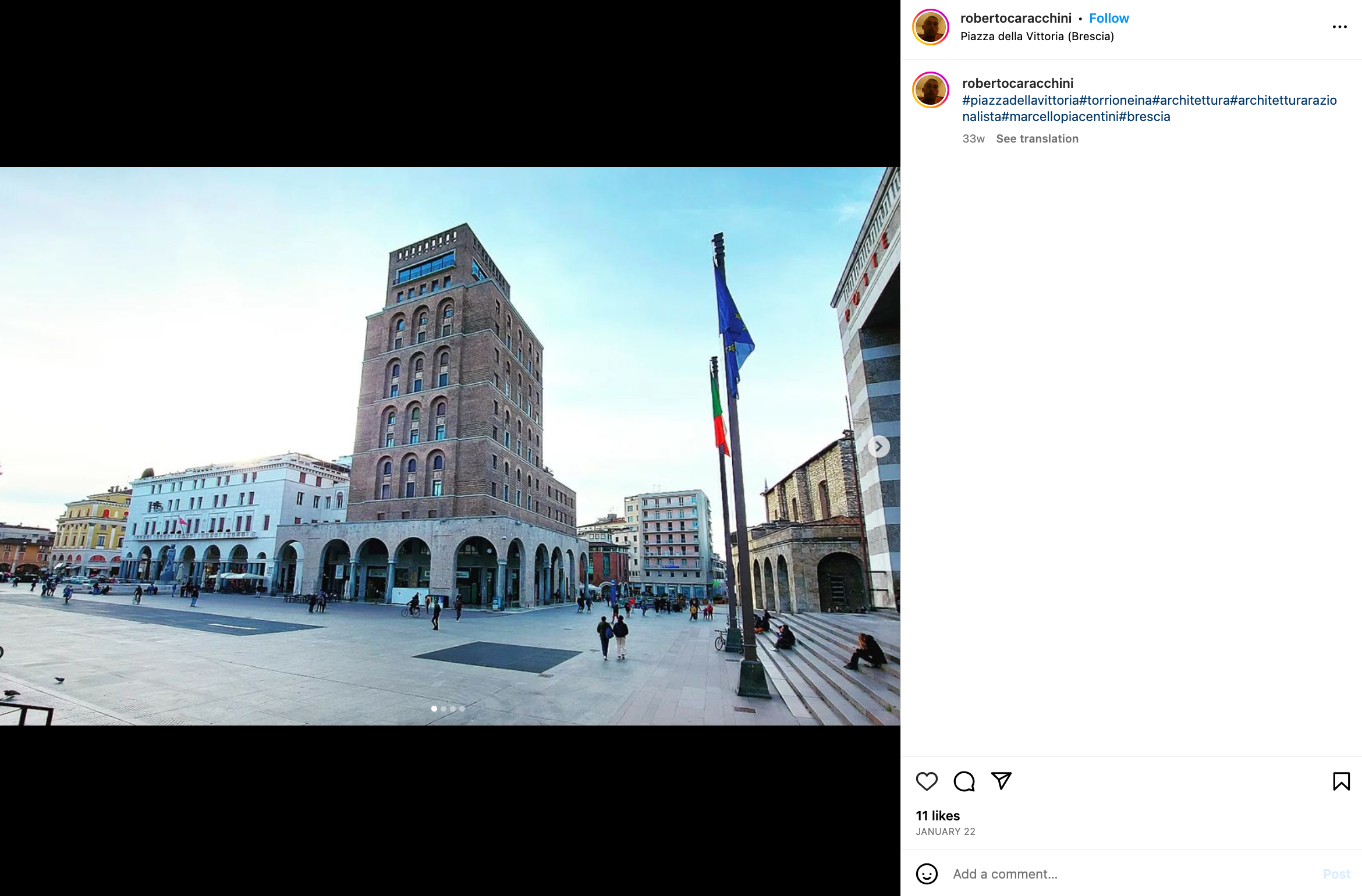 The Torrione INA Skyscraper in Brescia, Italy, is a remarkable Art Deco building completed in 1932. Designed by architect Marcello Piacentini, it is a masterpiece of Italian Rationalism – which incorporates Art Deco elements. This skyscraper's elegant, symmetrical façade showcases geometric patterns, decorative friezes, and vertical lines – hallmarks of the Art Deco style.
Rising 57 meters, it was a pioneering structure in Italy and symbolized modernity. The Torrione INA Skyscraper represents the fusion of Art Deco aesthetics with Italian architectural innovation – making it a notable landmark in Brescia's architectural heritage. It is one of few buildings in Italy that was heavily influenced by architects at the Chicago School in America.
Of course, we would be remiss if we failed to mention the Torrione INA's complex political history. The building was opened by Benito Mussolini in the 1930s. You can still tour the Torrione INA at Piazza della Vittoria.
Embassy Court, Brighton, UK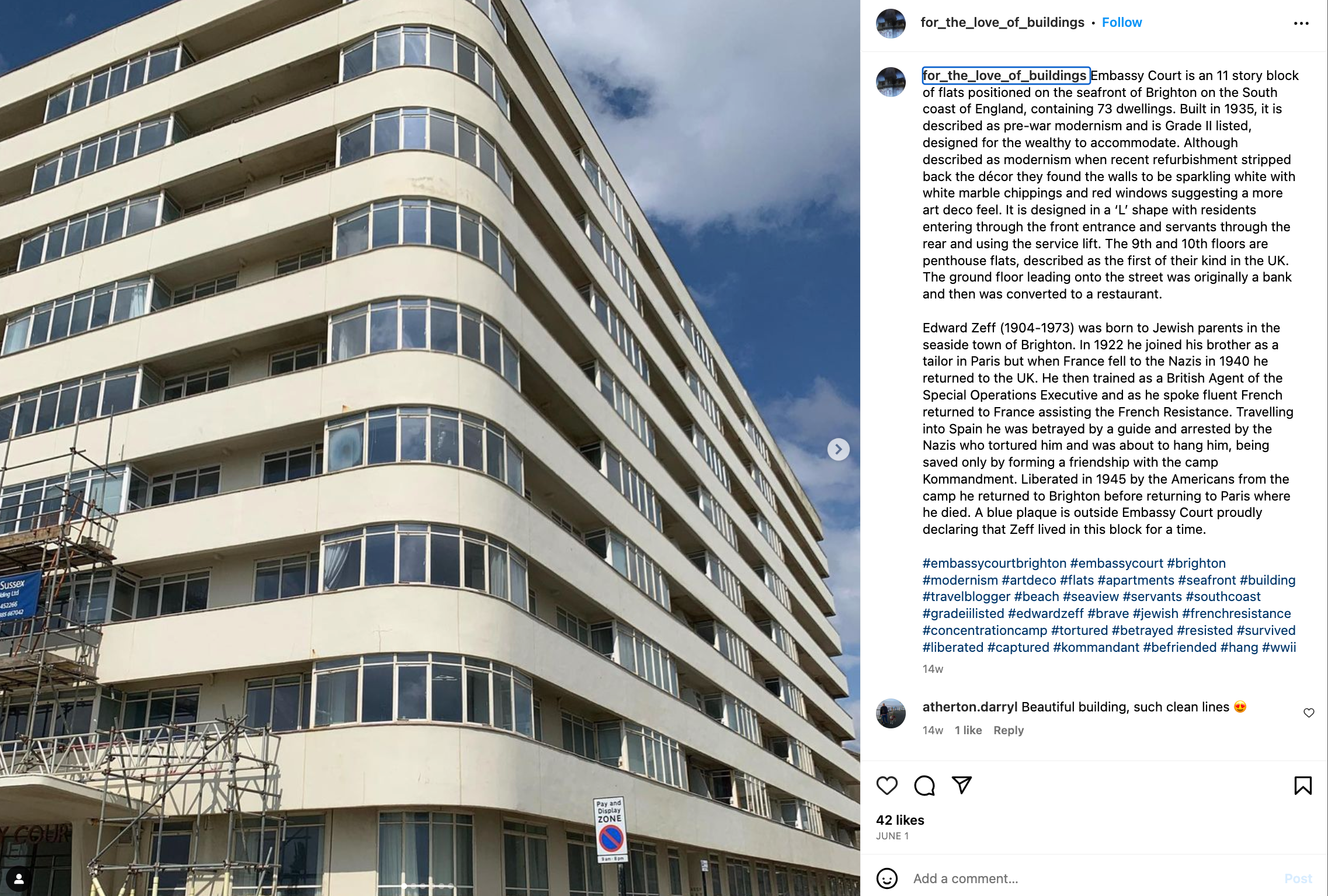 Embassy Court in Brighton, UK, is an iconic Art Deco apartment building – completed in 1935 and designed by architects Wells Coates. This striking structure overlooks the English Channel and embodies the spirit of the Art Deco movement with its curved, white stucco exterior, stepped-back facade, nautical-themed balconies, and geometric ornamentation.
Art Deco often celebrates height, and Embassy Court's 10-story structure with its central tower exemplifies this vertical emphasis. Embassy Court's design prioritizes both aesthetics and functionality – another hallmark of Art Deco – with its purpose-built apartments that integrate modern conveniences.
It's an emblem of Modernist architecture in the UK – combining functional design with Art Deco elegance. Embassy Court has faced challenges and preservation efforts over the years, but it remains an architectural gem on Brighton's seafront.
The Sherry-Netherland in Manhattan, NY, USA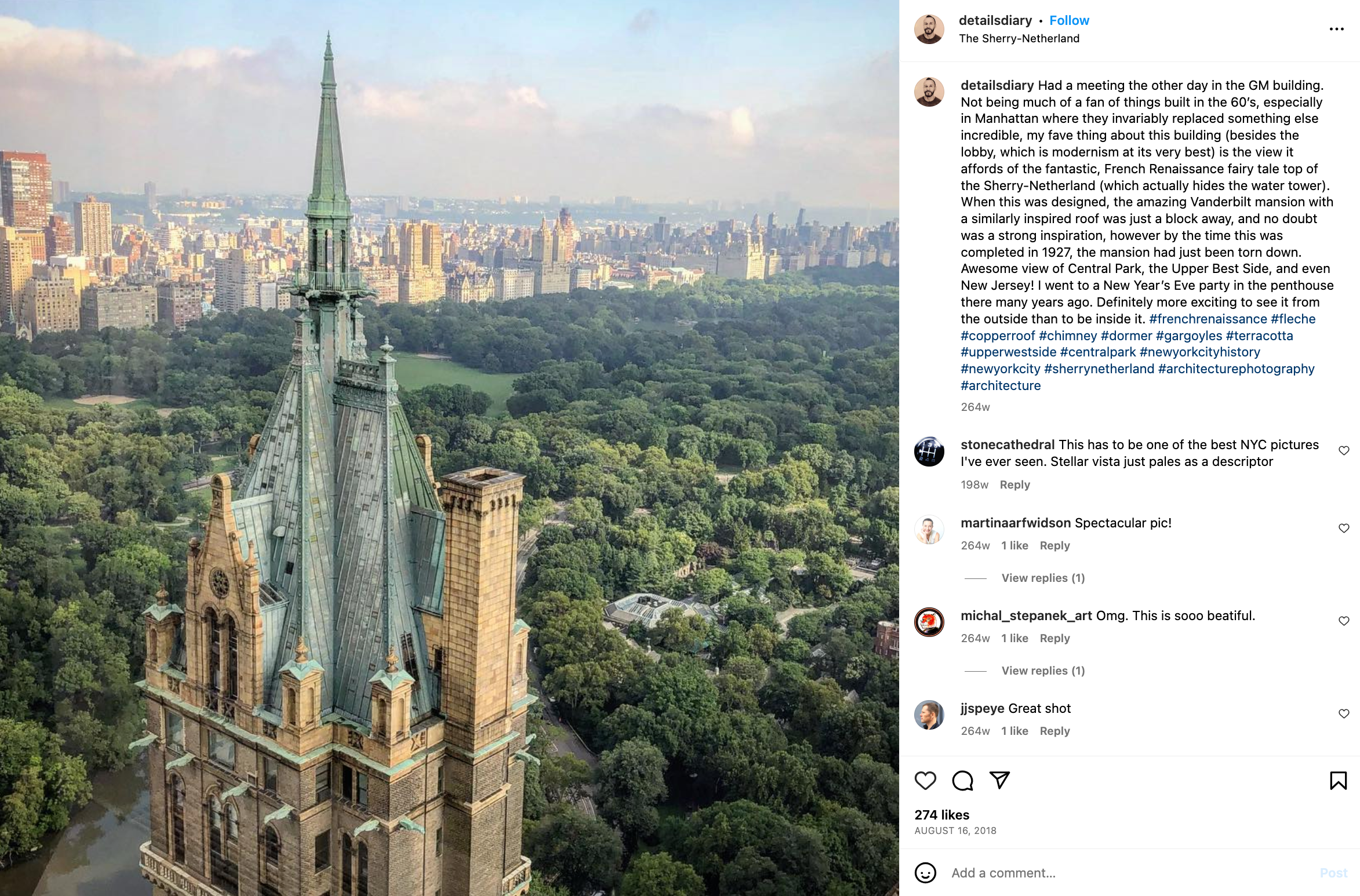 In Manhattan, New York, The Sherry-Netherland was originally designed as a luxury hotel and residential building. Completed in 1927, this 38-story Art Deco masterpiece designed by Schultz & Weaver boasts an ornate, limestone-clad façade that exudes opulence. While the exterior boasts other architectural influences – including Romanesque and Gothic Revival – the interior is distinctly Art Deco. The hotel's interiors, adorned with marble, gilt detailing, and intricate plasterwork, create an atmosphere of refined luxury.
The lobby, designed by the legendary architect Rosario Candela, is a lavish showcase of the era's design. It features a stunning, double-height ceiling adorned with intricate, gilded plasterwork and a dramatic chandelier. Marble floors, rich wood paneling, and elaborate moldings contribute to the luxurious ambiance.
The Palm Court, another Art Deco masterpiece within the hotel, boasts a domed ceiling with a celestial mural and bronze palm leaf accents. These interiors blend geometric patterns, sumptuous materials, and decorative motifs, encapsulating the elegance and glamour of the Art Deco era. Overlooking Central Park, it's a symbol of New York's Upper East Side sophistication – offering guests and residents a quintessential taste of Manhattan's enduring charm and grandeur.
The Century Apartments in New York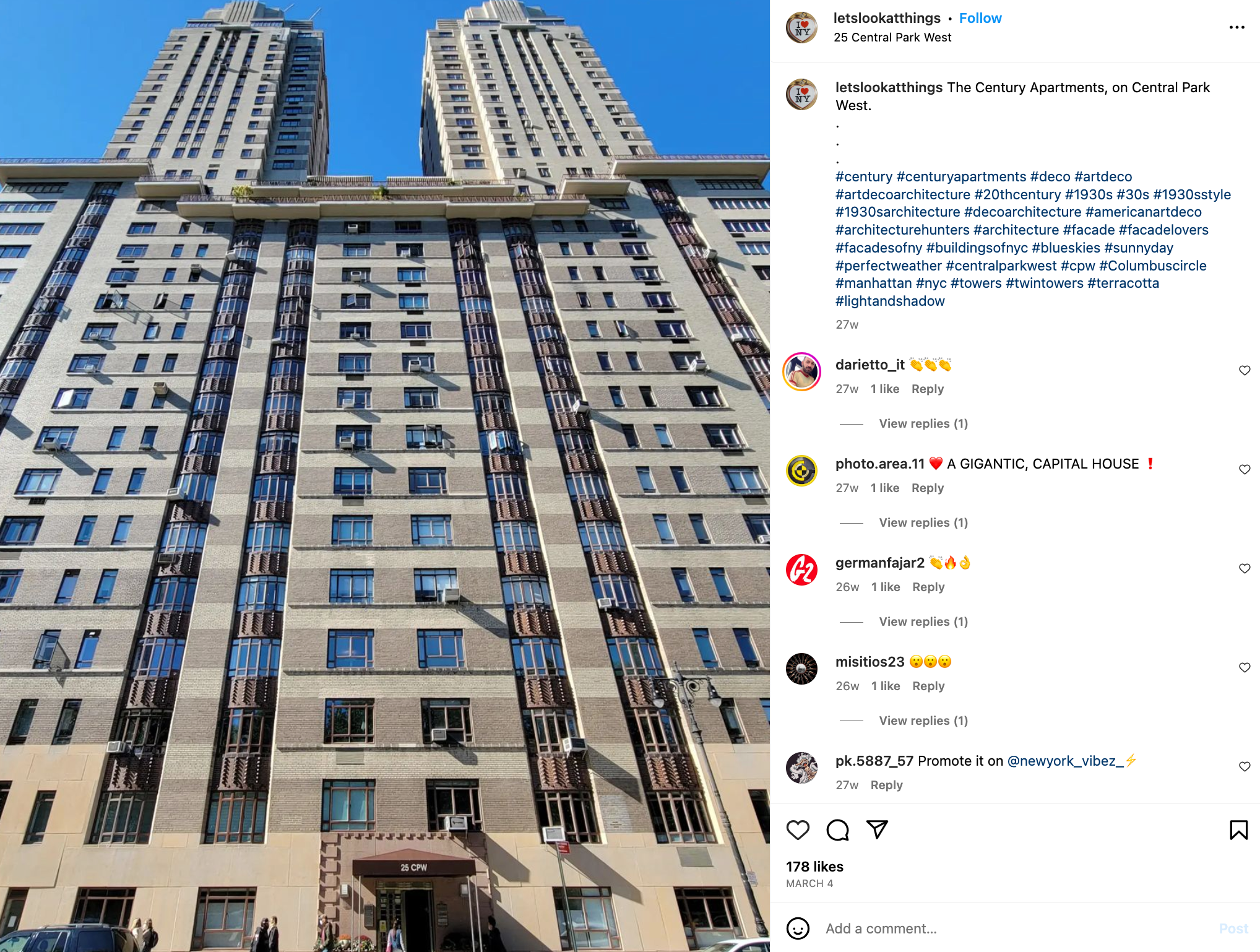 The Century Apartments in New York City are a prime example of Beaux-Arts architecture. Created by renowned architect and designer Irwin S. Chanin and completed in 1931, this residential building is a masterpiece of Art Deco design. Its exterior features intricate detailing, dramatic setbacks, and decorative motifs – all typical of the era. Inside, the Art Deco influence continues with geometric patterns, luxurious materials, and elegant finishes in each kitchen, bedroom, bathroom, and other space. Check availability here.
The Importance of Preserving Art Deco Architecture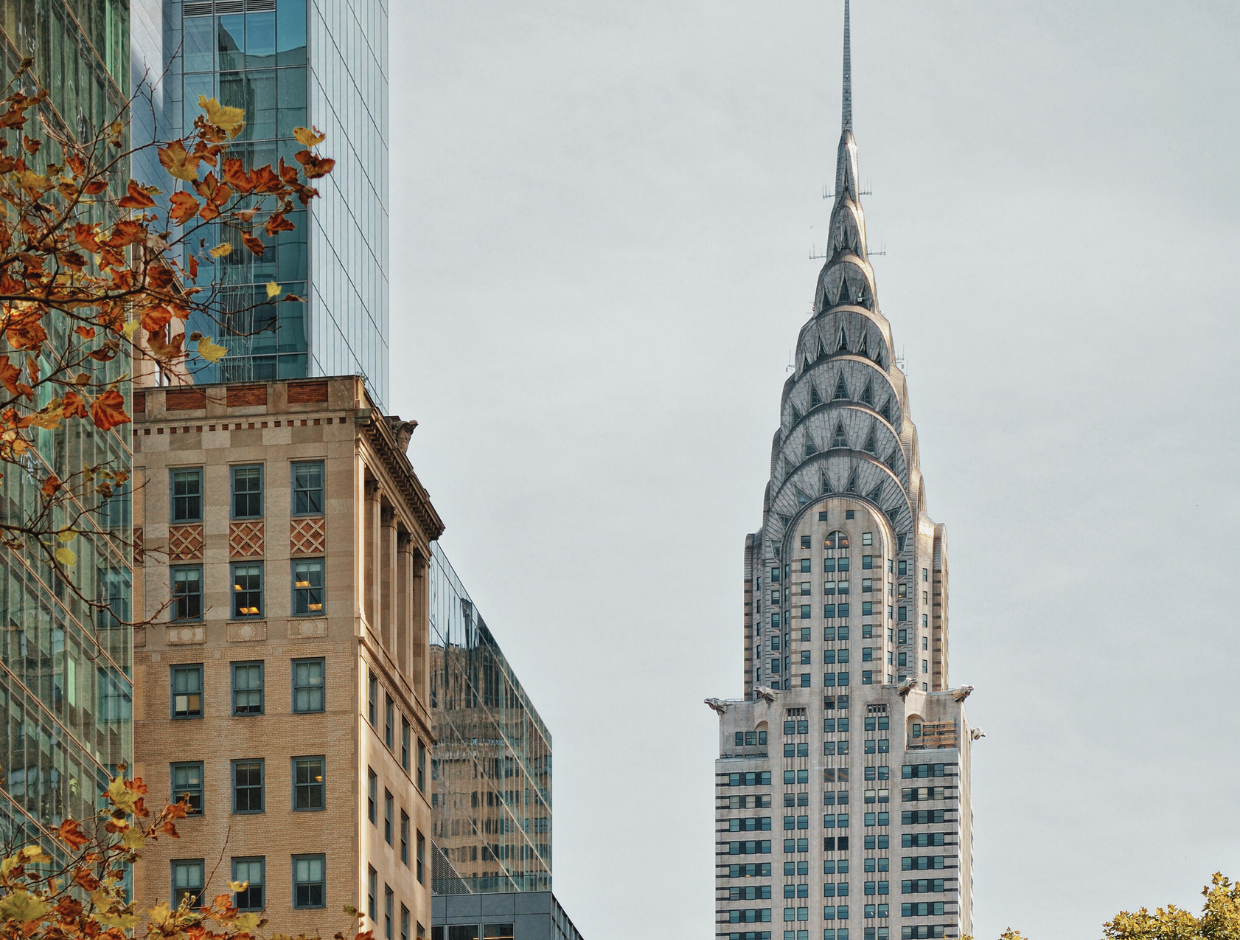 A hundred years later, we remain enamored with Art Deco architecture and interiors. From Buenos Aires to Brighton, Art Deco structures often represent architectural excellence – showcasing innovative construction techniques and artistic craftsmanship. They contribute to the distinct character and identity of each city and neighborhood. Preserving them helps maintain our diverse architectural heritage.