Artists in Business: Professional Organizations for Poets and Writers
Professional organizations play an indispensable role—offering a nexus of support, resources, and community to creative entrepreneurs. Writing organizations not only advocate for the rights of poets and authors, but also provide platforms for growth, recognition, and collaboration. In this article, we explore various professional organizations tailored to the needs of poets and writers—highlighting their value and the myriad opportunities they present within our literary landscape.
The Role of Professional Organizations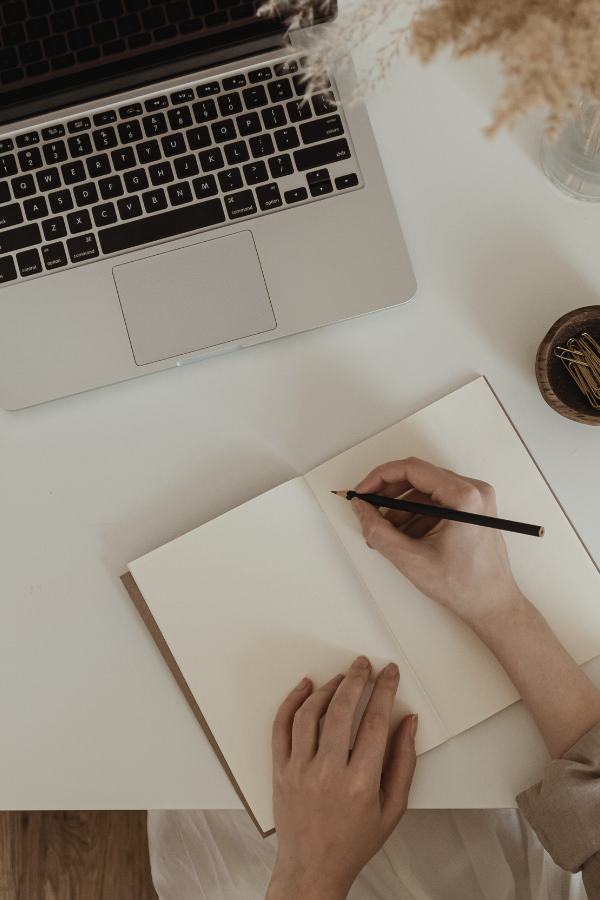 Professional organizations stand at the forefront of advocating for writers' rights. They ensure that poets, freelance writers, independent nonfiction writers, and authors receive fair treatment, remuneration, and protection in their professional pursuits.
Each professional organization champions the cause of authors. Some push for favorable legislative measures. Others advocate for transparency in publishing contracts. Still others fight for protection against copyright infringements.
Beyond advocacy, each professional organization acts as a vital hub for networking and collaboration. Through conferences, workshops, and meetings organized by these entities, writers find opportunities to connect with peers, mentors, and industry leaders—fostering relationships that can lead to collaborative projects or even representation. These organizations prioritize personal and professional empowerment for each member writer.
Furthermore, professional organizations serve as repositories of educational resources and industry news. They offer writers access to workshops, webinars, and publications that sharpen their skills and keep them abreast of evolving literary trends and market dynamics.
This continual education ensures that writers remain both relevant and competitive. Additionally, these organizations play a pivotal role in recognizing and celebrating literary excellence.
Through awards, grants, and other forms of recognition, they not only spotlight established authors but also provide emerging writers with platforms to showcase their work and gain wider audiences.
Such endorsements can significantly bolster a writer's career—offering them both credibility and visibility in a saturated marketplace.
General Writers and Poets Organizations
The Academy of American Poets
The Academy of American Poets offers staunch support to American poets and their craft. Instrumental in instituting National Poetry Month—celebrated every April—the Academy accentuates the significance of poetry in our culture and encourages wider engagement with poetic works.
Beyond this, the Academy grants a series of awards—recognizing and elevating the works of both seasoned and emerging poets. Furthermore, its calendar is replete with events that celebrate, discuss, and disseminate poetic endeavors—fostering a vibrant community that champions the art of verse.
Poetry Society of America (PSA)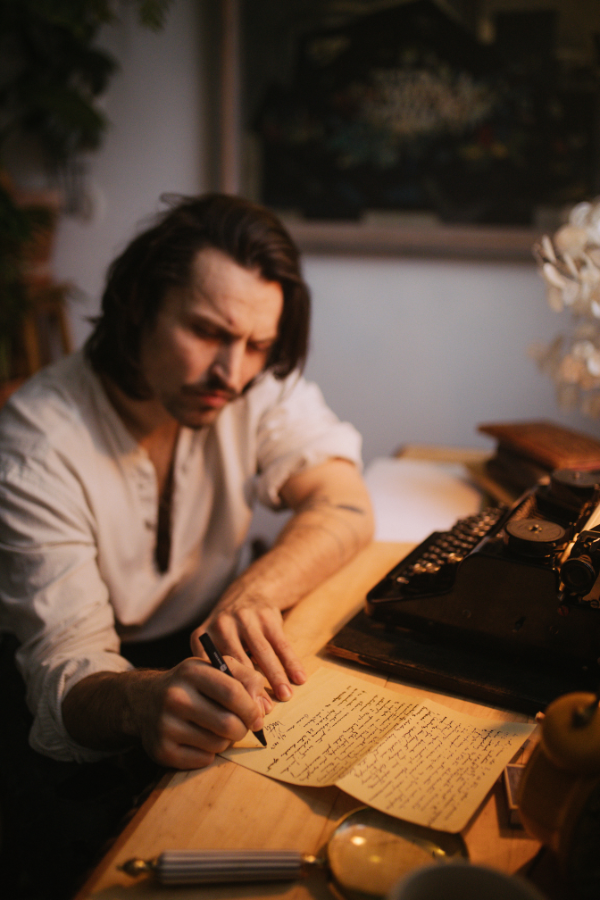 With a mission deeply rooted in amplifying the role of poetry in American culture, the Poetry Society of America (PSA) has been pivotal in extending the reach and resonance of poetic works.
Beyond merely championing individual poets, PSA undertakes initiatives that interweave poetic expressions into the broader tapestry of cultural discourse—ensuring that poetry remains an influential voice in shaping societal narratives and reflections.
The National Writers Union (NWU)
A robust advocate for professional writers spanning a plethora of genres, The National Writers Union (NWU) ensures that the rights and interests of its members are ardently defended.
Recognizing the unique challenges faced by freelancers, from contractual intricacies to remuneration concerns, NWU provides resources, representation, and a collective voice—ensuring that freelance writers navigate their professional journey with confidence and security.
PEN America
At the nexus of literature and human rights, PEN America stands as a formidable force advocating for free expression. Its ethos underscores the belief that free expression is intrinsic to the progress of societies and the safeguarding of democracy.
Beyond this advocacy, PEN America fosters a thriving community of writers—offering platforms for dialogue, celebration, and collaboration. In an era marked by challenges to free speech and expression, PEN America remains a beacon—defending and promoting the unassailable right to voice one's truths.
Authors Guild
For over a century, the Authors Guild has been an unwavering protector of writers' rights. Recognizing the myriad challenges that writers face—from intricate publishing contracts to the evolving landscape of digital rights—the Guild offers invaluable legal assistance—ensuring that authors are equipped to defend their rights and interests.
Furthermore, the Guild provides an array of web services—aiding magazine writers and novelists in establishing and fortifying their digital presence.
With advocacy at its heart, the Authors Guild remains a bulwark against infringements on writers' professional rights and freedoms.
The International Women's Writing Guild (IWWG)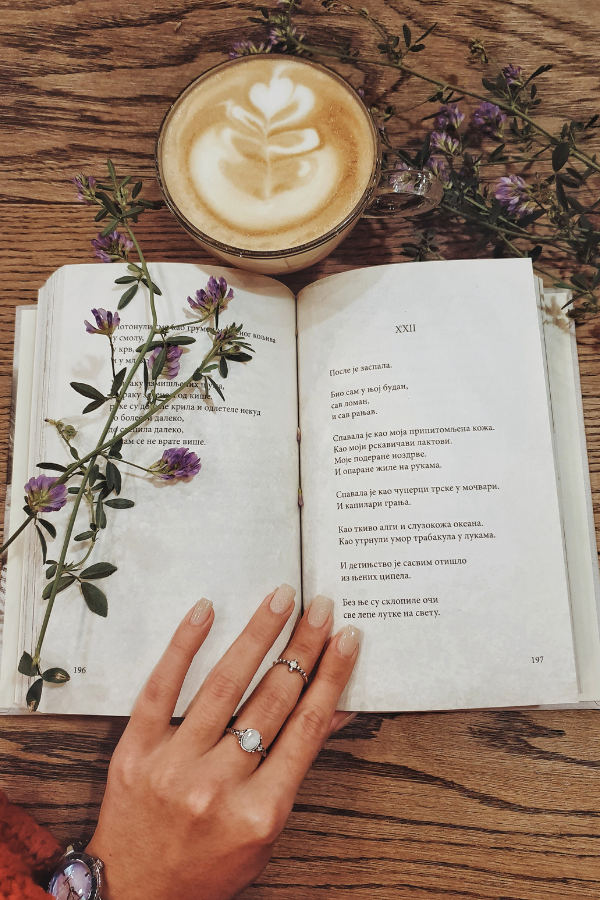 Established with the mission to support and empower women writers, the IWWG has, over the years, cultivated a dynamic community that fosters both the personal and professional growth of its members. Recognizing the unique challenges and perspectives of female writers, the Guild offers an array of resources, from workshops to networking events, aimed at honing the craft and amplifying the narratives of women.
Beyond merely serving as a platform for skill development, the IWWG is a nexus for camaraderie and collaboration—allowing women writers to connect, share, and uplift one another in their literary endeavors. It might not be the only professional organization dedicated to uplifting women in literature, but it is one of the most influential.
Genre-Specific Organizations
Romance Writers of America (RWA)
Championing the romance genre and its creators, the Romance Writers of America (RWA) provides an indispensable platform for romance novelists. The RWA recognizes the unique nuances and challenges of crafting compelling romantic narratives and offers its members tailored resources—from workshops to networking opportunities.
In an industry that sometimes undervalues genre fiction, the RWA is an unparalleled advocate for career-focused romance writers. It ensures that romance writers receive the recognition, support, and community they deserve—all while fostering the continuous evolution and appreciation of the romance genre.
Mystery Writers of America (MWA)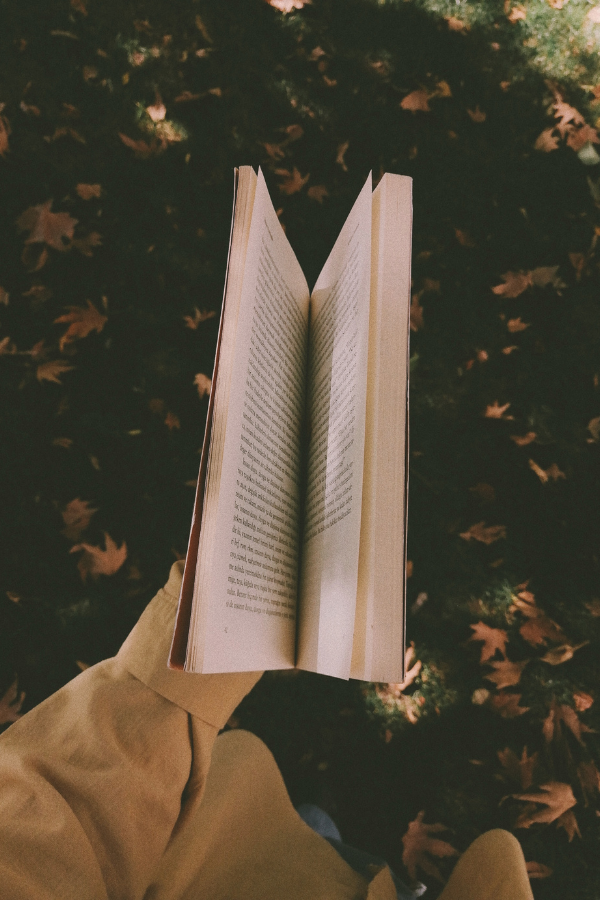 This organization aids authors in navigating the thrilling waters of suspenseful storytelling. MWA provides its members with an array of resources—including educational workshops, awards, and industry insights, tailored to the specific demands of the mystery genre.
In celebrating and supporting the creators of gripping whodunits, the MWA ensures that the rich legacy of mystery writing continues to captivate readers and evolve with contemporary tastes.
We encourage aspiring crime writers and mystery writers who have recently graduated from university creative writing programs to join this writers organization as they navigate the publishing industry.
Horror Writers Association (HWA)
Recognizing the artistry required to craft tales that evoke fear, unease, and introspection, the HWA offers its members support in honing their craft and broadening their readership.
Through awards, networking events, and tailored resources, the HWA nurtures a community where writers of horror can collaborate, innovate, and elevate the genre to new, spine-tingling heights.
Science Fiction and Fantasy Writers of America (SFWA)
Next on our list of writers organizations is the SFWA. The Science Fiction and Fantasy Writers of America (SFWA) provides a robust platform for professional writers and aspiring writers of these genres—ensuring they have access to resources, representation, and community tailored to their specific needs.
From advocating for fair remuneration and rights to celebrating the pioneers and rising stars of sci-fi and fantasy, the SFWA remains a stalwart champion—ensuring that these genres continue to inspire, challenge, and transport readers to wondrous realms.
Specialized Organizations
The Society of Children's Book Writers and Illustrators (SCBWI)
Recognizing the pivotal role these genres play in shaping young minds and fostering lifelong reading habits, SCBWI offers a dedicated platform for the creators who craft these impactful narratives.
Through resources, workshops, and networking opportunities, SCBWI ensures that writers and illustrators are equipped to produce compelling content for younger readers—all while advocating for the broader recognition and evolution of children's and young adult literature.
National Association of Science Writers (NASW)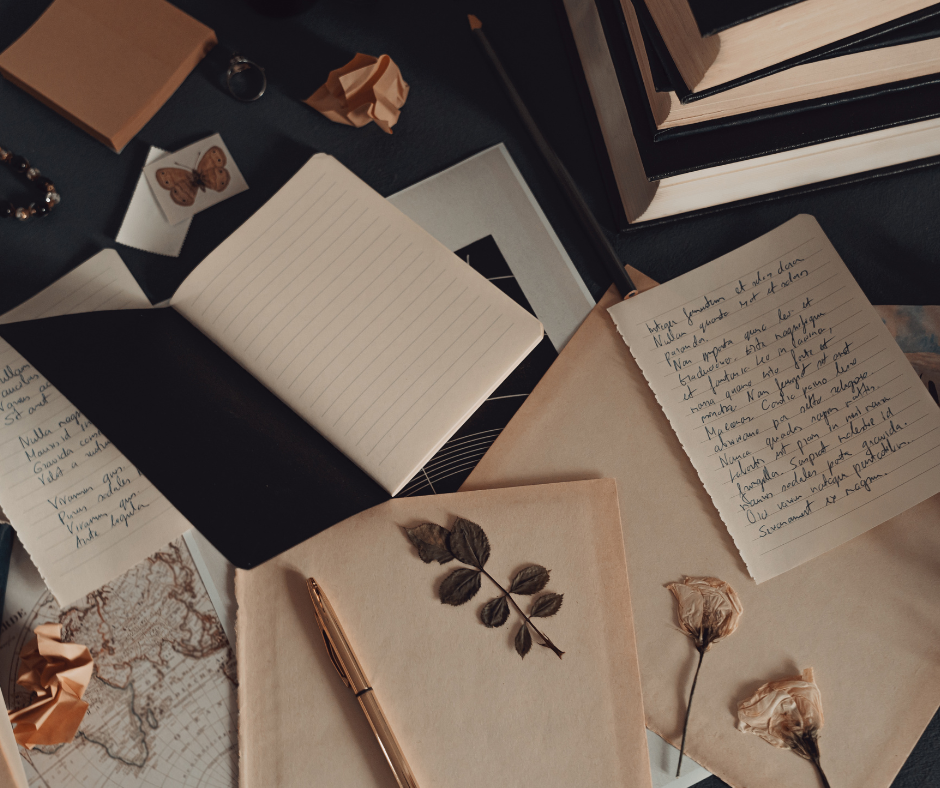 In an era marked by rapid scientific advancements and the ever-growing need for accurate dissemination of information, the National Association of Science Writers (NASW) is an invaluable ally for those who translate complex scientific concepts into accessible narratives.
NASW offers advocacy, resources, and a vibrant community for science writers—ensuring that they can effectively bridge the gap between the scientific community and the general public.
Through its efforts, NASW upholds the integrity and importance of science communication, guaranteeing that scientific discourse remains accurate, engaging, and influential.
Lambda Literary
Lambda Literary serves as a beacon for the LGBTQ literary community—championing narratives that reflect the diverse experiences and voices of the LGBTQ community.
Recognizing the historical marginalization of LGBTQ voices in literature, Lambda Literary not only offers platforms for these writers to be heard but also resources and support to hone their craft.
Through awards, workshops, and advocacy, Lambda Literary ensures that LGBTQ literature receives the spotlight it deserves—fostering a literary landscape that is inclusive, representative, and celebratory of all voices.
Cave Canem Foundation
With a dedication to nurturing the voices of African American poets, the Cave Canem Foundation stands as a testament to the power and resonance of Black contemporary poetry.
Established as a response to the underrepresentation of African-American voices in the poetic realm, this nonprofit organization offers workshops, readings, and fellowships—creating a safe and supportive space for Black poets to explore, express, and excel.
Through its initiatives, Cave Canem not only uplifts individual poets but also enriches the broader literary landscape with the depth and diversity of Black poetic voices.
Association of Writers & Writing Programs (AWP)
Next on our list of organizations for writers is the AWP. This national organization offers a comprehensive platform for writers, educators, and students. Recognizing the multifaceted nature of the literary world, AWP provides resources, opportunities, and a community that caters to various aspects of the writing profession.
From its acclaimed annual conference to its focus on academic programs and publications, AWP ensures that the art and craft of writing remain vibrant, influential, and accessible to all who are passionate about the written word.
The Benefits of Joining Professional Organizations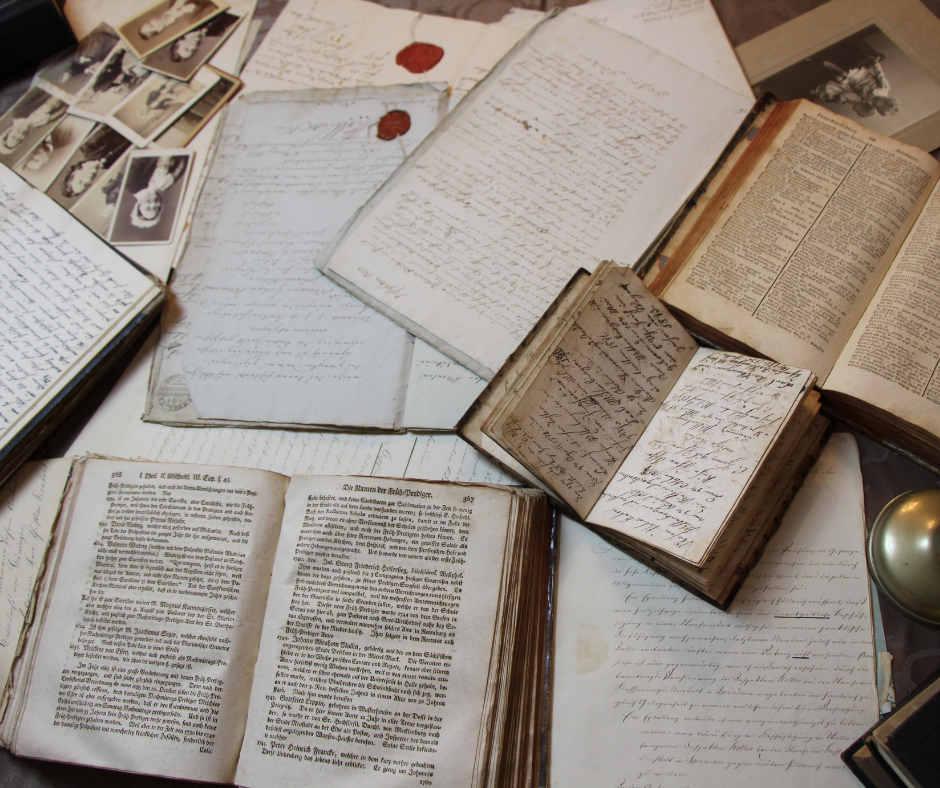 Membership in a guild, association, or professional honorary organization offers writers multifaceted benefits that enhance both their personal and professional trajectories. On a personal level, these organizations foster professional development by providing access to resources such as workshops, seminars, and reading materials that refine a writer's craft.
Professionally, these organizations for writers pave avenues for advancement, with many institutions offering exclusive opportunities for publication—elevating members' works to broader readerships and industry stakeholders.
One way in which such organizations support working writers is through the provision of mentorship. Experienced members within each professional association often guide newer entrants—sharing insights, offering feedback, and even aiding in navigating the complex terrain of literary publication and representation.
This culture of mentorship—coupled with the wider community's support—ensures that writers, whether emerging or established, have a supportive network to lean on during both triumphant and trying times.
Professional organizations act as a barometer for the literary world, offering timely updates on shifts in reader preferences, publishing paradigms, and even technological advancements that impact writing and distribution.
Thus, being a member of such an organization empowers writers to adapt, innovate, and remain relevant in a dynamic literary landscape.