Eight Must-Attend Architecture and Interior Design Events in October
Last month, we prepared readers for each design conference, festival, and market in September—from the Interior Design Show (IDS) Vancouver to London Design Festival. October is also host to a series of events that promise to inspire, educate, and connect. Of course, High Point Market is chief among them! From Prague to Palm Springs and from New York to Barcelona, these design events offer a treasure trove of inspiration and a glimpse into the future of architecture and interior design. Whether you're an architect, interior designer, or student, these eight must-attend interior design events should be on your radar.
Eight Must-Attend Architecture and Interior Design Events in October 2023
Design events–whether conferences, trade shows, or exhibitions–serve as platforms where professionals and enthusiasts from the design community converge to explore new industry trends and branding opportunities, discover cutting-edge products, and engage in meaningful discussions. These events are not just about aesthetics. They are about pushing boundaries, challenging conventions, and driving innovation. Here are eight events that will captivate the design world this October.
Designblok, Prague International Design Festival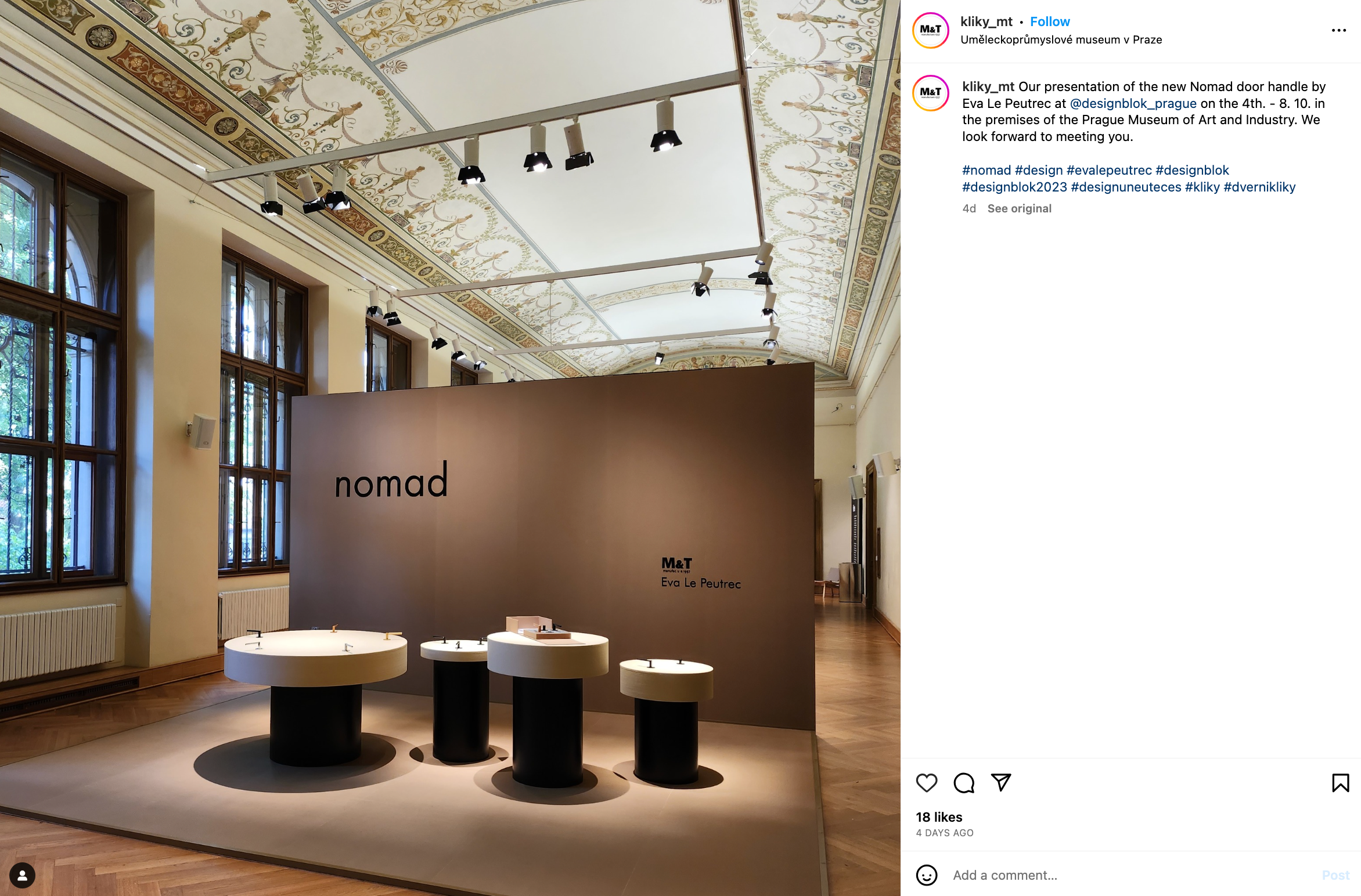 Location: The Museum of Decorative Arts, Prague

Dates: October 4th through 8th, 2023

Designblok marks its 25th edition in 2023 as the largest design, fashion, and trade show in Central Europe. Established in 1999, this event takes place as a stronghold for innovation—particularly in Czech design and Central European creations. The festival will span three venues in Prague: the National Gallery at Prague's Trade Fair Palace, the picturesque Prague Castle Gardens, and the prestigious Museum of Decorative Arts.
This year's theme—"the Journey"—celebrates design's evolution. Designblok is now a global cultural event, attracting artists, curators, collectors, and journalists seeking both inspiration and business opportunities.
Each year, the fair is separated into two sections: Superstudio and Openstudio. This year, Superstudio will feature exhibitions by retailers and manufacturers—showcasing a variety of furniture, lighting, and home accessories. The Openstudio will highlight designers, design studios, students, and schools—focusing on prototypes, innovative products, emerging technologies like artificial intelligence, and small-batch collections.
At the Trade Fair Palace, attendees will enjoy a wide range of events—including the Diploma Selection, fashion shows, Designerie, design conferences, and amazing talks each day.
The Museum of Decorative Arts will feature "Family Silver"—exploring family businesses and their entrepreneurial journeys, lasting legacies, and future goals. It will also premiere a special High Craft exhibition—showcasing leading Czech designers known for blending traditional craftsmanship with innovative design.
Archtober in New York, USA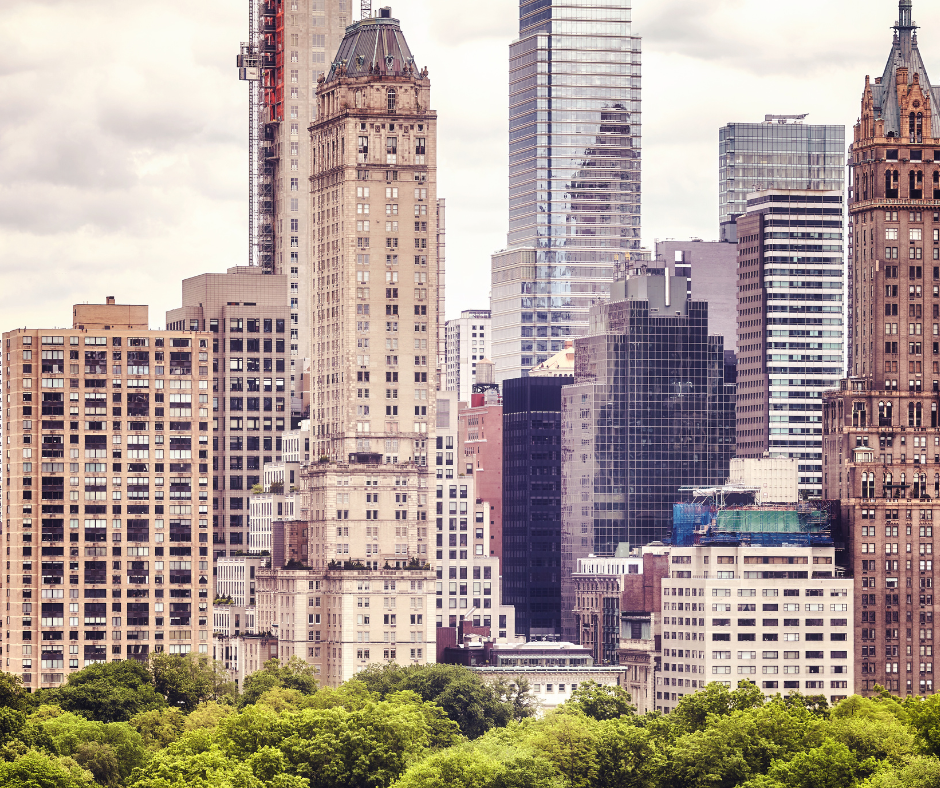 Location: Across the five boroughs of New York City

Dates: October 1st through 31st, 2023

Archtober Festival is one of the best annual architecture and interior design events in NYC. Founded in 2011, it is a constantly evolving platform. This year's theme—"Bridging Divides"—emphasizes inclusivity, innovation, and the interconnectedness between individuals, communities, and their environments.
One of this year's highlights is the "Building of the Day" series—offering daily architect-led tours of iconic structures across the city. Participants can explore sites like the Bronx Children's Museum, SAGE Center Brooklyn at Stonewall House, and the High Line – Moynihan Connector.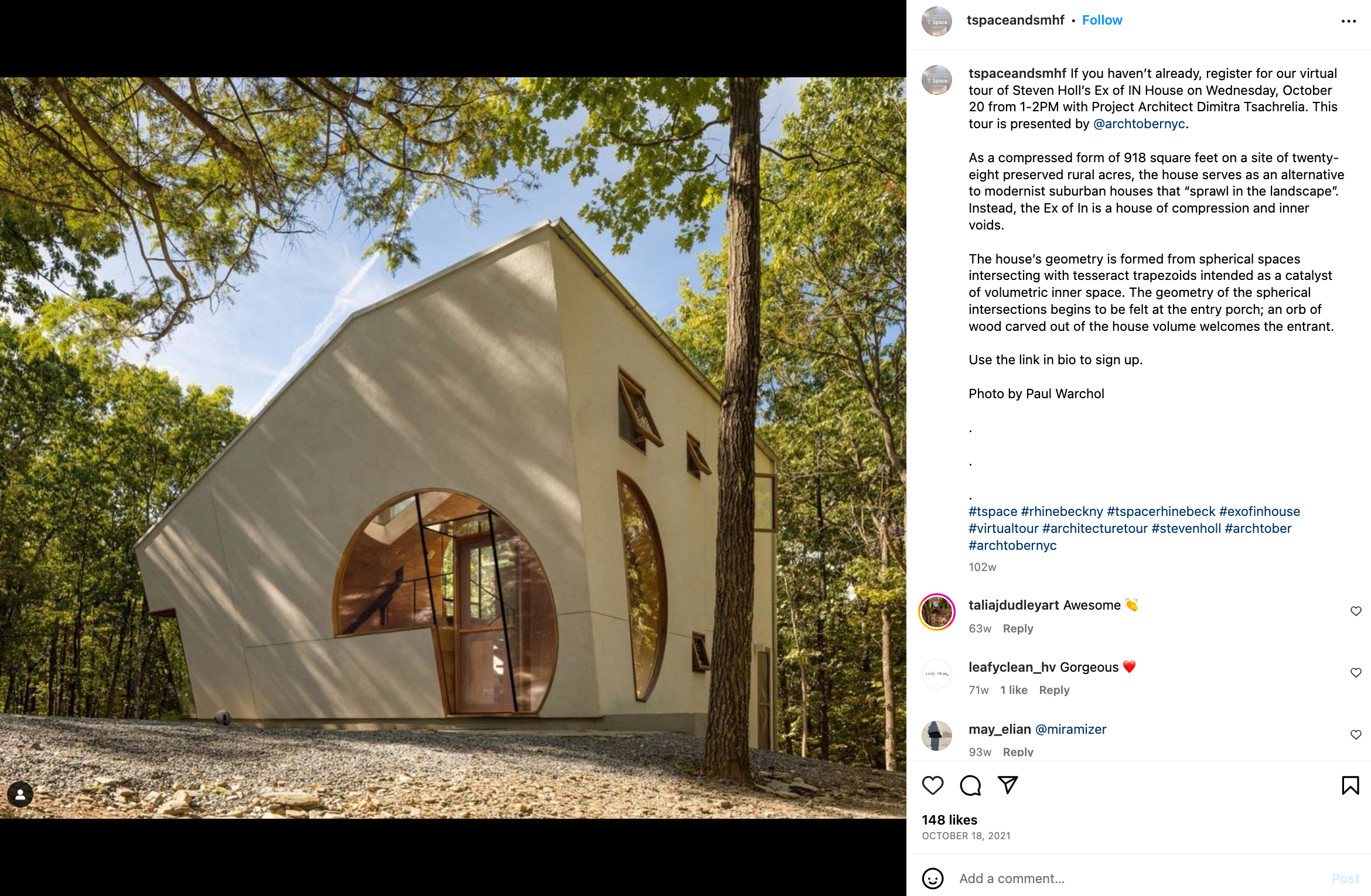 From exhibitions like "Staging Future Worlds" at Valerie Goodman Gallery to "Emerging Ecologies" at the Museum of Modern Art, Archtober offers a diverse range of experiences for design enthusiasts. Notable events include the "Building of the Day" series and the Architecture & Design Film Festival—featuring films that resonate with the theme.
Lectures—such as "Alignments in the Indigenous Design Process," and exhibitions like "Janna Ireland on the Architectural Legacy of Paul Revere Williams in Nevada"—add depth to the festival's offerings. Archtober welcomes a broad audience—from architects and designers to anyone with a passion for exploring New York City's architectural wonders, culture, and history.
High Point Market in North Carolina, USA
Location: High Point, North Carolina, USA
Dates: October 14th through 18th, 2023
High Point Market is one of the world's largest furniture and interior design trade shows. Established in 1909 as the Southern Furniture Market, High Point Market has since evolved into an important event in the furniture and home textiles sector.
It showcases an expansive range of the latest products and design services—catering to both residential and commercial design professionals. Exhibitors unveil their latest collections in categories spanning furniture, lighting, textiles, rugs, and accessories. With 180 buildings and 11.5 million square feet of show space, it is an unparalleled opportunity for industry professionals to explore and source innovative designs.
The market offers educational opportunities—including market tours guided by specialists and a lively Center Stage for relaxation, games, and entertainment. Educational sessions led by industry leaders and brand experts provide insights for growing businesses.
This October, the focus is on innovative design solutions that cater to changing lifestyles and environmental concerns.
Design Week Mexico in Mexico City, MX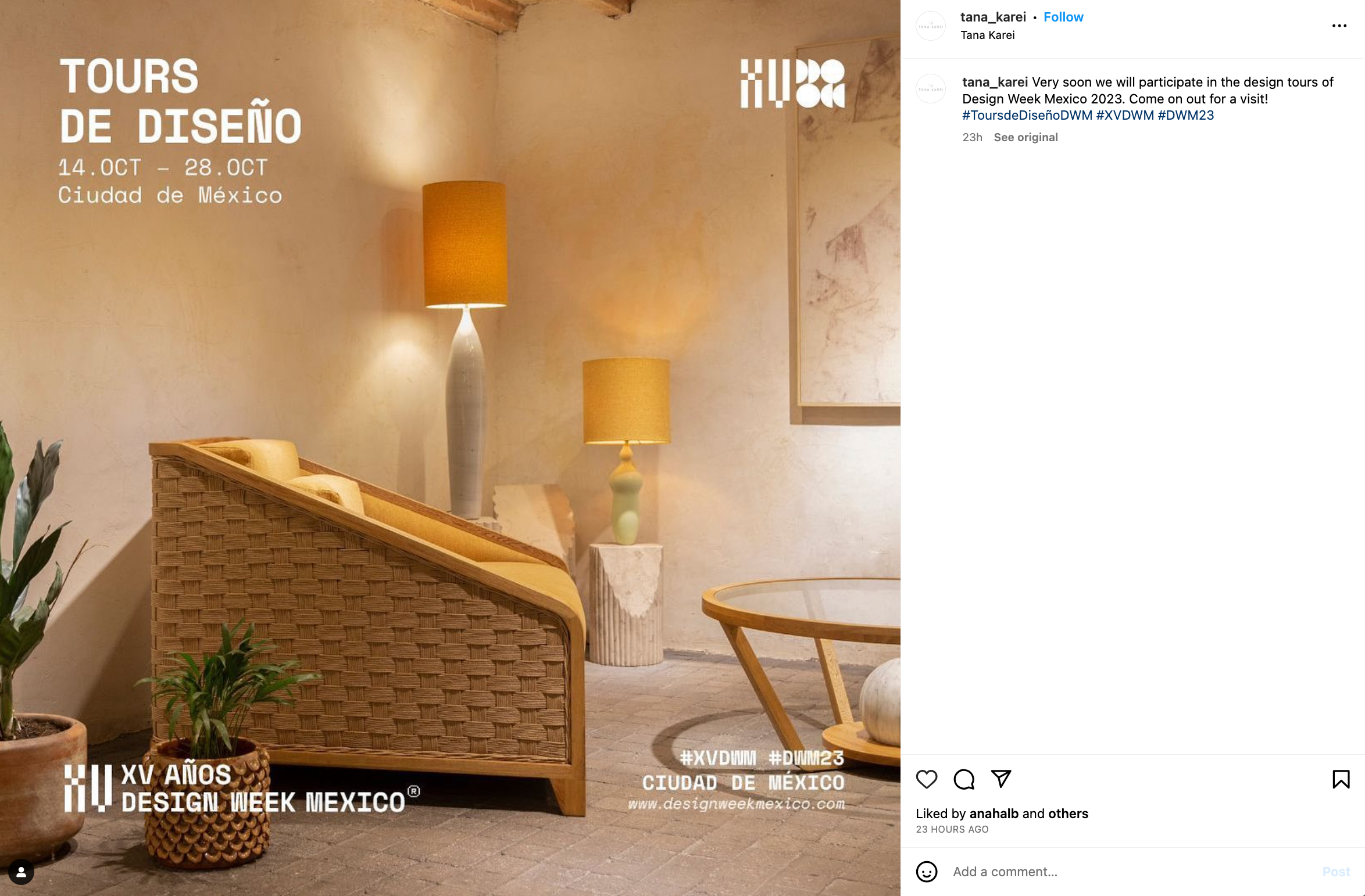 Location: Mexico City, Mexico
Dates:  October 10th through November 5th, 2023
Since its inception in 2009, Design Week Mexico has been dedicated to promoting the local design scene. It spotlights social responsibility in architecture and home design. Attendees can enjoy specially curated art exhibitions, a trade show highlighting Mexican-made goods, and a designer showhouse.
This year, the platform is honored to feature Querétaro as its guest state and France as the guest country. The event "Vision and Tradition" will unite French designers with artisans from Querétaro in a unique transatlantic collaboration—merging contemporary French vision with traditional Querétaro craftsmanship.
France's participation in Design Week Mexico 2023 adds a distinctive and exciting component to the event sessions—highlighting the rich tradition, culture, and avant-garde of French design.
Dutch Design Week (DDW) in Eindhoven, NL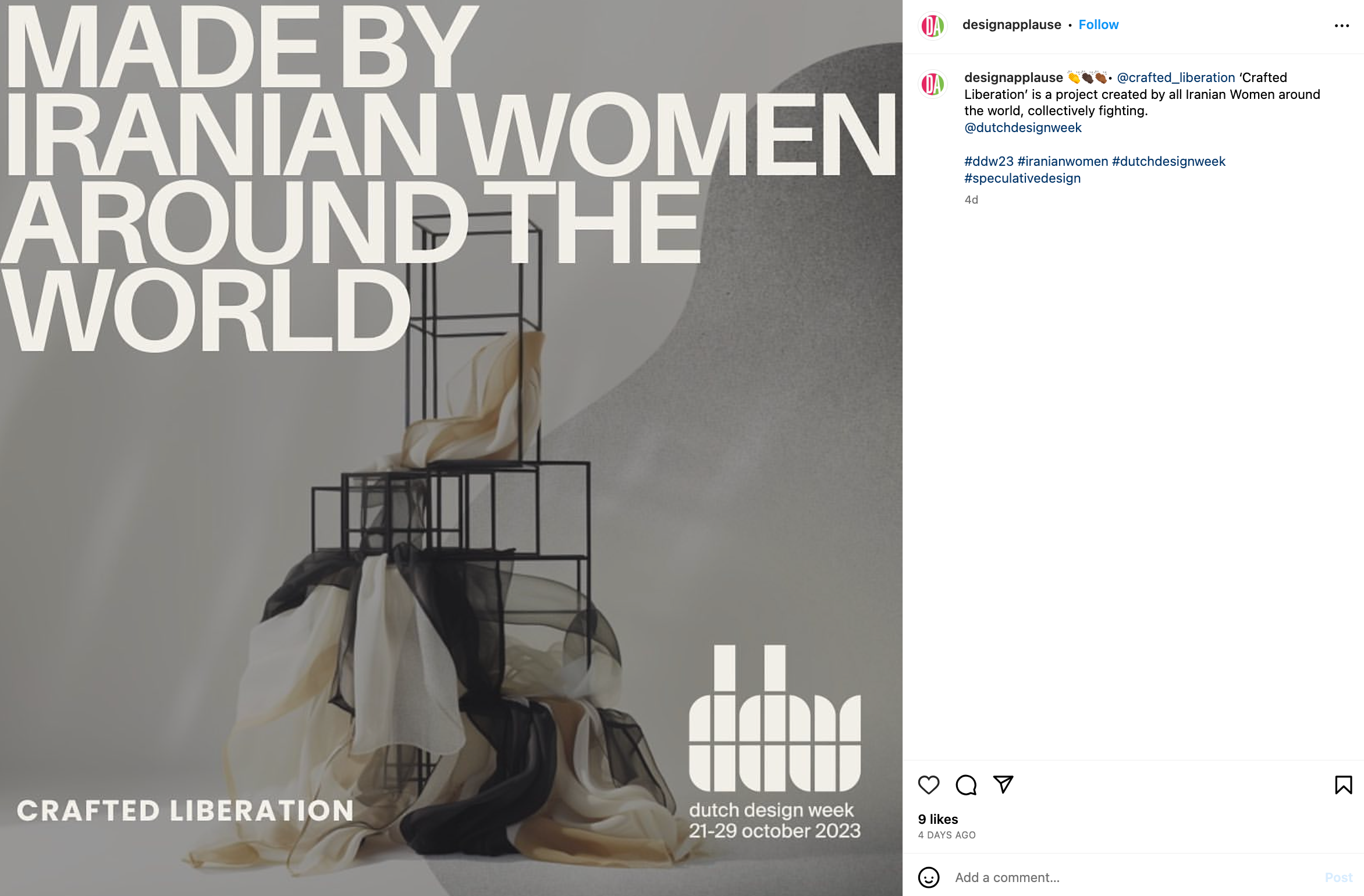 Location: Eindhoven, Netherlands
Dates: October 21st through 29th, 2023
Dutch Design Week (DDW) unfolds in Eindhoven—known as the design capital of the Netherlands. For over two decades, DDW has showcased the work of industry leaders and creative minds from around the world who are shaping a positive future for brands and consumers.
This event is created and organized to provide a platform for innovative ideas that have the potential to influence society for years to come. DDW offers a multitude of experiences at more than 100 locations across the city. These experiences include exhibitions, lectures, prize ceremonies, networking events, debates, and festivities—all geared toward showcasing the latest trends, brand perspectives, and innovative concepts in design.
The theme for DDW23 is "Picture This." Exciting new additions to DDW include ten program narratives designed to help visitors discover projects that resonate with their interests. The event will also highlight influential designers like Stefan Diez, Yinka Ilori, Sanne, and Neele Kistemaker—who serve as guiding lights in the dynamic world of design.
Dutch Design Week attracts a diverse audience of designers, architects, passionate creatives, and design photographers—all of whom hope to be inspired.
Modernism Week in Palm Springs, CA, USA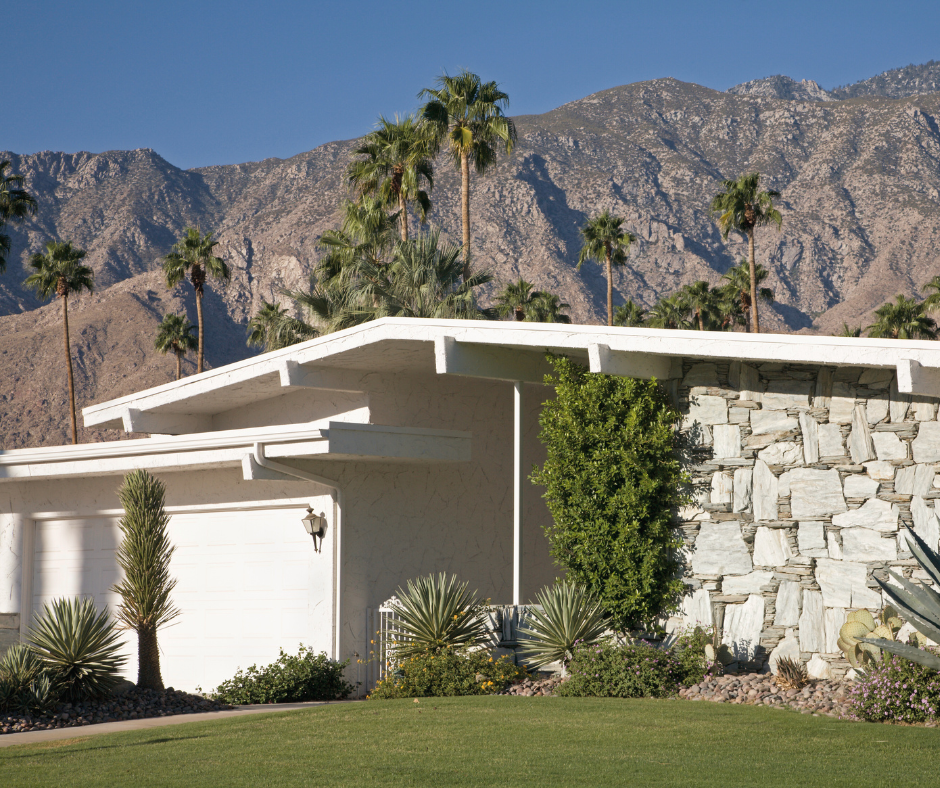 Location: Palm Springs, California, USA
Date: October 19th through 22nd, 2023
The Modernism Week organization was founded in 2005 by a passionate group of creatives who aimed to showcase Palm Springs' world-renowned midcentury modern architecture. The first official three-day event took place in February 2006.
Modernism Week October is a condensed version of the acclaimed 11-day festival held annually in February. It features over 50 events and conferences—including home tours, talks, and parties. Many of these events are held in locations not typically open to the public.
Modernism Week offers tours of neighborhoods, significant buildings, and residences, along with informative talks and parties. Highlights include Albert Frey's Palm Springs Bus Tour—exploring the works of this iconic Modernist architect—and the Twilight Architectural Bus Tour—which provides a unique perspective as the sun sets.
The event welcomes both locals and visitors who appreciate the iconic architecture, furniture design, and legacy of mid-century modernism. It is a great learning opportunity for every design professional.
Barcelona Design Week in Barcelona, ES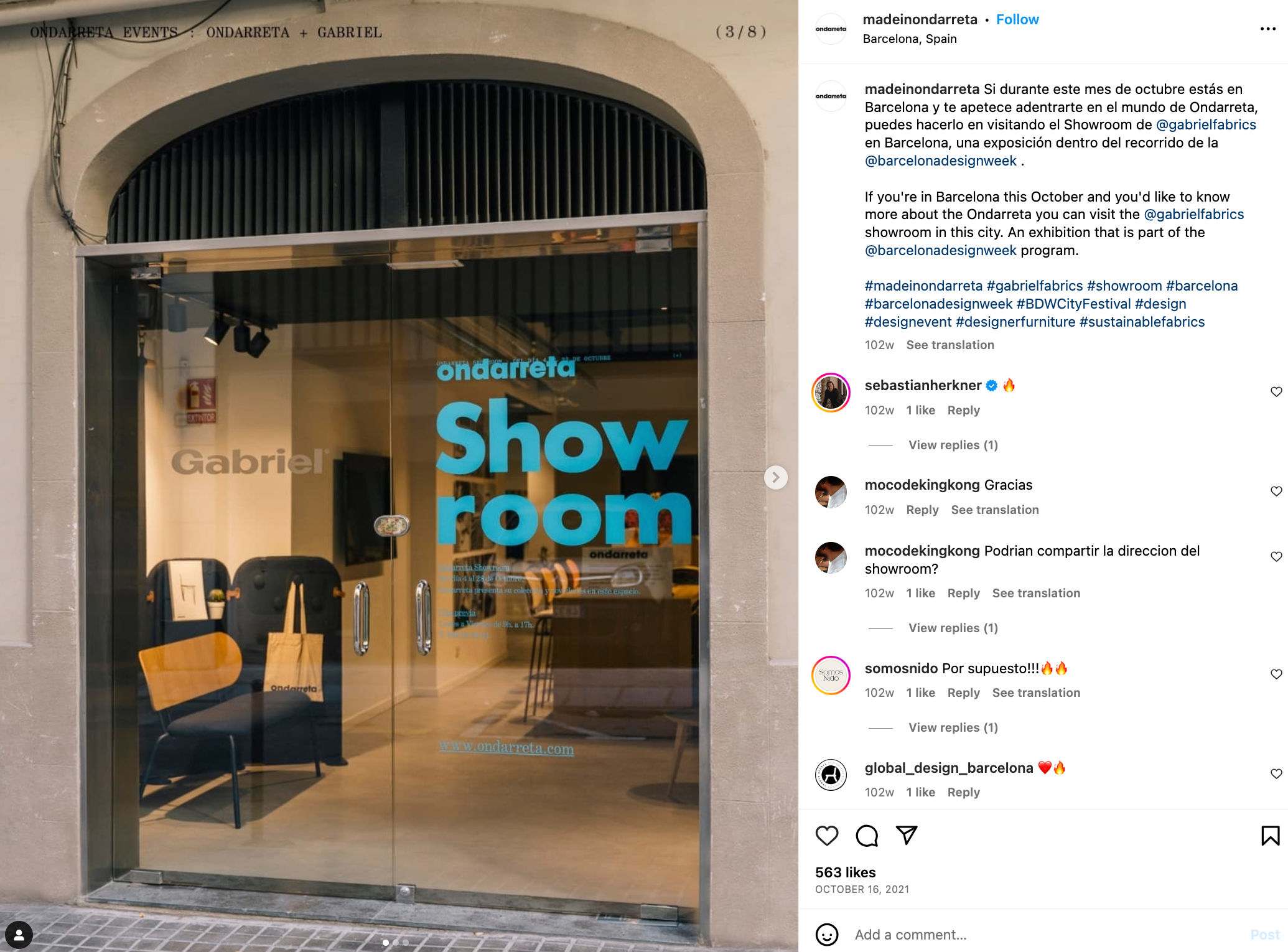 Location: Barcelona, Spain
Dates: October 16th through 28th, 2023
This illustrious event is organized by Barcelona Centre de Disseny and promoted by Barcelona City Council in collaboration with FAD Fostering Arts and Design and Museu del Disseny.
Barcelona Design Week first emerged in 2006 and has since evolved into an annual extravaganza of design and creativity in Barcelona. In October, it returns with its 18th edition.
This year, the event will align itself with the United Nations' 17 Sustainable Development Goals (SDGs). The focus is on promoting SDG goal number 18 under the motto "Design for Human Future."
Aligned with the UN's SDGs, Barcelona Design Week will serve as a platform to explore design's role in building a better future—tackling challenges set by the 2030 Agenda launched in 2015. The event series will feature a wide array of engaging activities, including lectures, seminars, and demonstrations.
Design Miami/ Paris in Paris, France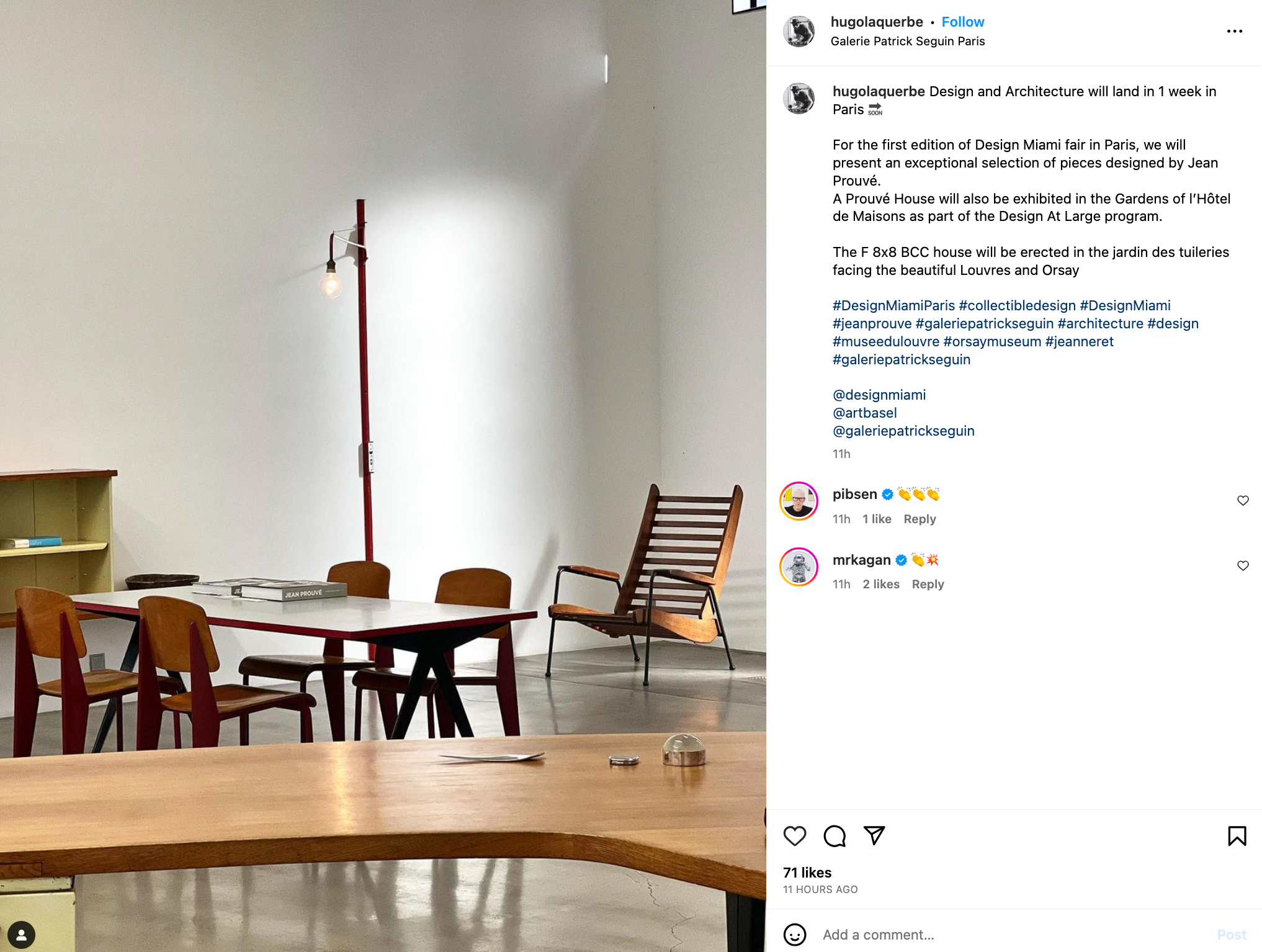 Location: Saint-Germain-des-Prés, Paris, France
Dates: October 18th through 22nd, 2023
2023 marks the very first year that Design Miami/ travels to Paris, France! As is typical of Design Miami/ events in other cities, the French edition will occur at the same time as Paris+ par Art Basel—which is a two-month-long series of events from September 14th through November 10th.
For those who do not know, Design Miami/ is a premier global design forum that celebrates modern and contemporary design, culture, and commerce. The fair showcases museum-quality exhibitions of 20th and 21st-century furniture, lighting, and objets d'art. It is one of the most significant events in the design world-bringing together designers, collectors, curators, critics, and enthusiasts.
In addition to the main fair, attendees of Design Miami/ Paris can expect a series of satellite events, pop-ups, and collaborations throughout the city.
Which October Design Events Will You Attend?
From Dutch Design Week's unique vision to the allure of Barcelona Design Week and from the inaugural Design Miami/Paris in the heart of France to the intimate Modernism Week in Palm Springs, design events hosted in October are as diverse as they are captivating. With so many opportunities, which October design event, industry trade show, workshop, session, brand show, or conference will you attend? Share your thoughts and plans in the comments below!
By Anila Hasnain.