All About Designblok–Prague International Design Festival
Designblok is Prague's premier design week and the largest design festival in Central Europe. It showcases contemporary design and fashion from both Czech and international designers. This year, Designblok takes place between the 4th and 8th of October. Let's explore Designblok's offerings and a few other attractions to see while in Prague this Fall.
Celebrate Czech Design at the Largest Design and Fashion Event in Central and Eastern Europe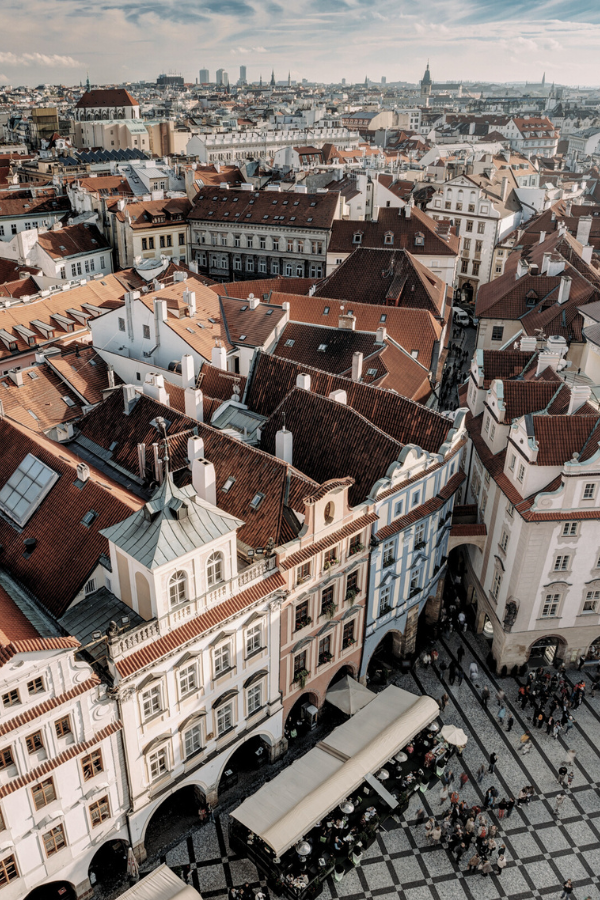 Designblok was established in 1999 and has since become an annual event that attracts a large number of visitors, designers, manufacturers, and retailers. Its events are held at various venues throughout Prague. In recent years, the main events have been hosted in iconic locations such as the Prague Exhibition Grounds (Výstaviště Praha), Prague Castle, the Museum of Decorative Arts, the Trade Fair Palace at the National Gallery Prague, and the Art Nouveau Industrial Palace (Průmyslový palác).
The festival has attracted a plethora of renowned designers and brands over the years, both from the Czech Republic and internationally. Local contributors include BOMMA, Brokis, Eva Eisler, Lucie Koldova, and Qubus Design Studio. The latter is a Czech design studio founded by Jakub Berdych and Maxim Velčovský, known for their avant-garde designs and concepts. International contributors include Laufen, MOROSO, Vitra, and Kartell.
Primary Objectives of Designblok
Through a series of events that take place all across Prague, Designblok presents contemporary design trends, supports emerging designers, and fosters diverse dialogues between designers, manufacturers, retailers, and the public. Designblok aims to promote Czech design on an international level while offering talented local designers a platform through which to showcase their incredible work.
In addition to architects, interior designers, and craftsmen from the Czech Republic, Designblok also features work by foreign artists and international brands that are making waves in creative industries worldwide.
Journey: This Year's Theme
This year's theme–"Journey"–considers how Czech design has evolved over the last quarter century. As this is the 25th anniversary of Designblok, designers and design enthusiasts participating in the festival are encouraged to reflect on their contributions. They are also encouraged to consider environmental issues and present ways in which their work could make these industries more sustainable, eco-friendly, and socially responsible.
Key Features and Events from Designblok October 2023
The festival offers a series of lectures, discussions, and workshops led by prominent figures in the design world, but it also offers a variety of open studios, art tours, installations, and fashion shows. Here's what to look out for while in Prague this October.
Superstudio
Superstudio is often described as the heart of Designblok. It serves as a curated exhibition space where established brands, designers, and manufacturers present their latest collections, innovations, and design concepts.
Superstudio typically features a mix of local Czech brands and international participants. Over the years, many renowned designers and brands have chosen Superstudio as the platform to launch or showcase their new products.
Beyond just showcasing products, Superstudio often includes interactive installations, workshops, and discussions, making it a dynamic space where visitors can engage with design on multiple levels.
Openstudio
Openstudio provides a platform for emerging designers, design studios, and schools to showcase innovative work. With a focus on sustainability and environmental issues at this year's Designblok Festival, Openstudio should offer a variety of exciting sustainability solutions across product design, fashion, and other industries.
Art House
For boundary-pushing pieces by Central Europe's greatest design minds, don't miss Art House. This space is dedicated to experimental and conceptual design projects, often blurring the lines between design, art, and installation.
Designblok Diploma Selection
Last but not least, Designblok hosts an international competition for the best graduate projects from European design schools. Explore work from emerging artists and designers here until 8 October 2023.
Catch Fashion Paradox at Museum Kampa and Andres Serrano's Infamous Beauty at DOX
While in Prague for Designblok from 4 to 8 October, don't miss contemporary Czech design showcase Cosmos & Made by Fire before it heads to Milan for Design Week in April 2024. Fashion Paradox–on view at Museum Kampa until November 5th–is perfect for those who attended Designblok specifically for its fashion festival. Another must-see is the new Andres Serrano exhibition at the DOX Centre for Contemporary Art. Andres Serrano is an American photographer and artist known for his provocative works that often tackle challenging and controversial subjects.
Born on August 15, 1950, in New York City, Serrano has been a significant figure in the contemporary art world since the 1980s. Serrano was born to Honduran and Afro-Cuban parents. He was raised as a strict Roman Catholic, which has influenced much of his work.
His work often combines classical techniques with those of modern photography, resulting in large-format, vividly colored photos. He frequently delves into themes of religion, sexuality, and death. His approach is both critical and exploratory, often challenging societal norms and perceptions.
While often controversial, his artistry and technique are widely respected in the art world. His pieces serve as catalysts for discussions about the role of art in society, freedom of expression, and the nature of taboo.
This show at DOX presents Serrano's Infamous series of photographs. Andres Serrano's "Infamous" series is a collection of photographs that delves into the topic of racism in America. The series was created in the early 2000s and features large-scale portraits of individuals who have played roles in America's history of racial prejudice, discrimination, and violence.