The Creative Entrepreneur's Survival Guide: Self-Care Tips for the Holidays
Halloween is just around the corner! Other fall and winter holidays are not far behind. The holiday season is a magical time of year, filled with joyful moments and happy memories. However—for women in creative businesses who also have families or significant personal commitments—this time can be particularly stressful. Juggling the demands of their businesses family responsibilities and the added pressure of creating memorable holiday experiences can take a toll on their mental and physical well-being. To fully enjoy the season without feeling overwhelmed by holiday stress, women in creative businesses must practice self-care. Here are some holiday self-care tips that will help you navigate through this busy time of the year with ease, grace, and confidence.
Women in Business: Understanding Unique Pressures of the Holidays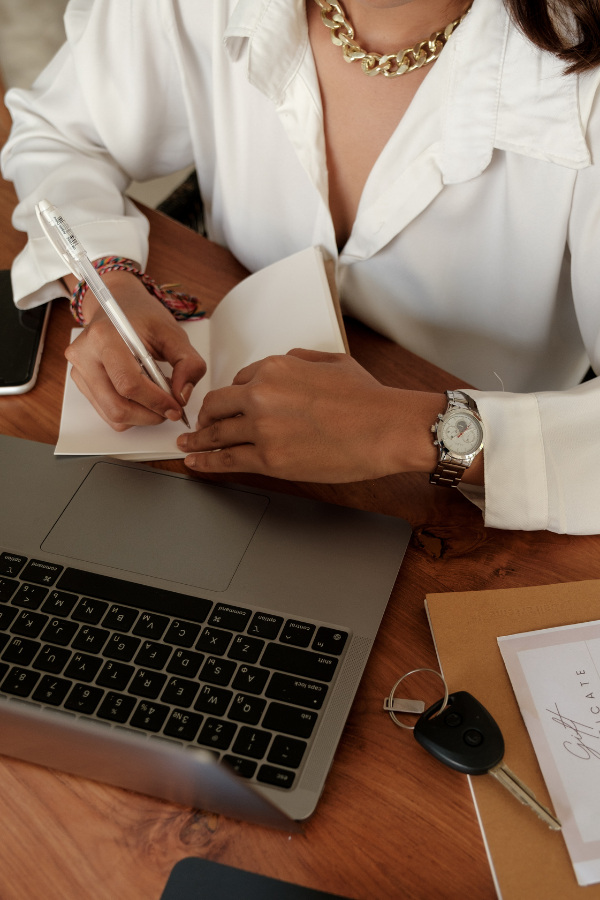 The year-end marks a pivotal and exhilarating period for businesses as they sprint toward their goals and wrap up the year. For creative entrepreneurs, this means striking a delicate balance between expertly managing their businesses' day-to-day operations and facing the additional pressure of creating compelling holiday content, innovative products, or exceptional services that wholeheartedly capture the festive spirit and resonate with their target audience.
This dual challenge can sometimes feel overwhelming and all-consuming—potentially dampening the holiday cheer and requiring extra doses of motivation and resilience to navigate successfully. In our society, women are often burdened with the majority of responsibilities when it comes to holiday festivities.
From gift-giving and hosting to creating unforgettable moments for their families, the pressure can be overwhelming. Women are expected to give their all—both at work and at home. This can lead to exhaustion and depletion. It's a wonderful time of year, but that pressure can produce a whole host of negative emotions. You may feel like you need to be everywhere at once: family gatherings and client meetings, holiday recitals and industry galas.
It's crucial to prioritize self-care during this season, but how can we address this issue and ensure we take care of ourselves without letting our families and colleagues down?
Self-Care Tips for the Holidays
There are many ways to practice holiday self-care: by setting boundaries, taking care of your physical self, maintaining a routine, and asking others for help. In doing so, we hope that you are able to thrive throughout this holiday season instead of simply trying to survive.
Delegate Tasks and Set Boundaries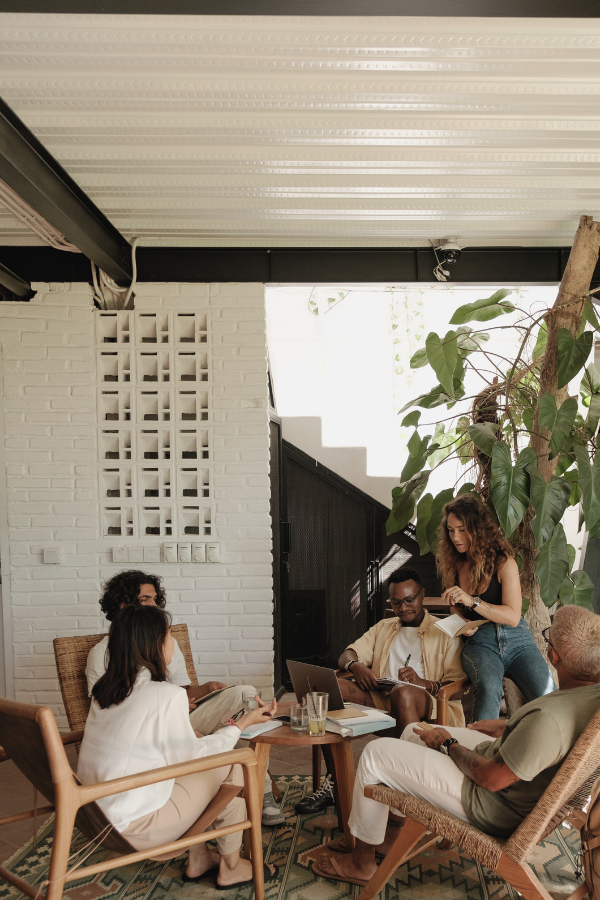 Remember, you are not in this alone. Be vocal about what needs to get done at work and at home to your partner, friends, family members, or co-workers—and delegate tasks accordingly. Consider hiring someone to help with preparations at home or at work for the holiday season.
Firmly and compassionately communicate your boundaries to friends, family, and colleagues. Although it may seem challenging, those closest to you will respect your boundaries once you make them known. Consistently maintaining boundaries also ensures fairness, as your loved ones will know what to anticipate during this time each year.
Schedule Downtime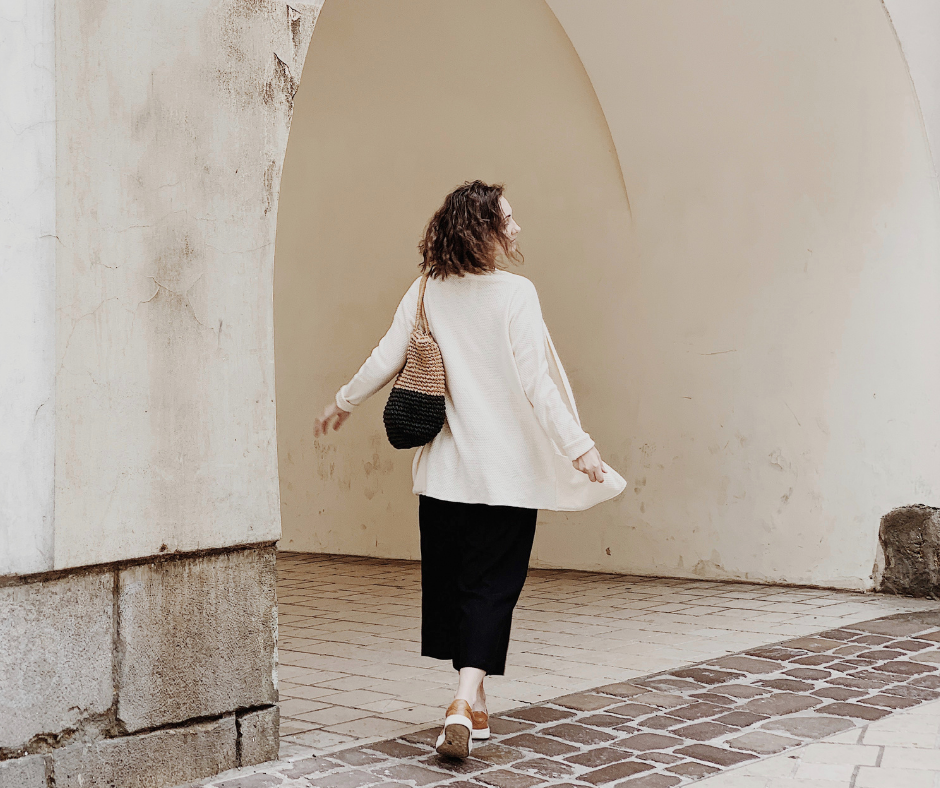 Just like any other critical "to-do" in your daily life, you must schedule time for yourself. Whether it's a spa day, time to read a book, or simply scheduling a much-needed nap, make yourself a priority and schedule it into your time just as you would a meeting with a client. Remember to put your own oxygen mask on before helping others!
Communicate with others that you are unavailable for that specific day, or those specific hours within a day so that they understand that you will not be around at that time. Spending time alone so you can recharge will prevent burnout in the future.
Stay Organized
When preparing for holiday gatherings, remember the saying "An ounce of prevention is worth a pound of cure." By knowing what you need in advance, you can make the most of your time. Stay organized by adhering to your chosen system—calendars, to-do lists, or apps—and consider your family commitments.
Utilize reminders on your phone for tasks or appointments. Plan and prepare meals ahead of time, and prioritize pre-event tasks to minimize stress and avoid last-minute emergencies.
Practice Mindfulness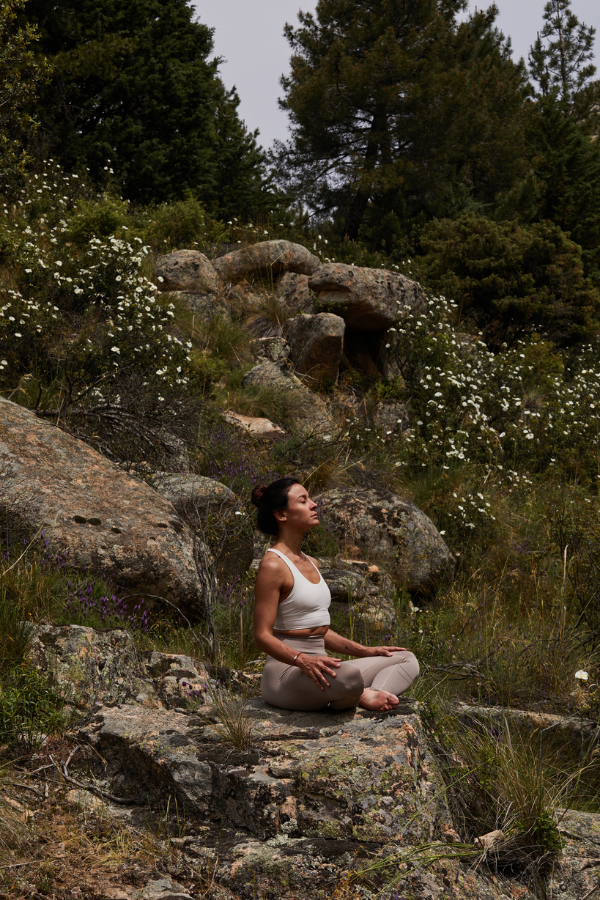 The wonderful thing about mindfulness is that it doesn't require a lot of time. Even a few minutes a day can calm your body and quiet your mind.
You can also choose to start the day with a morning stretch to be invigorated for the day or end it with a meditation so that your body is relaxed for a restful sleep. If you feel yourself getting stressed, take a pause and focus on your breathing to steady yourself—mind and body.
Stay Active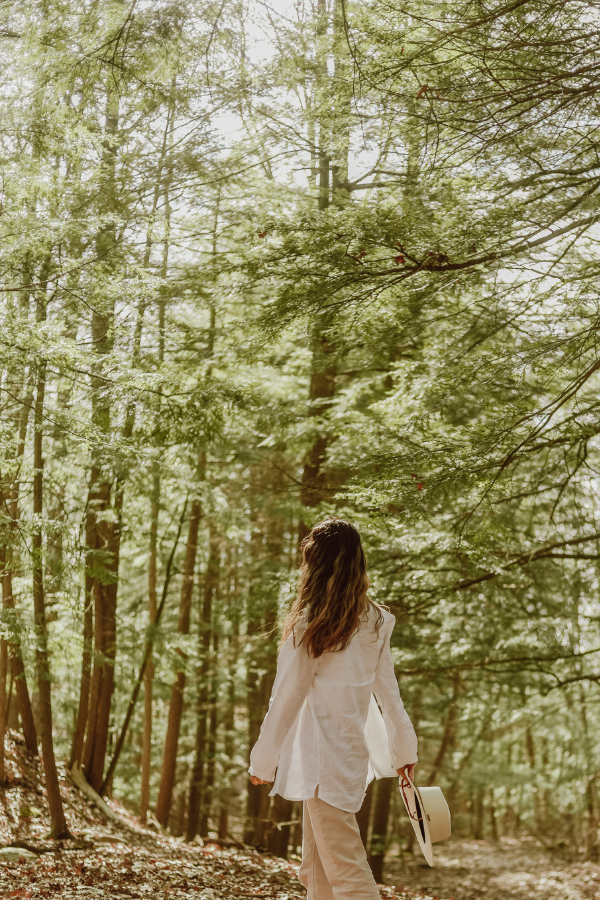 Physical activity not only gives your body the extra boost of energy needed. It can be a great stress reliever. Take a short walk, engage in an at-home workout, or attend a fitness class to give your body that extra boost you need this holiday season.
Plan active time in your schedule, and even include your family or friends if you want! Taking your family on a walk around the neighborhood to see the lights can be a wonderful way to spend time with them while giving yourself that extra movement needed.
Prioritize Sleep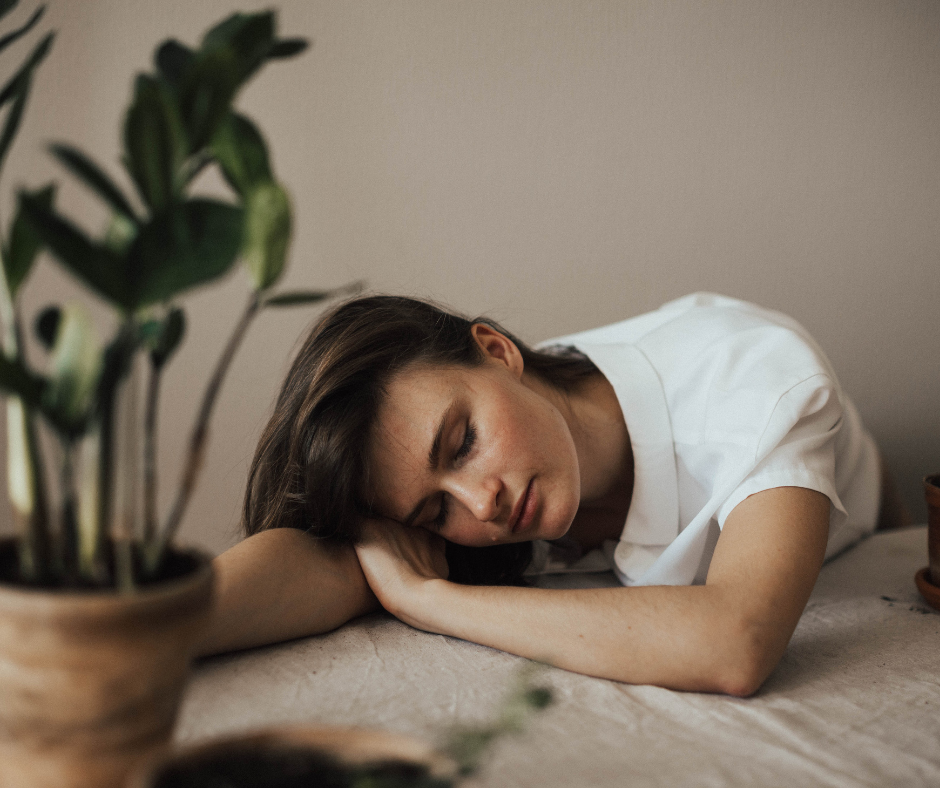 Make sure get adequate sleep at night so you are well-rested for your busy days this season. Not only does sleep exacerbate feelings of stress and anxiety, but it can also take a toll on your physical health.
Our bodies are naturally programmed to use our time asleep to heal. REM sleep organizes our thoughts, and the "low-power" state our body goes into allows our physical body to recuperate. With families coming in from all over, they are bringing their own set of germs. Without enough sleep, we are even more susceptible to illness.
Rest now so you can bond with your family—not your cold medicine!
Seek Support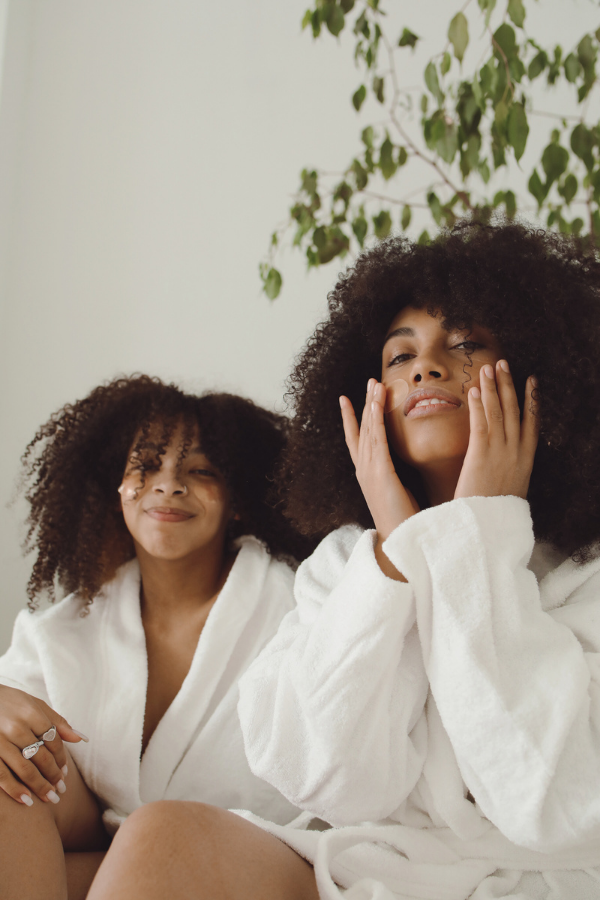 Surround yourself with people who not only enjoy your company but also provide the support you need. Engaging in conversations with friends and family can be therapeutic—particularly during times of stress.
If necessary, consider scheduling a visit with a mental health professional to address any emotions or challenges you're facing. Remember, you are not alone in your journey. According to the National Alliance on Mental Illness, 64% of individuals experiencing mental illness reported worsening symptoms during the holiday season.
You may be surprised to discover that you share common experiences with loved ones who are going through similar struggles.
Limit Perfectionism
Some of the most beloved holiday classics revolve around the same theme: not everything has to be perfect. In fact, several actually show things going terribly—at times, hilariously—wrong. Embrace the memories and time spent with your loved ones and release the desire to be perfect.
Next year, no one will remember if the tablecloth and napkins were the same shade of crimson, or if you have a stunning centerpiece for the dining room table. They will remember being with you, and—with a little holiday self-care—they will remember you as your best self.
Take Breaks
Around the holidays, it can be difficult to take time away to grab a snack or have a single moment of peace. But you can't live like that!
Allow yourself planned time to take breaks throughout the day or week as much as possible. Take a break, get up and stretch, put on your favorite holiday or non-holiday songs, stay hydrated, and unplug from all things work-related.
Try to Limit Alcohol and Sugar Intake
During the holiday season, it's tempting to indulge in alcohol and sugary treats. However, excessive consumption can negatively impact your mood—leaving you feeling bloated and sluggish in addition to the depressive effects it has on your emotions.
While it's unrealistic to completely abstain from all the holiday treats, remember that moderating your intake of alcohol and sugar is key to protecting your emotional and physical health. Also, make sure to stay hydrated if drinking alcohol to avoid any adverse reactions.
Set Realistic Expectations
As much as we would love to, we cannot control everything. You have your boundaries set, tasks delegated, meals planned—and then a crisis happens! Hopefully, it won't, but if it does, remember that such is life.
Focus on the things that are most important and let go of the rest. You may not be able to control everything and everyone, but you are able to control your response to it. If you need to take an emergency break, remember to know who your supporters are and go to them.
Stay Connected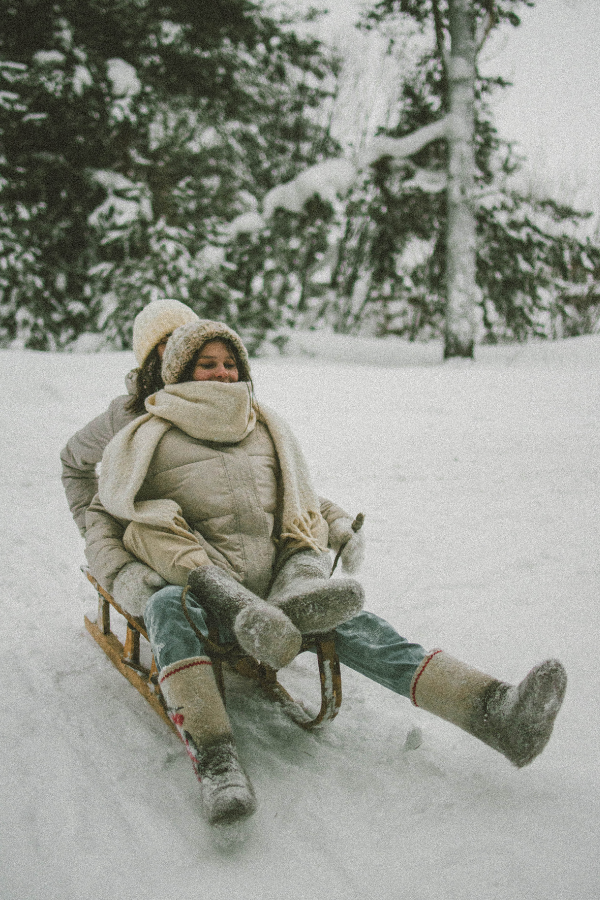 The holidays are a time to reconnect with the people who matter most to us. By providing self-care for yourself this holiday season, you are giving your loved ones the gift of your presence as your best self.
Engage in activities and events that foster joy and bring you together as a family. Whether it's a movie night, an afternoon holiday shopping, or a simple dinner as a couple, those memories will resonate for years to come. They will be priceless for those years in the future when not everyone is together.
Just be in the present moment.
Practice Gratitude
It can be so easy to get caught up in the things that go wrong or aren't perfect. Practice being actively grateful for what you do have in your life. Take a moment each day to make note of what you are thankful for. You might be surprised at how much this lifts your spirits.
As the saying goes, "It's not happy people who are thankful, it is thankful people who are happy."
Remember Your Worth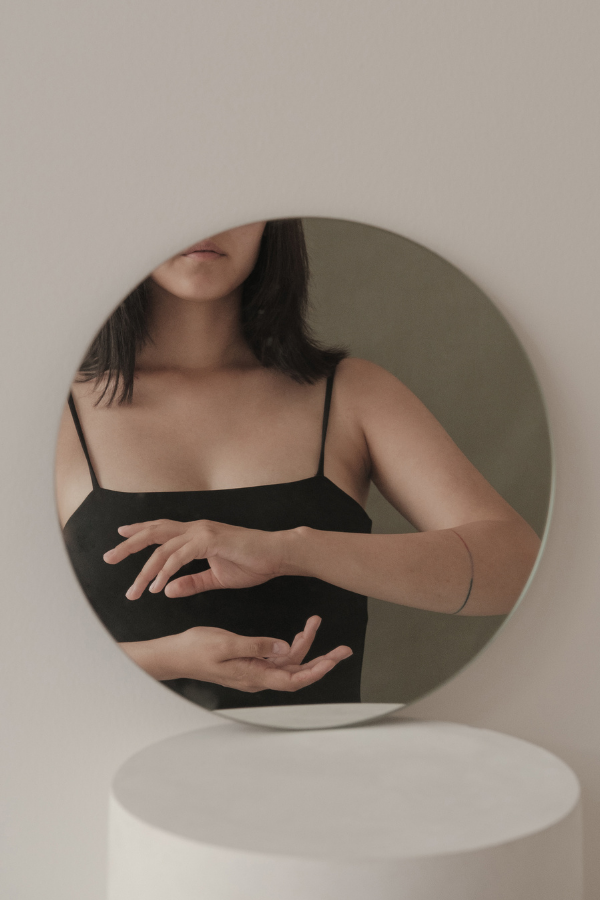 In this age of social media, where everything is edited, filtered, and airbrushed, it can feel daunting to measure up to others' holiday experiences. But the truth is: you are invaluable and your worth surpasses any holiday soiree or professional business achievement.
Take a moment to pause, acknowledge your intrinsic value, and let it transcend external influences and online impressions. Your loved ones, friends, and colleagues all recognize this truth, and so do we. Find little ways to boost your self-esteem and banish those holiday blues!
This is a stressful time, but it can be joyful and even restorative if you acknowledge that you matter just as much as everyone else in your family. You are an equally important loved one who deserves to have the most wonderful time this season.
The Long-Term Benefits of Self-Care During the Holidays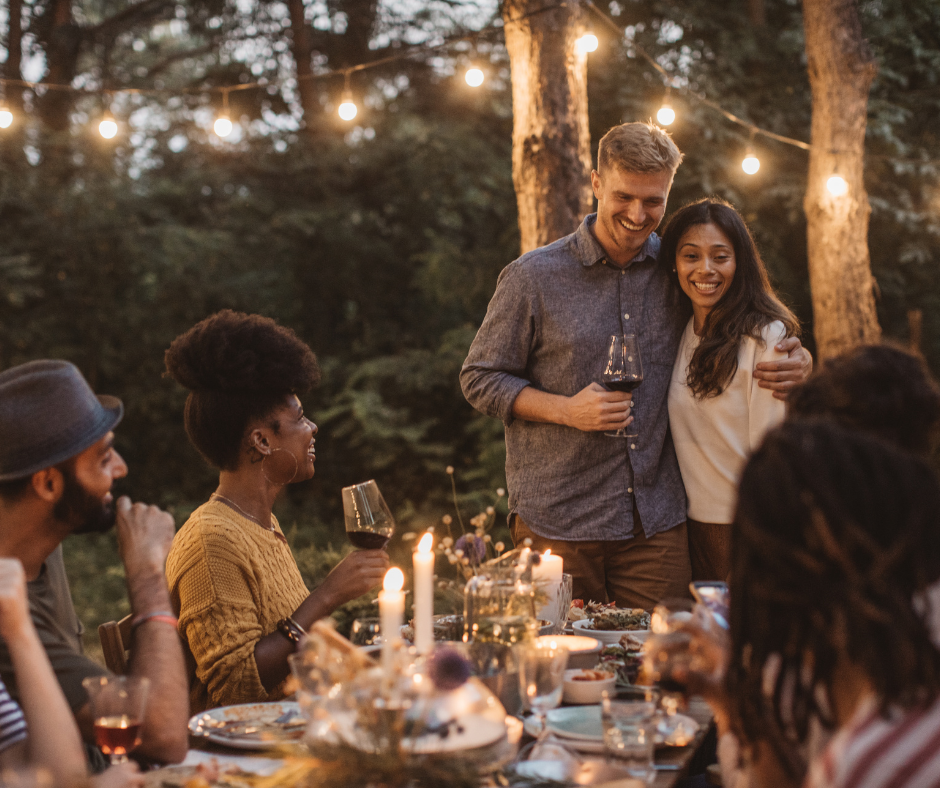 Remember, taking care of yourself is just as important any other time of the year as it is for the holiday season. Holiday self-care can seem tricky as the end of the fiscal year and the bustle of the holiday season collide, but it will be worth it in the long run. Remember, as you practice self-care during the holidays, you are also taking care of your business, your family, and your friends.
Choosing to prioritize yourself during the most hectic time of year will help you reduce the risk of burnout, enhance your creativity and productivity post-holidays, and strengthen your personal and professional relationships. We at DesignDash want you to take time to prioritize your well-being for less holiday stress, a more fulfilling season, and a prosperous new year.
By Amy Bonifacio.