Exploring Work by the Last 10 Pritzker Prize Winners
Celebrating an entire body of work, the Pritzker Prize is awarded to a single deserving architect or working group each year. Over the past decade, visionaries from all over the globe have been honored with this prestigious accolade for their incomparable contributions to architecture. In this article, we will delve into the seminal works and philosophies of the last ten Pritzker Prize winners—offering a nuanced exploration of their design ethos, the socio-cultural contexts that shaped their oeuvre, and the lasting legacies they have bequeathed to the annals of architectural history. From Anne Lacaton to Alejandro Aravena, these are the most accomplished, admirable architects of our day.
What is the Pritzker Prize?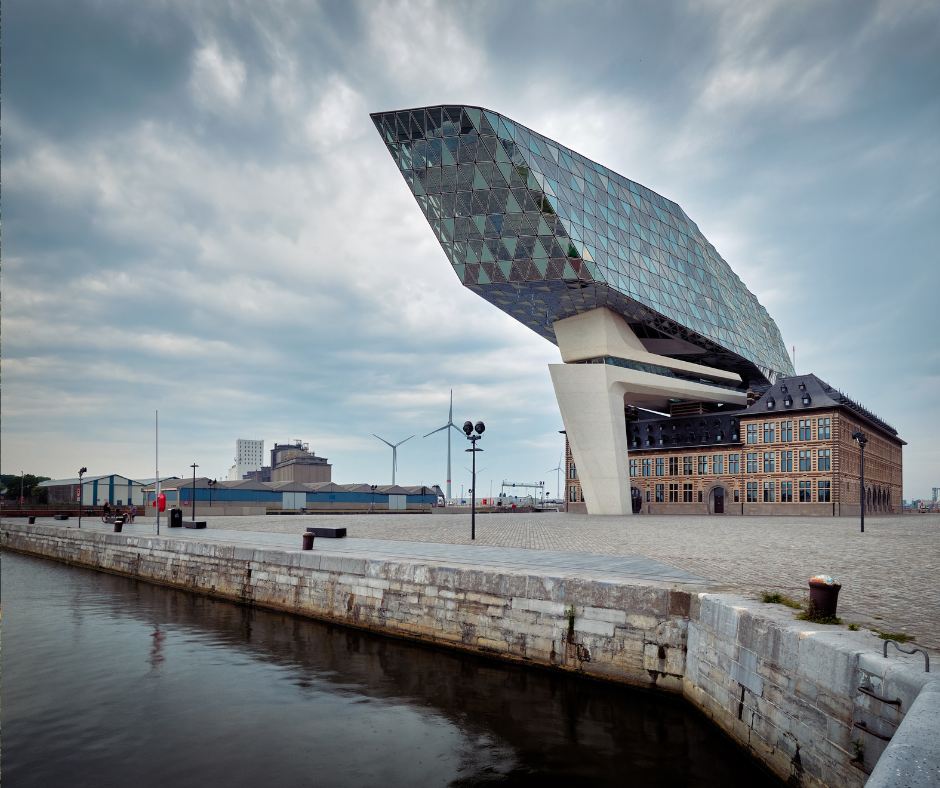 The Pritzker Architecture Prize—often colloquially referred to as the "Nobel Prize of Architecture"—is a prestigious international award presented annually to a living architect or architects in recognition of their significant contributions to the field of architecture. Established in 1979 by Jay A. Pritzker and his wife Cindy through their Hyatt Foundation, the prize seeks to honor the creative genius of architects who have consistently produced distinguished architectural designs—thereby elevating public awareness and appreciation of the art and science of building design. Previous winners of the prestigious award include Iraqi architect Zaha Hadid and American architect Philip Johnson.
Since its inception, the award has been conferred upon a diverse array of architects—hailing from various parts of the world. Each architect has left an indelible mark on the architectural landscape. The selection process is rigorous—with a jury of esteemed professionals and experts from various disciplines deliberating on the recipient(s). The laureate receives a $100,000 grant and a bronze medallion—which is presented in a ceremony held at an architecturally significant venue.
The Pritzker Prize's overarching mission is to advance the public's understanding of architecture and to inspire greater creativity within the profession. Over the years, it has recognized both established luminaries and lesser-known talents—ensuring that the award remains a beacon of excellence and innovation in the ever-evolving world of architectural design. The prize not only acknowledges individual achievements but also underscores the profound impact that architecture—as a discipline—has on enhancing the human experience within the built environment.
Nomination, Judgment, and Award Process
How are architects nominated for a Pritzker? The nomination phase is an inclusive process that invites professionals, academics, critics, and previous laureates from around the world to put forth candidates for consideration.
While the Pritzker Prize Executive Director oversees the nomination process, the nominations themselves remain confidential—ensuring an unbiased and transparent selection. It's worth noting that the prize does not accept unsolicited nominations, and self-nominations are expressly prohibited. The objective is to cast a wide net, capturing a diverse array of architects whose work embodies innovation, significance, and a lasting contribution to the field.
The judgment phase is entrusted to an independent jury comprising distinguished individuals from varied disciplines—including architecture, academia, and the arts. This jury is responsible for evaluating the nominees' bodies of work—considering factors such as talent, vision, and commitment to pushing architectural boundaries.
After thorough deliberation, the jury selects a laureate or laureates for the year. The award presentation culminates in a formal ceremony held at a location of architectural significance. Previous award ceremonies have been held at the Metropolitan Museum of Art in New York, the Palacio de Iturbide in Mexico City, the Palazzo Grassi in Venice, Topkapi Palace in Istanbul, the Guggenheim Museum Bilbao in Spain, and Whitehall Palace in London. This event not only celebrates the recipient's accomplishments but also serves as a platform to highlight the profound impact of architecture on society and the built environment.
Celebrating 10 Years of Pritzker Prize Winners
2014: Shigeru Ban (Japan)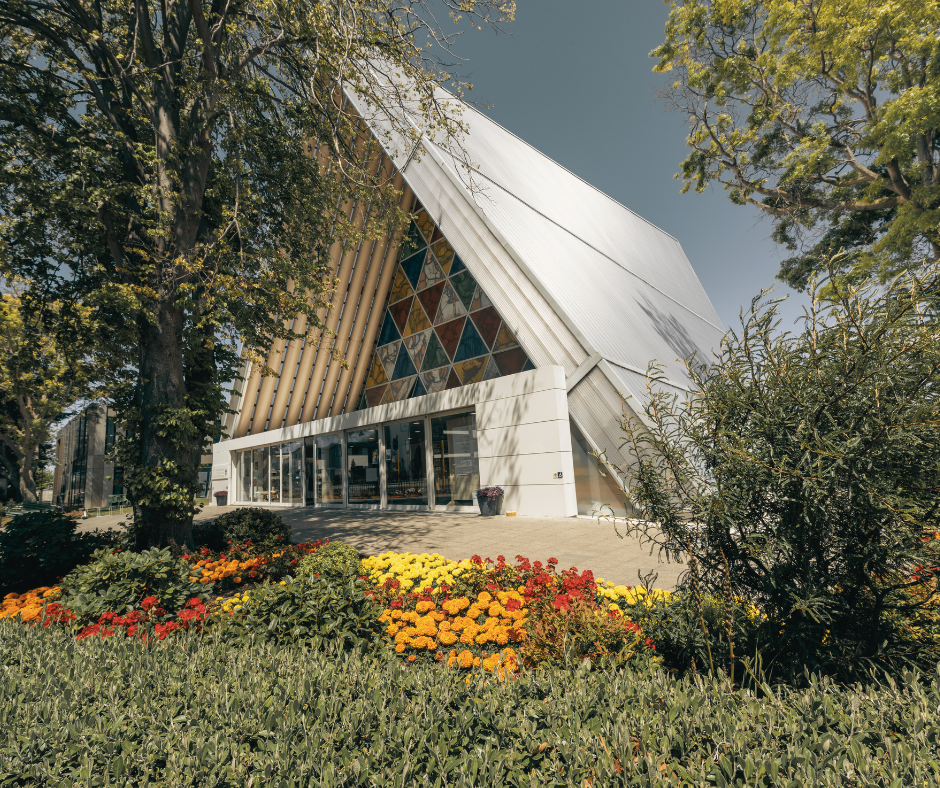 Shigeru Ban—a Japanese architect renowned for his innovative use of materials and his commitment to humanitarian efforts—was awarded the Pritzker Architecture Prize in 2014. His architectural oeuvre is distinguished by a pioneering use of recyclable materials—particularly paper and cardboard tubes—to create sustainable and beautiful structures.. 
His Paper Church—constructed in Kobe after the 1995 earthquake—and the Cardboard Cathedral—built in Christchurch following the 2011 earthquake—are emblematic of his approach. They are temporary structures built in response to disasters—showcasing the potential of humble materials to provide dignified spaces in times of need. These structures not only serve functional purposes but also stand as symbols of hope and resilience in the face of adversity.
Beyond his material innovations, Shigeru Ban's work is deeply rooted in a sense of social responsibility. He has consistently engaged in disaster relief efforts—offering his architectural expertise to create immediate and impactful solutions for communities in distress.
Through the Voluntary Architects' Network—which he founded—the architect has been involved in relief projects in various parts of the world. His dedication to humanitarian causes—combined with his architectural prowess—positions him as a beacon in the architectural world. Shigeru Ban's work exemplifies the profound impact architecture can have on society.
Notable Projects
Paper Church (Kobe, Japan, 1995)
Cardboard Cathedral (Christchurch, New Zealand, 2013)
Centre Pompidou-Metz (Metz, France, 2010)
Tamedia Office Building (Zurich, Switzerland, 2013)
Aspen Art Museum (Aspen, USA, 2014)
Shigeru Ban's own home (Hanegi Forest, Tokyo, 2007)
Container Temporary Housing (Onagawa, Japan, 2011)
2015: Frei Otto (Germany)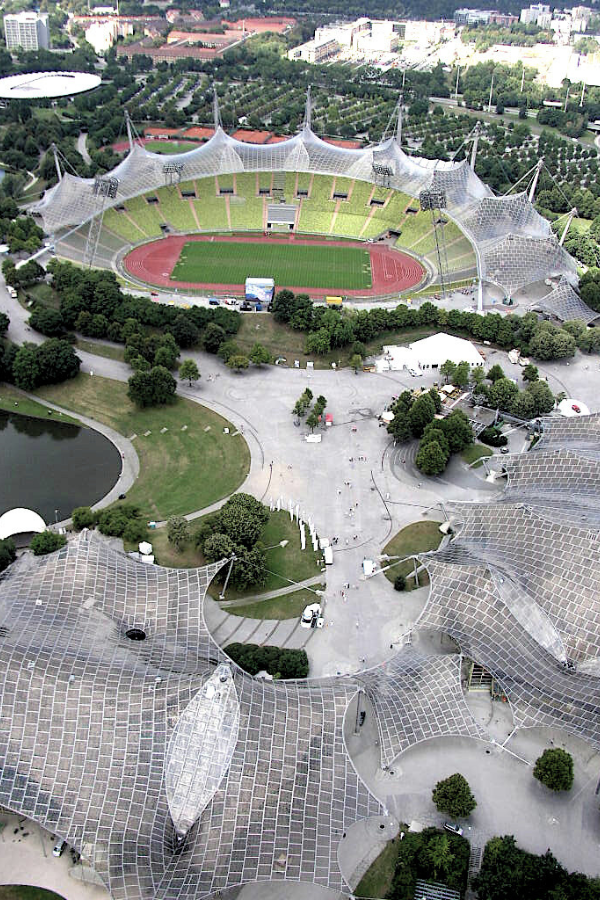 Frei Otto—a German architect and engineer—was posthumously awarded the Pritzker Architecture Prize in 2015. The award is a testament to his groundbreaking contributions (no pun intended). 
Born in Siegmar in 1925, Otto's work was characterized by a profound understanding of natural phenomena—which he translated into pioneering lightweight and tensile structures. His extensive research into the behavior of soap bubbles, spider webs, and other natural systems informed his innovative design approach—leading to the creation of structures that were both efficient and aesthetically captivating.
One of Otto's most iconic works is the roof of the Munich Olympic Stadium—constructed for the 1972 Summer Olympics. This project—with its sweeping tensile canopy—epitomized his commitment to creating forms that were in harmony with nature. It minimized material usage while maximizing spatial impact.
Throughout his career, Otto collaborated with other renowned architects and engineers—fostering interdisciplinary dialogues that further enriched his design philosophy. His commitment to sustainability, research-driven design, and collaborative practice has left an indelible mark on the architectural landscape—positioning him as a visionary in the truest sense of the word.
Notable Projects
Munich Olympic Stadium (Munich, Germany, 1972)
West German Pavilion, Expo 67 (Montreal, Canada, 1967)
Multihalle (Mannheim, Germany, 1975)
TuWass Pavilion (Tuttlingen, Germany, 2007)
Institute for Lightweight Structures (Stuttgart, Germany, 1964)
2016: Alejandro Aravena (Chile)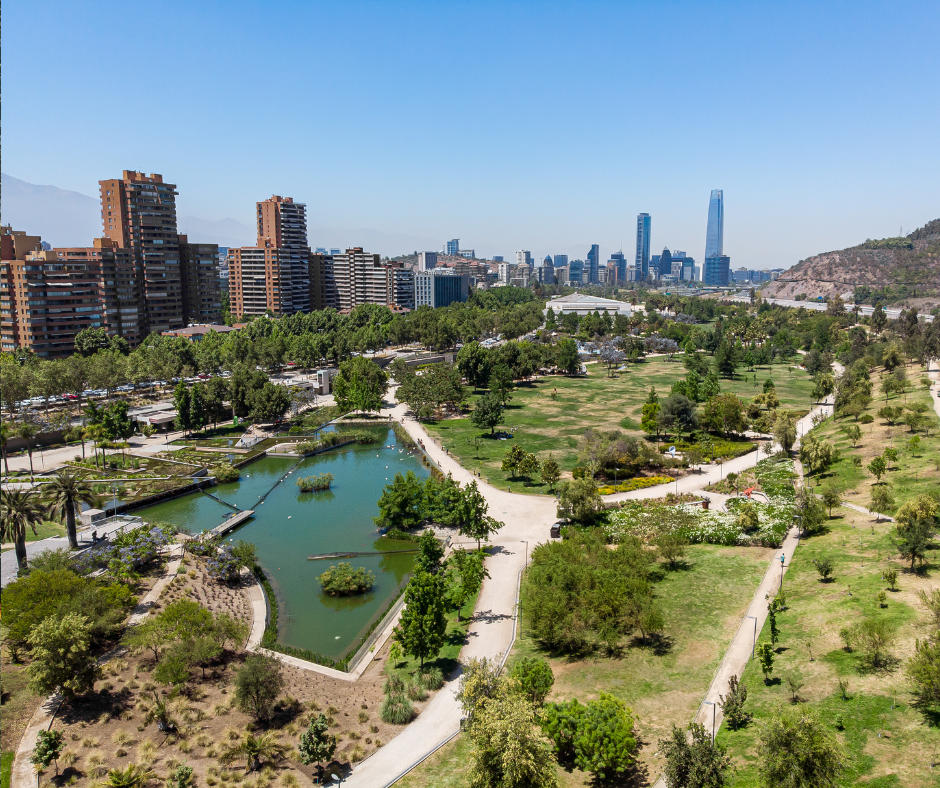 Alejandro Aravena—a Chilean architect celebrated for his socially conscious and participatory approach to architecture—was awarded the Pritzker Architecture Prize in 2016. Born on June 22, 1967, in Santiago, Chile, Aravena's work is deeply rooted in addressing pressing societal challenges—particularly in the realms of urbanization, housing, and public space. As the executive director of the architectural firm ELEMENTAL, he has spearheaded numerous projects that prioritize community engagement—ensuring that the end-users play a pivotal role in the design and decision-making processes.
One of Aravena's most notable contributions is his "incremental housing" concept—which provides partially completed homes to economically disadvantaged communities. His concept allows residents to expand and adapt their homes according to their needs and financial capacities.
This innovative approach not only addresses immediate housing requirements but also empowers residents by providing them with the agency to shape their living environments. Beyond housing, Aravena's portfolio encompasses a range of projects—from educational institutions to public infrastructure.
Each reflects his commitment to creating architecture that resonates with its social and environmental context. His work stands as a testament to the transformative power of architecture in addressing complex societal challenges.
Notable Projects
Quinta Monroy Housing (Iquique, Chile, 2004)
Villa Verde Housing (Constitución, Chile, 2013)
Bicentennial Children's Park (Santiago, Chile, 2012)
UC Innovation Center – Anacleto Angelini (Santiago, Chile, 2014)
Constitución Cultural Center (Constitución, Chile, 2016)
2017: Rafael Aranda, Carme Pigem, and Ramon Vilalta of RCR Arquitectes (Spain)
Rafael Aranda, Carme Pigem, and Ramon Vilalta—the trio behind the acclaimed Spanish architectural firm RCR Arquitectes—were jointly awarded the Pritzker Architecture Prize in 2017. Founded in 1988 in Olot, Catalonia, RCR Arquitectes is celebrated for its profound commitment to contextually rooted and materially sensitive designs.
The firm's work is characterized by a deep connection to the local landscape and culture—often employing a palette of raw materials that resonate with the natural and built environments of Catalonia. Their designs—while modern in approach—exude a timeless quality, seamlessly blending with their surroundings and evoking a sense of place.
The trio's architectural oeuvre spans a wide range of scales and typologies—from public and cultural institutions to private residences. Their projects—such as the Les Cols Restaurant Marquee and the Sant Antoni – Joan Oliver Library, Pavilion, and Plaza—are emblematic of their philosophy. These projects showcase a harmonious interplay of light, shadow, and materiality.
Through their work, Aranda, Pigem, and Vilalta have consistently demonstrated an architecture of quietude and introspection—emphasizing the experiential and sensory qualities of space. Their collective vision underscores the transformative power of architecture in shaping human experiences and its profound relationship with the environment.
Notable Projects
Les Cols Restaurant Marquee (Olot, Spain, 2011)
Sant Antoni – Joan Oliver Library, Pavilion, and Plaza (Barcelona, Spain, 2007)
El Petit Comte Kindergarten (Besalú, Spain, 2010)
La Lira Theater Public Open Space (Ripoll, Spain, 2011)
Bell-Lloc Winery (Palamós, Spain, 2007)
2018: Balkrishna Doshi (India)
Balkrishna Doshi—an eminent figure in Indian architecture—was honored with the Pritzker Architecture Prize in 2018. This award marked him as the first Indian laureate to receive this prestigious accolade.
Born on August 26, 1927 in Pune, India, Doshi's architectural journey spans over seven decades—during which he has seamlessly blended the principles of modernism with the rich tapestry of Indian traditions and culture. Trained under the tutelage of the legendary architects Le Corbusier and Louis Kahn, Doshi's work is characterized by a deep sensitivity to the socio-cultural and environmental contexts—resulting in designs that are both functional and poetic.
Throughout his illustrious career, Doshi has been instrumental in shaping the architectural discourse in India—both as a practitioner and as an educator. His notable projects—including the Indian Institute of Management Bangalore, Aranya Low-Cost Housing, and the Amdavad ni Gufa—reflect his holistic approach to design.
In his approach, spaces are envisioned as living organisms—evolving in harmony with their inhabitants and the natural world. Doshi's commitment to sustainability, community engagement, and the exploration of vernacular techniques has positioned him as a beacon in the global architectural community.
Notable Projects
Indian Institute of Management Bangalore (Bangalore, India, 1977-1992)
Aranya Low-Cost Housing (Indore, India, 1989)
Amdavad ni Gufa (Ahmedabad, India, 1994)
Centre for Environmental Planning and Technology (CEPT) University (Ahmedabad, India, 1966-2012)
Sangath Architect's Studio (Ahmedabad, India, 1980)
2019: Arata Isozaki (Japan)
Arata Isozaki—a visionary architect hailing from Japan—was bestowed with the Pritzker Architecture Prize in 2019. Born on July 23, 1931 in Oita, Japan, Isozaki's expansive career has been marked by a relentless quest for innovation—transcending stylistic and cultural boundaries.
Emerging in the post-war era, his early works exemplify a rapidly modernizing Japan. Over the decades, Isozaki's architectural vocabulary evolved—drawing inspiration from diverse sources that range from Western modernism to traditional Japanese aesthetics. His work also incorporates elements from metaphysics, post-structuralism, and other philosophical domains.
Isozaki's global footprint is evident in the wide array of projects he has undertaken across continents—each bearing the hallmark of his eclectic and avant-garde approach. Notable structures—such as the Kitakyushu City Museum of Art, the Oita Prefectural Library, and the Palau Sant Jordi in Barcelona—showcase his ability to meld context, function, and form in a harmonious symphony.
His designs—often characterized by bold geometries and a keen sense of spatial drama—have left an indelible mark on the architectural landscape.
Notable Projects
Kitakyushu City Museum of Art (Kitakyushu, Japan, 1974)
Oita Prefectural Library (Oita, Japan, 1966)
Palau Sant Jordi (Barcelona, Spain, 1990)
Qatar National Convention Center (Doha, Qatar, 2011)
MOCA (Museum of Contemporary Art) (Los Angeles, USA, 1986)
2020: Yvonne Farrell and Shelley McNamara of Grafton Architects (Ireland)
Yvonne Farrell and Shelley McNamara—the distinguished duo behind the Dublin-based firm Grafton Architects—were jointly awarded the Pritzker Architecture Prize in 2020. Both born in 1952, the pair co-founded their practice in 1978. Since then, they have consistently produced work that is both contextually sensitive and architecturally compelling.
Their designs—deeply rooted in a profound understanding of place and the nuances of topography—are characterized by a tactile materiality, spatial richness, and a keen sense of light and shadow. Farrell and McNamara's commitment to creating architecture that resonates with its surroundings and fosters community engagement has positioned them as leading figures in contemporary architectural discourse.
Farrell and McNamara's portfolio spans a diverse range of projects—from educational institutions to cultural hubs. Each reflects their holistic approach to design. Notable works such as the University Campus UTEC Lima in Peru and the School of Economics at the University of Toulouse manifest their ability to craft spaces that are both functional and poetic.
Their designs—often described as "modern and monumental"—seamlessly blend the monumental with the intimate. They create environments that are both grand in scale and human-centric in experience.
Notable Projects
University Campus UTEC Lima (Lima, Peru, 2015)
School of Economics, University of Toulouse (Toulouse, France, 2008)
Medical School, University of Limerick (Limerick, Ireland, 2012)
Institut Mines Télécom (Paris-Saclay, France, 2019)
Town House, Kingston University (London, UK, 2019)
2021: Anne Lacaton and Jean-Philippe Vassal of Lacaton & Vassal (France)
Anne Lacaton and Jean-Philippe Vassal—the esteemed architects behind the French firm Lacaton & Vassal—were jointly conferred the Pritzker Architecture Prize in 2021. Both architects—who began their collaborative journey in the 1980s—have been celebrated for their philosophy of "never demolish." This philosophy advocates for the adaptive reuse and transformation of existing structures over demolition.
Their work is characterized by a profound commitment to sustainability, affordability, and the enhancement of living conditions. By prioritizing spaciousness, natural light, and flexibility in their designs, Lacaton and Vassal have consistently produced architecture that is both innovative and deeply humane—often achieving more with less.
The duo's architectural approach is rooted in a deep respect for the pre-existing—whether it's a building or a natural setting. Their projects—such as the transformation of the Tour Bois le Prêtre in Paris and the FRAC Nord-Pas de Calais in Dunkirk—exemplify their ability to ingeniously repurpose and expand structures, adding value and improving quality of life for their inhabitants.
By seamlessly blending the old with the new, Lacaton & Vassal's designs stand as testaments to the potential of architecture to be both transformational and respectful—challenging conventional notions of renovation and new construction. Their work underscores the pivotal role of architecture in fostering sustainability, inclusivity, and human well-being.
Notable Projects
Transformation of Tour Bois le Prêtre (Paris, France, 2011)
FRAC Nord-Pas de Calais (Dunkirk, France, 2013)
La Grand-Parc Bordeaux (Bordeaux, France, 2017)
Ecole Nationale Supérieure d'Architecture de Nantes (Nantes, France, 2009)
House in Bordeaux (Bordeaux, France, 1999)
2022: Diébédo Francis Kéré (Burkina Faso, USA)
Awarded the Pritzker Prize in 2022, Diébédo Francis Kéré is a renowned architect from Burkina Faso who has garnered international acclaim for his innovative approach to sustainable architecture and community-driven projects. Born on April 10, 1965 in the village of Gando, Burkina Faso, Kéré's architectural journey is deeply rooted in his commitment to improving the living conditions and educational opportunities in his homeland.
Kéré moved to Germany as a young man to study architecture at the Technical University of Berlin. His education in Germany provided him with a unique perspective—blending traditional Burkinabé building techniques with modern architectural principles. This fusion is evident in his designs—which often employ locally-sourced materials and engage local communities in the construction process. This approach ensures both sustainability and a sense of ownership.
One of Kéré's most celebrated projects is the Gando Primary School—which he designed and funded as part of his commitment to give back to his community. The school—constructed using local materials and labor—was recipient of the Aga Khan Award for Architecture in 2004. Kéré's work is characterized by its adaptability to the local climate, its innovative use of materials, and its emphasis on community involvement. His projects—whether in Africa, Europe, or other parts of the world—consistently reflect a deep understanding of context, culture, and the transformative power of architecture.
Beyond his architectural practice, Kéré is also an educator and has taught at various institutions—including the Harvard Graduate School of Design. His work and philosophy continue to inspire a new generation of architects to approach design as a tool for creating positive change in society and our environment.
Notable Projects
Gando Primary School (Gando, Burkina Faso, 2001)
Gando Secondary School (Gando, Burkina Faso, 2007)
Serpentine Pavilion (London, UK, 2017)
Lycée Schorge Secondary School (Koudougou, Burkina Faso, 2016)
National Park of Mali (Bamako, Mali, 2010)
This Year's Winner: David Chipperfield (UK)
Our 2023 Pritzker Prize winner is Sir David Chipperfield—a British architect of international repute who has been at the forefront of global architectural discourse for several decades. Born on December 18, 1953 in London, Chipperfield's work is iconic. Instantly recognizable, David Chipperfield buildings are characterized by refined minimalism, meticulous attention to detail, and a profound respect for materials and context.
Educated at Kingston School of Art and the Architectural Association in London, he established David Chipperfield Architects in 1985. Since then, the firm has expanded its presence with offices in London, Berlin, Milan, and Shanghai—undertaking a diverse range of projects that span cultural, residential, commercial, and civic sectors.
Throughout his illustrious career, Chipperfield has been lauded for his ability to create architecture that is both timeless and contemporary. Different David Chipperfield buildings—whether the Neues Museum in Berlin or the Turner Contemporary in Margate—consistently reflect a deep understanding of both history and modernity.
Chipperfield's commitment to craftsmanship, material integrity, and architectural clarity has earned him numerous accolades—including the RIBA Royal Gold Medal and the Praemium Imperiale. His consistent and significant contributions—spanning multiple continents—stand as a testament to the universality of architectural values and the enduring impact of thoughtful design.
Which Architect's Oeuvre and Philosophy Inspires You?
Let us know in the comments below, and stay tuned for a more in-depth analysis of Chipperfield's work–the 2023 Pritzker Prize winner.