Gorgeous Interior Design Coffee Table Books for Endless Inspiration
From Live Beautiful by Athena Calderone to Pacific Natural: Simple Seasonal Entertaining by Jenni Kayne, these are the most stunning interior design coffee table books published in the last few years. Not only will they offer endless inspiration and elevate your home's interior, but they also make great gifts! With the holiday season fast approaching, we could all stand to tick off a few names on our shopping lists. With gorgeous photography, tidbits from design history, and a peek inside the process of famous interior designers, read on for ten of our favorite coffee table books. 
10 Interior Design coffee Table Books for Endless Inspiration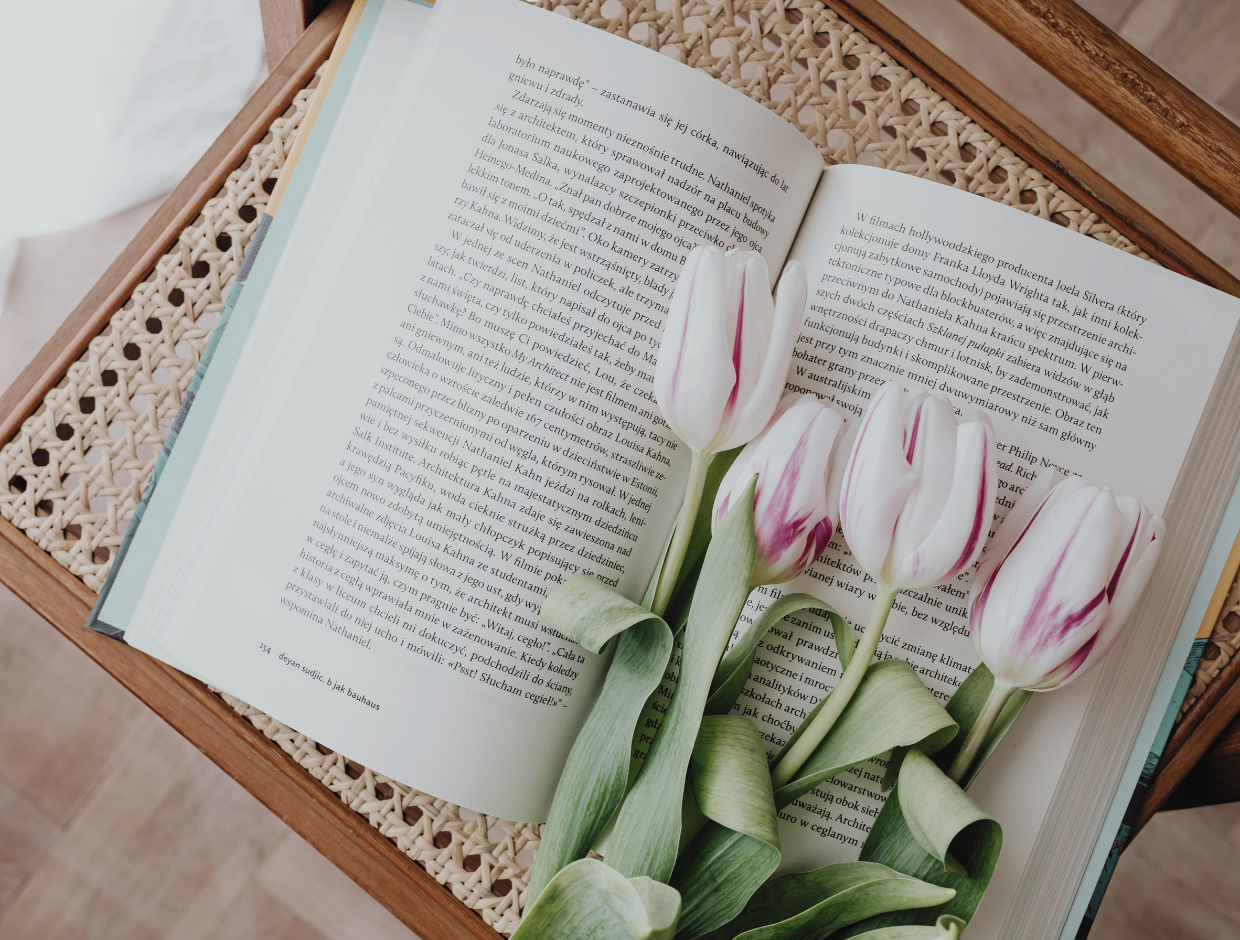 Live Beautiful by Athena Calderone
Published in 2020, Live Beautiful offers readers a curated glimpse into the homes of notable tastemakers from diverse creative disciplines. Calderone—an esteemed designer and creator of the lifestyle site "EyeSwoon"—meticulously compiles a collection of spaces that exemplify aesthetic excellence. Each space bears the unique imprint of its owner's personal style and vision.
Beyond providing interior inspiration, this book also delves deep into the design process. It unravels the layers of inspiration, intention, and craft that converge to create truly resonant spaces. In Live Beautiful, Calderone's discerning eye and narrative prowess are evident. Each space selected by Calderone is accompanied by her insightful commentary and interviews with the homeowners.
These dialogues shed light on the myriad decisions, challenges, and triumphs that underpin the design journey—offering a holistic understanding of the symbiotic relationship between space, decor, and inhabitant. The book stands as a testament to the transformative power of design—underscoring the idea that beauty in living spaces is both an aesthetic and experiential pursuit, deeply intertwined with personal identity and expression.
Travel Home: Design with a Global Spirit by Caitlin Flemming and Julie Goebel
Travel Home: Design with a Global Spirit—authored by Caitlin Flemming and Julie Goebel and published in 2019—explores the intersection of travel and interior design. This book showcases a series of residential spaces that are deeply influenced by global adventures and experiences.
Drawing from diverse cultural aesthetics, the book covers how travel can serve as a rich source of inspiration—leading to interiors that are both unique and deeply personal. The homes featured in the book span various geographies, yet they all share a common thread: a design narrative that is intricately woven with memories, artifacts, and inspirations from abroad.
In their work, Flemming and Goebel not only offer a visual journey through these globally-inspired interiors but also share the stories and design philosophies of the homeowners. Through interviews and narratives, readers gain a deeper understanding of how travel experiences can be translated into tangible design elements—creating spaces that resonate with authenticity and a sense of place.
The book serves as both a design guide and a testament to the transformative power of travel—highlighting the many ways in which journeys can shape and enrich our living spaces.
Made for Living: Collected Interiors for All Sorts of Styles by Amber Lewis
Written by Amber Lewis and published in 2020, Made for Living: Collected Interiors for All Sorts of Styles allows readers to learn from the author's philosophy and approach to design. Interior designer Amber Lewis known for her eclectic and approachable style. The book offers a detailed overview of various projects undertaken by Lewis throughout her career—showcasing her ability to blend different design elements to create cohesive and functional spaces.
Throughout the book, Lewis emphasizes the importance of creating interiors that are not only aesthetically pleasing but also practical and livable. She provides insights into her design process—from selecting color palettes to finding the right mix of textures and materials. The book serves as a valuable resource for both design professionals and enthusiasts—offering practical advice and inspiration for creating interiors that reflect individual tastes and lifestyles.
Architectural Digest: The Most Beautiful Rooms in the World Edited by Marie Kalt
Drawing from the archives of Architectural Digest, The Most Beautiful Rooms in the World presents a range of interiors that have been recognized for their exceptional design and aesthetic appeal. These interiors span various styles—from contemporary and avant garde to classic and traditional. They are situated in diverse locations across the globe—including private residences, historic estates, and innovative urban spaces.
Each featured interior is accompanied by detailed descriptions and insights into the design choices made. This compilation serves as both a source of inspiration and a reference for design professionals, students, and enthusiasts—offering a comprehensive overview of global design trends and innovations as captured by "Architectural Digest" over the years. Find design ideas for your next project in this beautiful book.
The New Southern Style: The Interiors of a Lifestyle and Design Movement by Alyssa Rosenheck
Next on our list of must-have coffee table books is Alyssa Rosenheck's The New Southern Style: The Interiors of a Lifestyle and Design Movement—which was published during the pandemic back in 2020. This work delves into the evolving design aesthetics of the American South—presenting a fresh perspective that transcends traditional Southern design conventions. 
Rosenheck—an accomplished architectural photographer and stylist—curates a selection of interiors that embody a modern Southern style. These spaces—while rooted in Southern heritage—reflect a contemporary sensibility. They blend diverse influences and a wide variety of design styles to create interiors that are both familiar and innovative.
In her book, Rosenheck not only showcases stunning photography of captivating interiors but also provides context by exploring the cultural and historical underpinnings of Southern design. Through interviews with homeowners, designers, and artisans, she offers insights into the values, traditions, and inspirations that shape modern Southern interiors.
The featured spaces—ranging from urban lofts to historic homes—exemplify a design movement that celebrates authenticity, inclusivity, and creativity. Rosenheck's work highlights the relevance and influence of contemporary Southern spaces in the broader context of American interior design.
Modern Americana: Studio Furniture from High Craft to High Glam by Jacques Caussin and Todd Merrill
This next interior design coffee table book was originally published back in 2008, but we could not leave it off our list. Its expanded edition—which was released in 2018—celebrates female designers who were not included in the original publication. Co-authored by Jacques Caussin and Todd Merrill, Modern Americana: Studio Furniture from High Craft to High Glam offers a comprehensive examination of post-war American studio furniture design. 
The book explores pieces designed from 1940 through the 1990s—highlighting the evolution of studio furniture from handcrafted one-offs to glamorous, high-end designs. Caussin and Merrill emphasize the shift from traditional craftsmanship to a more experimental and individualistic approach—where designers and craftsmen began to challenge conventional boundaries and explore new materials and techniques.
Within the pages of Modern Americana, readers are introduced to the seminal works of iconic designers and craftsmen of the era—including Wendell Castle, Paul Evans, and Sam Maloof, among others. The book provides a visual and contextual exploration of their contributions—explaining how they melded artistry with functionality to create unique and influential pieces.
Architectural Digest at 100: A Century of Style by Architectural Digest
Published by Architectural Digest in 2019, Architectural Digest at 100 celebrates the magazine's centennial by chronicling its rich history of championing gorgeous interiors and architectural journalism. The book offers readers a curated journey through the past century—presenting a selection of the most iconic homes and interiors that have graced the magazine's pages. From the residences of renowned celebrities to the masterpieces of esteemed architects and designers, this compilation provides a comprehensive overview of evolving design trends, tastes, and aesthetics from the 1920s to the present.
This book reflects on the work of luminaries Frank Lloyd Wright, Mies van der Rohe, and Jacques Grange—among others. Accompanied by insightful commentary, high-quality photographs, and behind-the-scenes anecdotes, the book serves as both a historical document and a source of inspiration. It underscores Architectural Digest's enduring legacy as a leading voice in the realms of architecture and interior design—capturing the zeitgeist of each era and its corresponding design sensibilities.
Island Whimsy: Designing a Paradise by the Sea by Celerie Kemble
Next on our list of the best coffee table books for designers is Island Whimsy by famous interior designer Celerie Kemble. Kemble offers readers an intimate look into her design journey as she designs the interiors of Playa Grande Beach Club—a boutique hotel located in the Dominican Republic. 
The book explores the challenges and triumphs of designing a space that seamlessly blends the natural beauty of its coastal surroundings with whimsical and imaginative design elements. Drawing inspiration from the local culture, history, and landscape, the Palm Beach designer crafts interiors that are both enchanting and reflective of the island's spirit.
Throughout Island Whimsy, Kemble's design style and philosophy shines through—emphasizing the importance of creating spaces that evoke emotion, tell stories, and resonate with their environment. The book is replete with vivid photography—showcasing the intricate details, textures, and color palettes that define the Playa Grande Beach Club.
From the architectural choices to the selection of furnishings and decorative elements, Kemble reveals how she balances sophistication with playfulness. The work stands as a testament to the transformative power of design.
Inviting Interiors: A Fresh Take on Beautiful Rooms by Melanie Turner
Design enthusiasts will adore Melanie Turner's latest home decor book. Published in 2021, Inviting Interiors offers insight into Turner's design ethos—which emphasizes the creation of spaces that are both aesthetically pleasing and welcoming. Turner—an acclaimed interior designer—presents a curated selection of her projects.
These projects demonstrate her adeptness at blending various design elements to craft interiors that exude warmth, elegance, and timelessness. Her approach to design is characterized by a meticulous attention to detail, a keen understanding of color and texture, and an innate ability to infuse spaces with a sense of personality and character.
Accompanied by rich photography and detailed narratives, the book delves into the nuances of her design process—from conceptualization to execution. Turner discusses the challenges and considerations she undertakes for each project—offering readers a holistic understanding of the art and science of interior design.
Through her work, she underscores the importance of creating interiors that resonate with their inhabitants—emphasizing functionality, comfort, and beauty in equal measure. This beautiful book is a valuable resource for both design professionals and enthusiasts—offering a fresh perspective on contemporary interior design. Plus, its cover adds a sumptuous pop of color to any coffee table.
Pacific Natural: Simple Seasonal Entertaining by Jenni Kayne
Released in 2019, Pacific Natural: Simple Seasonal Entertaining explores the parallel arts of entertaining and home design—drawing inspiration from the natural beauty of California's diverse landscapes.
The author of Pacific Natural—Jenni Kayne—is a multi-talented designer and entrepreneur best known for her eponymous lifestyle brand. Established in 2003, the Jenni Kayne brand encompasses a range of products—all characterized by their timeless aesthetics and understated elegance.
Kayne's signature style is deeply rooted in the Californian way of life—emphasizing natural materials, sustainability, and a laid-back sophistication. Over the years, she has garnered acclaim for her ability to meld fashion and lifestyle—creating products and experiences that resonate with a contemporary audience. Pacific Natural is a testament to her holistic approach to design—underscoring her belief in the power of simplicity, nature, and mindful living.
In her latest book, Kayne presents a series of seasonal gatherings. The book emphasizes simplicity, authenticity, and a connection to nature—offering readers insights into creating memorable experiences that are both elegant and approachable. Through detailed narratives, recipes, and design tips, Pacific Natural provides a comprehensive guide to hosting gatherings that reflect a sense of place, seasonality, and personal style.
Which coffee Table Book With Beautiful Interiors Do You Love?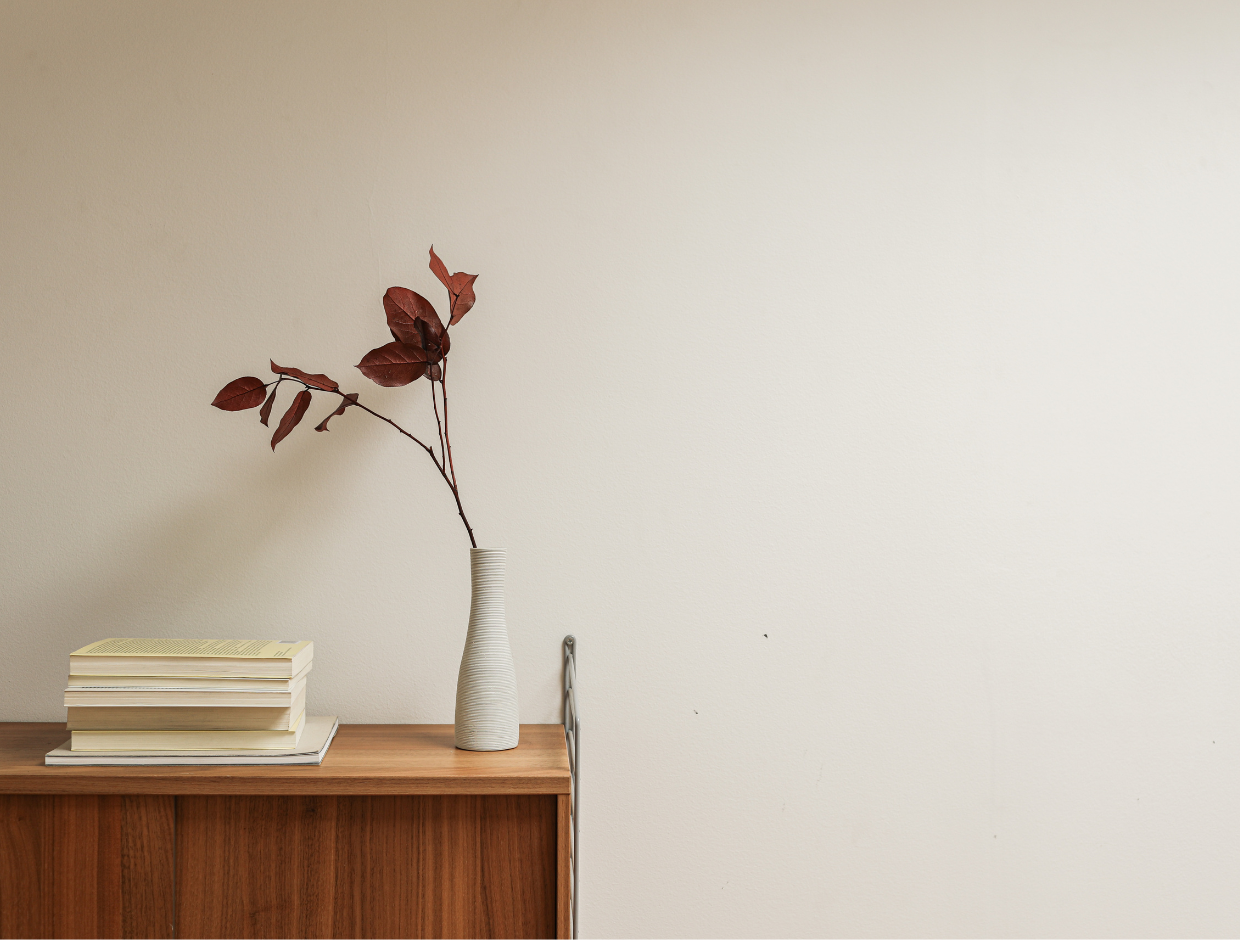 Did we miss any? Tell us about your favorite coffee table books in the comments below.