The Best Wines for Cooler Weather and What to Pair Them With
As the seasons transition from the warmth of summer to the cooler fall and winter months, the palate naturally gravitates towards wines that offer a greater depth of flavor, a fuller body, and a bit more complexity. These wines—often with high tannin content, pronounced acidity, and robust aromatic profiles—are emblematic of the grapes harvested in specific regions known for their optimal growing conditions, soil compositions, and winemaking traditions. They not only complement the hearty meals that come with colder seasons but also epitomize the very essence of the regions from which they originate.
The Best Wines for Cooler Weather and What to Pair Them With
Red Bordeaux (Cabernet Sauvignon/Merlot blends)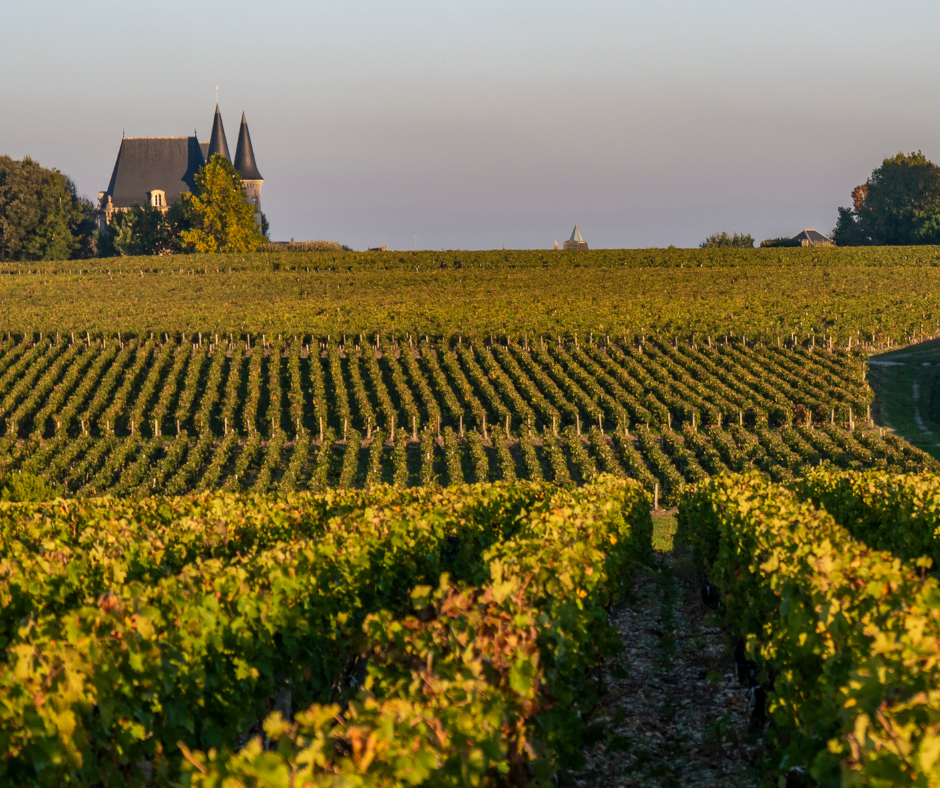 First on our list of fall and winter wines is the Red Bordeaux. Originating from Bordeaux, France, this blend typically showcases the union of the robust Cabernet Sauvignon with the more pliant Merlot. The exact blend can vary, but Cabernet Sauvignon often dominates in the left bank of the Gironde estuary (like the Médoc), while Merlot dominates in the right bank areas like Saint-Émilion and Pomerol.
Bordeaux's maritime climate—influenced by its proximity to the Atlantic Ocean—brings mild winters and warm summers, punctuated by steady rains. This—combined with the region's distinct gravel, limestone, and clay soils—gives rise to wines that boast flavors of blackcurrant, stone fruits like plum, and graphite. With aging, nuances of tobacco, leather, and cedar become pronounced. These wines can range from medium to full-bodied.
Pair it with…
This full-bodied red is excellent with roast beef, lamb, dishes with rich sauces, grilled steak, and hard cheeses like aged cheddar.
Red Burgundy (Pinot Noir)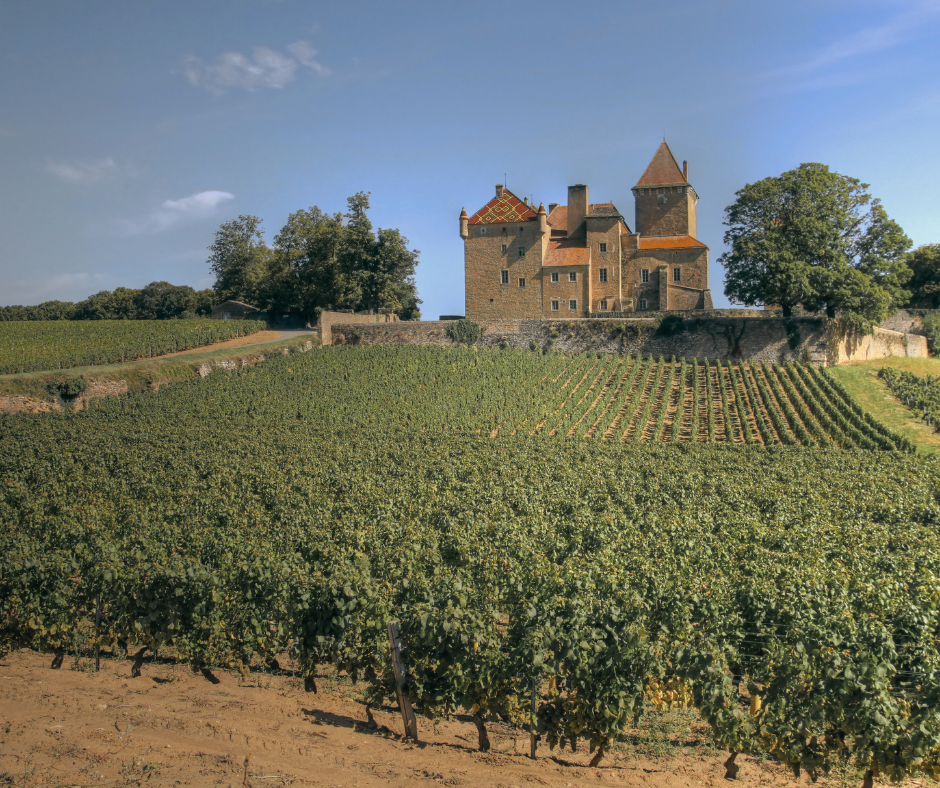 From Burgundy, France, Red Burgundy is an expression of the Pinot Noir grape and one of several light-bodied reds with soft tannins on this list of wines for fall. The region's continental climate—characterized by cold winters and hot summers—in tandem with its limestone and clay soils—cultivates wines redolent with red fruit aromas. As the wine matures, evocative notes of forest floor and mushrooms emerge.
Red Burgundy is celebrated for its elegance, complexity, and bright acidity. Expect flavors of red fruits like black cherry and raspberry—often with nuances of earth, dried herbs, and sometimes a characteristic note called "sous bois," or undergrowth.
Pair it with…
Red Burgundy pairs seamlessly with roast turkey or chicken, mushroom dishes, fatty fish like salmon, and dishes with a creamy sauce.
Barolo or Barbaresco (Nebbiolo grape)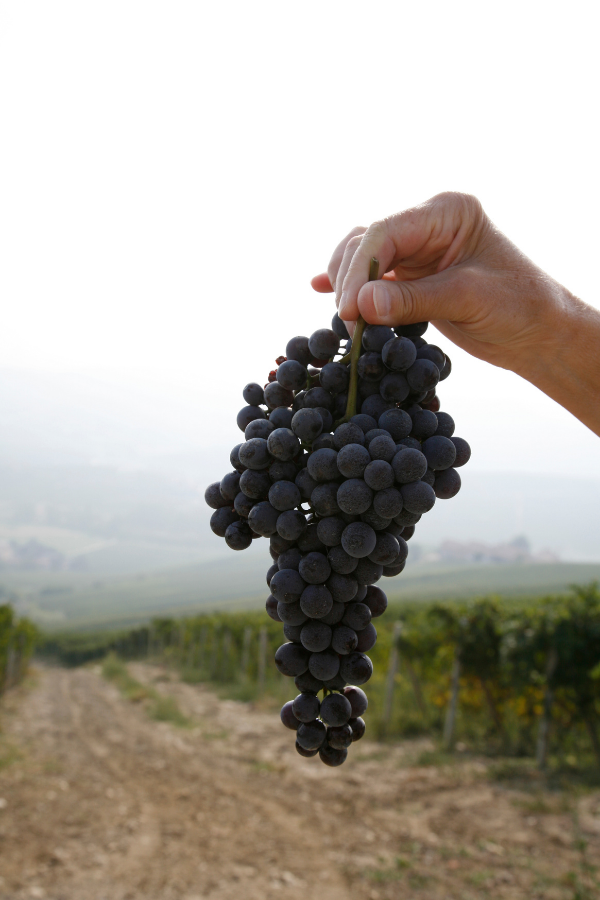 From the rolling hills of Piedmont, Italy, come Barolo and Barbaresco. Both Barolo and Barbaresco produce wines exclusively from the Nebbiolo grape. This grape is known for producing wines of great depth and longevity. The region's continental climate—with marked temperature variations, combined with its calcareous clay soils, gives rise to wines of intense character.
Notable for their powerful tannins and high acidity, they unfold flavors of cherries, tar, roses, and dried herbs. These full-bodied wines are often described as having a paradoxical quality—being both delicate and powerful at the same time. Expect robust wines with high tannins and acidity.
Pair it with…
Pair a glass of Barolo or Barbaresco with truffle dishes, risottos, braised meats, and aged cheeses.
Syrah/Shiraz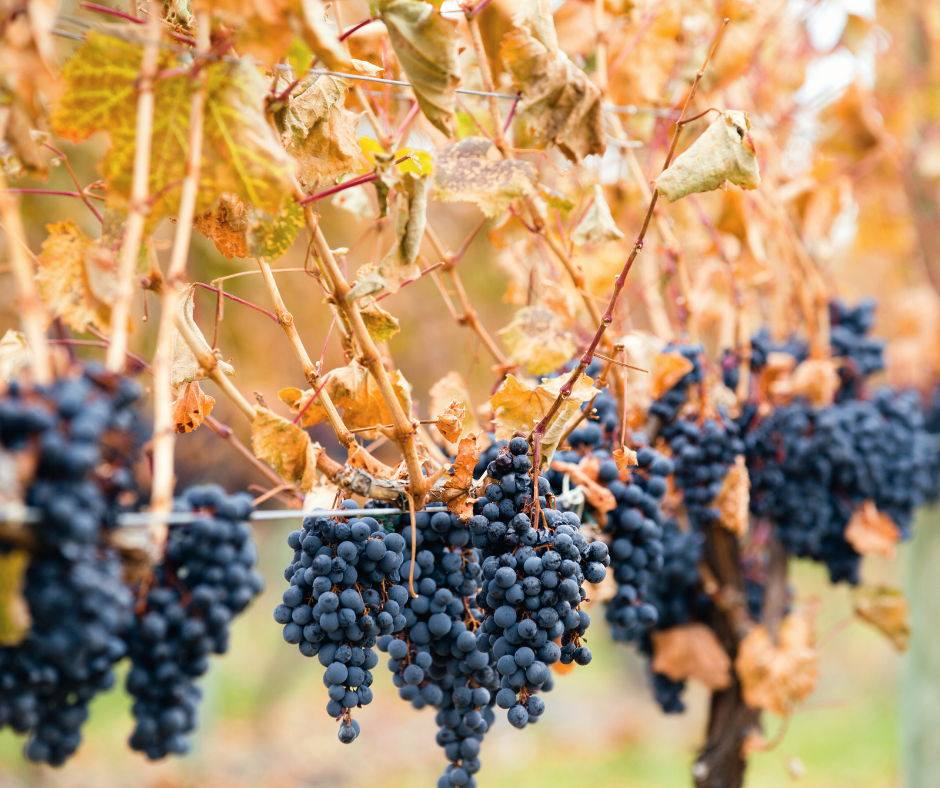 The Syrah grape, known as Shiraz in Australia, originated in the Rhône Valley of France but has also garnered acclaim from the Australian terroir. Its preference for warm climates and varied soil compositions—from granite in Northern Rhône to diverse types in Australia—yields wines bursting with black fruit, plums, peppery notes, and occasionally green olive.
In warmer climates, like Australia, the wines can be jammier with notes of licorice and chocolate. The wine's duality, being both velvety and robust, makes it a favorite for fall and winter.
Pair it with…
Shiraz pairs well with grilled meats, especially lamb, spicy dishes, and barbecue.
Zinfandel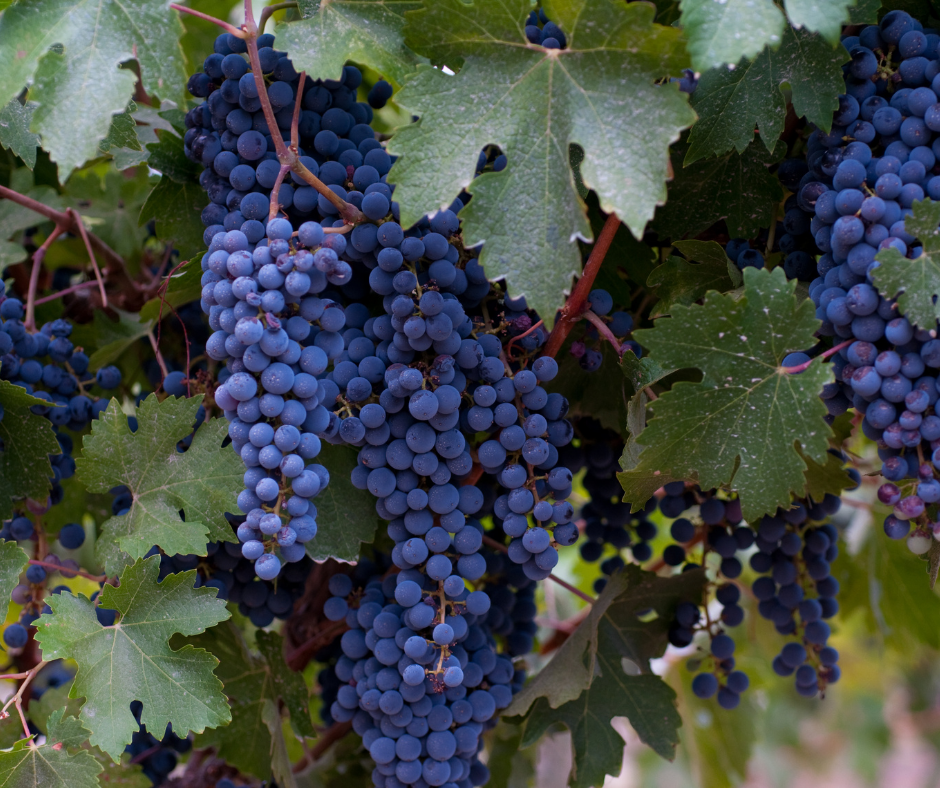 Predominantly known as a Californian specialty, Zinfandel thrives in the warm to hot climates of this US state. While Zinfandel is a grape variety closely associated with California, it has roots in Croatia—as Crljenak Kaštelanski—and is also known in Italy as Primitivo.
Preferring well-drained soils, the grape produces wines imbued with flavors of blackberry, raspberry, black cherry, and sometimes even black tea or black pepper. Zinfandel is celebrated for its fruit-forward profile—complemented by a spicy kick that resonates with many wine enthusiasts.
As a Californian, I am particularly fond of the biodynamic petite zin bottled by AmByth in Templeton. It is not a straight Zinfandel, but it is lovely! Learn more about their wines here.
Pair it with…
Pair your glass of Zinfandel with meaty pastas, hearty stews, and spicy sausages.
Cabernet Franc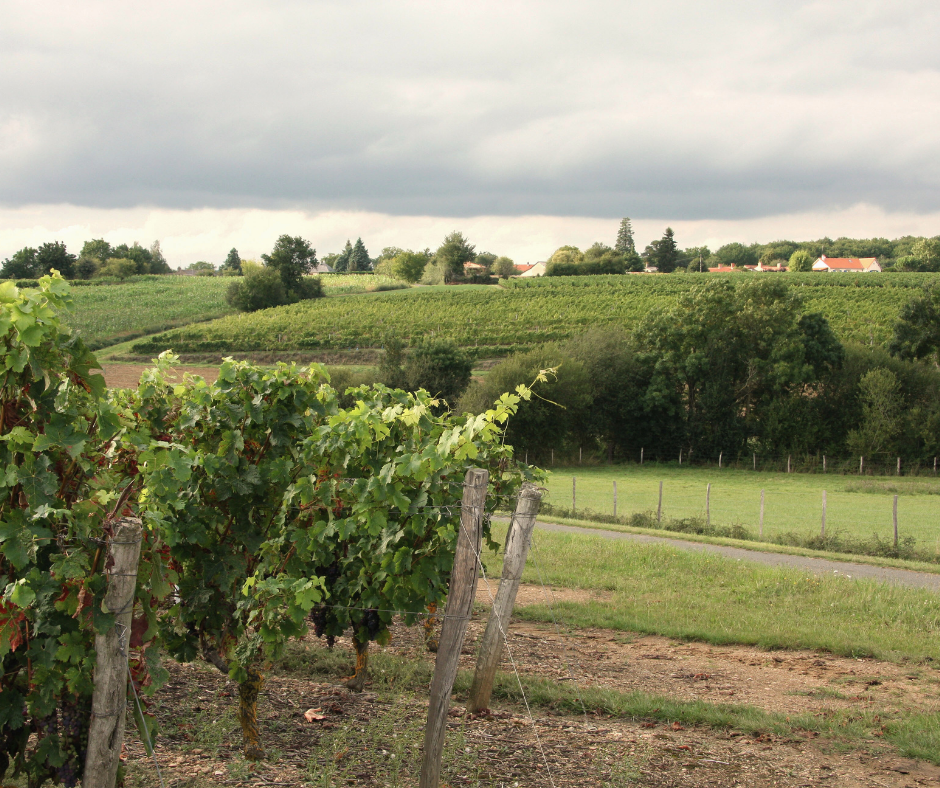 Cabernet Franc is a black-skinned grape variety—considered one of the major black grape varieties worldwide. Its origins trace back to the Basque country of southwestern France. Historically, it was prevalent in the Bordeaux region, but it has since found its way to other wine regions around the globe. The Loire Valley in France—in particular—is revered for its distinctive expressions of Cabernet Franc. It especially beloved from areas like Chinon and Bourgueil.
Cabernet Franc is known for its adaptability to various climatic conditions but is particularly well-suited for cooler climates. In these conditions, it often retains higher acidity—resulting in a fresher, crisper wine compared to its more famous relative, Cabernet Sauvignon. Its early ripening nature also makes it more forgiving in regions with shorter growing seasons or unpredictable weather during harvest times.
In cooler climates, Cabernet Franc is more of a light bodied red wine with pronounced aromatics—although it can also be a medium bodied red wine depending on growing conditions. The flavor profile is often characterized by red fruit flavors, predominantly raspberry, red cherry, and sometimes blackcurrant.
There are also characteristic notes of bell pepper or freshly mown grass, as well as hints of black tea, graphite, and violet. Depending on oak aging and winemaking techniques, there can also be traces of tobacco, bay leaf, and other herbs.
Pair it with…
Cabernet Franc is versatile when it comes to food pairings due to its medium body and pronounced acidity. It pairs beautifully with poultry, red meats—particularly when prepared with herbs—, softer cheeses, and the dark green fall veggies we often add to salads and stews.
If in search of the perfect wine to serve on Thanksgiving, look no further! Pinot Noir is traditional, but we love the cherry notes of a Cab Franc for the holidays.
Rioja (Tempranillo grape)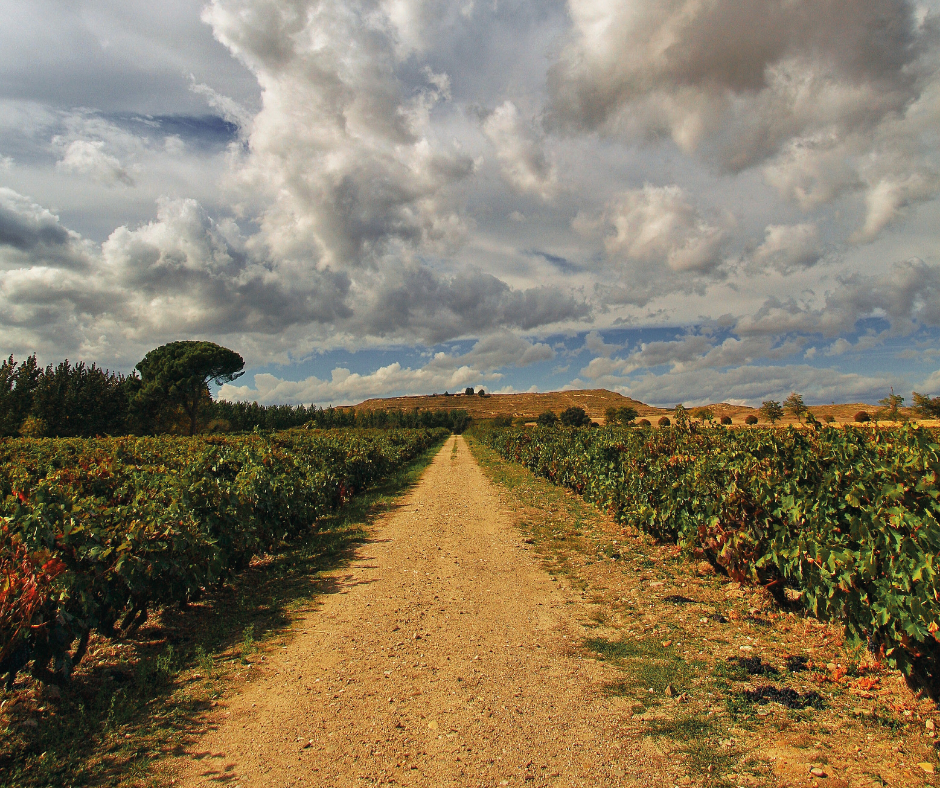 The emblematic wine of Spain, Rioja, finds its essence in the Tempranillo grape. Grown in a continental climate with clay, limestone, and alluvial soils, Riojas often boast notes of red fruits, dried fig, tobacco, and vanilla—often owing to oak aging.
Depending on their age, Rioja wines can range from fresh and fruity aromatic notes in younger wines ("Crianza") to more leather, tobacco, and dried fruit notes in aged versions ("Reserva" and "Gran Reserva").
Pair it with…
Rioja is another wine that pairs well with lamb dishes. Consider sipping a glass alongside paellas, chorizo, and other Spanish cuisine, too.
Cabernet Sauvignon (New World, like from Napa Valley or Chile)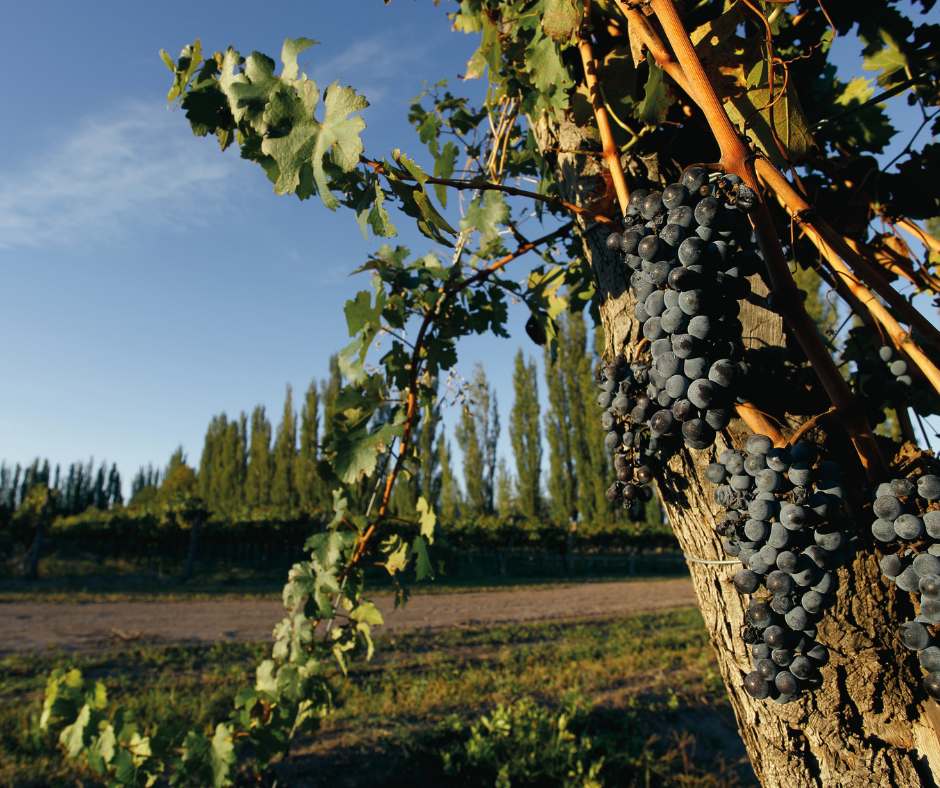 While Cabernet Sauvignon has its origins in Bordeaux, its adaptability has seen it flourish in New World regions like Napa Valley and Chile. In these warmer regions, the grape ripens fully—producing bolder flavors. In New World expressions, expect cherry, blackcurrant, and sometimes eucalyptus or mint.
The wines often have a full body, high tannins, and a noticeable oak influence—bringing vanilla and toast notes. Oak aging imparts additional layers of vanilla to these already complex wines.
Pair it with…
Cabernet Sauvignon is ideal with grilled steaks, braised short ribs, and hard cheeses.
Merlot
Next on our list of red wines for fall and winter is Merlot. Merlot is another classic Bordeaux grape, but it's also widely grown throughout the world—including in regions of the USA, Chile, and Australia. Merlot is typically smoother than Cabernet Sauvignon—with plush flavors of plum, black cherry, and sometimes chocolate or bay leaf.
Pair it with…
Merlot pairs well with roasted poultry, pork dishes, and pastas with red sauce.
Malbec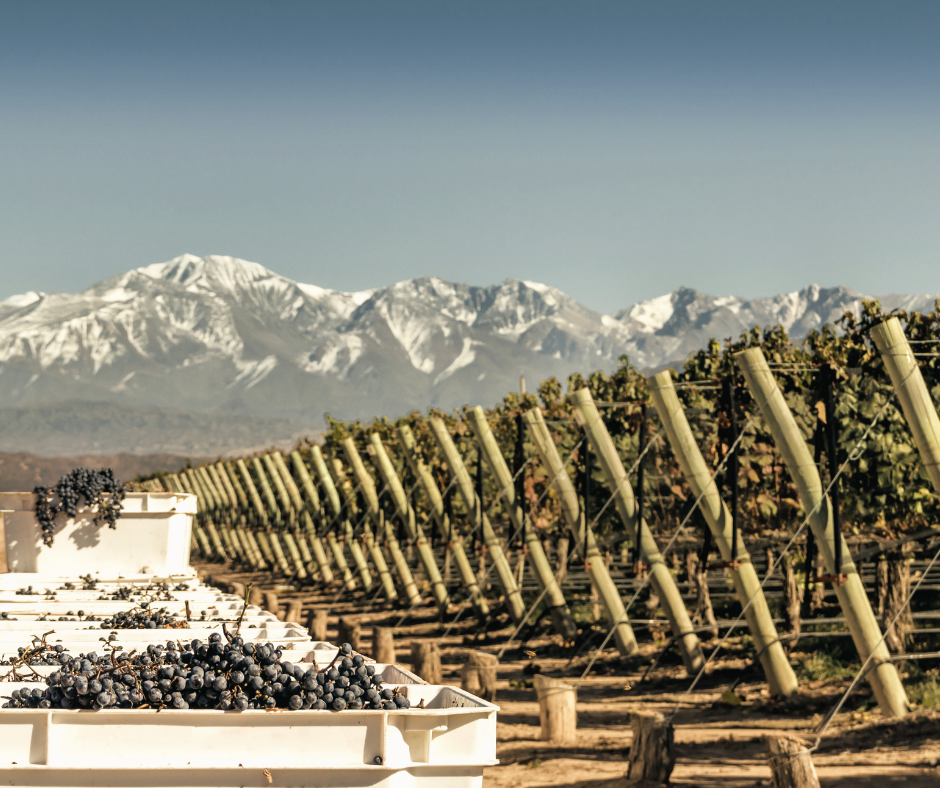 Though it originated in Bordeaux, Malbec found its true calling in the high-altitude vineyards of Argentina. The grape thrives in these sunny, elevated terrains—producing wines teeming with dark fruit flavors, plums, blackberries, and violet undertones.
Pair it with…
Pair this red wine with grilled meats, especially beef, empanadas, and black bean dishes.
Port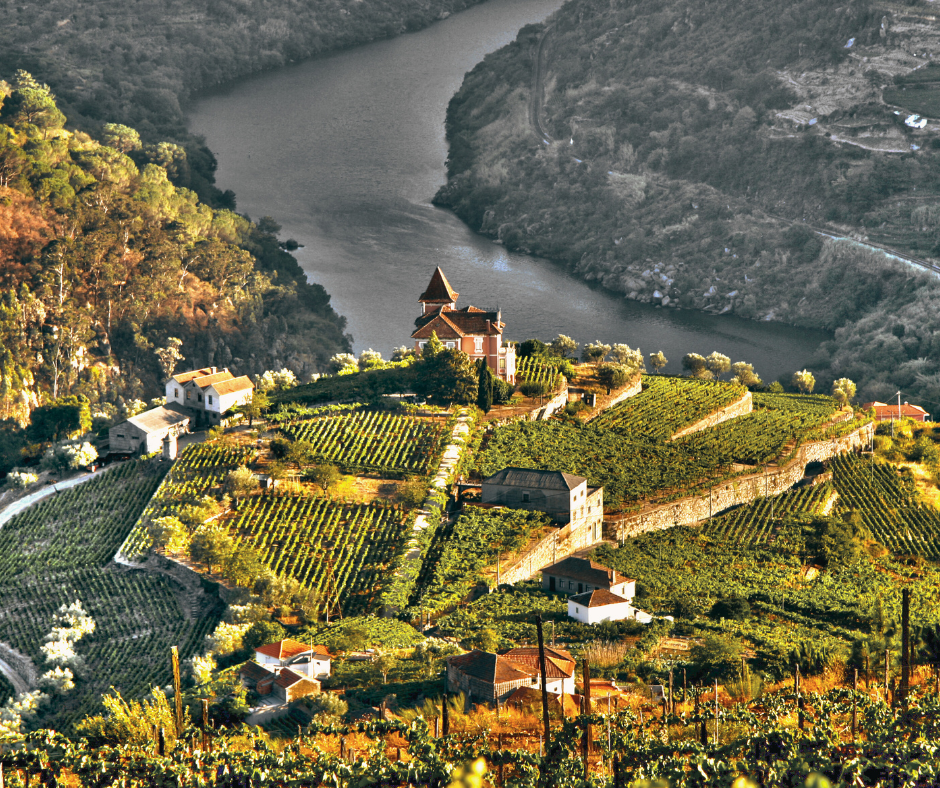 A fortified wine from Portugal's Douro Valley, Port is made from a blend of indigenous Portuguese grapes—including Touriga Nacional, Touriga Franca, and Tinta Roriz. The hot, dry climate and schistose soils of the region yield wines with notes of raisin, fig, chocolate, and varying sweetness levels. It is typically consumed either as an after-dinner treat or paired with desserts. It's a bit polarizing, so take a small sip first!
Pair it with…
Enjoy a glass of port with chocolate desserts, blue cheeses like Stilton, nuts, and dried fruits.
Chardonnay (with oaky or buttery notes)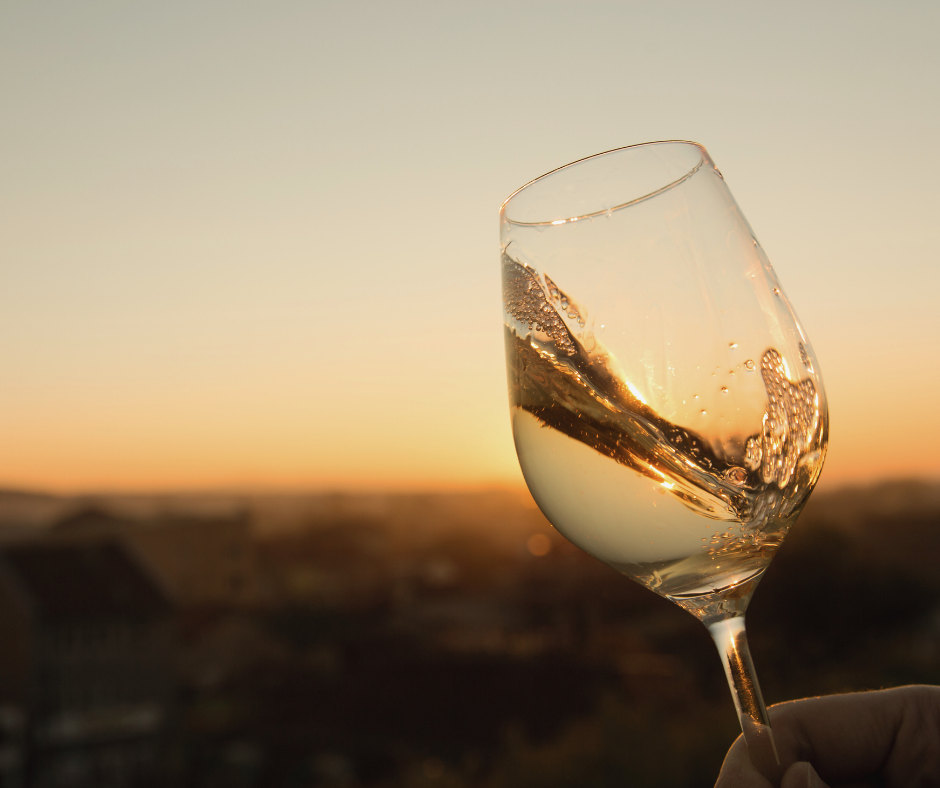 Arguably the world's most popular white wine grape, Chardonnay's chameleon-like nature means it reflects its terroir vividly. In cooler climates, it leans towards citrus and mineral flavors, while warmer regions evoke riper fruit flavors. As for styles with oaky or buttery notes, expect flavors of ripe apple, pear, vanilla, and sometimes a characteristic note of butter or toast.
Pair it with…
Enjoy a glass of Chardonnay with seafood dishes like lobster and crab, roasted chicken, and creamy pastas.
Chenin Blanc
Typically a zesty, zingy summer wine, Chenin Blanc adapts well to the fall season. Take a sip and you might be transported back to your apple picking adventure last weekend! Chenin Blanc originates from the Loire Valley in France. The wine produced from this grape can range from dry to sweet, still to sparkling—making it suitable for consumption year-round, including in the fall and winter.
Chenin Blanc often presents flavors and aromas of green apple, pear, quince, and sometimes honey. When aged or affected by botrytis (noble rot), it can develop richer, more complex flavors like apricot, beeswax, and even ginger or saffron. Its naturally high acidity means it can provide a refreshing counterpoint to rich winter dishes.
Pair it with…
Pair a dry Chenin Blanc with hearty soups or salads, roasted harvest veggies, and creamy dishes, such as risottos or pasta with Alfredo sauce.
Enjoy an off-dry or sweet Chenin Blanc with spicier dishes—including Asian cuisines with a hint of sweetness or heat. It's also a great match for dishes with fruit components, like a pork roast with apple sauce.
Try a sparkling Chenin Blanc alone as an aperitif or paired with appetizers like baked brie or smoked salmon canapés.
Viognier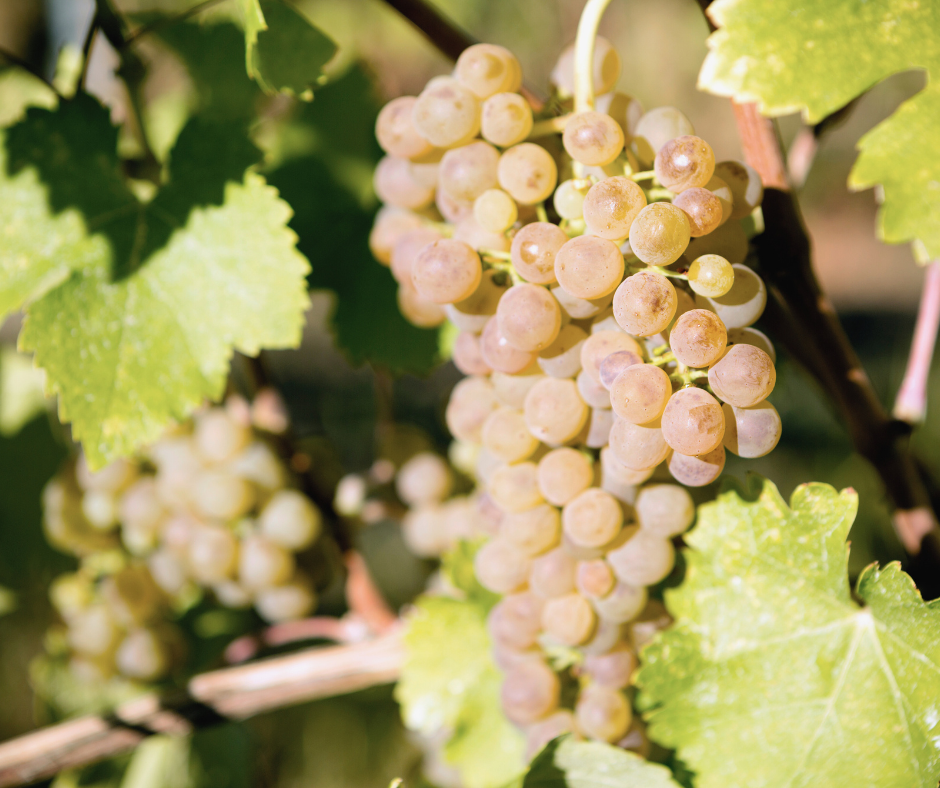 Usually grown in warmer climates, Viognier is a white grape known for its aromatic intensity. Expect an intense floral scent with notes of peach, apricot, and sometimes honeysuckle or jasmine. The wines are typically medium to full-bodied with a soft, round texture.
Pair it with…
Pair this winter wine with roasted chicken, creamy curries, and dishes with a hint of sweetness.
Sauternes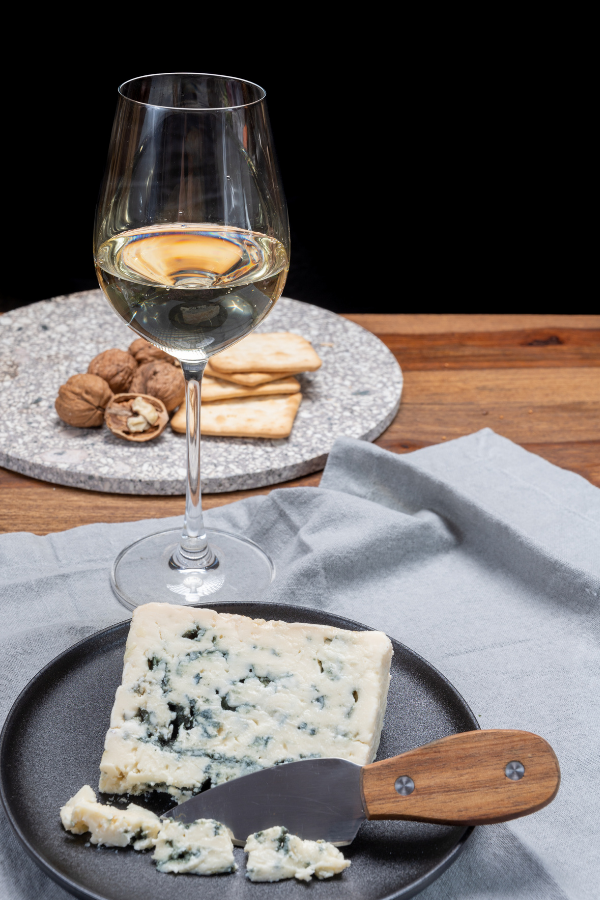 This sweet, golden nectar from Bordeaux owes its uniqueness to the "noble rot" (Botrytis cinerea) that affects the grapes—concentrating their flavors. With a luscious mouthfeel and notes of honey, apricot, and almonds, Sauternes is an exceptional wine that is often reserved for special occasions or delectable pairings.
Pair it with…
Enjoy Sauternes on a holiday. Pair with strong flavors like blue cheese or rich foods like pâté and the cured meat on your charcuterie board.
Our Final Thoughts on Fall Wines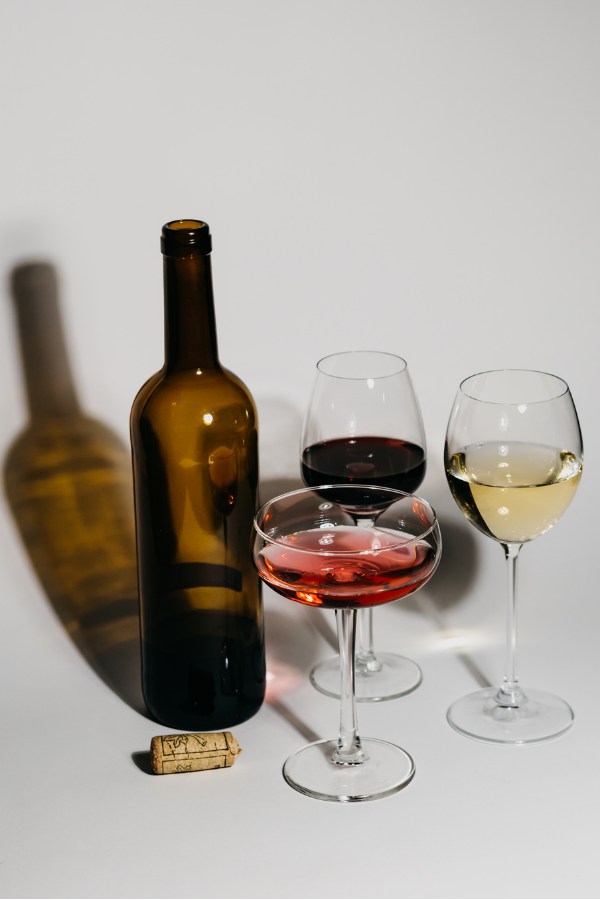 When selecting wines and food pairings, it's essential that you first consider personal preferences and those of your guests. Taste is subjective, and the best wine is one that you enjoy. Also, wines from various regions can have diverse profiles, so don't be afraid to experiment and find which best suit your palate!