From Critic to Creative Director: Career Paths for Art History Majors
Many students ask themselves, "Is my art history degree worth the money and time spent?" They wonder which roles are available beyond teaching art history at a prestigious university or capturing a coveted museum curator position. Art history graduates possess a unique set of skills that encompass both the analytical and the creative. Their training prepares them to approach problems critically, to conduct research, to understand cultural contexts, and to communicate effectively. As a result, there are various career paths available to art history majors—whether they hold a bachelor's, master's, or doctorate degree. Because certain roles—like curators and professors—are incredibly competitive, some argue that the art history career outlook is grim. However, these career paths go far beyond the museum jobs most art history graduates yearn for. From a gallery registrar to a history preservation specialist, read on to learn where in the art history field your passions might take you.
Potential Career Paths for Art History Students
Beyond museums and galleries, many art history graduates also find success in fields indirectly related to art like business, law, and public relations—leveraging their analytical, research, and communication skills. While some of these roles might require further specialization or additional degrees, the foundational skills acquired in art history programs can offer a significant advantage and unique perspective in these fields.
Of course, it's always advisable for individuals to seek internships, workshops, or further studies that align with their specific career aspirations. Below, we list a few art history careers that begin with a Bachelor's degree. We have broken them down by industry.
Museum and Gallery Careers
Curator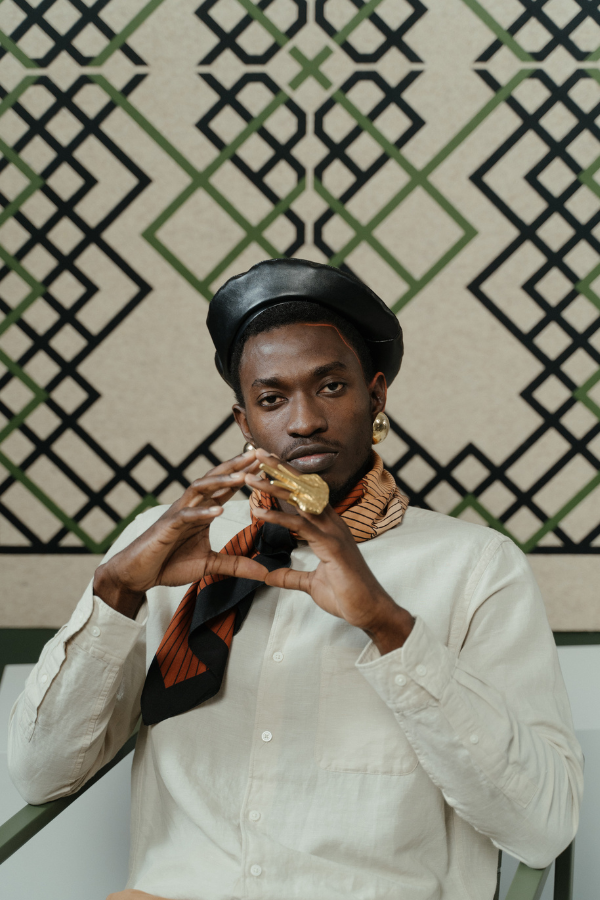 Curators oversee the collection, exhibition, and interpretation of artworks or artifacts in museums. Typically, a museum, library, or foundation curator will need either a Master's or Ph.D. in art history, archaeology, or a related field.
In terms of experience, curators usually have several years working in museums, often starting in lower-level positions. Those passionate about art, history, and educating the public will likely enjoy working as curators. Though the field is highly competitive—especially for prestigious institutions—obtainingan art history degree is a great first step.
Collections Manager
A collections manager handles the care, documentation, and storage of artworks in a collection. Collections managers were often art history majors in university. Most have Bachelor's or Master's in art history, museum studies, or a related field.
In terms of experience, many collections managers have previously worked in other museum roles—handling artifacts, or cataloging. Detail-oriented art history graduates with organizational skills might enjoy this career. However, it is moderately competitive.
Exhibition Designer
Next on our list of art history careers is exhibition design. Exhibition designers focus on the design and oversight of exhibit layouts and installations. They often possess a bachelor's or master's degree in design, museum studies, or a related field. Having a background in design and experience with museum installations is essential.
Creative individuals with a keen understanding of space and user experience tend to excel in this role. The level of competitiveness can range from moderate to high—depending on the institution.
Museum Educator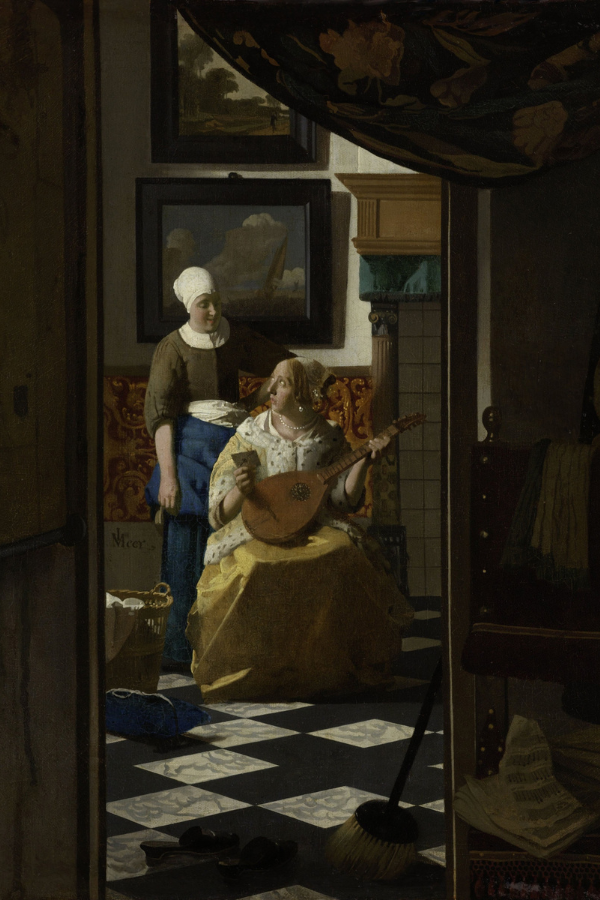 Another option for art history majors is museum education. Museum educators design educational programs, tours, and materials tailored for museum visitors. Typically, they have a bachelor's or master's degree in art history, education, or museum studies. Those with a background in education or public engagement are most suited for this role. The job field can be described as moderately competitive.
Registrar
Next on our list of art history jobs is working as a registrar for a gallery or foundation. Registrars manage the intricate logistics of art transportation, insurance, and loans. Most hold a bachelor's or master's degree in art history, museum studies, or a related field.
The role demands meticulous attention to detail and superior organizational skills—with previous experience in a museum setting being a considerable advantage. This field is moderately competitive.
Academic and Research Careers
Art Historian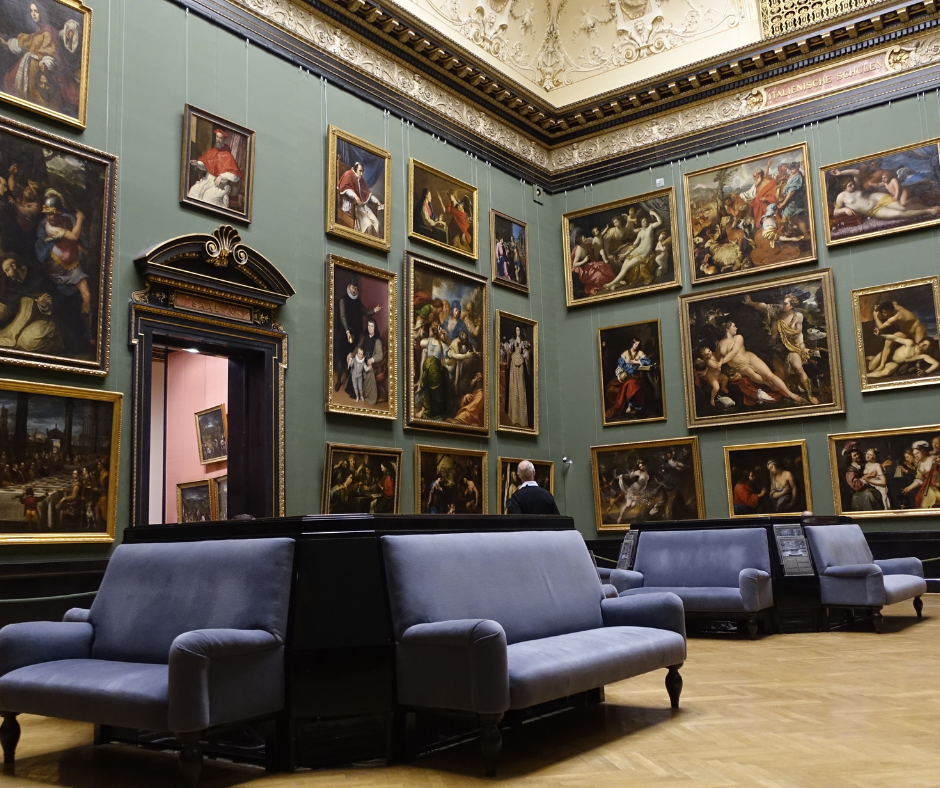 Art historians are scholars who research and write about art movements, artists, and specific artworks. A Ph.D. in art history or a related discipline is standard for this role, but some art historians work in the field with an Art History Master's degree instead.
Art historians often specialize in particular eras or regions and are passionate about deep research and sharing their knowledge. The field of art history research is highly competitive—especially for those specializing in niche areas.
University or College Professor
Professors in the realm of art history not only teach courses but also conduct research and publish their findings. A Ph.D. in art history or a related field is essential. Those who are passionate about teaching and academic research are most suited for this role. However, the academic job market is highly competitive—especially for tenured positions.
Research Assistant
Research assistants are vital contributors to academic or institutional research projects. The educational requirements can vary, but a bachelor's or master's degree is common—depending on the scope of the research. Those early in their career or still studying often take up these roles to gain research experience. The job field is of moderate competitiveness.
Art Market Careers
Art Dealer or Gallerist
Art dealers operate in the dynamic world of buying, selling, and representing artists, often running their galleries. While many have a bachelor's or master's degree in art history or business, industry connections are paramount. Entrepreneurial individuals with a passion for art and sales find this role especially appealing. However, the art market—especially at its high end—is highly competitive.
Auction House Specialist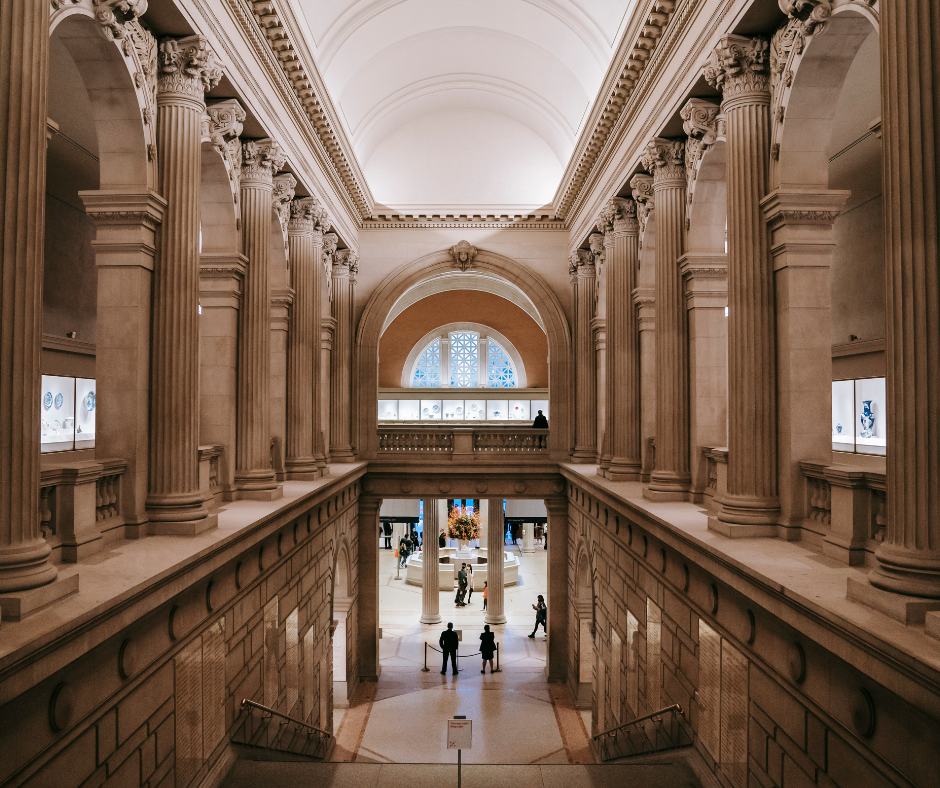 These specialists evaluate, authenticate, and facilitate the sale of art pieces. A bachelor's or master's degree in art history or a related field is common. Familiarity with the art market and previous appraisal or curatorial experience is crucial. The field is highly competitive, particularly for renowned auction houses.
Art Appraiser
Art appraisers are tasked with assessing the value of art for various purposes. They typically have a bachelor's degree in art history and often need specific appraisal courses or certification. Knowledge of the art market and previous appraisal experience is beneficial. The job market can range from moderately to highly competitive.
Publishing and Journalism
Art Critic
Art critics provide informed reviews and critiques of art exhibitions and works. They often have a bachelor's or master's degree in art history, journalism, or a related field. Writing skills and an analytical perspective are prerequisites. The field is highly competitive—particularly for major publications.
Editor
Editors ensure content quality and consistency for publishers, especially those focusing on art-related content. They usually possess a bachelor's or master's degree in art history, literature, journalism, or a related field.
For example, DesignDash's editor studied Art History at the undergraduate level. Experience in writing and editing is fundamental, and the field is highly competitive—especially for prestigious publishers.
Public and Nonprofit Sector
Cultural Program Coordinator
These coordinators plan and organize cultural events and programs. They typically have a bachelor's degree in art history, cultural studies, or event management. Those with superior organizational and management skills find this role most fulfilling.
Art Consultant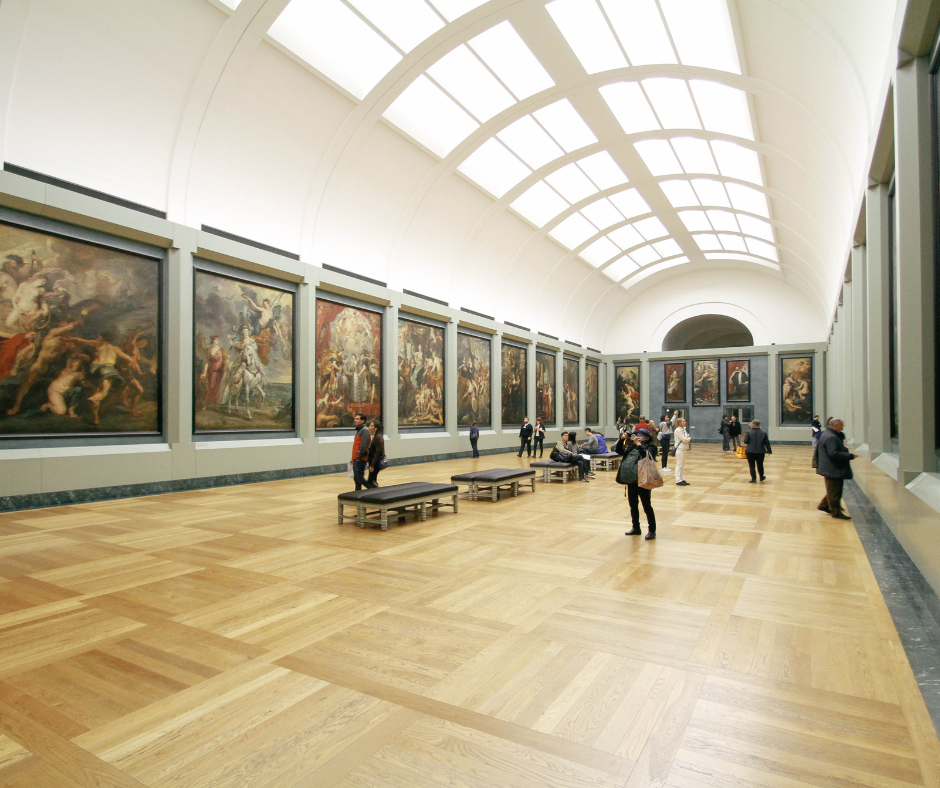 Art consultants offer guidance to clients, often corporate ones, on art acquisitions and placement. A deep understanding of art and its market is essential. Those who combine art knowledge with business acumen excel in this role.
Historic Preservation Specialist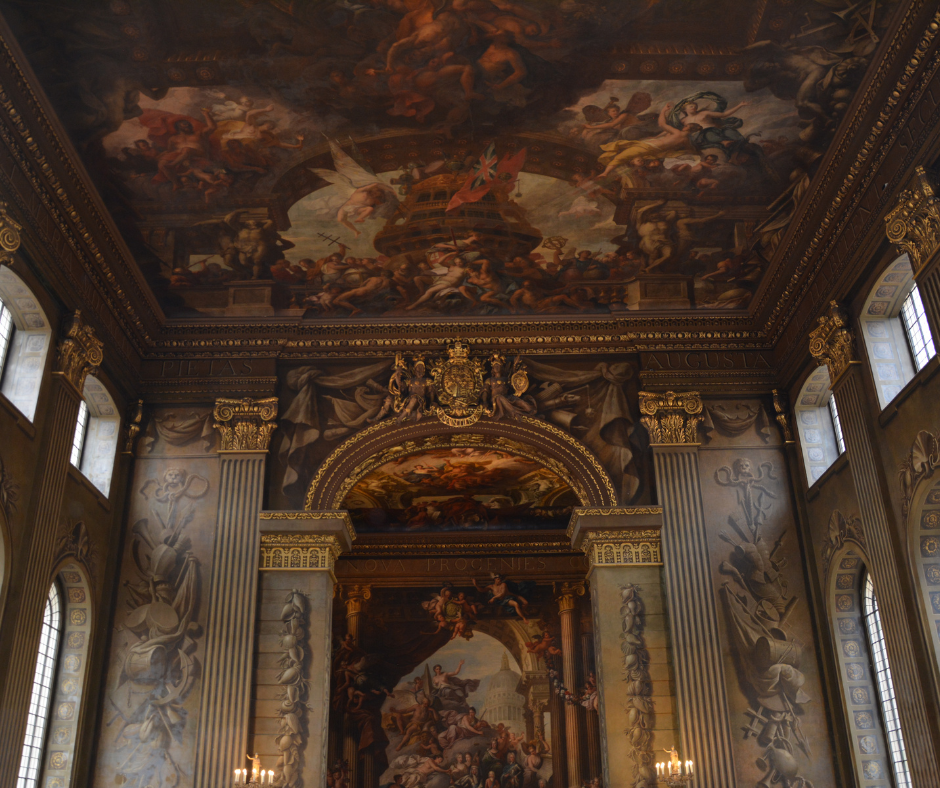 These specialists work towards preserving, documenting, and promoting historic sites. Their work often involves research, documentation, and collaboration with various stakeholders to maintain the cultural and historical significance of sites.
Historic preservation specialists typically obtain a Master's degree or higher to ensure they have comprehensive architecture and art history knowledge.
Art Libraries and Archives
Art Librarian
Art librarians manage specialized collections in art libraries. They aid researchers and maintain related materials. Typically, an art librarian was an art history graduate at the undergrad level and studied library science at the graduate level.
Archivist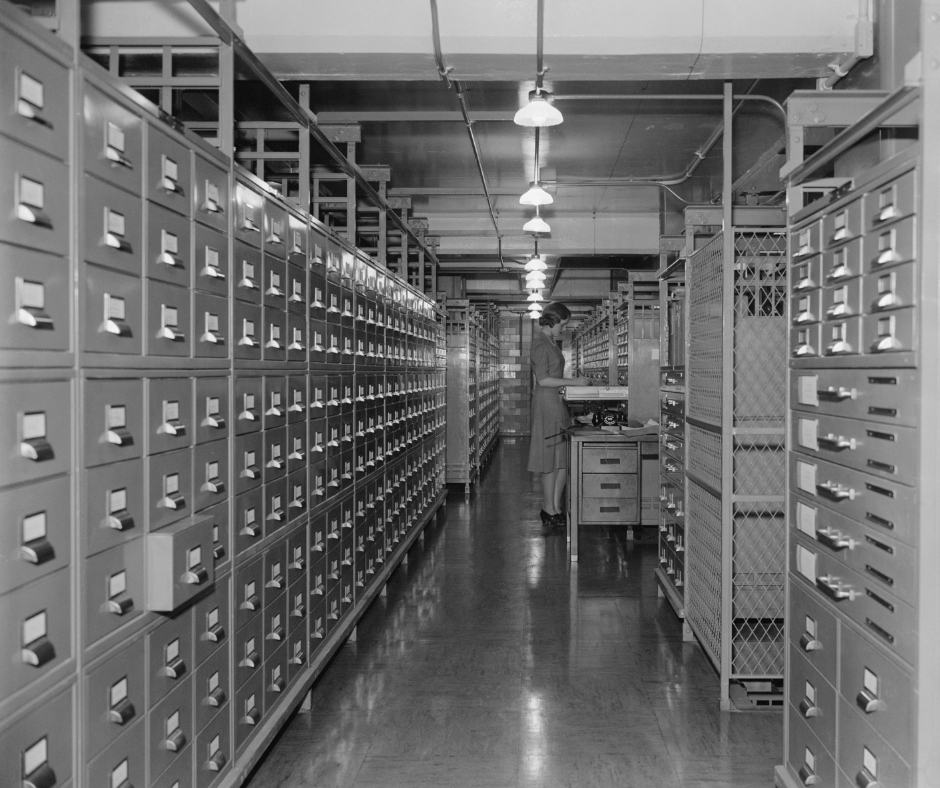 Another art history career to consider is working as an archivist for a gallery, museum, or institution. Archivists ensure that documents and artworks are preserved and accessible for future research. They typically have specialized training in archival science—often combined with a background in art history or a related field.
Commercial Sector
Art Advisor
These professionals guide clients in purchasing and investing in art. A comprehensive understanding of art—combined with market knowledge—is essential. Art advisors or consultants typically act as a go-between for private collectors and art galleries or other arts organizations.
Creative Director
Creative directors steer the visual and conceptual direction of projects, often in advertising or media agencies. Their role demands a blend of artistic vision and leadership skills. Educational requirements and experience vary widely from one organization to the next. However, some art history professionals do pursue these types of roles.
Art Insurance Specialist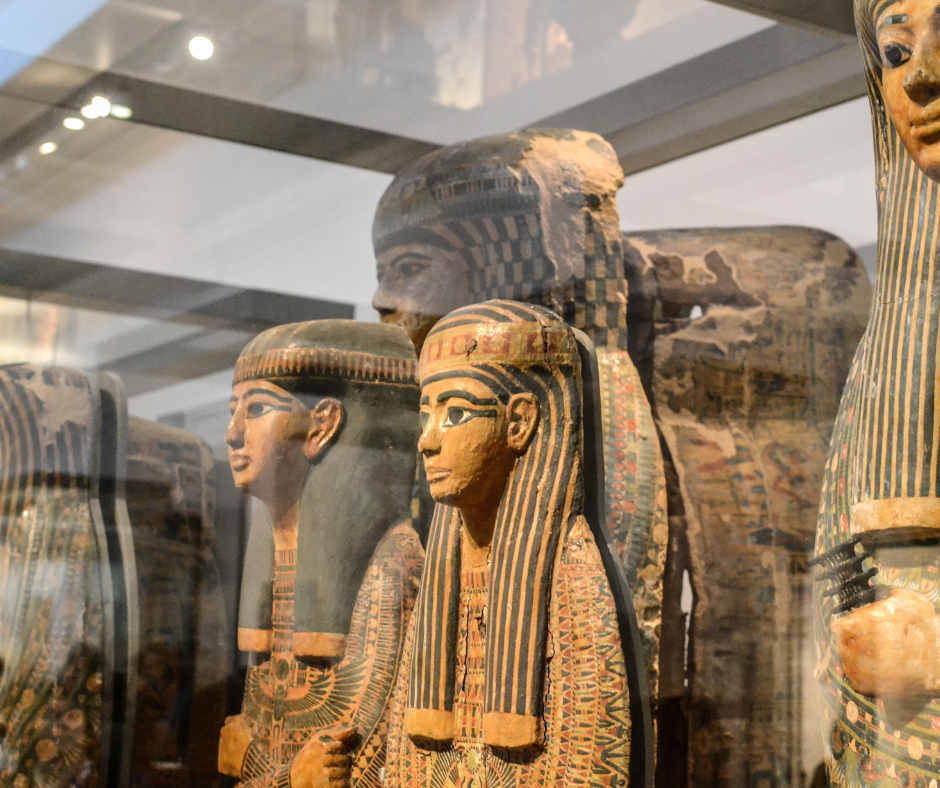 An Art Insurance Specialist operates at the intersection of the art world and the insurance industry. They specialize in evaluating, insuring, and managing claims related to artworks. Their expertise is crucial because the value of art can be highly subjective and can vary based on a multitude of factors including historical significance, artist reputation, provenance, and current market trends.
A foundational degree in Art History, Fine Arts, or a related field can be beneficial for understanding the art market and the nuances of different artworks. Conversely, a degree in Business, Finance, or Insurance can provide insights into the intricacies of the insurance industry. Some art insurance specialists may pursue further studies in Art Law, Arts Administration, or Appraisal Studies. Additionally, courses or certifications in insurance can be invaluable.
Given the need to accurately value artworks, training and certification as an art appraiser can be extremely beneficial. Organizations like the American Society of Appraisers or the International Society of Appraisers offer specialized training and certification for art appraisers.
Who Would Enjoy Working as an Insurance Specialist?
Art insurance specialists often liaise between artists, gallery owners, collectors, and insurance providers, making clear and effective communication vital. Evaluating the value of art, understanding insurance policies, and assessing claims require strong analytical skills.
Of course, a genuine interest in and appreciation for art can be a driving factor in this career—helping the specialist understand the emotional and cultural significance of artworks beyond their monetary value. Art history knowledge is key when determining the value, condition, and provenance of art objects—as are research skills.
Education and Outreach
Art Therapist
Art therapists use the creative process to help individuals express and understand emotions—often in therapeutic settings. They typically have a background in therapy or psychology combined with art training. In some cases, art therapists also work as art teachers or elsewhere in the visual arts.
Community Art Program Director
These directors develop and manage art programs for community engagement. Their work aims to make art accessible and beneficial to a broader audience. A Community Art Program Director typically oversees art programs intended for community engagement—ensuring that the arts are both accessible and meaningful to a wide range of individuals. The education and experience required for this role can vary based on the specific needs of the organization and the community it serves.
At the very least, many Community Art Program Directors hold a bachelor's degree in a relevant field. This can include degrees in art, art education, arts administration, cultural studies, community development, or even nonprofit management.
Some directors might have a master's degree in arts administration, art education, community arts, or a related field, especially if the position demands a more strategic or leadership-oriented role. This advanced education often equips them with skills in program development, grant writing, organizational leadership, and community.
Experience in developing, implementing, and managing programs is crucial. This might include designing curricula, planning events, or coordinating workshops. It's beneficial for the director to have prior experience working directly with communities—understanding their unique needs, and fostering relationships with local stakeholders.
Many community art programs rely on grants and donations for funding. Experience in securing funds, budgeting, and managing financial resources can be a considerable advantage.
Art Education Coordinator
These coordinators work in institutions like museums or schools—designing and implementing art education programs for various age groups. They blend teaching skills with a deep appreciation of art.
Art History Professor at the College or University Level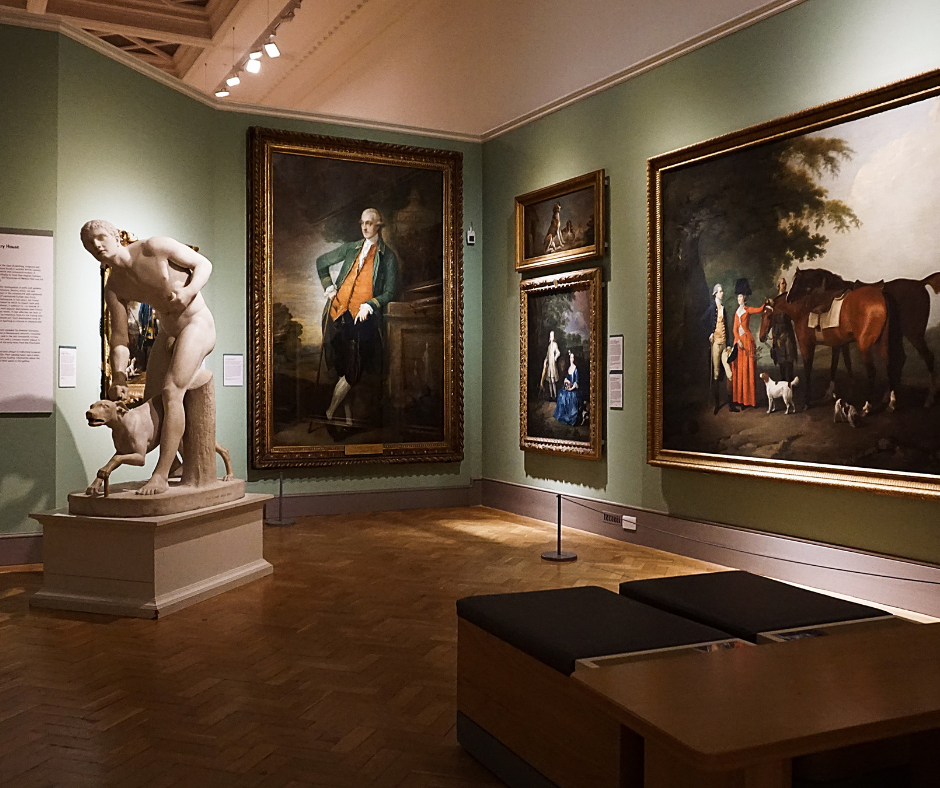 Though quite competitive when seeking this art history job from especially prestigious institutions, art history educators might find open roles at community colleges or state universities. Teaching art history can be incredibly fulfilling, but it does require certain skills and experience.
At minimum, a Master's degree from an art history program or a closely related course is often required to teach at the collegiate level. A Ph.D. in Art History is standard for full-time, tenure-track positions at universities. Earning a Ph.D. typically involves deep specialization in a particular period, movement, region, or artist, and the production of original research—usually in the form of a dissertation.
While many professors also seek a doctorate, some are able to teach through community colleges or adjunct positions with a Master's as their highest level of education.
Experience Required
Prior experience as a teaching assistant during graduate studies or as an adjunct professor can be beneficial when seeking this career in art history. Professors are often expected to contribute to the academic community by publishing articles, presenting at conferences, and potentially authoring books.
A track record of research and publication can be crucial—especially at research-focused institutions. Being involved in academic committees, attending conferences, and participating in peer reviews can be assets, too.
Art History Teacher at the High School Level
To teach high schoolers, one must study art history at an undergraduate level. Most schools will require that each teacher—at minimum—obtain a bachelor's degree in Art History, Education with a focus on art, or a related field.
In most states and countries, a secondary education teaching credential or certification is required to teach at the high school level. The process for obtaining this often involves coursework in pedagogy and a period of supervised teaching.
As part of the credentialing process, prospective teachers usually undergo a period of student teaching, where they teach under the supervision of an experienced teacher. Experience or training in classroom management can be invaluable for maintaining a productive learning environment.
While not always mandatory, ongoing professional development or attending workshops focused on teaching methodologies can be beneficial. Studying art history continually to understand how interpretations and cultural dialogues change over time is also recommended.
Beyond Galleries and Museum Work: Surprising Art History Careers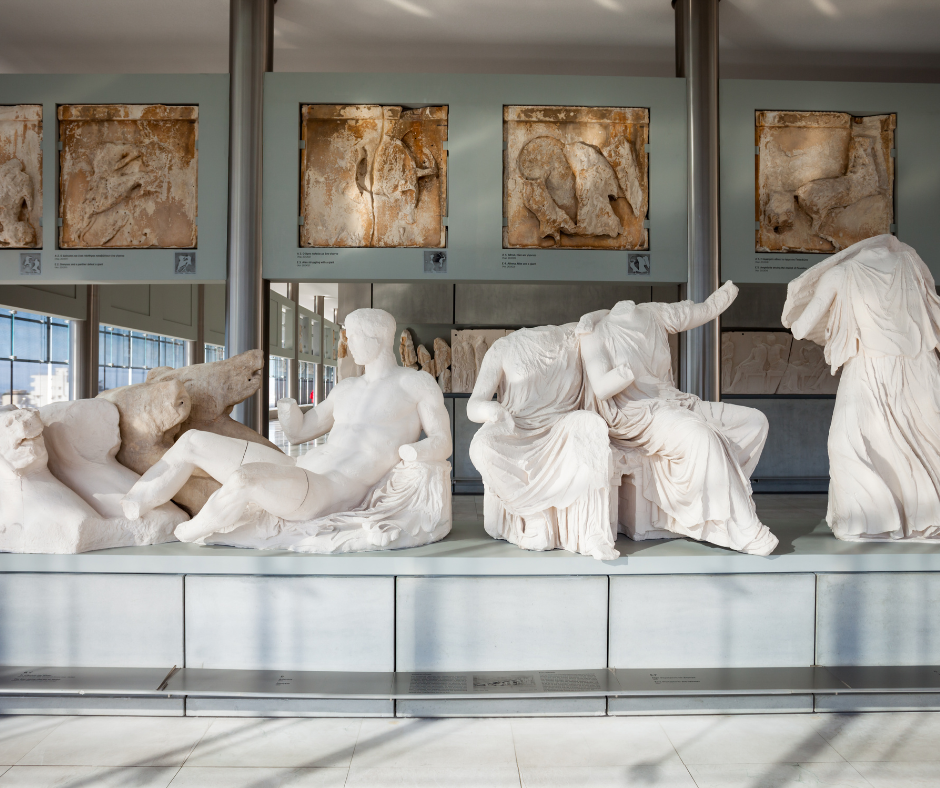 Many art history students limit their job search to museum research or teaching careers, but there is so much more available. An art history degree offers a multifaceted education that provides students with a broad range of skills—including critical thinking, research capabilities, visual analysis, and cultural understanding.
These skills can be applied across various sectors. Let's take a look at areas beyond traditional "art jobs" where an art history degree can serve as a valuable foundation or stepping stone.
Architecture
Understanding architectural history, style evolution, and the cultural significance of structures can be advantageous in architectural design and theory. Graduates might pursue a Master's in architecture or work in architectural firms in roles that leverage their understanding of historical contexts.
Urban Planning and Design
The knowledge of spatial arrangements, aesthetic considerations, and historical urban developments can be applied in city planning, landscape design, and urban development projects.
Law
Art history majors who pursue law can specialize in art law, dealing with issues like repatriation of art, copyright concerns, or heritage site preservation. Their background can be particularly beneficial in understanding the complexities of cultural properties.
Business and Marketing
The cultural and visual understanding provided by an art history degree can be applied in branding, advertising, and marketing—especially for campaigns that require sophisticated visual narratives or target culturally diverse audiences.
Non-profit and NGOs
Organizations focusing on cultural outreach, international relations, or community development can benefit from employees with a deep understanding of cultural histories and dynamics.
Diplomacy and International Relations
Cultural diplomacy roles or positions in international organizations can leverage the deep cultural understanding that art history provides. Professionals with art history backgrounds sometimes aid international police organizations as they attempt to recover pieces lost during an art theft.
Final Thoughts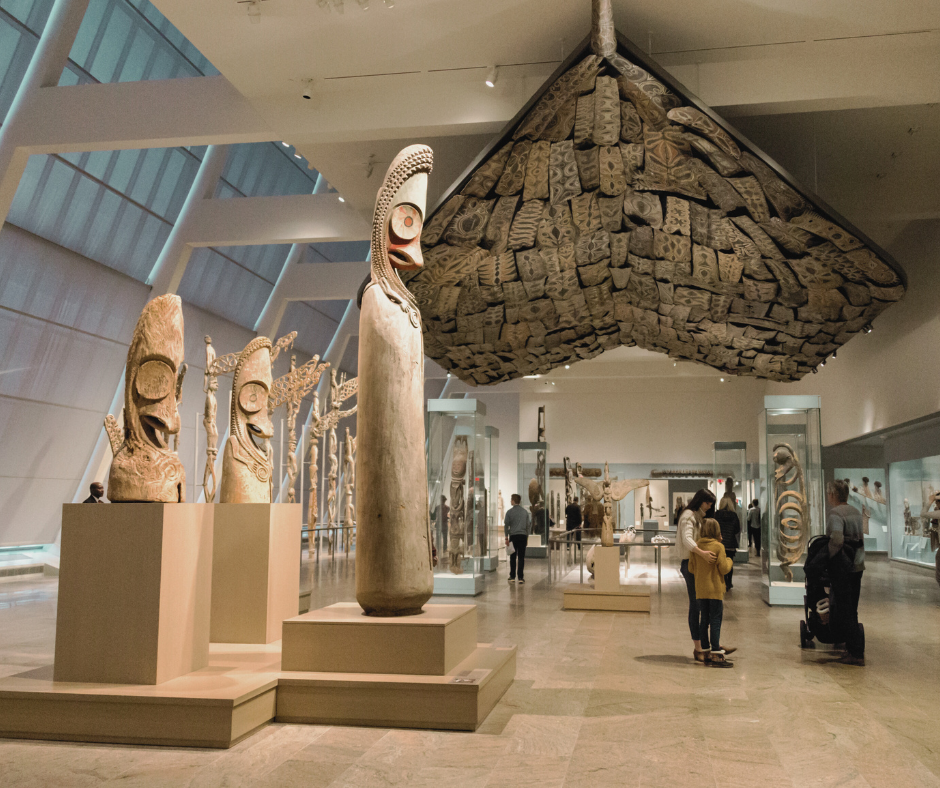 Art history graduates find themselves uniquely poised to navigate a broad spectrum of professional roles that bridges the past and the present, the analytical and the creative. From the hallowed halls of academia to dynamic international art markets, art history majors can become museum curators, art insurers, lawyers, historic preservation specialists, art buyers, diplomats, museum educators, performing arts directors, and so much more.
They venture into film, media, tourism, and even community outreach, underscoring the expansive applicability of their knowledge. The study of art history—often misconstrued as narrowly focused—actually equips its students with a diverse set of skills and perspectives, making them invaluable assets in a multitude of industries.
Their unique ability to decode visual narratives and cultural contexts ensures that the stories of human civilization—expressed through art—continue to resonate and find relevance in contemporary dialogues. Let us know where your degree takes you in the comments below.