We Have Standards: State-Specific Licensing and Certifications for Interior Designers
The interior design world is full of creativity, innovation, and ingenuity—where talented professionals craft spaces that blend form and function. However, the process of gaining an interior design license and certification is not a one-size-fits-all endeavor. Each U.S. state has its own unique set of standards and requirements for those who aspire to practice this dynamic profession. In this informative guide, we will provide you insights into the historical context of licensure, explore the role of the National Council for Interior Design Qualification (NCIDQ) examination, and provide a state-by-state breakdown of licensing and certification requirements. Read on to learn more!
The Historical Context of Licensure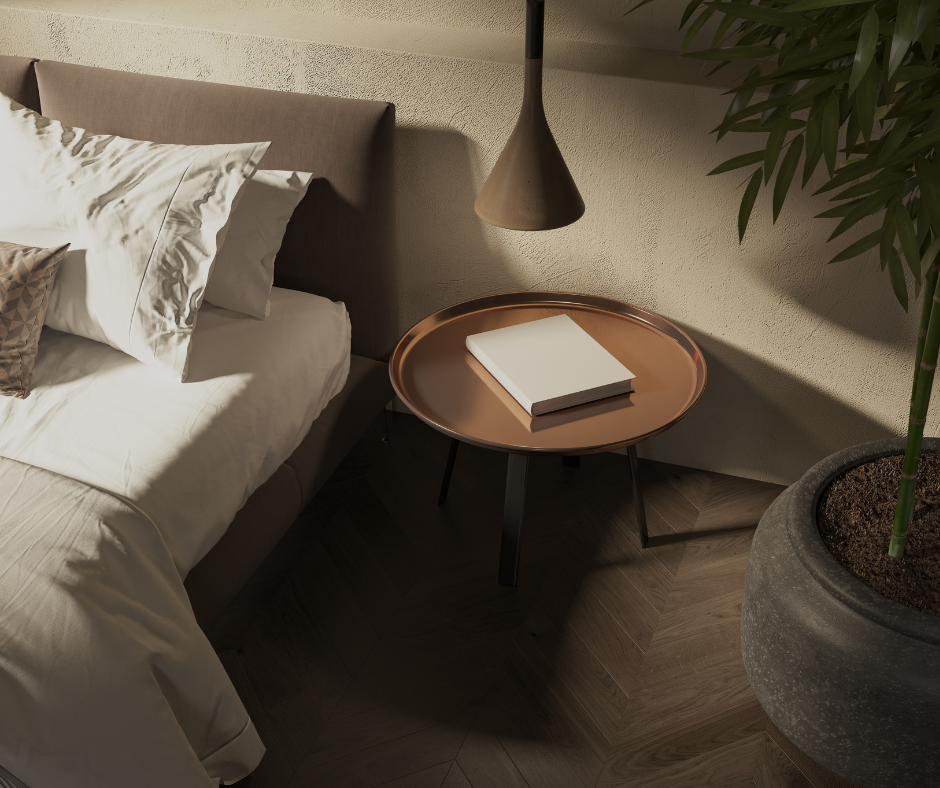 Interior design has come a long way from being an informal, unregulated profession to a recognized and esteemed field of expertise. The evolution of interior design as a recognized profession can be outlined back to the early 20th century when the practice of interior design began to gain recognition and legitimacy. This recognition was spurred by a growing awareness of the significant impact interior spaces have on our daily lives and well-being.
The genesis of state-specific interior design licenses and certifications can be attributed to the need for setting industry standards—ensuring public safety, and distinguishing professionals who possess the required expertise from those who do not. As interior design gained prominence, states started to establish guidelines and qualifications that interior designers needed to meet to practice legally and ethically.
The Role of the NCIDQ Examination
The National Council for Interior Design Qualification (NCIDQ) examination is the cornerstone of professional validation in the interior design industry. Established and managed by the Council of Interior Design Qualification (CIDQ) since its inception in 1974, this examination stands as the paragon of excellence and authority on interior design principles in the domain.
The NCIDQ examination is a comprehensive assessment that comprises three parts: the Interior Design Fundamentals Exam (IDFX), the Interior Design Professional Exam (IDPX), and the Practicum (PRAC). This examination evaluates the knowledge and skills required for creating functional, innovative, and safe design spaces.
Interior designers seeking to become licensed or certified must complete all three parts of the NCIDQ examination—covering a wide array of topics that include human-centered design strategies, building codes and standards, public health, safety, welfare, sustainability, and more.
What Is Covered on the Exam?
The components of the examination assess a wide range of essential topics, including:
Programming & Site Analysis: Understanding the relationship between human behavior and the designed environment.
Design Communication Techniques: Effectively conveying design concepts and ideas and ensuring project coordination
Life Safety and Universal Design: Ensuring interior spaces are safe and accessible for all.
Interior Building Finishes and Materials: Knowledge of materials and their appropriate use.
Technical Specifications for Furniture, Fixtures, & Equipment and Lighting: Selecting and specifying appropriate furnishings and lighting along with space planning
Construction Documents, Drawings, Schedules, and Specifications: Creating detailed construction and interior design documents.
Professional Development and Ethics: Upholding ethical and professional practice standards in the industry.
All licensed or certified designers must be well-versed in a range of crucial subjects beyond the NCIDQ examination content—including structural engineering principles, the ability to read complex building plans, color theory, and an understanding of sustainability and environmental design. These skills are essential for providing clients with functional, aesthetically pleasing, and a safe residential or commercial space that meets the highest industry standards. It also ensures the employer's added confidence.
State-by-State Breakdown of Licensing and Certification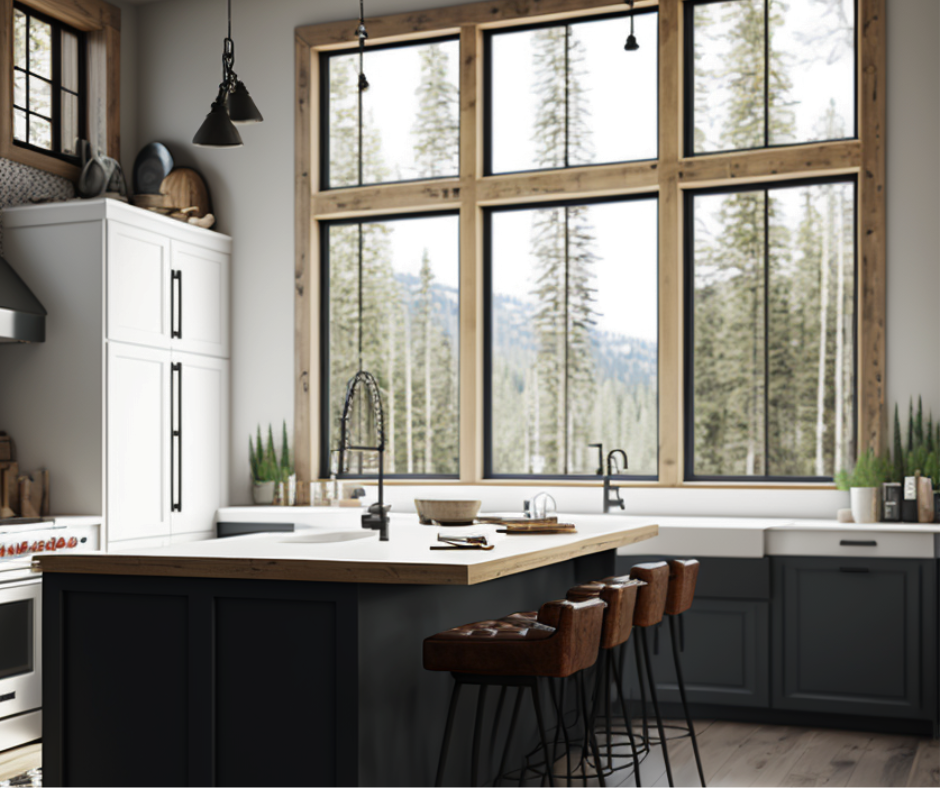 It's important to note that while some states have embraced formal licensure requirements for interior designers, others do not have any specific requirements. Below, we provide a state-by-state breakdown of the licensing and certification processes in the states that have formal regulations in place.
Alabama
In Alabama, licensed interior designers must be registered with ABRID. The board mandates that aspiring interior designers pass the NCIDQ examination—reflecting the importance of competency in this profession.
ABRID enforces stringent standards for those aspiring to be Registered Interior Designers (RIDs). This includes ensuring compliance with educational and work experience requirements with interior accreditation institutes and successful completion of the NCIDQ examination. NCIDQ-certified interior designers must also commit to ongoing professional development through annual CEUs.
California
California does not issue functional interior design licenses. Instead, it has enacted a Title Act for interior designers—granting them the designation of "Certified Interior Designer." The California Council for Interior Design Certification (CCIDC) oversees this title act—enforcing regulations and standards. To be recognized as a Certified Interior Designer in California, one must meet minimum qualifications, practical experience, and examination requirements established by CCIDC—including passing the IDEX California examination which focuses on the state's building codes.
Connecticut
Connecticut adopts a unique approach to the practice of interior design. In this state, interior designers are not mandated to obtain a traditional license. Instead, Connecticut requires interior designers to be registered with the Department of Consumer Protection if they wish to use the title "registered interior designer."
This registration process allows designers to practice their profession in the state. Additionally, the state recognizes the significance of the NCIDQ (National Council for Interior Design Qualification) exam—reinforcing the importance of knowledge and expertise in the field. To maintain this designation, registered designers must renew their registration annually—ensuring that they stay up-to-date with industry standards and regulations.
District of Columbia
Designers must hold a valid interior design license to practice their profession, with the licensing process requiring strict adherence to certain educational and examination requirements. The District of Columbia Board of Architecture, Interior Design, and Landscape Architecture is responsible for overseeing and regulating the practice of interior design.
To remain a licensed interior designer, you must fulfill a continuing education requirement—which entails completing 10 professional development units every two years. It's important to note that the District recognizes the NCIDQ examination, and applicants must have passed this exam to qualify for a license.
Florida
Interior designers must obtain state licensing—involving completion of an approved program accredited formally and passing the NCIDQ exam. A significant legislative change in July 2020 eased regulations on interior design—removing the need for prior experience and qualifications. Practitioners registered before this date could obtain a certificate of registration without re-examination. Nonetheless, adherence to local building department requirements is vital.
Georgia
Georgia operates with a title act for designers—allowing practice without state certification but limiting the use of the title "Registered Interior Designer" to certified individuals. To achieve this title, recognition of the NCIDQ examination is in place. Georgia mandates registration for certain interior design services. Applicants must hold a first professional degree from an accredited program or demonstrate equivalent education and pass either the NCIDQ or NCARB's ARE examination for eligibility.
Illinois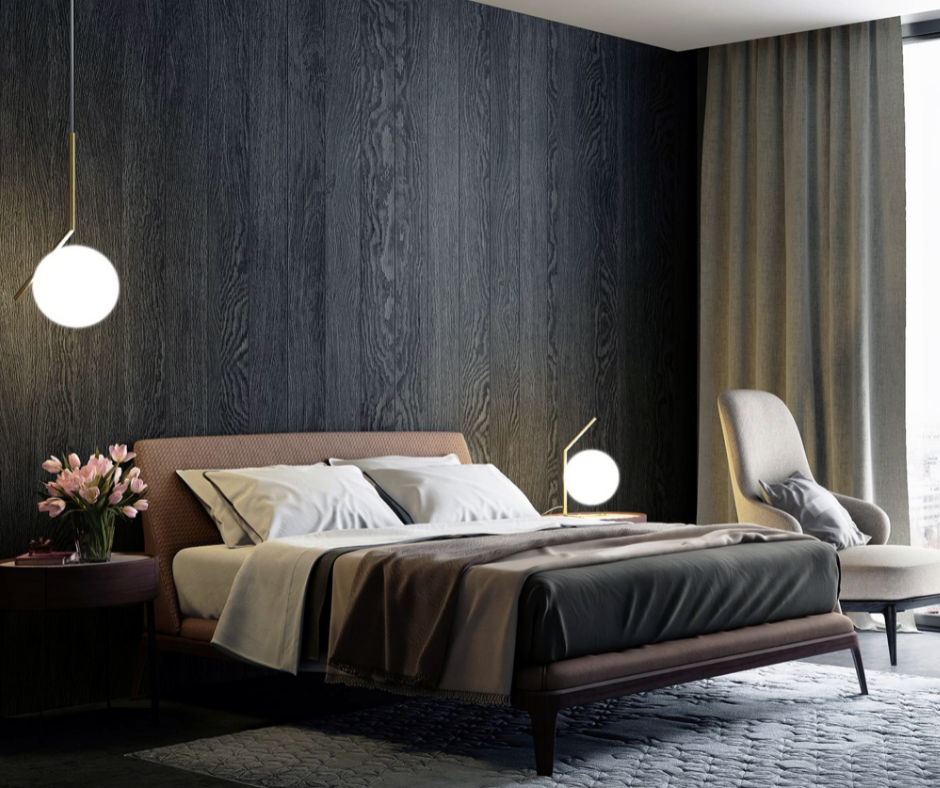 Illinois mandates registration for designers—with recognition of the NCIDQ exam by the state board. To practice in Illinois, you need an associate degree followed by four years of internship or entry-level work experience.
Alternatively, a four-year degree shortens the required internship period to two years. After accumulating six years of experience, you can take the NCIDQ exam, administered by the Council for Interior Design Qualification (CIDQ). With a minimum of a two-year associate's degree and four years of internship, you become eligible for the NCIDQ exam—with a bachelor's degree reducing the internship duration.
Louisiana
Louisiana mandates an interior design license for designers—focusing on code-based commercial spaces like offices, retail spaces, hospitals, and schools. Professionals must be licensed interior designers to ensure public safety in these settings. It's also advisable for designers working in residential contexts to seek a license. Applicants must pass all three sections of the NCIDQ exam.
Maryland
Maryland offers voluntary certification for designers. To become state-certified, candidates should pass the NCIDQ exam. They must apply for certification, pay the application fee, satisfy education and experience requirements, and pass the national design exam.
Certification is valid for two years from the issuance date. Applicants who have passed the NCIDQ exam can initiate the certification process through the online application. The Maryland Board of Certified Interior Designers certifies and regulates certified designers under state regulations and business practices.
Minnesota
Minnesota provides certification for designers, and the industry's recognized indicator or recognized examination is the NCIDQ. Certification in Minnesota is voluntary, but those who meet the state's eligibility requirements can use the title "Certified Interior Designer." To become certified, applicants must pass all three sections of the NCIDQ exam and meet CIDQ's education and experience requirements. The Minnesota Board of Architecture, Engineering, Land Surveying, Landscape Architecture, Geoscience, and Interior Design oversees these regulations to protect the public's health, safety, and welfare.
Nevada
Nevada mandates registration for qualified professionals and designers to practice, and the NCIDQ examination is the recognized standard. Interior design services can be provided through three categories: Registered, Certified, and Interior Designer/Interior Decorator, each with varying levels of authorization.
To become a Registered Interior Designer, individuals need two years of verified interior design work experience in an institution with interior design accreditation—documented through CIDQ. Passing the NCIDQ Exam is the final requirement—ensuring designers have the necessary skills and knowledge for independent practice.
New York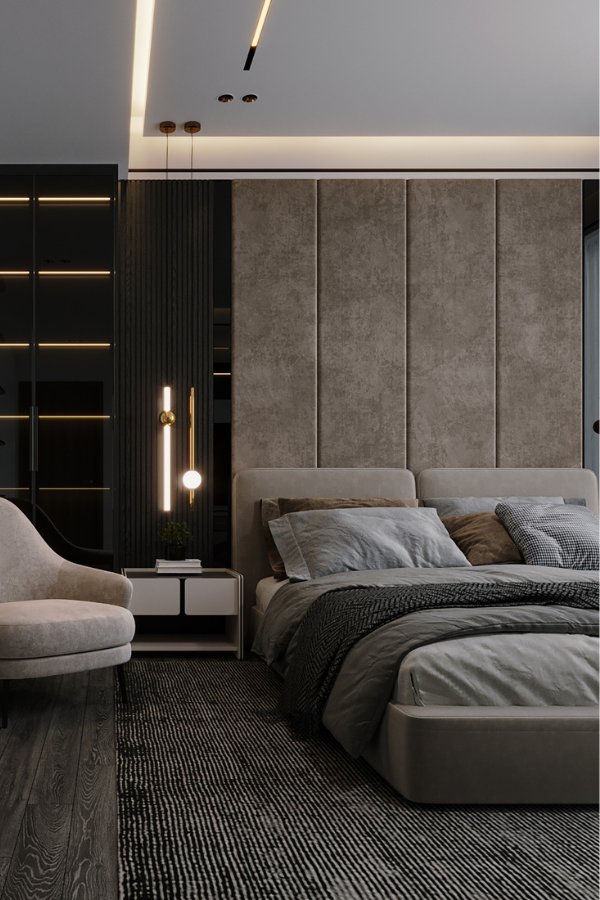 New York State mandates certification. Using the title "Certified Interior Designer" necessitates licensure. To qualify as a licensed interior designer in the state, applicants must be at least 21 years old, meet education and examination requirements, demonstrate good moral character, and pass all three sections of the Council for Interior Design Qualification (CIDQ) Examination. The CIDQ Examination comprises Fundamentals (IDFX), Professional (IDPX), and Practicum (PRAC 2.0) sections.
Oklahoma
Oklahoma mandates interior design licenses for designers. To qualify as a Commercial Interior Designer, candidates must hold a CIDA-accredited interior design degree, pass NCIDQ exams, and provide evidence of two years or 3,250 hours of acceptable training. The "Registered Commercial Interior Designer" title is restricted to those registered by the Oklahoma Board of Governors of Licensed Architects, Landscape Architects, and Registered Commercial Interior Designers.
Puerto Rico
Designers are required to be licensed and must pass the NCIDQ exam. Licensing is regulated by the Puerto Rico State Department Examining Board of Interior Designers. National certification—provided by the National Council for Interior Design Qualification (NCIDQ) exam through the Council for Interior Design Qualification (CIDQ)—is optional but available for those who have completed an accredited interior design program.
Tennessee
Tennessee enforces a title act for designers—requiring certification to use the title "registered interior designer." Minimum requirements include education—such as a 5-year CIDA-accredited degree, or equivalent, with 1 year of interior design experience, or variations thereof. Passing the NCIDQ certification is mandatory, and applicants must be at least 21 years old.
Texas
Providing interior design services in Texas is open to anyone, but using the title "interior designer" requires a government-issued license. The Texas Board of Architectural Examiners (TBAE) is responsible for regulating architects, registered interior designers, and landscape architects. Aspiring interior designers must meet TBAE's registration requirements to practice professionally and use the designated title.
Virginia
Individuals seeking to become certified designers in Virginia must meet specific requirements. These include holding a four-year degree in interior design from a CIDA-accredited school—having a minimum of two years of work experience, and successfully passing the NCIDQ certification. Certified designers in Virginia must renew their licenses every two years and complete 16 hours of on during that period.
Will You Seek Certification?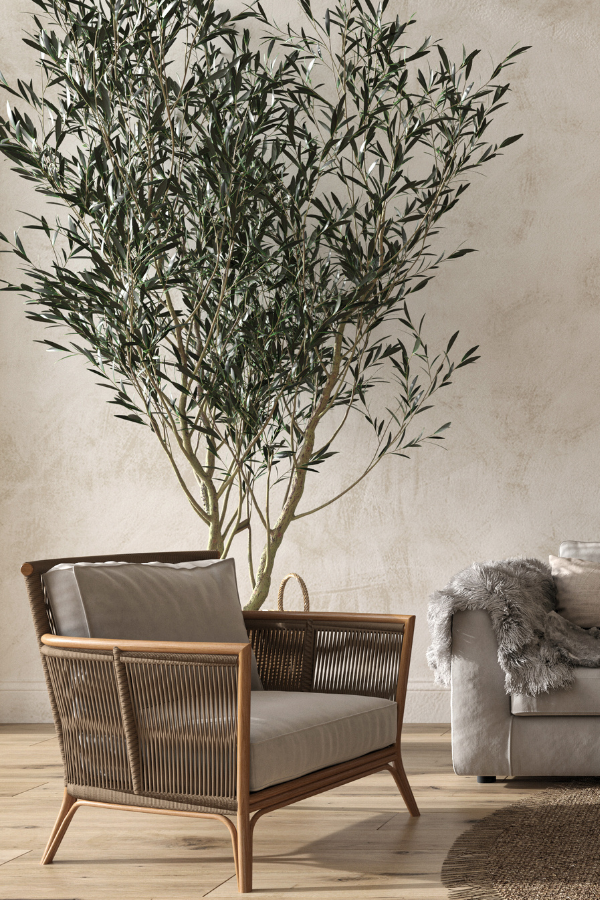 The route to becoming a licensed and certified interior designer is a multi-faceted journey that varies significantly from state to state. Understanding state-specific requirements and adhering to them is essential for professionals in the field. We encourage aspiring interior designers to consider licensing and certification to not only enhance their credibility but also contribute to the continued growth and recognition of the interior design profession.
If you are an interior designer navigating this complex landscape, share your experiences and insights in the comments below. Your knowledge and expertise can be a valuable resource for fellow professionals in the field.
By Anila Hasnain.