African Architects Transforming the Built Environment
In Africa—a continent rich in history, culture, and diversity—the architectural landscape is undergoing a profound transformation. Modern and contemporary African architects are at the forefront of this evolution—seamlessly blending tradition with innovation and shaping cities that reflect the vibrancy and uniqueness of their heritage. In this article, we will explain to readers the fundamental role played by these architects in redefining the built environment—exploring historical contexts, contemporary African architecture trends, and the challenges and opportunities that lie ahead.
The Landscape of African Architecture
Historical Context
The historical context of African architecture—influenced by early structures built in Mali and the colonial buildings found in North Africa—is a mosaic of diverse styles. Notable landmarks—such as the Great Mosque of Djenne in Mali and the historic architecture of Morocco—exemplify this rich heritage. 
Acknowledging the contributions of historical figures like Hassan Fathy—who championed vernacular African architecture—is crucial. Their work laid the foundation for today's architects—who draw inspiration from the past while shaping Africa's architectural future.
Contemporary Architectural Trends
The contemporary African architecture scene is a dynamic blend of tradition and modernity. Architects are embracing local materials, cultural motifs, and sustainable practices to create structures that resonate with the essence of Africa.
From the bustling urban centers to remote rural areas, a wave of innovation is sweeping across the continent as contemporary African Architecture redefines what it means to build in the 21st century.
Pioneering African Architects
Olajumoke Adenowo (Nigerian)
Olajumoke Adenowo—a pioneering Nigerian architect—has shattered gender barriers in the architectural industry. Born in 1968, she established AD Consulting in 1994—amassing acclaim for designing over 70 projects—including government and commercial buildings and corporate spaces. Her portfolio features iconic structures like the Nigerian Stock Exchange building and the Heritage Bank Headquarters.
A trailblazer in entrepreneurship, Adenowo leads architecture firms, design businesses, and other companies in oil and gas and property management. A mentor and advocate, she uses her platform—including the 'Voice of Change' radio show—to inspire accountability and leadership among the youth. Her impact transcends architecture—earning her accolades like the Forbes Woman Africa Entrepreneur Award.
David Adjaye (Ghanaian-British)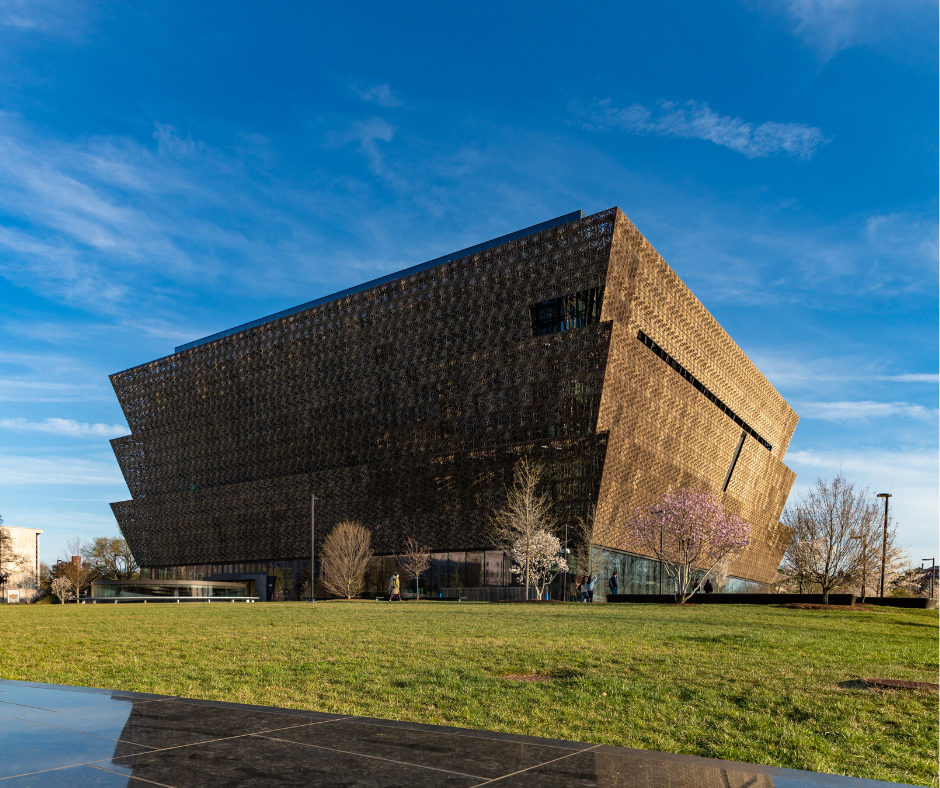 Sir David Adjaye—an award-winning Ghanaian-British architect—is renowned for his groundbreaking innovative designs that transcend cultural and geographical boundaries. Founder of Adjaye Associates Architects, his visionary approach blends artistic sensibilities with community-driven ethos. Notably, he designed the iconic National Museum of African American History and Culture in Washington, DC, which is pictured above.
Queen Elizabeth II knighted him in 2017. He was also honored in TIME Magazine's 100 Most Influential People. Adjaye's impact extends globally and beyond his studio—Adjaye Associates Architects. His accolades include the 2021 RIBA Royal Gold Medal and the prestigious Order of Merit in 2022.
Diébédo Francis Kéré (Burkinabé-German)
Diébédo Francis Kéré—the 2022 Pritzker Architecture Laureate—epitomizes sustainable and community-focused innovative design. His journey began with the Gando Primary School project in Burkina Faso, where he raised funds and collaborated with his hometown's residents as a student at the Technical University of Berlin. This pioneering effort won the Aga Khan Award for Architecture in 2004—marking the inception of his illustrious career.
Kéré's ingenious and innovative use of materials and commitment to community-driven projects led to global recognition. Beyond his architectural practice, he founded the Kéré Foundation—a project highlighting social responsibility and emphasizing social impact. You can learn more about Kéré in our article about the last ten Pritzker Prize winners here.
Mariam Kamara (Nigerien)
Nigerian architect Mariam Kamara—a 2018 Rolex Mentor and Protégé Arts Initiative participant—seized a unique opportunity to work under British-Ghanaian architect David Adjaye—a great name in contemporary architecture. Inspired by the mentorship, Kamara realized her dream of designing an arts center in Niamey, Niger. The center—responding to the needs of the country's youthful population with low literacy rates—incorporates sustainable buildings design using compressed earth bricks.
Kamara's vision includes four curved towers facilitating natural ventilation—creating unique shaded public spaces. The center—strategically located between affluent and less privileged areas—aims to unite societal groups. Blending contemporary and traditional influences and focusing on locally sourced materials, Kamara's projects in Niger showcase her commitment to transformative architecture.
Sustainable and Eco-friendly Design Innovators
Kunlé Adeyemi (Nigerian)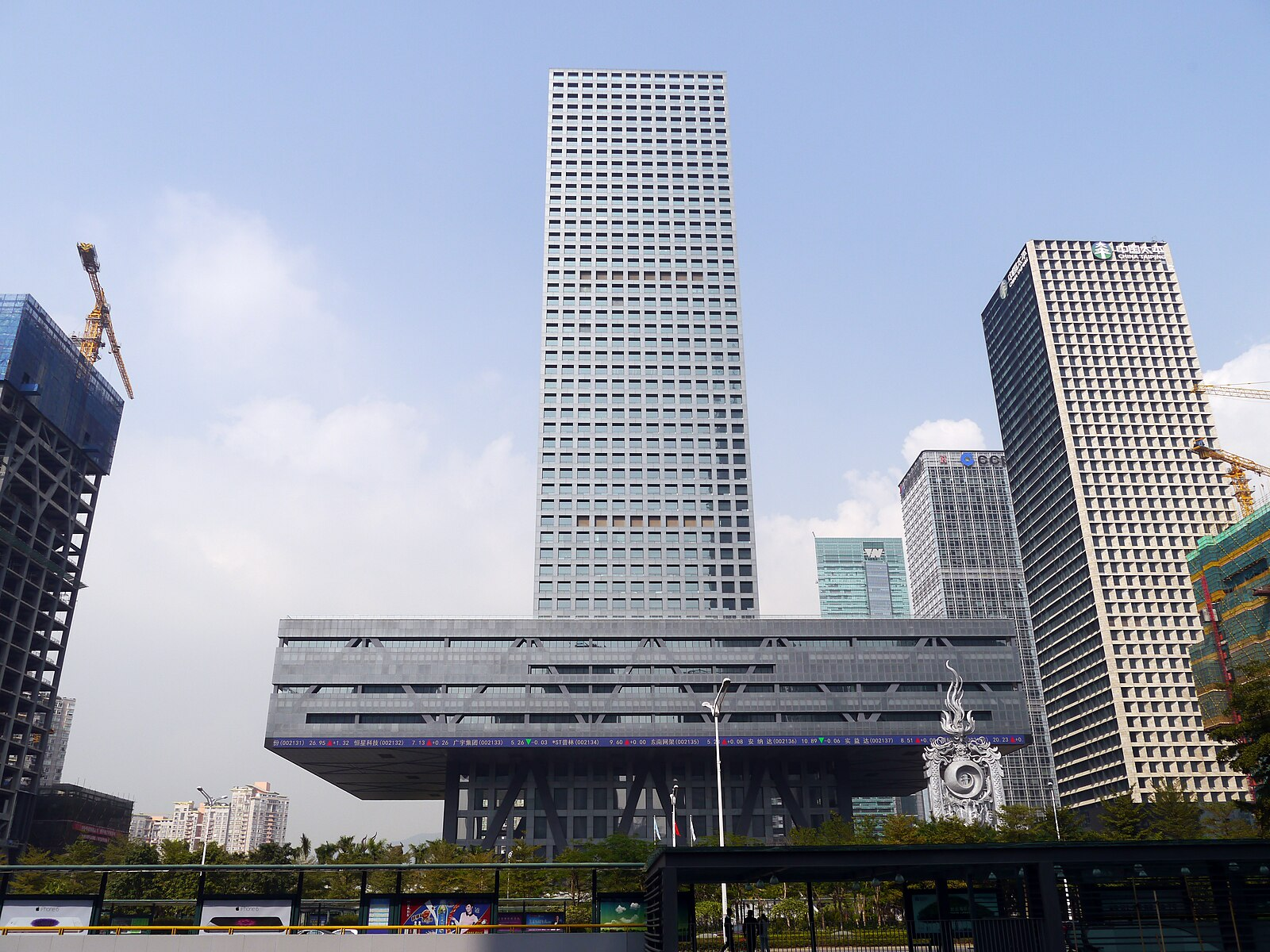 Nigerian architect Kunlé Adeyemi—a former disciple of Rem Koolhaas—gained worldwide attention with the innovative Makoko Floating School in Lagos. It demonstrates his commitment to sustainable design and community engagement. Established by NLÉ Architects—Adeyemi's Lagos- and Amsterdam-based studio—the primary school's A-frame structure, floating on recycled plastic barrels—addressed the educational needs of the Lagos slum community. 
Despite international acclaim, the project faced local skepticism—highlighting the challenges of introducing novel architectural concepts. Adeyemi—renowned for his work at OMA, including the Shenzhen Stock Exchange tower and Qatar National Library—continues to influence global urbanism – emphasizing research-driven development through NLÉ.
Mokena Makeka (South African)
Mokena Makeka—a prominent South African architect and Principal at Dalberg Advisors—stands at the forefront of urban regeneration and sustainable city planning. With a B.Arch Dist. Hons from the University of Cape Town and executive leadership qualifications from Harvard Kennedy School and Oxford University, Makeka has pioneered transformative projects.
As the visionary for the Cape Town station's reimagination and leader in transit-oriented development, he emphasizes the positive impact of stations and rail on economic justice. Makeka—a Young Global Leader at the World Economic Forum—has earned recognition for his commitment to inclusive African cities, ecological justice, and social transformation. Through his architecture firm in Cape Town—Makeka DesignLab/Works—he has garnered international acclaim and numerous accredited awards for innovative use of design solutions, strategic insight, and mentorship across various disciplines.
Cultural Preservation and Revival
Joe Osae-Addo (Ghanaian)
Joe Osae-Addo is a distinguished Ghanaian architect who has significantly contributed to preserving and reviving cultural heritage through his innovative approach to design and contemporary architecture. After living in Los Angeles and establishing himself as a notable architect, Osae-Addo returned to Ghana in 2005—motivated by the democratic fervor and optimism he sensed in the country. His architecture firm—known as Constructs—is based in Accra and Tamale. It combines advanced techniques with traditional materials and methods.
Osae-Addo's designs—such as the conference center in Tamale—showcase a blend of modernity and local influences like Swahili Architecture—utilizing bamboo slats for shade and incorporating sustainable strategies. Osae-Addo envisions architects playing a pivotal role in addressing Africa's housing challenges by focusing on locally manufactured systems and local materials like Eucalyptus Wood. His multifaceted efforts as a "design socioeconomist" exemplify a commitment to improving the quality of life in his homeland.
Issa Diabaté (Ivorian)
Issa Diabaté is the co-founder of Koffi & Diabaté Architectes. It is a distinguished Ivorian architect reshaping West Africa's architectural landscape and contemporary African Architecture. With over 90 completed projects and 400 in progress, his architecture firm combines innovation and cultural preservation. Diabaté's journey from Yale to Abidjan sparked a commitment to designs harmonizing with the region's climate.
Collaborating with Guillaume Koffi, the duo's complementary strengths yield a unique vision. Beyond architectural prowess, Diabaté is a pivotal figure in defining contemporary Ivorian architecture—addressing socio-economic realities and championing sustainable urban development—marking him as a key influencer in the field.
Breaking Boundaries in Design
Mick Pearce (Zimbabwean)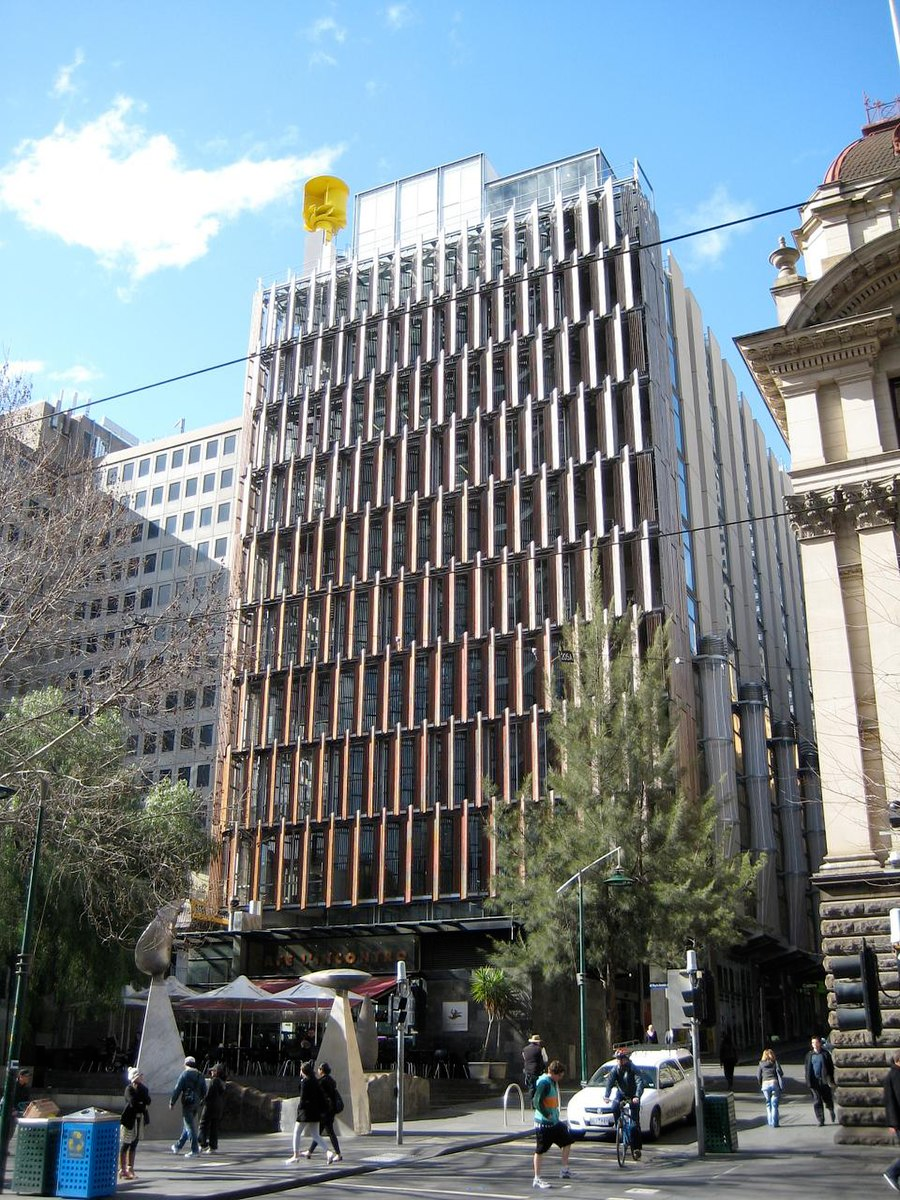 Mick Pearce—a Zimbabwean architect—is celebrated for his groundbreaking bio-mimicry approach— notably seen in the Eastgate Centre in Harare. Adopting the principles of nature, resources, and aesthetics, Pearce envisions African countries and cities as interconnected ecosystems. His focus on low-maintenance, cost-effective, and environmentally responsive architecture has spanned diverse projects—from remote areas in Central Africa to large-scale city developments. 
A notable achievement in contemporary architecture is the Eastgate Centre—inspired by termite mounds and incorporating passive environmental systems. Pearce's expertise extends globally—contributing to projects like CH2 Municipal Offices in Melbourne. His commitment to sustainable contemporary African architecture makes him a visionary in climate-related design—promoting a harmonious coexistence of urban spaces and nature.
Christian Benimana (Rwandan)
Christian Benimana is the Founding Director of the African Design Centre and Senior Principal at MASS Design Group. He is a driving force in reshaping the narrative of African architecture. With a focus on empowering the next generation, Benimana advocates for innovative and sustainable design solutions that address ecological, animal, and human health connections. He leads initiatives such as the Rwanda Institute for Conservation Agriculture—emphasizing energy independence and ecological balance.
Through the African Design Centre fellowship, Benimana fosters a new generation of African designers—promoting a shift in global perceptions and demonstrating the transformative power of architecture in improving lives and fostering environmental stewardship.
The Role of Architecture in Urbanization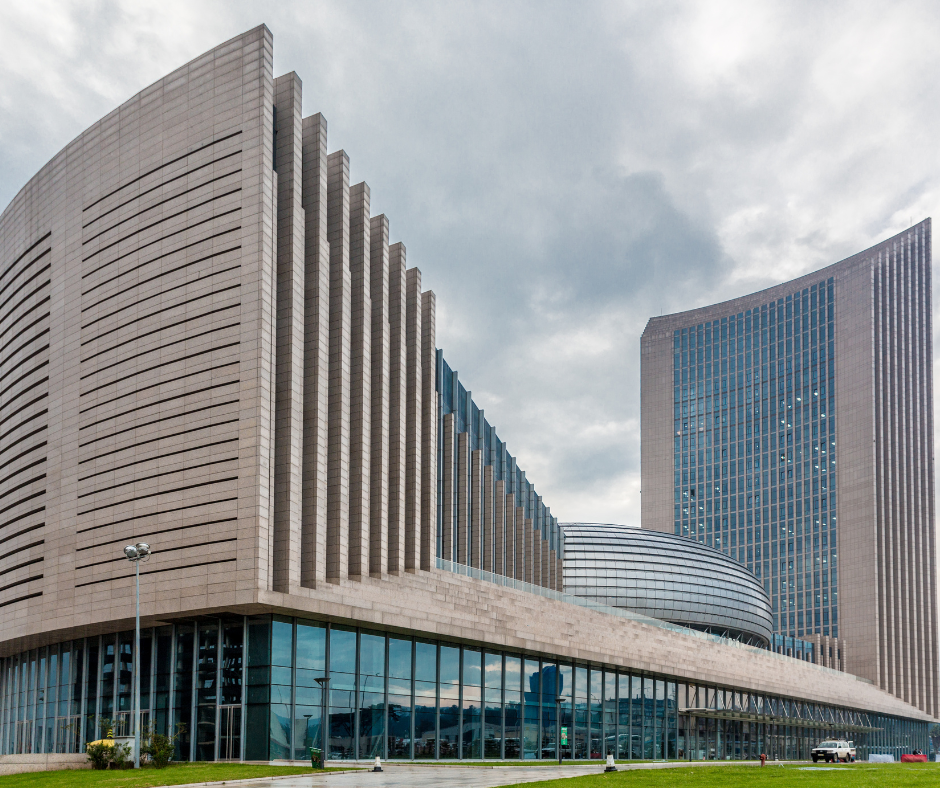 Urbanization in Africa has been accelerated through rapid population growth and consequent migration from rural to urban areas. This has led to the expansion of cities. Architects play a crucial role in responding to the challenges and opportunities associated with this urban growth. Several key aspects highlight their contributions.
Infrastructure Development
First is infrastructure development. Architects are involved in designing and planning the infrastructure needed for growing urban populations. This includes low-cost housing, transportation systems, water supply, and waste management. With the influx of people into urban areas, there is a pressing need for affordable and sustainable housing solutions to avoid informal settlements. Architects are exploring cost-effective construction methods, alternative local materials, and innovative designs to provide housing that meets the needs of diverse urban populations.
Sustainable, Smart Design
Second is sustainable design. As cities expand, architects are incorporating sustainable design principles in construction to minimize environmental impact. This involves energy-efficient buildings, green spaces, and resilient infrastructure. Architects are now exploring smart city concepts. This involves the integration of technology to enhance efficiency in transportation, communication, and resource management.
Cultural Preservation
Third is cultural preservation. Local architects recognize the importance of preserving cultural identity in the face of rapid urbanization. Efforts are made to incorporate traditional design elements into modern structures—ensuring that the built environment reflects the rich cultural heritage of each region.
Mixed-Use Developments
Fourth is mixed-use developments. To accommodate the diverse needs of urban populations, architects are designing mixed-use constructions and developments that integrate residential, commercial, and recreational spaces. This approach fosters vibrant, interconnected communities within the urban fabric. Architecture experts are increasingly engaging with local communities to understand their needs and involve them in the design process. Participatory design approaches ensure that urban development aligns with the aspirations and requirements of the people they serve.
Transit-Oriented Design
Fifth is transit-oriented development. Architects and urban designers are promoting transit-oriented development to address transportation challenges in rapidly growing cities. This involves designing urban spaces that are easily accessible by public transport—reducing dependency on private vehicles, and mitigating traffic congestion.
Architects as Planners and Visionaries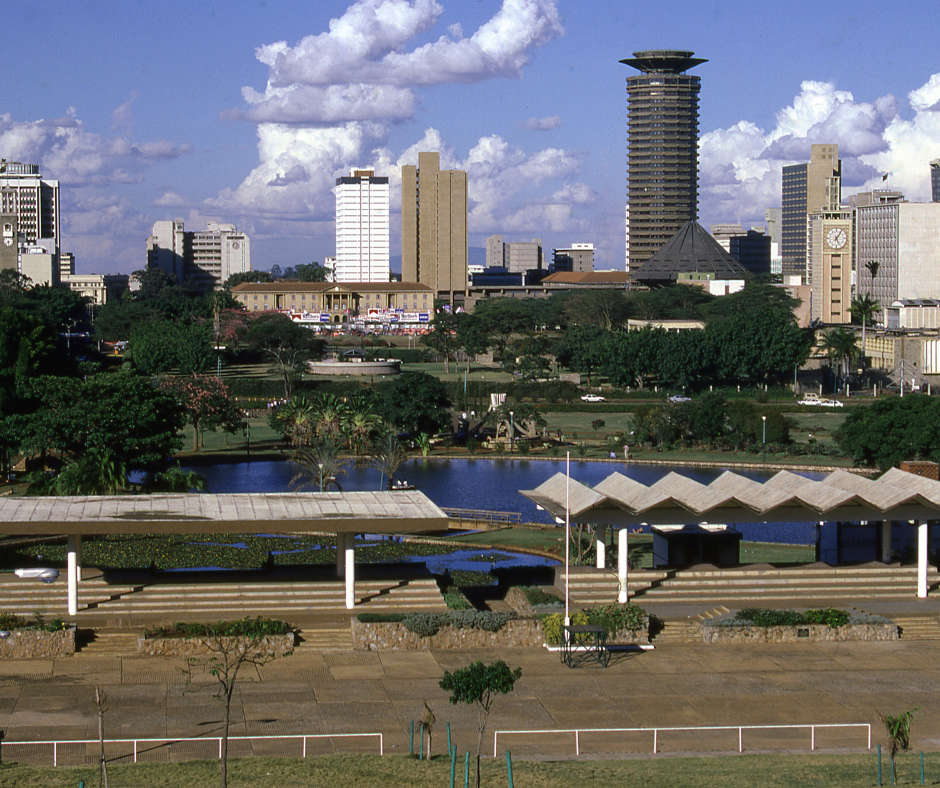 Architects serve as expert city designers—blending practicality with creativity. They meticulously plan and organize spaces for optimal functionality—considering the needs of people and the environment. Beyond the technical aspects, architects are visionaries.
They envision and create aesthetically pleasing structures that contribute to the identity of a community. Their role goes beyond functionality; they infuse a sense of artistry—transforming ordinary spaces into remarkable landmarks. In essence, architects are both methodical planners and imaginative artists—shaping the physical landscape with a blend of professionalism and creative flair.
Challenges and Opportunities
African architects move through a complex landscape—balancing local traditions with global trends in contemporary African Architecture. Key considerations include cultural sensitivity, inclusion of modern technologies, innovative material use, climate-responsive design, urbanization, and education or collaboration. Recognition of diversity is also key. Tailoring designs to Africa's diverse cultures and regions celebrates cultural and geographical differences.
Economic and Environmental Challenges
Architects in Africa grapple with economic challenges that significantly impact the profession. Limited financial resources pose a constraint on the execution of architectural projects—restricting the scope and scale of innovative designs.
Funding accessibility issues further hinder the realization of creative and ambitious architectural visions. The dependency on foreign aid can influence the nature of projects—sometimes aligning them more with external agendas than local needs. Skill gaps, intense market competition, and political instability also shape the economic landscape of architectural practice.
Environmental considerations also play a pivotal role in African architectural decisions. The effects of climate change—including shifts in weather patterns and increased temperatures—necessitate adaptive design strategies.
Water scarcity poses a critical challenge—requiring architects to integrate water management solutions into their projects. Issues related to waste management, import dependency, limited energy access, and biodiversity conservation further contribute to the environmental challenges faced by architects in the region.
Rapid urbanization in Africa brings about significant pressures on architects to optimize land use efficiently. Pollution challenges—including air and water pollution—necessitate the incorporation of eco-friendly architectural solutions.
Resilient infrastructure design becomes crucial in addressing the impacts of climate change on urban areas. Architects are increasingly playing a pivotal role in fostering community engagement to ensure that urban development is sustainable, inclusive, and meets the unique needs of diverse populations.
In response to these challenges, architects are navigating complexities through innovative approaches. The promotion of sustainable practices, energy efficiency, and green building technologies has become a key focus. Community engagement is emphasized to address specific local needs and ensure that architectural solutions align with the cultural and social responsibility contexts of the communities they serve.
The Future of African Architecture: Emerging Talents and Innovators
Below are just a few emerging innovators in Africa's architectural scene.
Omar Degan (Somalia)
Co-founder of ArchiAfrika, Degan is known for his efforts in promoting sustainable architecture in Africa—focusing on cultural and environmental sensitivity.
Luyanda Mpahlwa (South Africa)
Founding partner of DesignSpaceAfrica, Mpahlwa is recognized for his work as a young talent in affordable and sustainable housing—blending modern design with traditional African architecture and its elements.
Siyadha Cagwe (Tanzania)
Architect and urban designer, Cagwe is making waves with innovative solutions for urban development —emphasizing community engagement and environmental resilience.
Huda Shaka (Kenya)
Shaka is a trailblazing architect known for her commitment to gender equality in the field and her innovative designs that merge contemporary aesthetics with local traditions.
Khaled El Mays (Morocco)
Founder of Morphocode Studio, El Mays is gaining worldwide attention for his contributions to contemporary African Architecture, parametric design and digital architectural innovation—pushing the boundaries of technology in African architecture.
Predictions and Trends for the Future
The future of architecture in Africa promises a dynamic landscape with architects at the forefront of sustainable, technology-driven, and culturally sensitive designs. Affordable housing innovations, inclusive design processes, and climate-resilient structures are poised to shape urban development.
Collaborations between African architects and global counterparts—coupled with a digital transformation in design—signify a vibrant architectural future. Health-centric designs post-pandemic and government support further contribute to an exciting era where innovation meets the diverse challenges of the continent.
Final Thoughts
African architects not only redefine skylines but also build narratives in the world—bridging tradition and modernity. Their impact extends beyond buildings, social responsibility, economic influence, and impacting environmental facets. The collaborative spirit, innovative solutions, and commitment to inclusivity set the stage for a transformative architectural future in Africa.
As architects continue envisioning and realizing progressive designs, the continent's urban landscapes are poised to reflect resilience, sustainability, and a harmonious blend of heritage and modernity. They want to highlight their national identity in the overall design process.
The journey from local contexts to global recognition is a testament to the architects' prowess—ensuring that Africa's architectural narrative remains vibrant and globally significant. The future holds the promise of an architecturally rich and sustainable Africa—shaped by visionary minds and innovative practices.
By Anila Hasnain.