The Most Beautiful Historic Villas in Italy
Italy is a country steeped deeply in history, art, and culture. It is home to some of the most stunning and historically significant villas in the world. Its cultural opulence extends through the ages, sculpted by visionaries like Leonardo da Vinci and Michelangelo. The architectural marvels of Andrea Palladio and Gian Lorenzo Bernini imbue Italy with enduring elegance. From the iconic Roman Colosseum to the intricate beauty of the Uffizi Gallery, Italy's historical richness is a canvas painted by these luminaries. In this article, we will delve into the historical significance of some of the most cherished Italian villas while examining the architectural styles and the immersive experiences they offer to visitors.
The Historical Significance of Italian Villas
A Reflection of Italian History and Art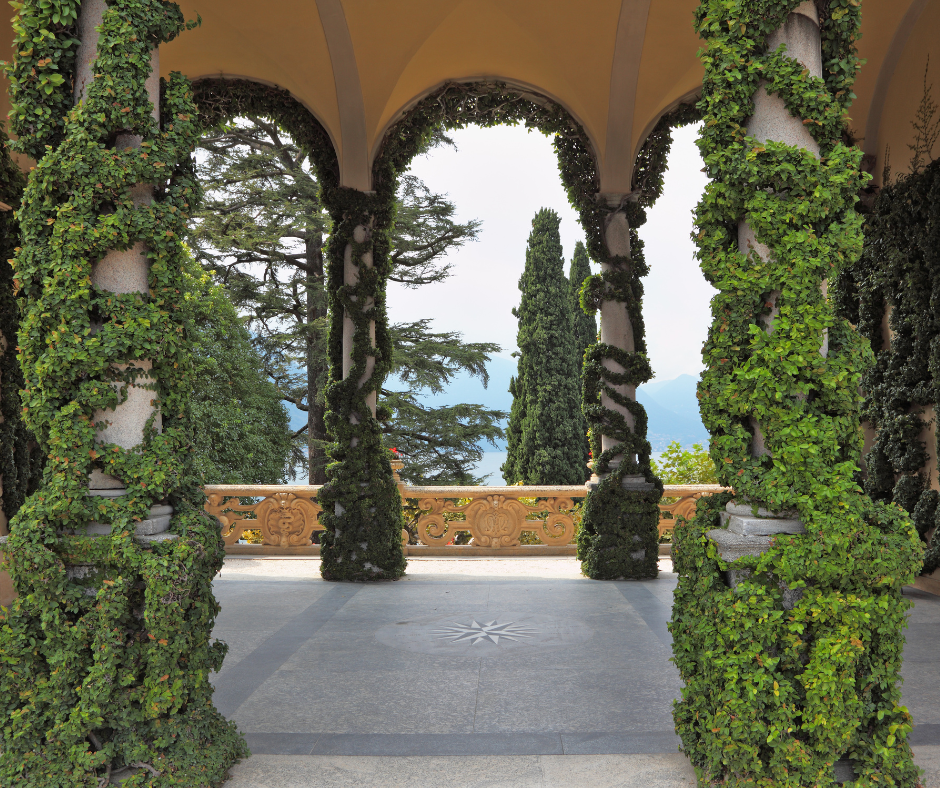 Italian villas, with their timeless allure, encapsulate the kaleidoscope of Italy's history and diverse art movements. Architectural treasures like the Palazzo Medici in Florence, adorned with Renaissance intricacies, reflect an era marked by cultural rebirth. Sculptures, exemplified by Giovanni Bologna, epitomize the mastery of Renaissance marble craftsmanship.
The evolution of Italian villas from fortified estates to urban retreats mirrors the country's societal shifts. Opulent fountains in Lucca and Padua showcase the integration of art with the natural landscape, echoing different historical periods. These Italian villas, standing as architectural time capsules, embody the artistic metamorphosis that has characterized Italy's rich history.
The Villas as Cultural Landmarks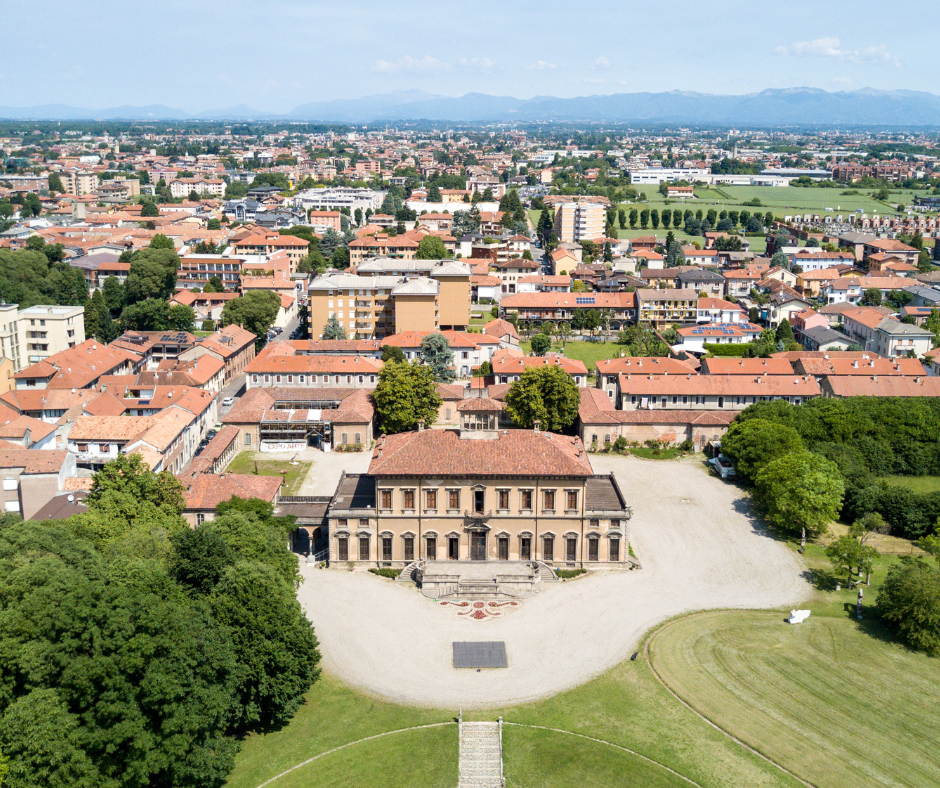 Italian villas transcend architectural brilliance, assuming the role of cultural landmarks that echo Italy's vibrant heritage. Beyond being mere residences, these villas serve as custodians of the nation's cultural heritage. From the Medici's Palazzo Medici to hillside retreats, each luxury villa becomes a living chapter, narrating Italy's story.
As hosts to popes, cardinals, and elite families, these cultural icons were not only sanctuaries but also stages for civic engagement. Surrounded by formal gardens, they mirrored the magnificence of their owners, enriching the visual and intellectual landscape of cities like Rome and Florence. These Italy villas stand as monuments, linking the past to the present, embodying Italy's enduring cultural legacy.
Iconic Historic Villas of Italy
Villa d'Este in Tivoli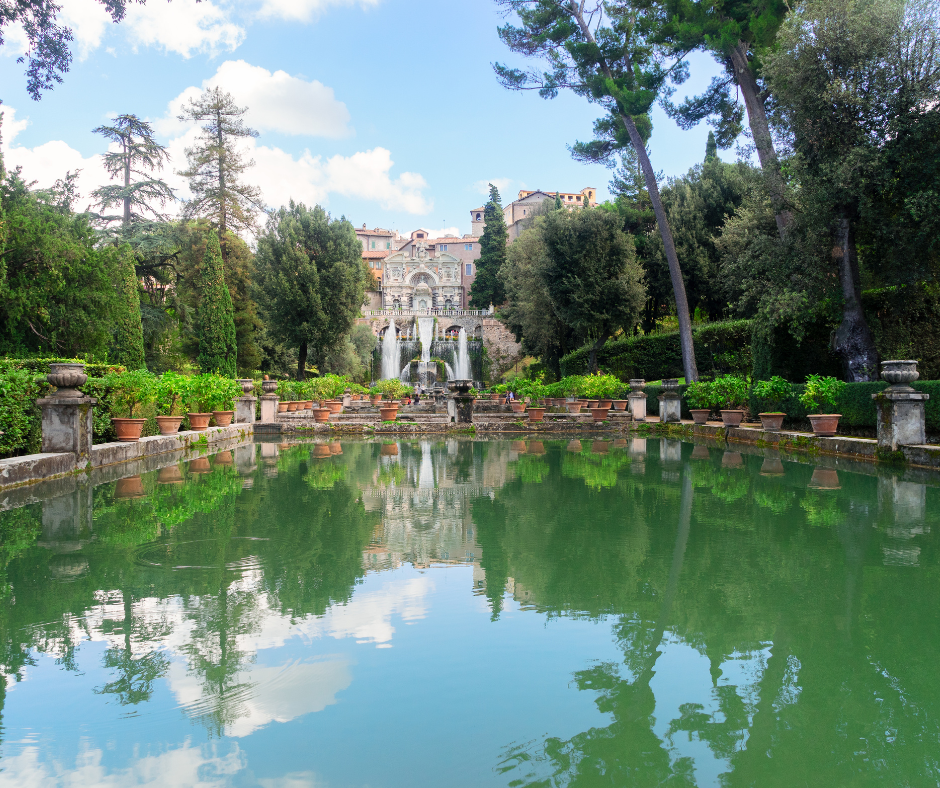 Villa d'Este, located at the Tivoli near Rome, has earned UNESCO World Heritage recognition. Commissioned by Cardinal Ippolito II d'Este in 1550, this architectural masterpiece was designed by Pirro Logorio and unfolded over two decades. A marvel of Renaissance grandeur, the villa's Palazzo d'Este boasts an elegant façade leading to a ceremonial hall adorned with frescoes.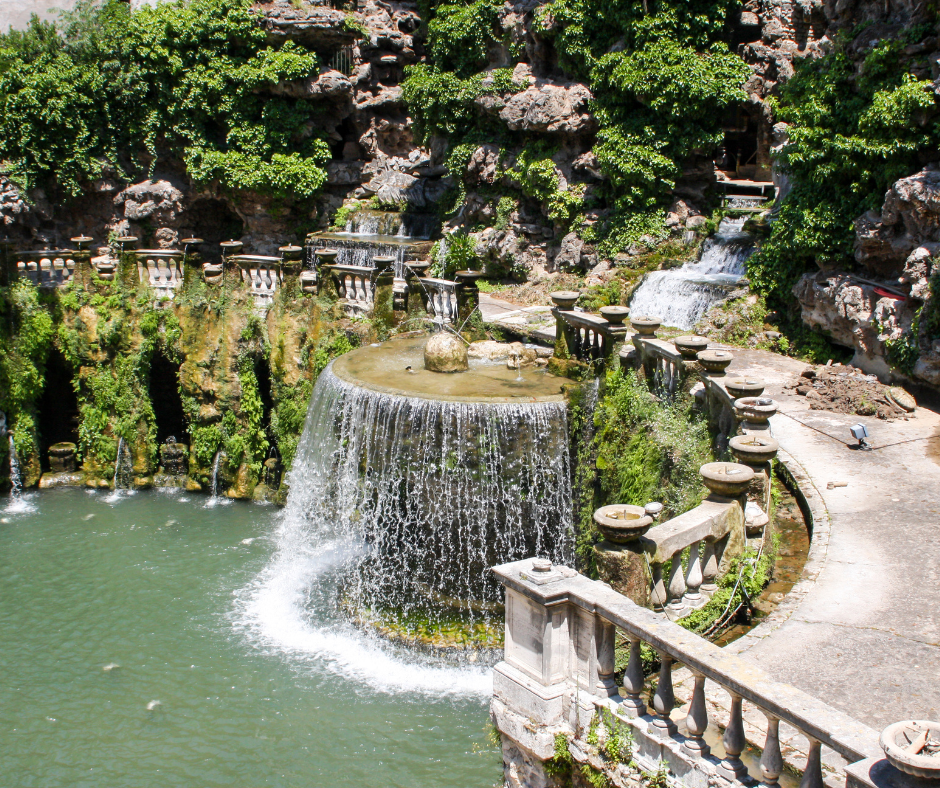 The sprawling complex encompasses four hectares, featuring tree-lined avenues and approximately a hundred fountains, each a work of art. The Fontana dell'Ovata and Fontana della Proserpina exemplify the villa's water theaters, while the musical fountains, including the Fontana dell'Organo, produce enchanting melodies. Villa d'Este remains a testament to Renaissance refinement and a pioneering example of 16th-century Italian gardens.
Villa Farnese in Caprarola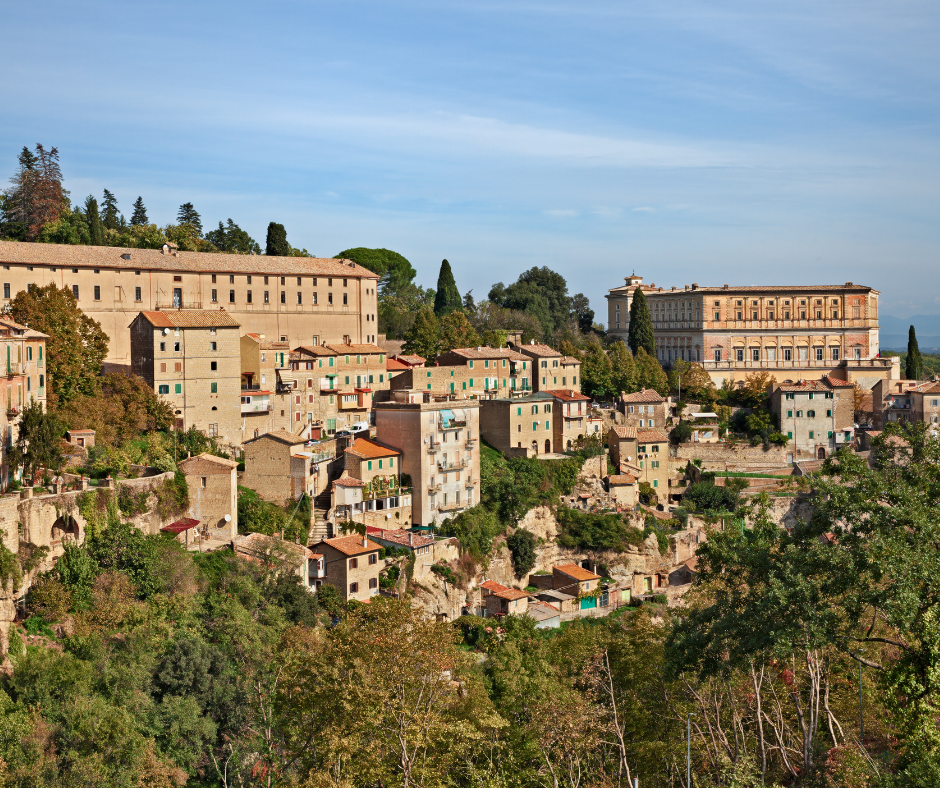 Villa Farnese in Caprarola, a Renaissance jewel, harmonizes a fortress-like exterior with captivating interior design across five purpose-driven floors. The grand piano nobile unfolds a symmetrical suite, adorned with Raphaelesque frescoes in the Room of Hercules, while the Scala Regia, a graceful spiral staircase, stands as an artistic centerpiece.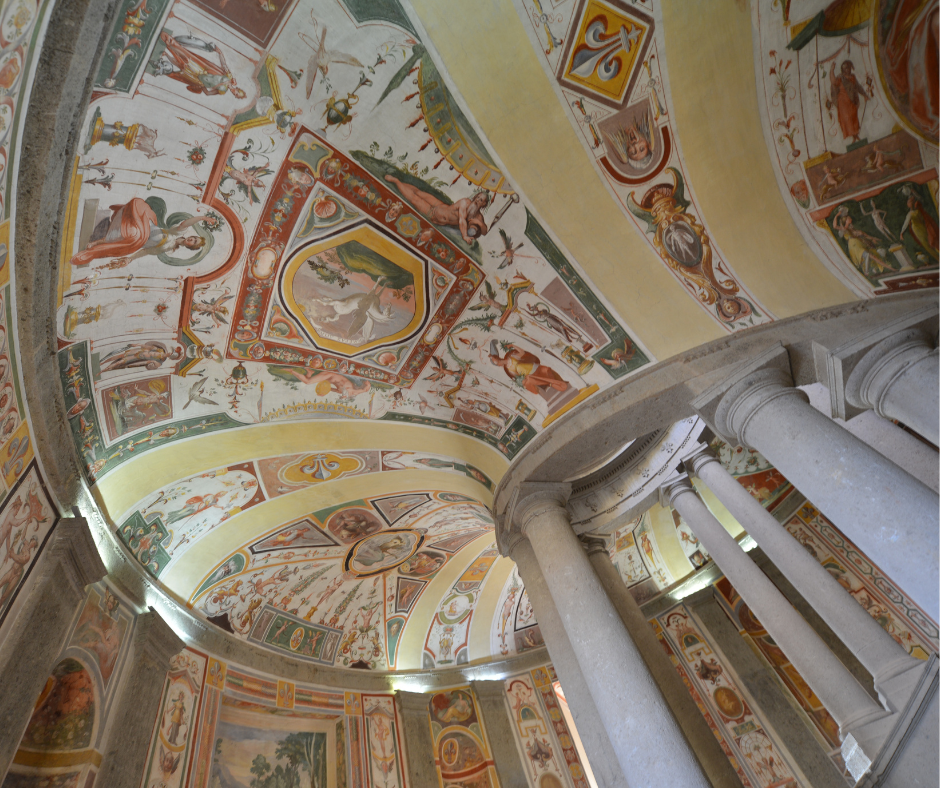 The contemplative winter suite, featuring the renowned "Room of the World Map" immerses visitors in Mannerist frescoes that celebrate Farnese glory. Artists like the Zuccari brothers and Giacomo Zanguidi embellish these spaces, creating a visual and historical masterpiece that mirrors the villa's cultural richness and Italy's enduring artistic legacy.
Villa del Balbianello on Lake Como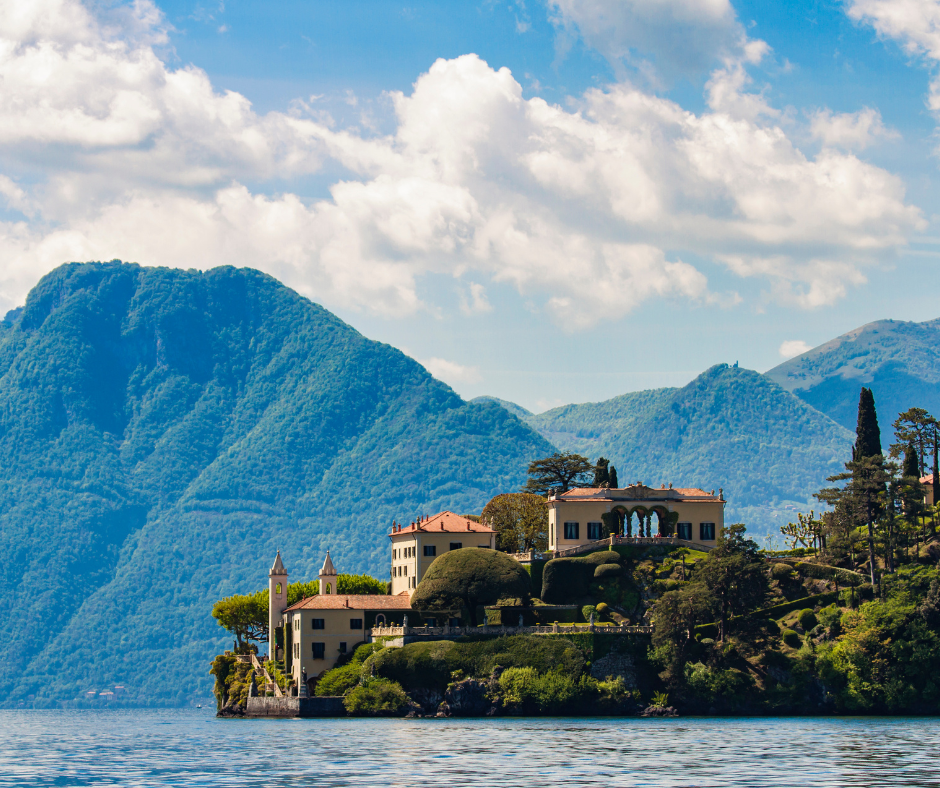 Perched on Lake Como's western shore, Villa del Balbianello captivates with its romantic architectural allure and stunning terraced gardens. Situated on the promontory of Lavedo in Lenno, the villa commands breathtaking views of Isola Comacina and the Como Lake's western expanse.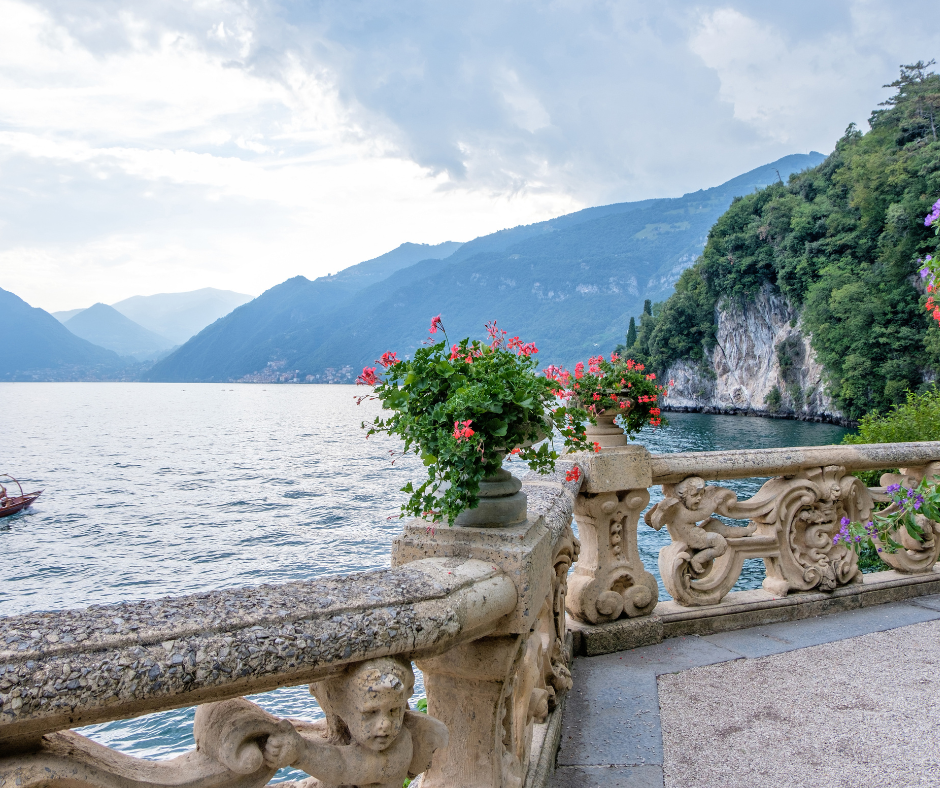 While not available for overnight stays, this villa in Italy hosts private events, including weddings, ceremonies, and film shoots, famously featuring in Star Wars: Attack of the Clones and Casino Royale. Accessed by boat, the approach through the private marina sets a romantic tone, and the property's history, from Cardinal Durini to its current custodian, FAI, adds to its charm.
Uncovering Lesser-Known Historic Villas
Villa Cimbrone in Ravello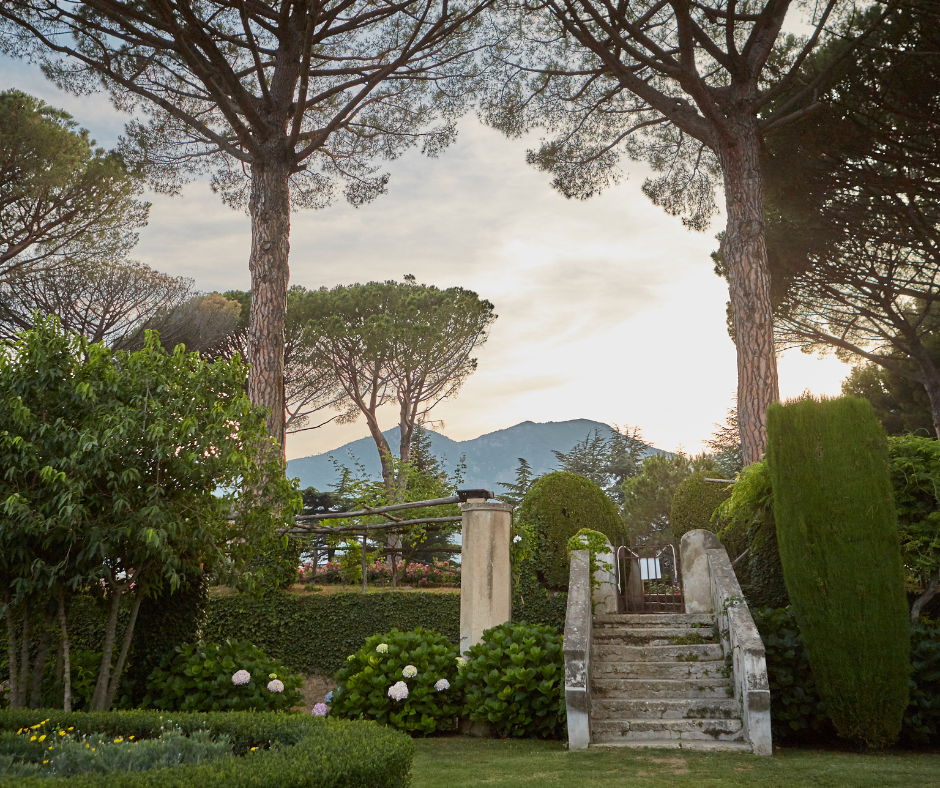 Villa Cimbrone is a property perched on a Ravello promontory. It unfolds a rich history and enchanting allure. Dating back to the 11th century, Lord Grimthorpe's 20th-century renovations transformed it into a private 5-star hotel, Hotel Villa Cimbrone, with public access to its famed gardens. The Terrace of Infinity or Terrazza dell'Infinito, adorned with marble busts, offers a world-renowned view that was celebrated by author Gore Vidal.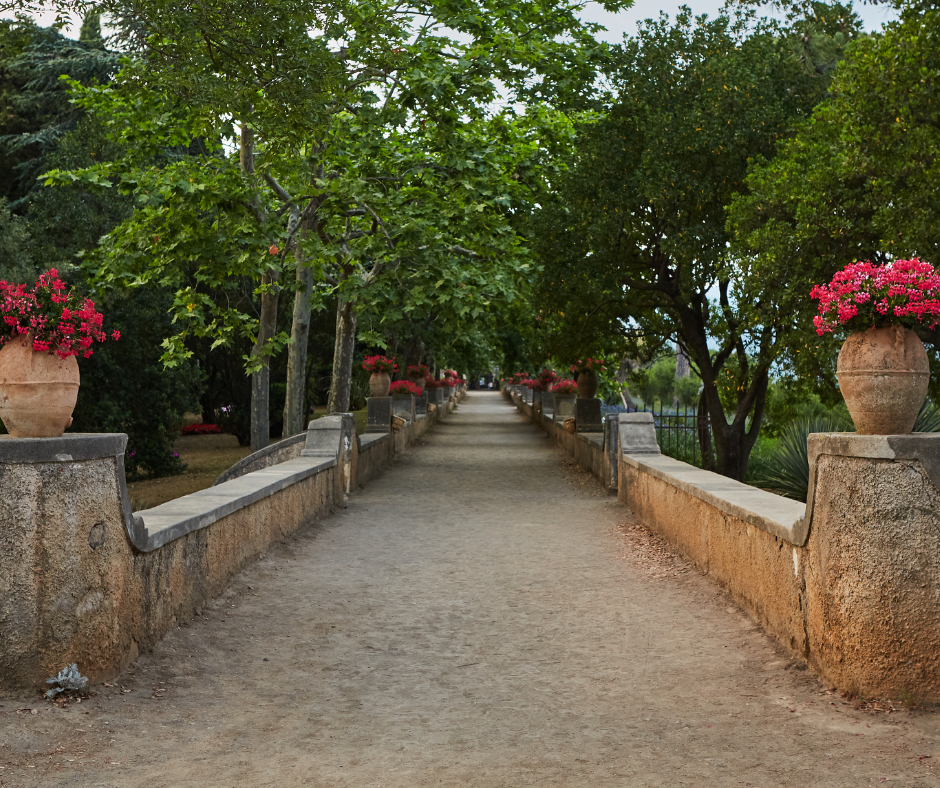 The gardens, featuring Viale dell'Immenso, Statua di Ceres, and Terrazza delle Rose, evoke classical charm. The chiostro and cripta, which are part of the hotel, showcase Lord Grimthorpe's artistic embellishments. Villa Cimbrone hosted illustrious guests, including the Bloomsbury Group and Greta Garbo.
Villa San Michele on Capri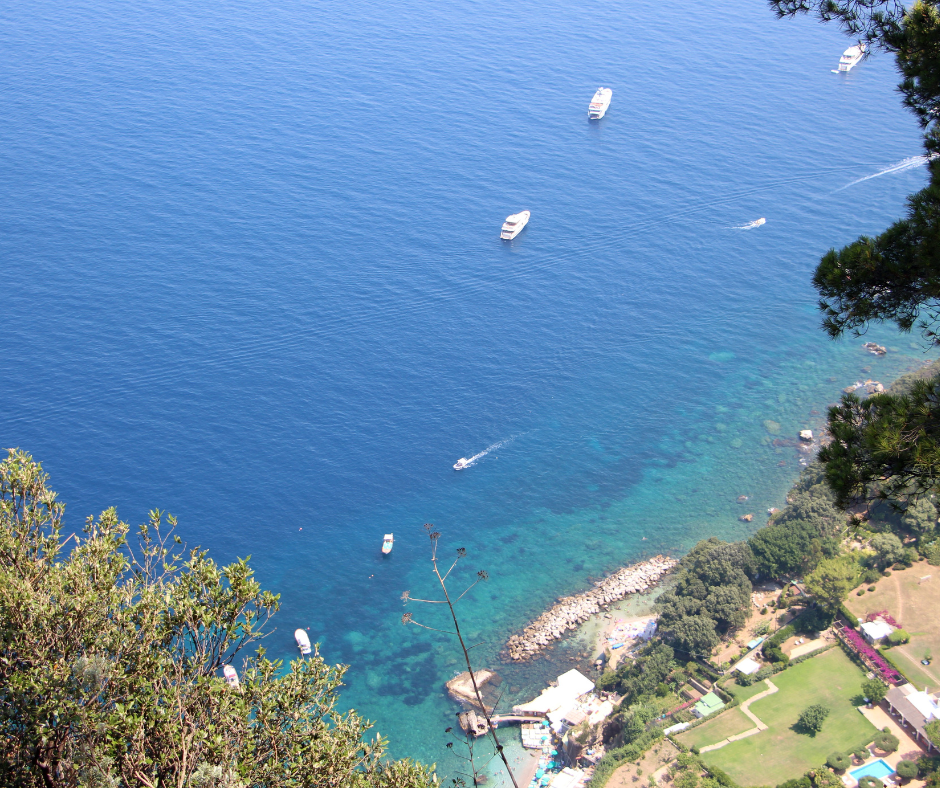 Villa San Michele, which is Axel Munthe's Capri masterpiece, intertwines artistic history with architectural uniqueness. Munthe, a Swedish physician and author, transformed the Barbarossa mountain behind the villa into a migratory bird sanctuary. His bestselling work, "The Story of San Michele," narrates the villa's creation. It became a literary sensation in 1929.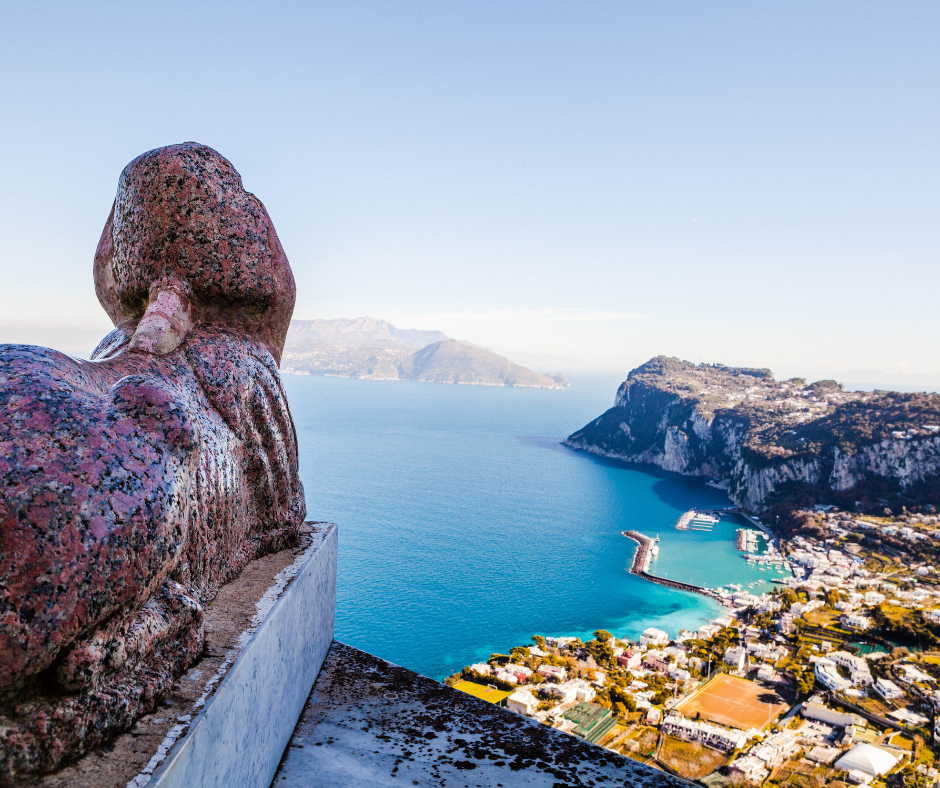 This is not just one of the vacation rentals in Italy; it is a grand luxury villa that houses an exceptional art collection, predominantly of Roman, Etruscan, and Egyptian origin, including the renowned 3200-year-old sphinx. Munthe's architectural vision blends traditional Caprese and Roman styles, creating an immersive harmony with the island, sea, and Bay of Naples. Today, Villa San Michele offers a luxurious venue for events amid its rich historical backdrop.
The Architectural Styles of Italian Villas
From Renaissance to Baroque
Italian villas showcase a fascinating evolution of architectural styles from the Renaissance to the Baroque era. During the Renaissance, villas in Italy embraced classical elements, featuring symmetrical layouts, harmonious proportions, and elegant colonnades. The iconic Villa Medici in Fiesole exemplifies this period, with its graceful balance and emphasis on humanist ideals.
As the Baroque era unfolded, Italian villas underwent a dramatic transformation. Architects incorporated grandeur, ornate detailing, and theatrical elements. The Villa Doria Pamphilj in Rome is a stellar example, boasting exuberant Baroque embellishments, expansive gardens, and cascading fountains. This shift reflects a departure from classical restraint to a more expressive and opulent architectural language, seizing the evolving cultural and artistic spirit of Italy during these periods.
The Influence of Italian Architects
The historic luxury villas of Italy bear the ineffaceable mark of renowned architects whose genius shaped the country's architectural legacy. Andrea Palladio, who was a luminary of the Renaissance, left an enduring impact with his classical designs, which are seen notably in Villa Rotonda.
Gian Lorenzo Bernini, the Baroque master, crafted opulent spaces that influenced luxury villas like Villa Borghese. Luigi Vanvitelli, who was celebrated for his work on the Royal Palace of Caserta, also left his imprint on Italian villa architecture. The visionary Francesco Borromini, who was known for his innovative Baroque style, contributed to the architectural richness seen in villas like Palazzo Falconieri.
These architects, among others, have not only defined the aesthetics of Italian villas but have also influenced global architectural trends through their timeless creations.
Visiting the Villas: A Tourist Perspective
Access and Preservation
Going on a journey through Italy's historic villas offers a glimpse into the country's rich cultural magnificence. Many Italian villas such as Villa del Balbianello on Lake Como or Villa Cimbrone in Ravello welcome tourists, allowing them to traverse lush gardens and marvel at architectural masterpieces.
Preservation efforts, which are often led by organizations like FAI (Fondo Ambiente Italiano), ensure that these treasures remain accessible. Public access varies, with some villas open year-round, like Villa Cimbrone, while others, like Villa del Balbianello, may be limited to specific seasons or private events. Tourists can plan visits through official channels, supporting conservation initiatives that safeguard these heritage sites for future generations.
Experiencing the Italian Villa Lifestyle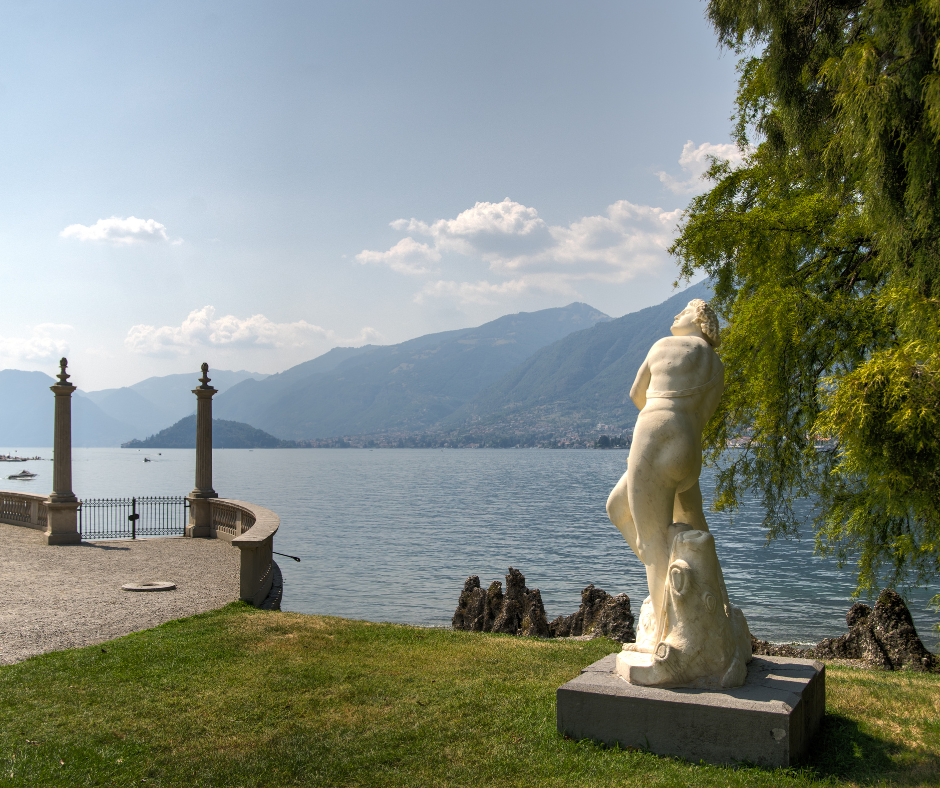 To truly engage in the glamour of Italian villa life, consider guided tours that untangle the history and architectural nuances of these estates or search for luxury villa rentals available in Italy. At least one villa on this list serves as a vacation rental. One must plan a villa holiday with family or friends to get the real experience.
Enjoy the perfect villa holiday at the best price guaranteed with facilities and services like a private chef, exotic Italian foods, private pools, sea views, and modern amenities of a hotel like a pizza oven, wifi, and bedrooms with air-conditioning. These luxurious villas are perfectly located at walking distance from the Tuscany countryside attractions, including farmhouses and wine gardens.
Sites like Villa San Michele on Capri, once the dream home of Axel Munthe, offer cultural events during summers, blending music and history in its enchanting garden. For a more intimate experience, some villas like Villa San Michele also host events such as weddings or private functions. Select villas even allow overnight stays for family vacations, providing a unique opportunity to savor the tranquility, cuisine, and elegance that define the Italian villa lifestyle.
Whether exploring during a day trip vacation or enjoying an extended stay in one of the luxury villa rentals, these villas signal tourists into a world where history, art, and nature converge, creating an unforgettable journey through the heart of Italy's architectural heritage.
The Villas in the Context of Italian Landscape and Nature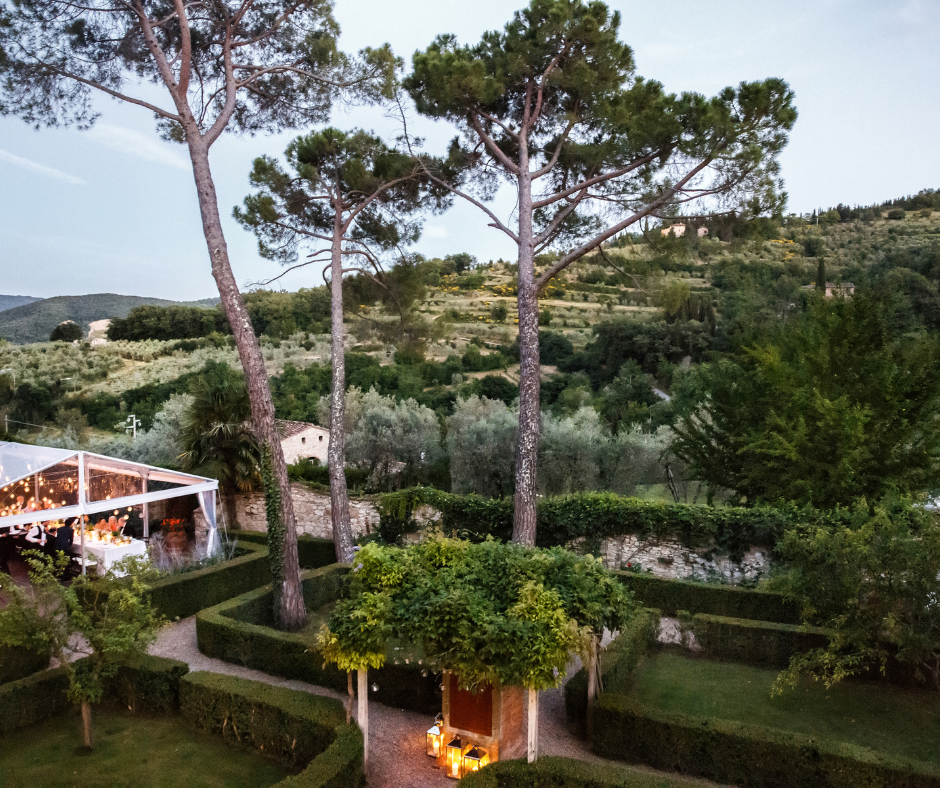 Located against the backdrop of rolling hills, shimmering lakes, sea views, coastlines, cypress trees, mountains like the Italian Alps, or coastal cliffs like the Amalfi coast, these villas flawlessly integrate with Italy's natural splendor. From the en suite bathrooms to the bedrooms with floor-to-ceiling windows and swimming pools with a view, these luxurious villas are not just holiday homes that you rent when you visit Italy.
From the terraced gardens of Villa del Balbianello overlooking Lake Como to the ethereal blooms of Villa Cimbrone in Ravello, these outdoor spaces are not mere embellishments but integral components. They foster a symbiotic relationship between human creativity and the breathtaking Italian panorama.
Final Thoughts
In the shadows of historic villas in Italy, one will find the best vacation rentals in Italy. Here, every stone tells a story, and every garden whispers to visitors. Each visit is a pledge to preserve and a chance to commune with the past.
Are you planning an Italian holiday? Will you book a charming villa for your trip with family or friends? Let us know in the comments below.
By Anila Hasnain.