The Best Sculpture Museums Around the World
Sculpture—a timeless form of artistic expression—has played a significant role in determining the narrative of human history. From ancient civilizations to the contemporary era, sculptures have been a medium for artists to capture the essence of cultures, beliefs, and emotions. In this article, we will explore some of the most stunning and comprehensive sculpture museums around the world. This exploration not only celebrates the beauty of form and expression but also underscores the significance of each sculpture museum in preserving and showcasing these masterpieces. From the J. Paul Getty Museum's outdoor sculptures to the Auguste Rodin sculptures in the Louvre, read on to learn more!
Europe's Treasures
The Louvre (Paris, France)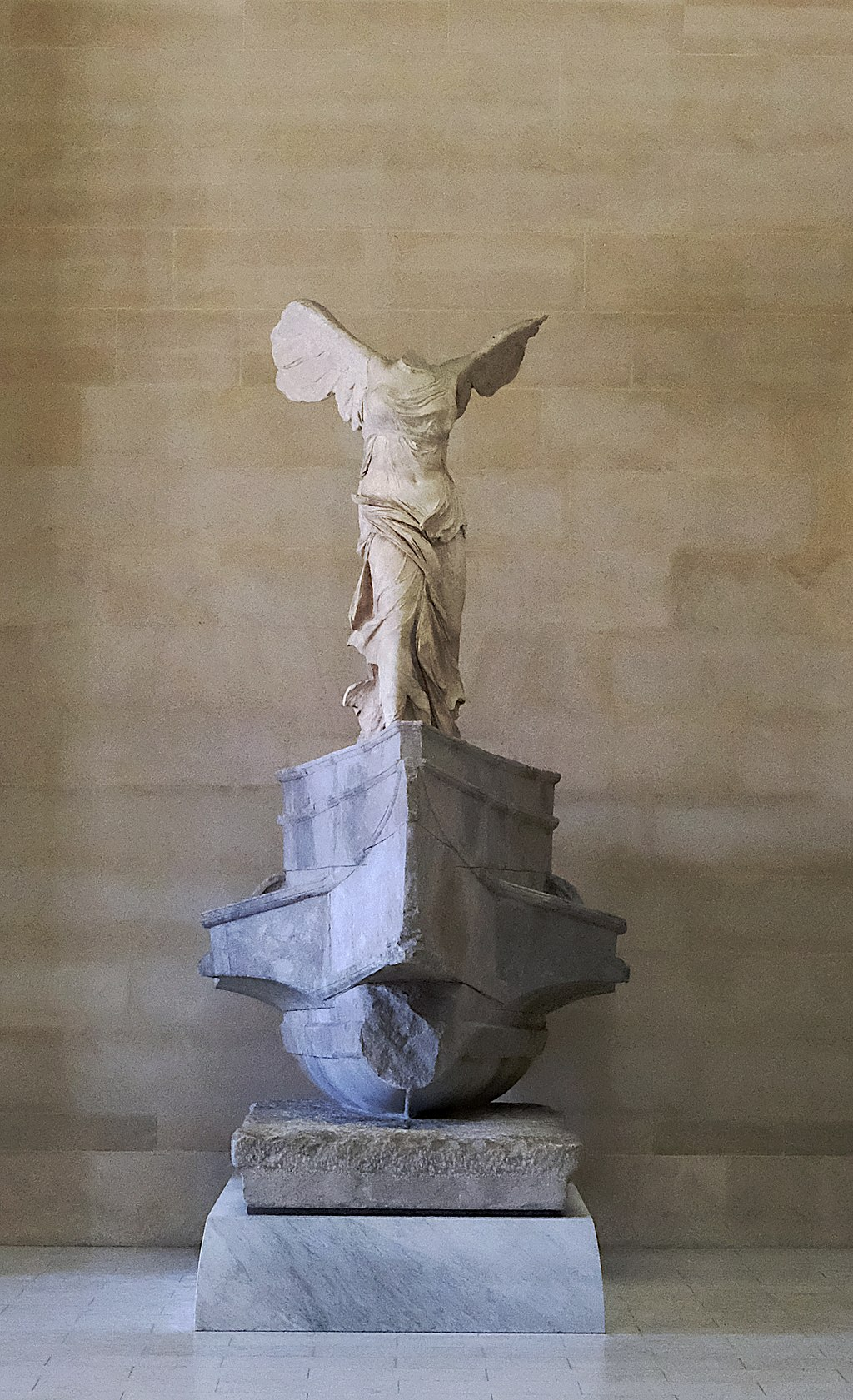 The Louvre—a bastion of the artistic heritage of European Sculpture—stands as the world's largest fine arts museum—tracing its roots back to the late 12th century as a fortress. Evolving into a Renaissance palace and later a museum, the Louvre boasts a monumental collection of decorative art and European sculpture art—housing ancient Egyptian artifacts, classical Greek sculptures, French sculpture, and Renaissance masterpieces.
Notable works include the enigmatic Mona Lisa and the Winged Victory of Samothrace. The Louvre's rich history—from Napoleon's expansion to its contemporary glass pyramid entrance—offers a captivating journey through the evolution of sculptural art, French decorative arts, and cultural preservation. Book in advance to savor this unparalleled artistic feast.
Vatican Museums (Vatican City)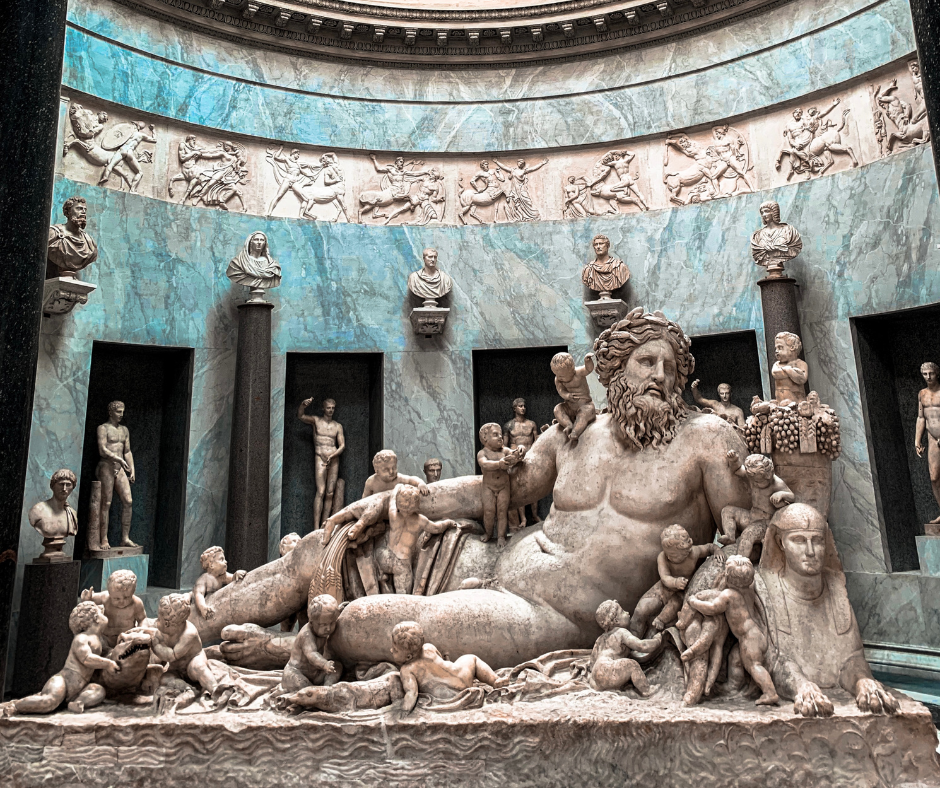 The Vatican Museums are a sanctuary for religious and Renaissance sculptures. Located within the Apostolic Palace, these museums house an awe-inspiring collection of European Sculptures made from glass, ceramics, terracotta, silver, bronze, and other materials.
From the royal gifts to celestial frescoes of the Niccoline Chapel building, adorned by Fra Angelico to the opulent vision of Pinturicchio in the Borgia Apartment, the Vatican Museums offer an unparalleled journey through religious devotion and Renaissance artistic brilliance. Each objects or sculpture echoes the spiritual resonance of Vatican City—a testament to the divine fusion of faith and art.
Museo Nacional del Prado (Madrid, Spain)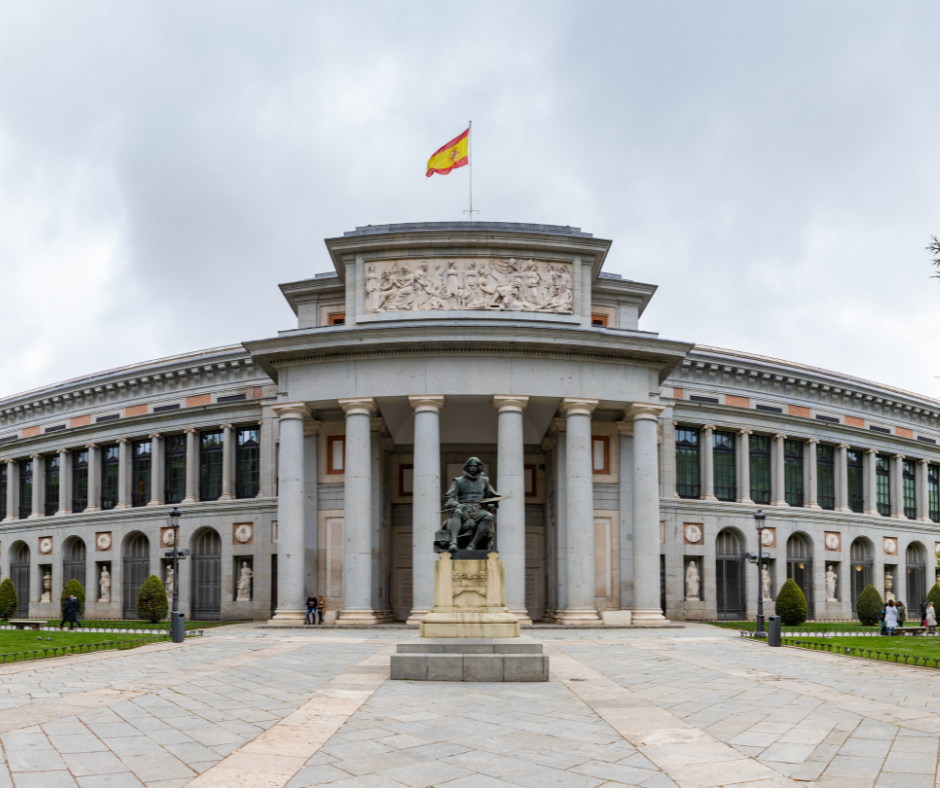 Curated by Senior Curator Leticia Azcue, the Museo Nacional del Prado's sculpture collection is a rich tapestry of nearly 1,000 works. Originating from the Spanish Royal Collection, highlights include the Renaissance royal portraits and Baroque bronzes sent by Velázquez.
The museum's dedication to 19th-century sculptures and decorative arts—expanded through acquisitions and private collections—showcases Spanish and European artistic objects manifesting their brilliance. From Charles V to the 21st century, the Museo del Prado stands as a testament to the ever-evolving legacy of sculptural expression and decorative art.
The British Museum (London, UK)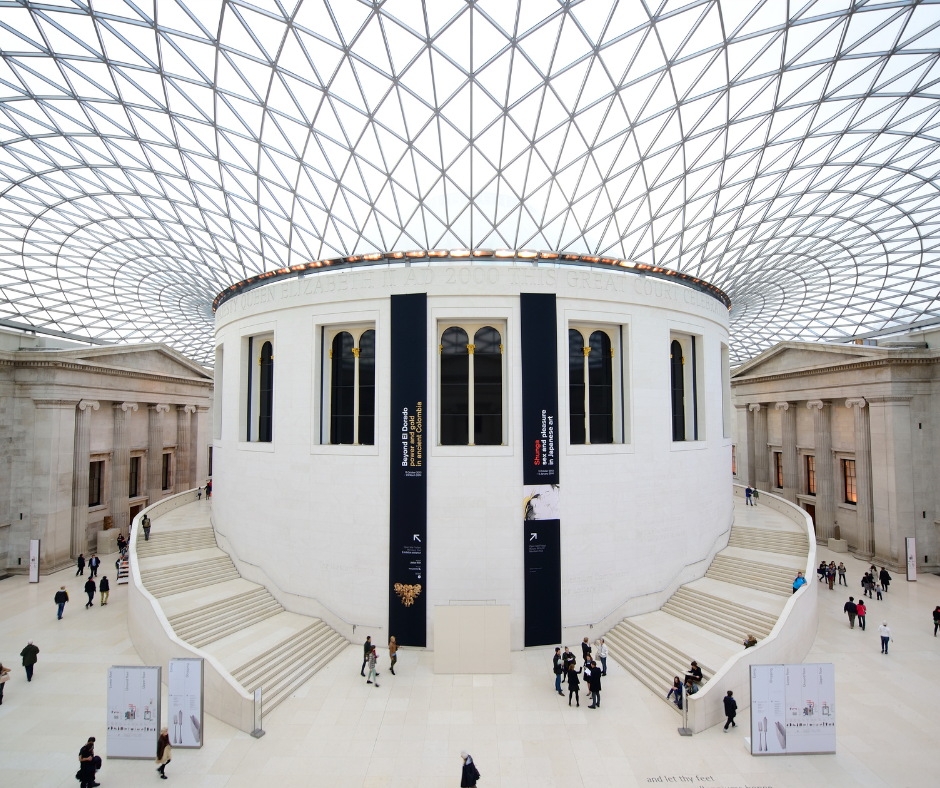 The British Museum offers an enchanting collection of Greek and Egyptian sculptures. The Egyptian Sculpture Gallery invites visitors to traverse 3,000 years of pharaonic history—featuring iconic statues like Ramesses II and Amenhotep III. Evolving with the field of Egyptology, this gallery showcases treasures like the Rosetta Stone—a key to deciphering ancient Egyptian script.
Room 23—dedicated to Roman versions of Greek originals—unveils the admiration and influence of Greek sculptures during the Roman conquest. From gods to athletes, this room echoes the rich heritage of classical art. The museum's commitment to preserving and displaying these timeless masterpieces cements its status as a global cultural beacon.
North America's Finest
deCordova Museum and Sculpture Park
Founded in 1950, the deCordova Sculpture Park and Museum—located 20 miles northwest of Boston—is New England's largest park of its kind. Encompassing 30 acres, it weaves a dynamic tapestry of over 60 contemporary sculptures against a backdrop of landscaped lawns, forests, and terraces.
Through a three-tiered program, the museum engages visitors with collection works, loans, and site-specific installations—offering a constantly evolving showcase of modern outdoor art. Year-round activities—from snowshoe tours to artist conversations and upcoming events—make deCordova Sculpture Park a vibrant cultural haven.
The Metropolitan Museum of Art (New York, USA)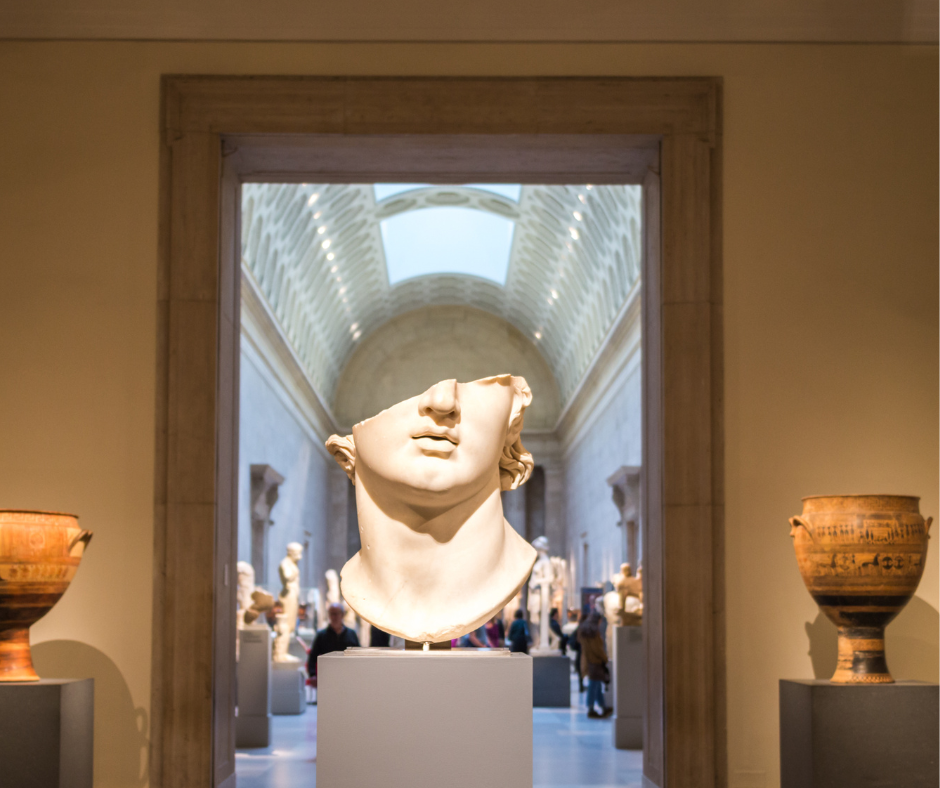 The Metropolitan Museum of Art lets you explore the eclectic sculptural wonders of decorative arts. It is a cultural beacon in New York City. This vast institution—founded in 1870—boasts a diverse sculpture collection spanning 5,000 years—representing myriad cultures and epochs.
From European masterpieces to Egyptian treasures, The Met offers an unparalleled exploration of global artistic heritage.
The Art Institute of Chicago (Chicago, USA)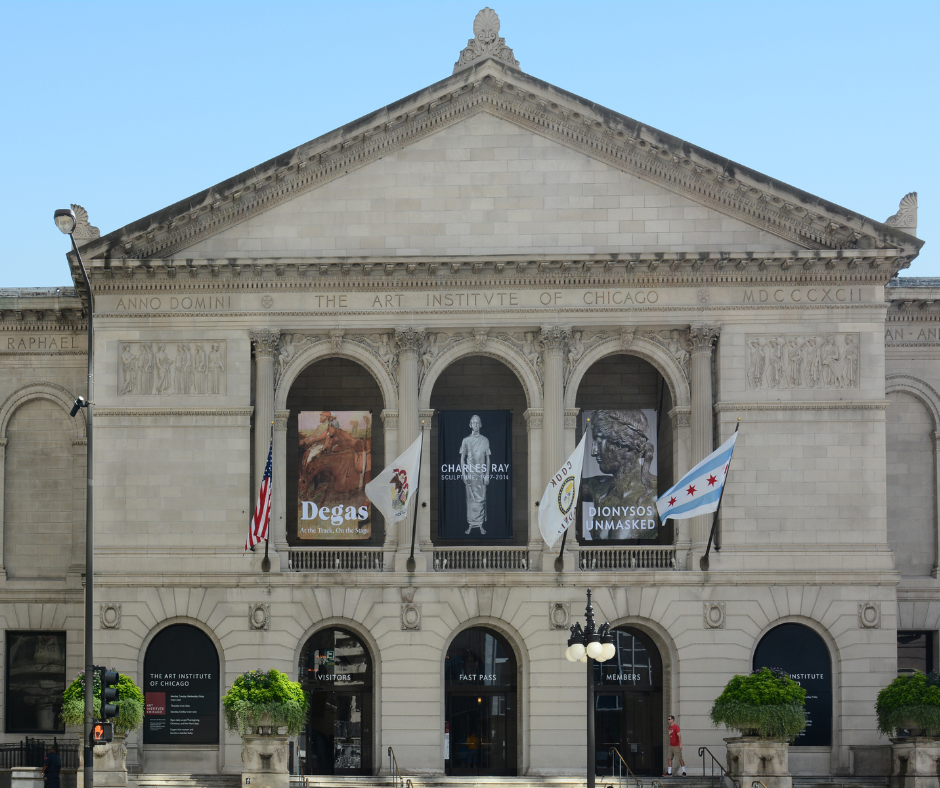 The Art Institute of Chicago is a treasure chest of modern and contemporary sculpture—boasting nearly 700 works from 1900 to 1950. This dynamic collection iconic pieces by Kandinsky, Matisse, Picasso, Brâncusi, Duchamp, and more—embodying the revolutionary spirit of the era.
Renowned as a global hub for Surrealism, the institute showcases extraordinary works by Dalí, Magritte, Miró, and others—creating an immersive experience that celebrates the transformative power of 20th-century art.
Museo Soumaya (Mexico City, Mexico)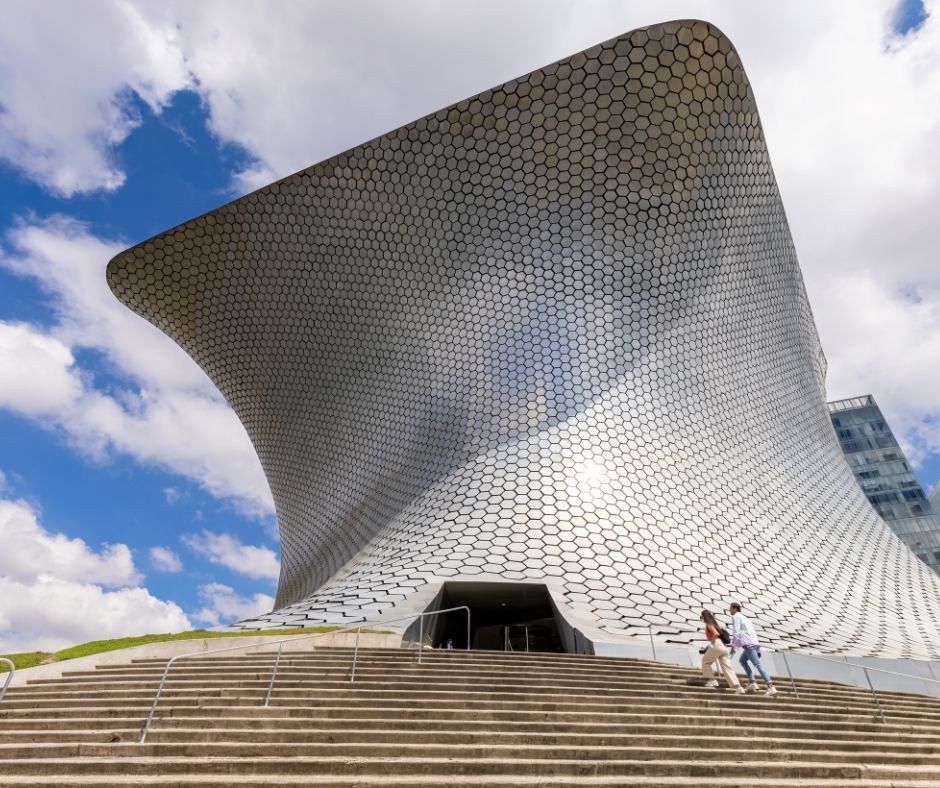 Museo Soumaya—a cultural gem in Mexico City—captivates visitors with its remarkable collection—notably featuring over 100 sculptures by esteemed artists such as Rodin and Salvador Dalí. Since the time it was established by Carlos Slim's strategic acquisitions in the 1980s—particularly of Auguste Rodin's works—have propelled the museum's prominence.
With a diverse array spanning 30 centuries—including Pre-Hispanic Mesoamerican and European masterpieces—Museo Soumaya stands as a symbol of artistic richness. It is celebrated for its exceptional sculptures and cultural treasures each of which has a story to tell the visitors.
The J Paul Getty Museum (Los Angeles, CA, USA)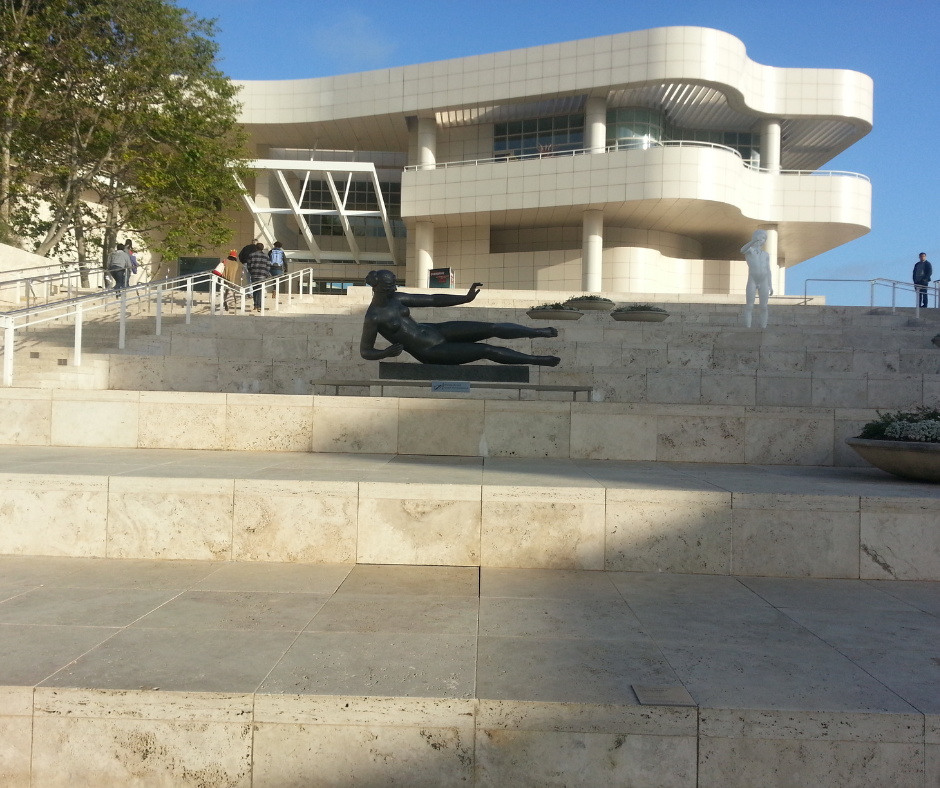 The Paul Getty Museum in Los Angeles unveils a mesmerizing outdoor sculpture experience following the generous donation of 28 modern and contemporary sculptures by film producers Ray Stark and Fran Stark. Integrating seamlessly with the architecture and garden environment, these sculptures—including classic and contemporary works by renowned artists like Henry Moore and Joan Miró—grace various locations such as the Fran and Ray Stark Sculpture Garden and the Stark Sculpture Terrace.
Visitors are invited to explore the Paul Getty Museum and the sculpture gardens with these art-filled outdoor spaces—fostering contemplation and dialogue amid the Paul Getty Museum's stunning grounds and large-scale artistic grandeur.
Asian Gems
The National Museum of China (Beijing, China)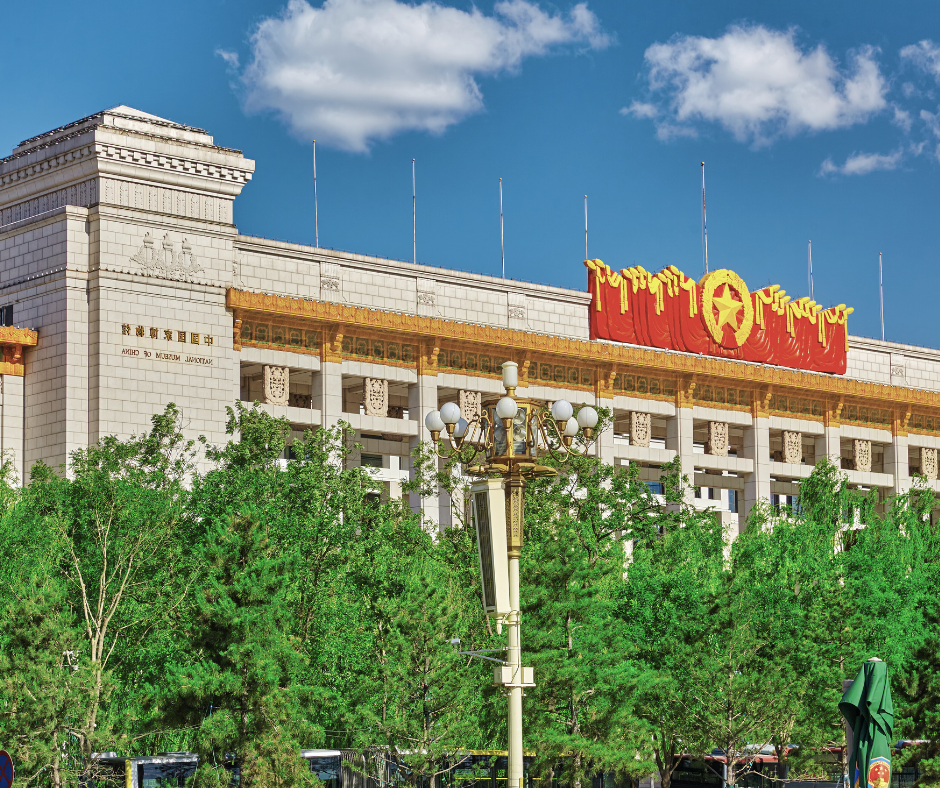 The National Museum of China is a guardian of China's rich cultural heritage. Housing a staggering 306,447 artifacts, this prestigious institution encapsulates the essence of China's traditional, revolutionary, and socialist cultures. Among its treasures are 200,272 ancient artifacts—spanning porcelain, coins, archaeological finds, and exquisite bronze Buddhas and jades.
A glimpse into China's modern history is provided by 55,384 items—including an array of historical and artistic collections. This cultural paragon takes visitors on a profound exploration of China's past, present, and the dream of national rejuvenation.
The National Gallery of Modern Art (New Delhi, India)
The National Gallery of Modern Art (NGMA) in New Delhi—a cultural gem under the Ministry of Culture—unfolds India's artistic narrative. Established in 1954, this institution boasts a vast collection of over 17,000 artworks—a tapestry woven with contributions from 2000 artists.
As one of the world's largest modern art museums with many upcoming events, NGMA houses a treasure trove of modern Indian sculptures. The work of renowned sculptors like D. P. Roy Choudhury, Chintamoni Kar, and Ramkinkar Baij race this museum's halls. From the classical elegance of Baij to the contemporary visions of Sudarshan Shetty and Subodh Gupta, NGMA's sculpture collection mirrors the dynamic evolution of India's artistic identity.
Tokyo National Museum (Tokyo, Japan)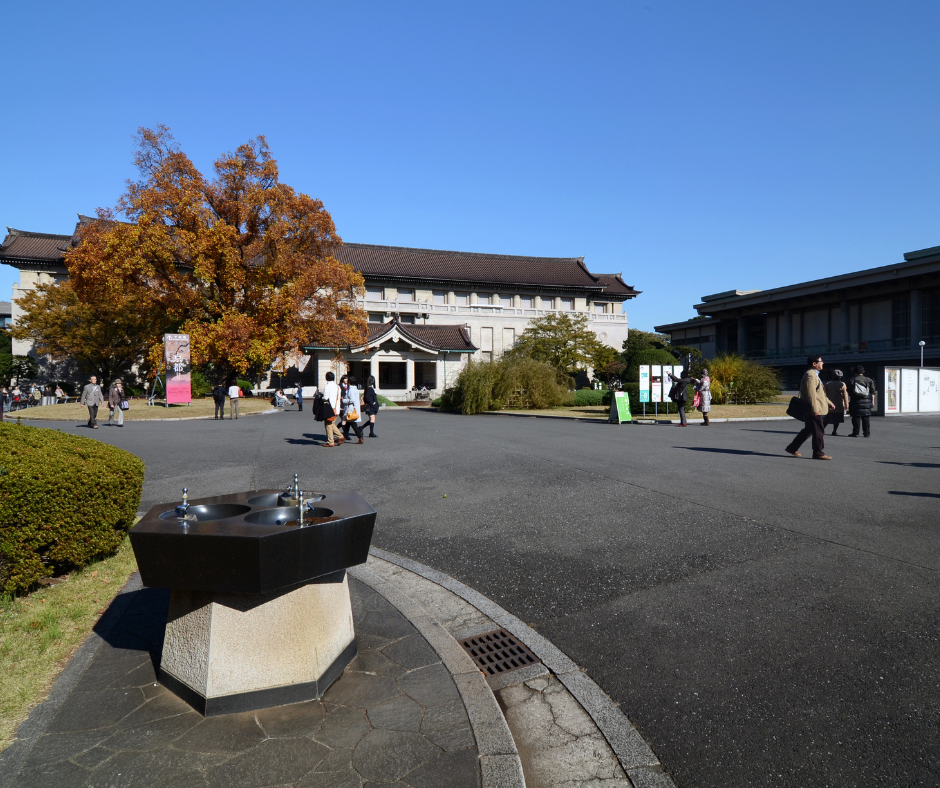 Tokyo National Museum is an expression of Japanese spirituality, where the essence of Buddhist and historical sculpture unfolds. Celebrating its 150th anniversary, the museum hosts many enlightening exhibitions, including "A History of Buddhist Sculpture in Japan," which traces the evolution of sacred art.
From the 6th-century introduction of ritual tools and deities to the diverse sculptural expressions of subsequent eras, the exhibit unveils the dynamic interplay between belief, artistry, and cultural shifts. Iconic pieces like "Queen Maya and Heavenly Beings" (7th century) and "The Thousand-Armed Bodhisattva Kannon" (14th century) guide visitors through Japan's spiritual odyssey.
The Japanese Galleries further showcases the rich tapestry of sculptural traditions—Buddhist, Shinto, and portraits from the Heian and Kamakura periods—reflecting the nation's deep-rooted reverence for the divine and the departed.
Middle Eastern Highlights
The Museum of Islamic Art (Doha, Qatar)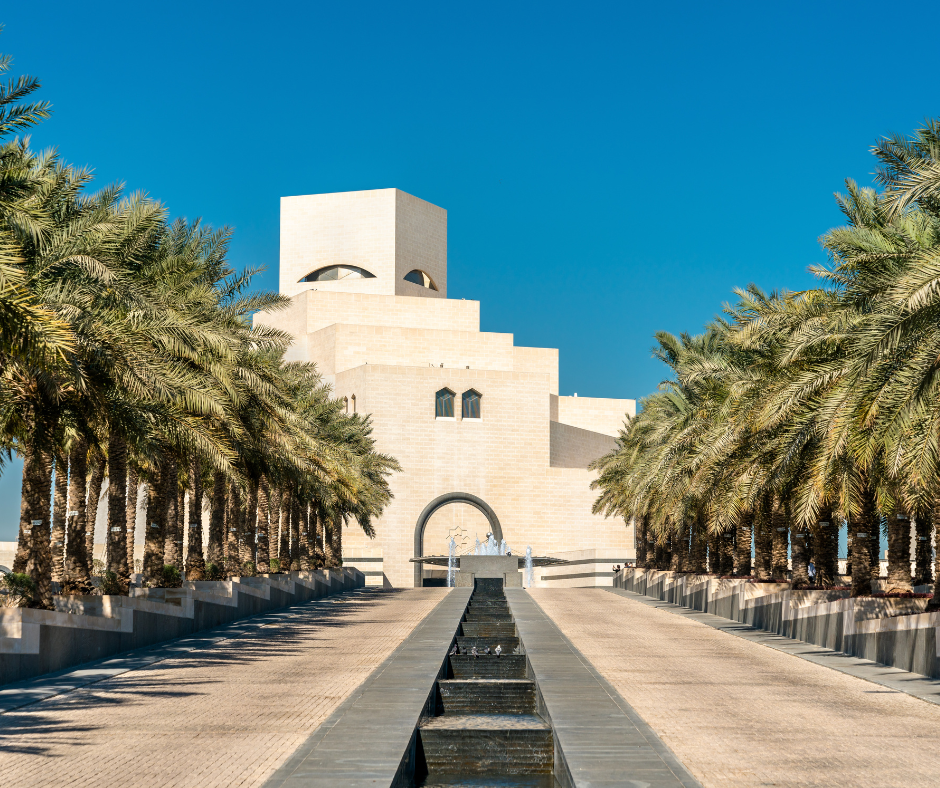 The Museum of Islamic Art in Doha and its events offers an exploration of the profound influence of Islamic sculptural art. The galleries, exhibitions and collections encapsulates the essence of Islamic civilization through diverse masterpieces spanning three continents and 1,400 years.
From intricately crafted ceramics and glass to manuscripts, metalwork, and textiles, each exhibit unveils a rich collection of Islamic artistry.
Istanbul Modern (Istanbul, Turkey)
Istanbul Modern—located in Turkey—serves as a dynamic hub for contemporary art—notably spotlighting modern sculpture within the context of Turkish and Islamic art. The museum—founded in 2004—showcases a vibrant collection of sculptural works that embody the intersection of tradition and innovation.
By bridging the contemporary with Turkish and Islamic artistic heritage, Istanbul Modern provides a platform for artists to explore and redefine the sculptural narrative.
South American and African Wonders
Museu de Arte de São Paulo (São Paulo, Brazil)
The Museu de Arte de São Paulo (MASP) is an extraordinary showcase of South American sculpture—spotlighting prominent Brazilian artists. Designed by Lina Bo Bardi, its avant-garde structure houses a vast collection—including haunting social realist works by Candido Portinari and the vivacious art of Emiliano di Cavalcanti.
Amidst European masterpieces, the museum celebrates Brazilian creativity—offering a unique journey through the nation's artistic evolution.
Zeitz MOCAA (Cape Town, South Africa)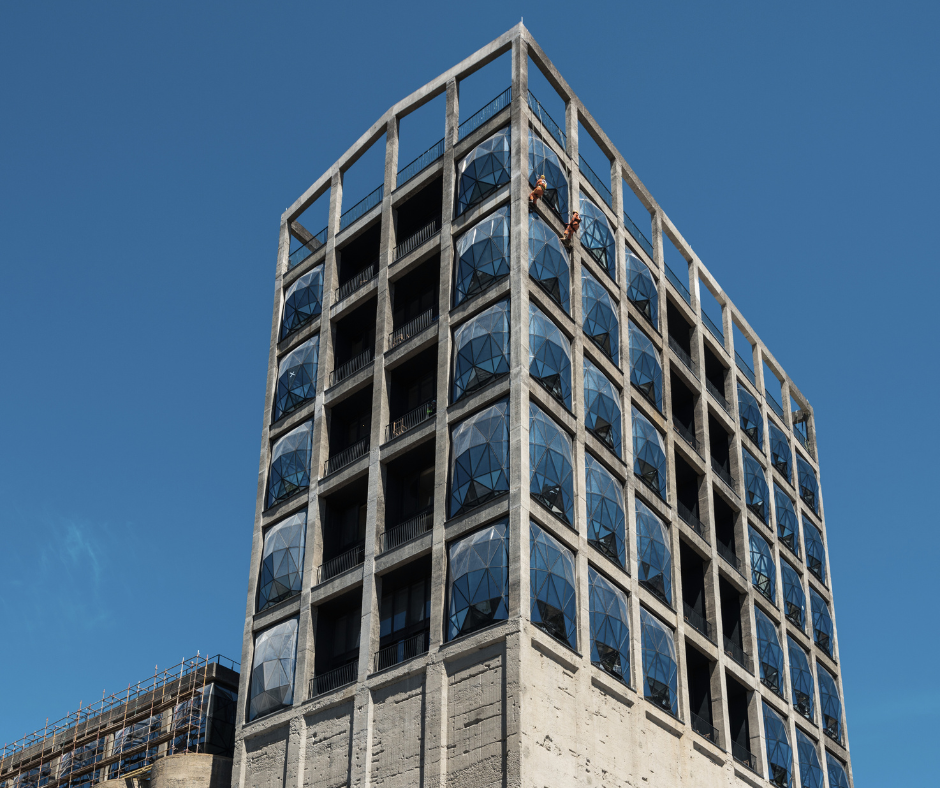 Zeitz Museum of Contemporary Art Africa (Zeitz MOCAA) stands as a pivotal institution—showcasing, preserving, and researching contemporary African art and its diaspora. Notably, it emphasizes contemporary African sculpture—exhibiting dynamic works with a global impact.
The museum's commitment to international exhibitions, educational initiatives, and inclusive access reflects its role in fostering intercultural understanding.
Let us know which museums you will visit or have visited in the comments below!
By Anila Hasnain.